The Maltese archipelago is a European jewel that I kept reading about. Not only Game of Thrones but also beaches, nature, delicious food and lots of fun. Yet m

y sister had visited quite a few years ago, and kept telling me about this beautiful island… invaded by hordes of youngsters, especially in the Summer, when many of them visit Malta to attend English courses.

If I have to be completely honest, I felt pretty intimidated: while I still intended on discovering Europe, I wasn't thrilled at the idea that I'd find myself trapped in some kind of Summer camp.


Now I can admit I was completely wrong. I've discovered all the things you can do and see in Malta, met quite a few friends and of course I've had a lot of fun.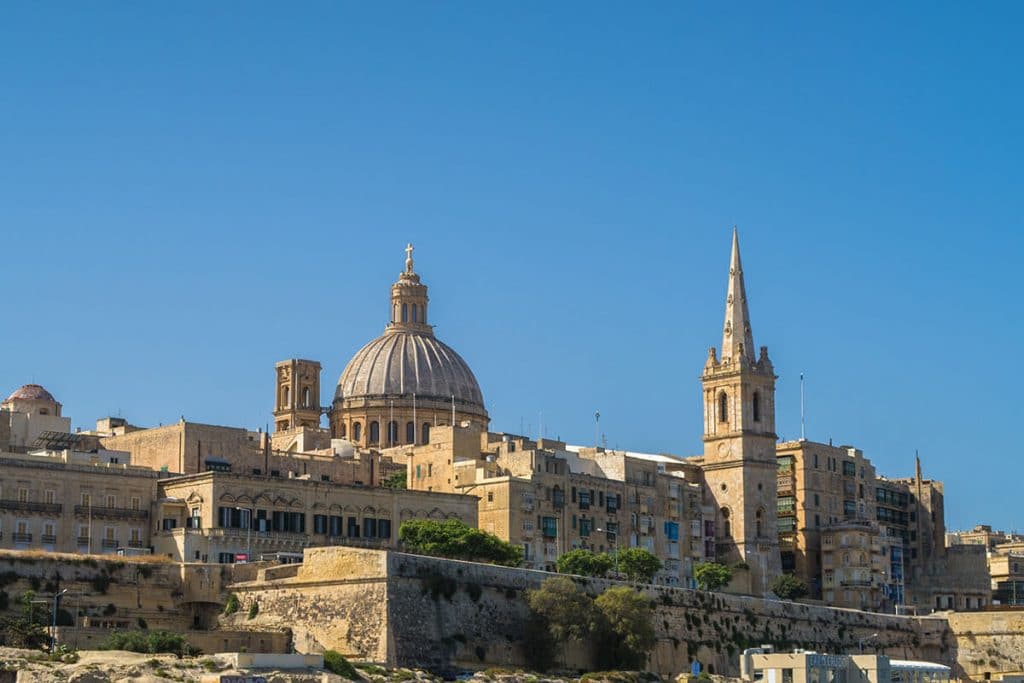 Kinnie: taking a sip of Malta
I arrived in Malta quite late at night. It was June and the air was particularly warm. Before to leave Naples I decided that I wanted to get my own taste of Malta, keeping an open mind. I took a deep breath… and walked into an airport that was crowded with teenagers. Their smiling faces were enough to tell me that even if they had landed in Malta to study a new language, they knew they were going to have fun (yes, learning can be fun in Malta!).
The taxi driver must've noticed my long face, because without a word he handed me a cold bottle of Kinnie. As you know, I believe that discovering Europe (and every new Country, actually) also means learning about local tastes and traditions. Kinnie was my very first taste of Malta, the thing that I used to quench my thirst… and apparently a band-aid that can sort things out, put a smile on your face or find you new friends.
This bittersweet fizzy soft drink has been brewed in Malta from bitter oranges and extracts of wormwood since 1952. It's Malta's favourite non alcoholic beverage, and you'll find it everywhere on the archipelago for just a few Euros. If I were you, I'd add "drink some Kinnie" to my list of things to do in Malta: you can't escape the national soft drink.
Valletta: one of the most livable cities in Europe
In Italy Valletta is particularly famous. Everyone kept raving about its beaches, and yet no one had prepared me to the explosion of colors I found there. While you will find some of the best beaches in Malta, I believe there's so much more to see and do. Surrounded by colors, flowers and history, Valletta has even a few British red telephone boxes scattered here and there. The perfect backdrop for a few good Instagram shots, in case you're into that.
Valletta is the capital of Malta and one of the three UNESCO World Heritage sites on the island, along with the Hal Saflieni hypogeum and the megalithic temples (still the oldest ones in the world). Founded by the Knights of St. John in 1566, it is a late-Renaissance city located within walls strong enough to withstand any external threat. While it is possible to assert without doubt that the Maltese archipelago has been shaped by the Christian religion, this is even more evident in Valletta. In this city suspended between tradition and modernity, in fact, there are at least twenty Churches, all open and active. Religion is an integral part of Maltese life. Easy to notice if, like me, you'll stop in these islands during a "festi". It's a religious celebration that involves the whole city (even the smaller towns become all colorful and lively thanks to the festi!) and that holds a special place in the heart of every Maltese. Every alley and street is decorated with colorful lights and drapes, making Malta even more colorful.
The sacred statues are generally carried in a procession, followed by the locals and often by crowds of curious tourists. I must admit I felt particularly bad at not being able to stay for the procession in Valletta. Taking part to the social, cultural and religious life of a community is the best part of discovering Europe, at least for me.

If you like art and history, Valletta is the place to go to. You will be able to see two paintings by Caravaggio in Saint John's Co-Cathedral, home to the Knights of Malta. It is also possible to visit the Palace of the Grand Master, the current house of the Parliament, the Museum of Fine Arts and the National War Museum in Fort St Elmo, with exhibitions related to the military history of the Country. The Capital of Malta deserves at least a couple of days to visit its museums and Churches: you will be discovering Europe, and not only the Maltese archipelago, through ancient buildings, paintings and works of art.

While there are many things to do in Malta, one of those I loved the most was wandering at sunset in the Lower Gardens of Barrakka. Watching the spectacular view of the Grand Harbour, on fire with the last rays of the sun is an activity I still find myself missing.
From the Lower Gardens of Barrakka, I finally recognized the first one of the Game of Thrones Malta filming locations. The entrance to Fort Ricasoli in the first season of the show (episode 3, "Lord Snow"), has been in fact used as The King's Gate, in a scene when the King returns to the city. Fort Ricasoli, together with Fort St Elmo, is just one of the many fortifications built to protect the Grand Harbour by the enemies that kept on attacking it. The Maltese island have in fact a long history, and have been often forced to defend themselves because of their strategic location. Here you can find a useful article listing all the things to do in Valletta, if you're plannind to find a hotel there!

One of the highlights I wasn't expecting to find in the Lower Gardens of Barrakka was a neo-classical temple, dedicated to Alexander Ball, Captain of the British fleet. This quiet spot full of flowers and trees is perfect to enjoy a kinnie on the hot summer days: don't forget to add it to your Malta itinerary!
One of my shots of Malta that people loved the most on Instagram shows the Siege Bell, a memorial that honors the over 7,000 Maltese victims of World War II. This imposing bronze bell overlooking the harbor, right next to the lighthouse, was inaugurated on May 29, 1992. The bell tolls every day at noon to honor the fallen. You will be able to climb the staircase that leads to the small circular temple, to enjoy breathtaking views of the Grand Harbor of Valletta and Fort Saint Elmo and admire the great bronze sculpture that symbolizes the burial in the sea of The Unknown Soldier. As you might know I'm also discovering Europe through the historical monuments and sights in this country: even if it wasn't a powerful experience like my visit to Auschwitz-Birkenau, I still spent a moment to listen to the bell, in silence. If you visit, I would like to ask you to be respectful. Remember that it's a monument to remember the dead, not a mere tourist attraction!

In the evening Valletta can be quite crowded, but especially in Summer it comes to life with live concerts, free Jazz sessions in small pubs like The Bridge Bar, or cultural events. We especially liked a delicious pub called StrEat Whiskey & Bistro, located in a narrow street full of shops and tiny restaurants. Going inside what looks like a stone-walled cellar, you will be greeted by friendly staff and the delicious scent of food. The walls are decorated with really beautiful modern paintings, which make the atmosphere almost surreal and very elegant, but prices are still low. A blackboard illustrates the dishes of the day and those of the month: the servings are particularly large, which is always a good thing after a day spent walking around!

Mdina: the city of silence
As I already mentioned, in Italy everyone and their mother talks about Valletta. Yet only 13 km away from the capital, you will find Mdina, the City of Silence, perched on the top of a hill. To get there from Valletta you'll just have to hop on a bus.
If the main gate of the city looks familiar… it's because you've found another one of the Game of Thrones Malta filming locations: here they filmed many key scenes from the first series of the show! Stepping through the gate will definitely make you feel like walking into Westeros.
Mdina is the ancient capital, and my favorite city in Malta. I visited in the evening, when the narrow streets were silent, as many tourists had already left, and monuments loomed over me as if they wanted to tell me their story. Mdina looks like an open-air museum, a jewel where you can get lost in what looks like a labyrinth, but honestly won't give a fig about it. If you have enough time, make sure you visit the Mdina Cathedral: it's definitely worth it!
While Valletta is a city full of life, pubs and youngsters, Mdina is much more quiet, not as much crowded and particularly romantic.
I had dinner at Vinum Wine Bar & Bistro, a unique wine bar inside a medieval building in Mdina. If you are visiting Malta with your partner, you'll find Vinum the perfect romantic spot (maybe to propose?) to enjoy a glass of wine and Mediterranean food, hopefully "Al Fresco". This wine bar is in fact open year round, but in the summer they offer a dining experience overlooking the Mdina bastions. If you are booking your table in advance, make sure to mention the "Al Fresco" experience to enjoy the view!
In case you travel with a drone to shoot from above, don't use it in Mdina! Because of some accidents in the past that damaged a few monuments, it is now forbidden to use these devices in the city. I suggest you always check in advance with the local authorities, to make sure you know where you can use your drone.

Exploring and diving in Gozo
As an Italian with a quest, discovering Europe and its people, I was pleasantly surprised to realize that people in Malta are extremely friendly, always smiling and very proud of the beauties of their own territory. In Gozo, above all, people are always ready to tell you anecdotes, let you taste a pinch of local salt or take a picture for you when they think you need help.
The ferry from Malta to Gozo is free: you will only pay your 4,65€ ticket upon returning to Malta. The trip to get there is very short and still I was left speechless at the beauty of the sea. From the ferry I was in fact already able to spot The Citadel with its yellow stone and I wasn't the only one who felt very excited. You should've heard the cries of joy of those around me as we approached the island! I finally understood why Gozo is called "the island of Calypso": the legend narrates that the nymph Calypso lured Ulysses to this unspoiled island, holding him prisoner for seven years. After seeing Gozo… I started to think that maybe he just didn't want to leave!

Our group was lucky enough to find Gozo almost empty, as we arrived pretty early in the morning. Or maybe everyone was already off to the beach: because I can't stand the crowds, I really didn't feel like complaining!
Among the many things to do in Gozo there's of course a visit to the Citadel overlooking Rabat, also called "Kastell". Before you hop on the free lift that will take you to the cathedral, make sure to watch the short 3d movie that tells the story of the Citadel through the eyes of a soldier who really lived there. He didn't hesitate to sacrifice himself to try to save his fellow citizens during one of the sieges of the Turks in 1551 … only after killing his family to avoid that they had to live as slaves. When the Citadel was assaulted, in fact, the whole population, except for some elderly and disabled, was reduced to slavery. Today it is still possible, if you visit with an expert guide (ours was Joseph Micallef, born and raised in Gozo) to visit places described by the short video.
At first I thought it was a 3D movie like the ones we are used to, so with glasses and "special effects", in stead the staff lead us into a small square-sized stone room. The experience is immersive, even without wearing special glasses. Images are in fact projected on all four walls, and the dolby surround gives the impression of being next to the soldier, running around the alleyways through the Citadel. The film lasts about fifteen minutes and is free. It is definitely a good idea to add it to your list of things to do in Malta.
The lift will leave you in front of the doors of the ancient Citadel. Within walking distance of the wonderful Gozo Cathedral, located where once there was the temple of the Goddess Juno. Outside there are two bronze cannons dating back to the 17th century and a large staircase that often offers some shade to thirsty tourists: Gozo, like Malta, can be particularly hot in Summer!
Walking along the city walls, the wonderful streets will make you feel like being in an Arab country. It's not overly difficult to find the staircase that leads up the fortified ramparts. Whether you like photography or not, I suggest you find some time to climb the stairs. From the ramparts you will be able to enjoy a breathtaking 360° view of the hills and valleys of Gozo, down to the sea. In the Summer, because the heat can be extreme rain doesn't come often, the landscape will be quite desolate, but still the view is still remarkable. Our guide told me that when the sky is clear they can clearly see the beaches of Sicily from a distance: you wouldn't believe how close we are to Malta!

Near the Citadel you will also find many museums, including an ancient prison and a World War II shelter.
Ramla Bay: one of the most impressive beaches in Gozo
One of the most famous areas of Gozo is the wonderful Ramla Bay. Characterized by the soft sand of a beautiful color between red and golden, unless the other beaches in Malta, it is located at the bottom of a valley in the North of Gozo. You can get there hopping on a bus from Nadur, and while it can be quite crowded, I considered myself very lucky: it was much less chaotic than Waikiki Beach!
Guests have access to bathrooms and showers. Before entering the beach you will also find some small kiosks that sell drinks and snacks, if you decide to stay longer. Just as for the area in front of the Blue Hole (I'll tell you about that in a moment), I was particularly surprised by the fact that water, soft drinks and slushes have "regular" prices. Unlike many other places in the world where the shop keepers exploit on tourism, especially on high season, here you can still pay € 2 for a slush and € 1.50 for a bottle of fresh water or a soft drink. This is yet another reason to visit Malta. I am now discovering Europe with a critical eye and it's not so common to find a tourist area that still has "human" prices. The Maltese archipelago was such a pleasant surprise, so much so that I keep telling all of my friends: they still can't believe it was so cheap to eat and drink on the islands!
From the area around the bay the views are magnificent: on the West side of the beach you can take pictures of the wonderful Calipso cave. There is a sand path surrounded by hills that will take you there. According to the legend I told you about, it's here in this cave that the nymph kept Ulysses!
Diving in Gozo: Blue Hole and Azure Window
While I loved The Citadel and Ramla Bay, I couldn't wait to see the Blue Hole. This natural rock formation, excavated over the centuries by the wind and the waves, is particularly famous among the divers. From above all you can see is what looks like a magnificent natural pool with rocks that protect people from the strong currents of the area. Yet there are so many people who plan their entire trip to Malta just for some diving in Gozo. There was a huge line of divers getting ready to jump into the sinkhole when I visited. While talking to a couple of them I discovered that it's this popular because it's not a difficult dive. The best views start at 8-9 meters underwater. This marine cave includes a stone arch with a flat top, covered with coral and fishes. Experts will also be able to explore the large cave at the bottom of the Blue Hole, to the left of the entry point, or go down to about 16 feet deep. But if you aren't such an expert diver, you will still be able to enjoy the breathtaking views: sounded like a deal to me!

I promised something to unleash your inner Khaleesi, right? Well, here you go. Next to the Blue Hole you will find another one of the very popular Game of Thrones filming locations in Malta. At first sight you won't recognize it, but the pillar of rock pictured above once was the magnificent Azure Window, background of the wedding between Khal Drogo and Daenerys Targaryen in the first season of the show. This magnificent natural arch, well-known throughout the world, collapsed because of a violent storm with winds up to 50 knots in March 2017. In Italy we are also worried for a similar natural beauty: the ancient Natural Arch in Capri, which looks a bit like the Azure Window. A good reminder that Mother Nature can be merciless if she wants to.

You can still see the cliff and the base of the arch underwater. Over the years, the latter will also be covered by the coral reef, becoming invisible from above. The collapsed arch, however, has blocked some of the passages used by divers for the longer routes.
Although some people like to venture on the cliffs at the back of the little church in this area, to take scenographic photographs of the Blue Hole and of the Azure Window, I think it's very important to respect this still fragile ecosystem. The authorities are still trying to figure out how damaged the cliff is, so it's not a good idea to cross the security barriers to climb higher: remember that an Instagram shot isn't worth your life!
Blue Lagoon and Crystal Lagoon: the best beaches in Malta
Discovering Europe has shown me so many different sights in our Country. Yet very rarely I was left speachless as when I visited the Blue Lagoon in Comino for the first time. The name of this tiny island comes from the cumin, a spice that grew on the island. Today, only an elderly couple still lives on this island, almost completely wild. There is only one hotel but there are no cars, and if you avoid the high season, it is almost completely deserted.
Rather than sleeping in Comino, or reaching this island it by taking a bus and a ferry, I suggest you to enjoy this magnificent area by boat. For example, the Nautica company rents yachts of various sizes to groups of tourists, departing from the port of Valletta. There are also many galleons that go there, but if you travel with a group of friends, ask them the price for a private yacht. You can share the expenses with the group, avoiding the crowded galleons and enjoying a luxury trip to some of the best beaches in Malta with your friends.
From Valletta you can reach the coasts of Comino in about one hour and forty minutes. If you rent a yacht you will also have a small fridge in which you can keep your lunch, a table to enjoy your lunch, but also kitchen, bathroom, shower and bedrooms. In our case, we brought with us a fresh Caesar salad for lunch and we found out, thanks to our guide, Trudi Grech, that in the Blue Lagoon there are "boating ice-cream vendors". In fact you will see colorful freighters with large freezers roaming the area (check them out in our video linked at the top of this article!): they get close to the other boats or to the shore, to sell ice cream. It was already very hot in July, so we definitely welcomed them with open arms! How come nobody thought of such a thing also in Capri and Ischia?


If you rent a yacht, ask the Captain to stop also at the Crystal Lagoon. This less crowded cove near the Blue Lagoon is located just beyond Saint Mary's Tower. The turquoise water is quite salty (you can take a shower on your yacht, before your skin starts itching!) but overall it feels like a beautiful, natural swimming pool. Many jump in from the high cliffs (beware, it's very dangerous!), and even here lots of divers go underwater to see the magnificent coral reef. If you go for a swim, however, make sure there are no poisonous jellyfishes: one of the girls in our group was caught by surprise and we had to rely on the supply of ointment that the Captain so kindly offered to help her!

The Blue Lagoon, a few minutes away from its twin, is far more crowded and it's the main highlight of Comino. I know, I already mentioned that it's one of the best beaches in Malta, but to make sure you understand what I mean, I suggest you have a look at our vlog. We didn't alter the colors at all. See how wonderful it is!
The water was so blue that for a moment or two it felt surreal. I just couldn't believe my eyes. Arriving with a yacht, especially if you visit in the less crowded period (avoid July and August) you'll feel like stepping into another world. White sand, a paradise cove and ice cream served straight to your boat. I don't know about you but to me it felt so decadent. Youngsters? Crowds? From the yacht I didn't see anything aside from the views that still represent my most vivid memories of Malta. Even today I still haven't found anything like the Blue Lagoon.
Isle of MTV: free music, fun and dance
Because by now you probably think I am some kind of Grinch who can't stand the crowds or the younger peeps, I decided to surprise you with a bonus. To me it's like the end of a journey: Malta has changed me so much. I was full of stereotyped information that weren't true and once on the Maltese archipelago I had to admit how wrong I had been. So much so that while the crowds still scare me to death, I decided that I didn't want to miss a music event.
Every summer since 2007 at Floriana, near La Valletta, there is a free festival organized by MTV, Isle of MTV. The huge concert, aired also on MTV Italia, is so very crowded. But it's a crowd of people who have fun and dance for hours. The smiles on their faces were so big that I'm sure their cheeks hurt the following morning!
With artists like Nelly Furtado, Snoop Dogg, David Guetta, The Chainsmokers or Will.i.am it's one of the largest music festivals in Europe and it's generally held in June or July. The artists begin to alternate on stage from 6 pm, because the concert ends at about midnight. There are no age limits and throughout the day the Malta Transport Organization offers special shuttle buses, of course crowded, but still very useful to be able to take part to this event, as the stops are all located near the entrances.
You will be checked at the entrance, so avoid carrying selfie sticks or liquids, as they won't allow you to carry them inside! For your safety and that of the others, make sure you follow the rules, so everyone can have fun!
My mom still can't believe that I've been to a dance festival. I got her so curious about Malta that I had to plan a trip there for both my parents.
Malta? Of course: it's the perfect destination for everyone!
You can check out more things to do in Malta here.

Disclaimer: I was kindly invited to Malta by the Malta Tourism Authority. While I thank them for this opportunity, all opinions expressed in this article are my own and don't necessarily match their views.
Pin it for later!
This post is also available in:

Italiano