This post is also available in: Italiano (Italian)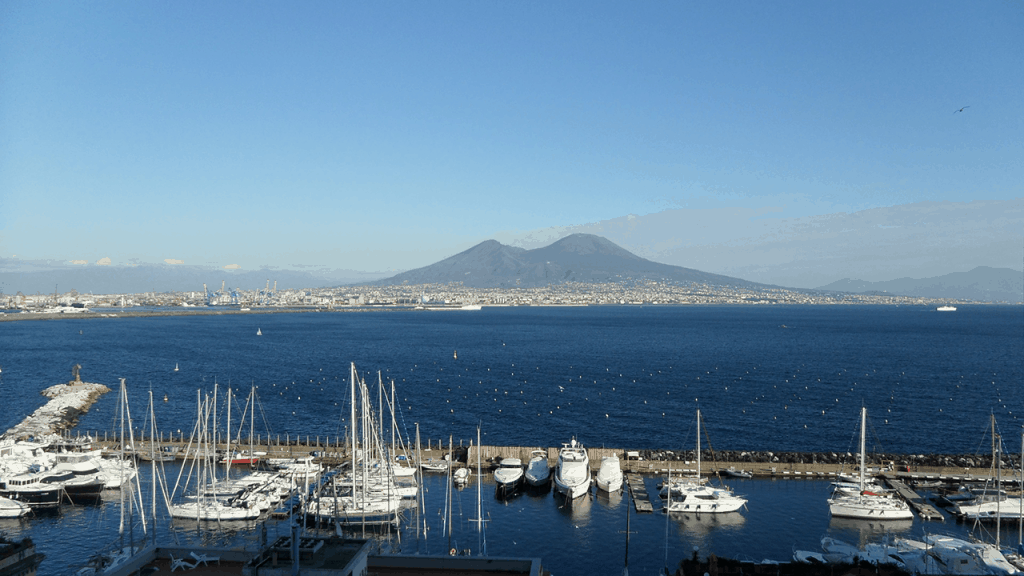 Naples is a very popular port for the best cruise ships, as well as one of the most loved stops for the cruisers interested in foodie tours to taste the traditional Neapolitan dishes. I know it for a fact: during my recent European cruise on the Norwegian Epic, I had the chance to spend one day in Naples, too. Because I love my city and I always write so much about it, I was asked by several fellow cruisers to be their guide. When I got back I decided to write the same itinerary on this blog: if you don't have enough time, exploring using tips from a local can be the perfect way to experience the city.
While so many decide to stop for one of the several Pompeii tours that the cruise ships offer once they disembark at Naples port (I've got you covered: you don't need to book an expensive tour to visit, check out my Pompeii guide for a self guided tour), others were wondering if they could see Naples in a day. Of course it's not ideal, I always suggest people to spend at least three or four days in Naples, using our public transport and enjoying the Art Stations of the Naples Metro, to experience even the less touristy areas like Christmas Alley at via San Gregorio Armeno, but if you only have one day in Naples because you're on a cruise or in the middle of a road trip, then let me show you in detail what you can see and eat without wasting your time!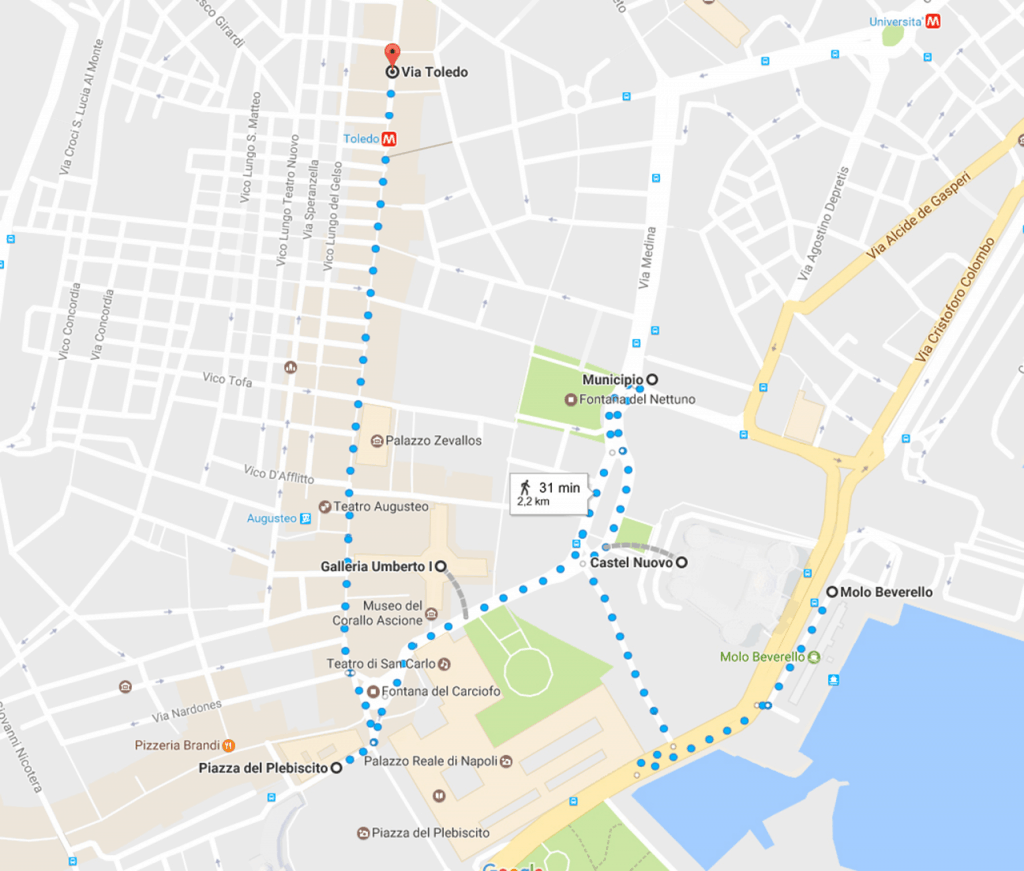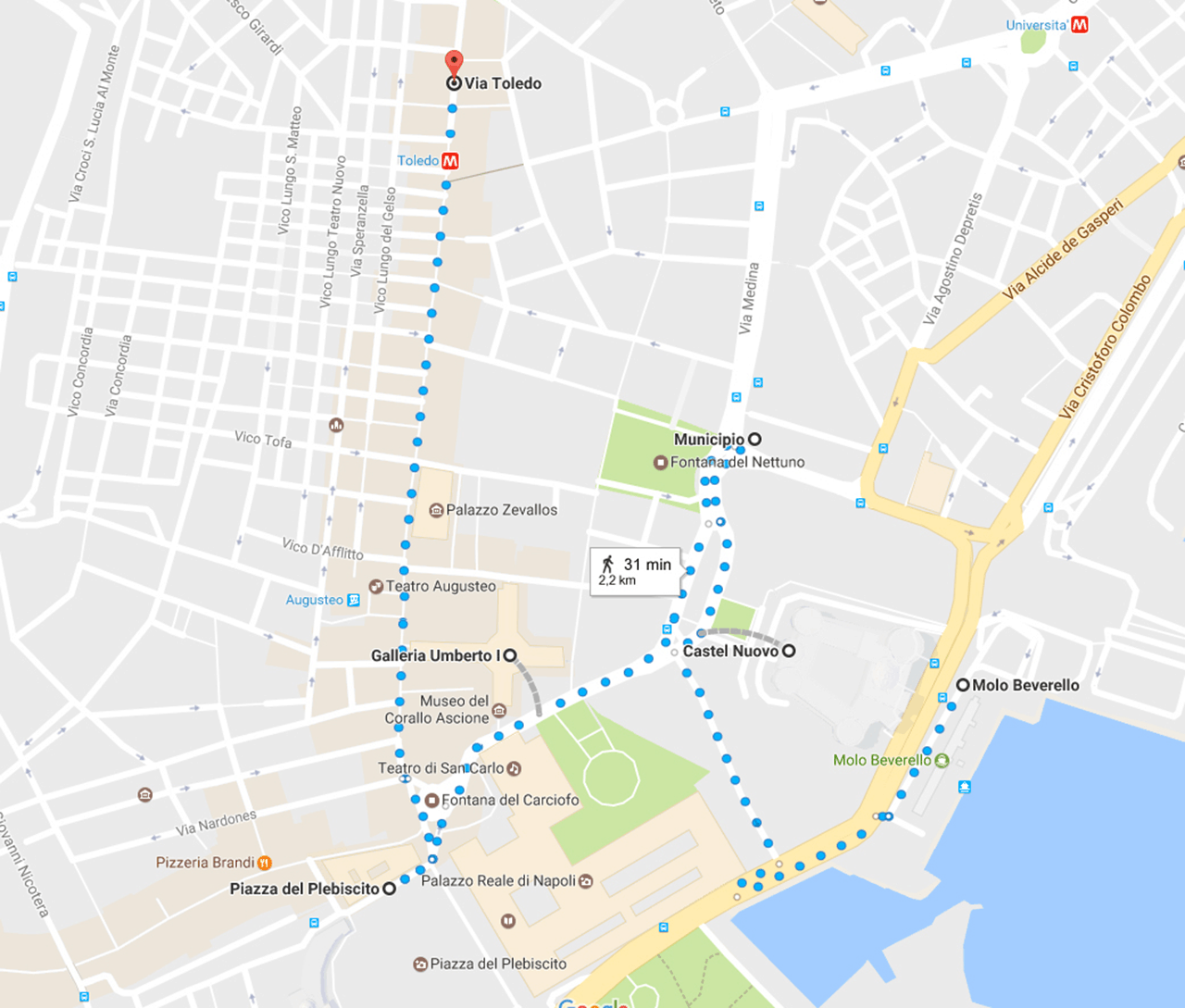 One day in Naples: start at Naples port "Molo Beverello"
The starting point of tour of Naples in a day is the harbor, shown on the above map as "Molo Beverello" (you could be a bit closer to the city than that, but it depends from your cruise ship). This is also where you have to head to if you're planning to hop on a ferry to visit Capri island. Whether you arrive from one of the great cruise ships or not, getting there is particularly easy. Public transport in Naples is easy to use. From the Central Station in Piazza Garibaldi, several buses, trams and metros get there. You might want to buy a daily ticket for unlimited rides. The TIC Napoli Giornaliero is a ticket that will only cost you 4,50€, saving you a lot of money. You can buy it at every station, but also at several newsstands in Naples. This is a self guided walking tour and you won't have to walk too much to get from one point to the other. While you walk, in fact, you will be crossing many Naples highlights from your list of things to see. Yet if you are too tired, it's always nice to count on public transport to get back to your cruise ship or to your hotel.
From Naples port you will immediately notice the unmistakable shape of the castle Maschio Angioino, "Castel Nuovo", which dominates the scenic Piazza Municipio. It was built between 1279 and 1284 by Charles I of Anjou, and has hosted important figures as Giotto, Petrarch and Boccaccio over the years. The Palatine Chapel, which is today the seat of the Civic Museum, is still intact. The legends say that in the underground prisons of this castle there was a huge crocodile that fed on the prisoners who had earned a death sentence: of course there never was a crocodile in Naples, but the prisoners were still terrified of being sentenced "to death"!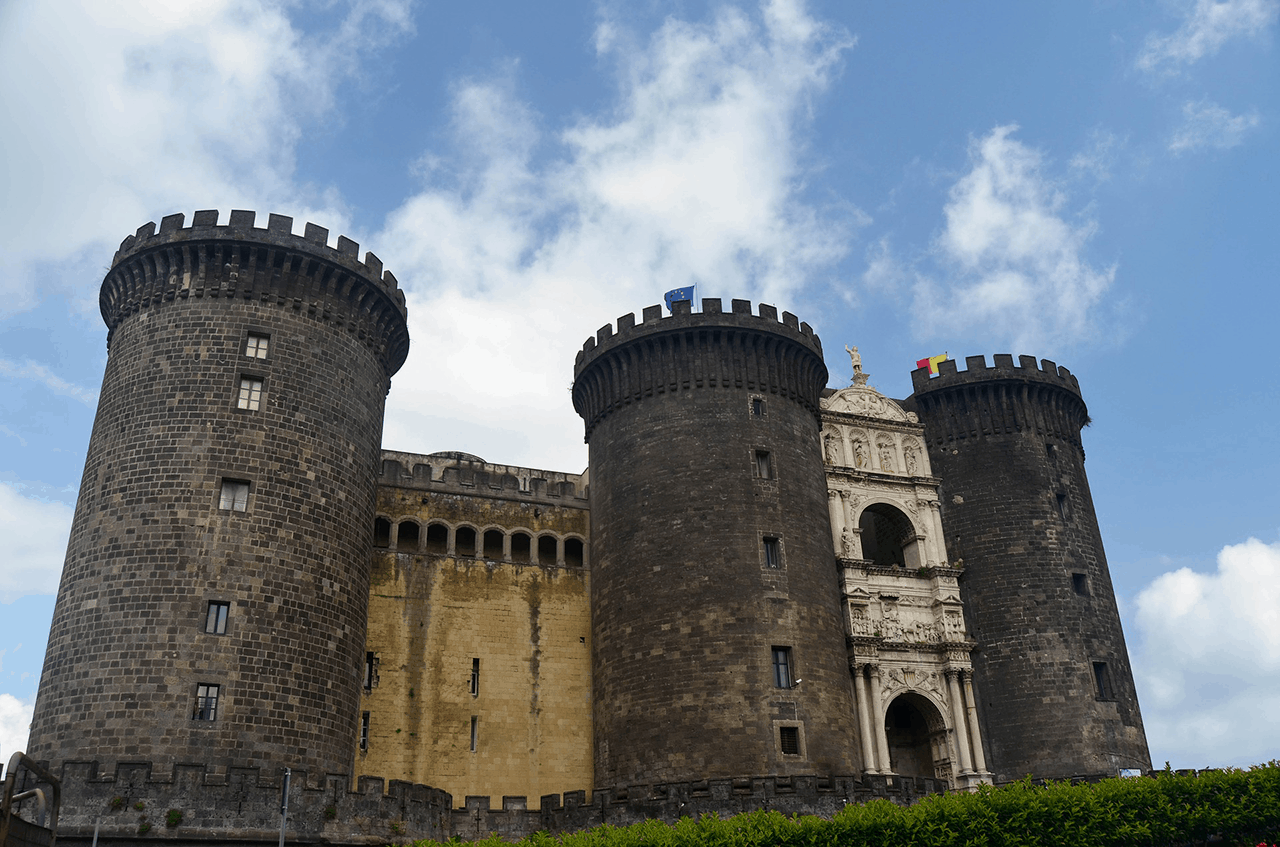 One day in Naples: Royal Palace and San Carlo Theatre
Walk past the Town Hall and you will find one of the most beautiful fountains in Naples: the Fountain of  Neptune, recently restored and absolutely breathtaking. I'm guessing that you're also looking for instagrammable places to share your one day in Naples with your friends and followers. This is one of those places. It's worth spending some time here to relax, eat gelato and take some pictures.
When you're ready to go, take the promenade along the Maschio Angioino: right next to it you will find the Royal Palace of Naples. Designed in 1600 by Domenico Fontana and completed, among others, by Luigi Vanvitelli, it was the residence of the Spanish viceroes for over one hundred and fifty years. Today it's home to the National Library (now you know why I always had an excuse to study at the library in stead than at home). If you think you have enough time (consider that you have only one day in Naples so you'll have to wisely plan beforehand what you want to do), you can visit the Royal Apartments and the gardens. The view from the gardens is beautiful and one of the highlights of the visit is the ladder of honor. The ticket will cost you only 4€ and it doesn't include the exhibitions that may take place inside at the time of your visit.
Inside the Royal Palace of Naples you will be able to see the little
court theater
. It is very nice but as much as I like it, it's nothing compared to the
San Carlo Theatre
. This is one of the most famous lyric theaters in the world, the oldest still active. Founded in 1737, in the past it had a seating capacity of
3.285
people, later reduced to
1386
. Given its size, structure and importance, several other theaters tried to copy its style during the years. Nowadays this is the preferred stage in Italy for many lyric singers and famous stage actors.
There is nothing in all Europe, I won't say comparable to this theatre, but which gives the slightest idea of what it is like…, it dazzles the eyes, it enraptures the soul… (Stendhal)
Tickets for the auditorium and the balconies are absolutely
affordable
and the big names on the billboard make them very appealing (in fact they are often sold out). If you decide spend more time in Naples, have a look at their
official website
: you could definitely add a night out at an historical theater to your list of things to do!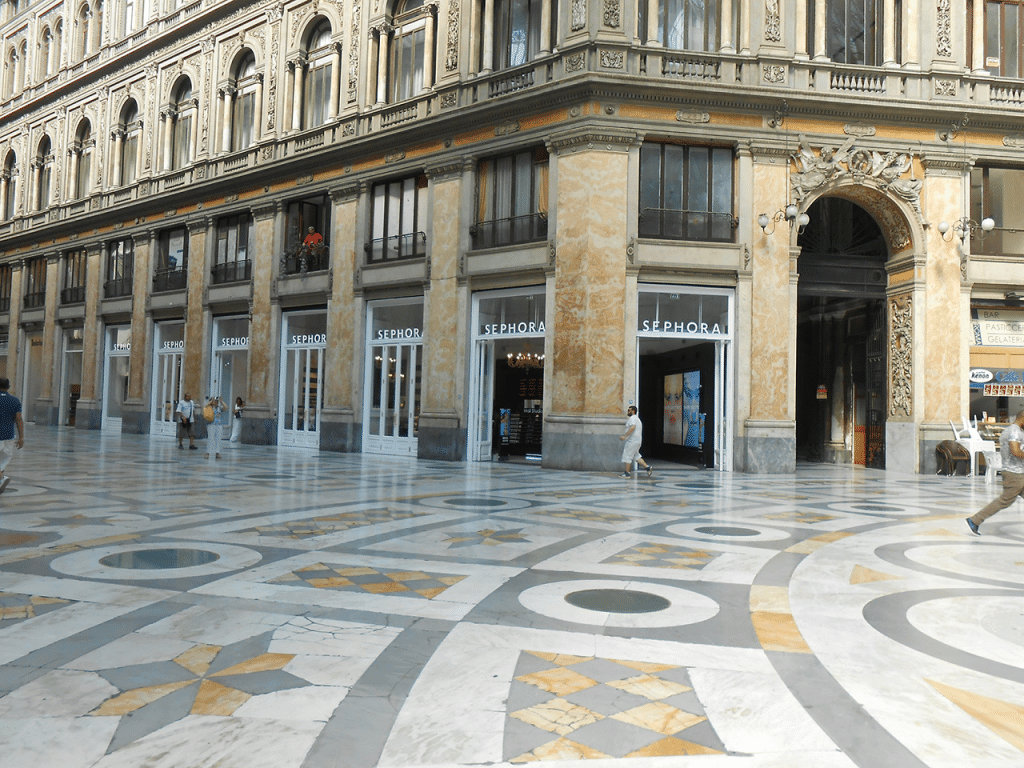 One day in Naples: Galleria Umberto I and sfogliatella break
To step inside Galleria Umberto I you just have to cross the street from the San Carlo Theater. In front of the entrance (one of 4 entrances, actually) there's a popular bus stop and several taxis. The covered gallery dates back to the eighteenth century, and in 1896 it was chosen as the location of the first movie theater in Naples, in which they showed the Lumière brothers movies. For more than 50 years the highlight of Galleria Umberto I was the "sciuscià", the shoe-shiners: it was common practice that wealthy men went there to have their shoes cleaned.
Over the years, the Gallery has never lost the title of Naples' world center, and has been "modernized" thanks to the arrival of a number of stores that make it particularly appealing to the shopping enthusiasts. On the second floor of the main side there is a coral museum, but then again, because you only have one day in Naples, unless you are a coral enthusiast, I think you can skip this small museum.
This is the perfect place for a sweet break. Next to the exit overlooking Via Toledo, you will find a small shop, Sfogliatella Mary, one of the best sfogliatella shops in the city. The sfogliatella is the sweet symbol of Naples together with the babà with rum (which you will also find, in many different versions, at this tiny shop). Whether it's the shortcrust pastry (sfogliatella frolla) or crunchy (sfogliatella riccia) version, it will be served hot, fragrant and irresistible, for less than 2€. During my university years, Sfogliatella Mary was a mandatory stop for me and my friends, almost every day! Also don't be afraid of the long line: they are very quick and you won't have to wait too long!
One day in Naples: Piazza del Plebiscito
After our delicious sweet break, we can finally walk towards Piazza del Plebiscito.
It is the most famous square in Naples, located in the heart of the city. It overlooks the Basilica of San Francesco di Paola, the Royal Palace, the Palace of the Prefecture and the Salerno Palace. The area is pedestrian and thus you can walk around and take as many pictures as you want. Tourists and locals love to take pictures of the statues of the Kings of Naples in the eight niches built by Vanvitelli, or the majestic equestrian statues of Charles III and Ferdinand I built by Canova: you won't have to pay a ticket to see them.
In this square there are often musical shows and concerts (including the magnificent Bruce Springsteen concert on May 23, 2013: it was raining hard and yet we had so much fun!) and artistic installations, especially during the holiday season. Many music videos and movies have been filmed here.
One day in Naples: art and espresso
From Piazza del Plebiscito you can also take some beautiful pictures of the Gulf of Naples, walk along Via Chiaia… or stop for a coffee. Espresso, of course!
The espresso coffee here in Naples is almost like a ritual. Hot cup, inebriating aroma, a cookie or some chocolate (dark!), together with a glass of water that you have to drink before your espresso.
The Gambrinus is a historic café, opened in 1860. During the Belle Epoque the golden rooms were filled with artists and writers who wanted to attend the Café Chantant in a liberal and modern setting. In what today is a true art gallery, among marbles, carpets, bas-reliefs and paintings, you can easily meet politicians or Presidents. However, espresso coffee at Gambrinus might be a bit expensive, since the price is far higher than that of the nearby bars. That's why I suggest to move over to the next one, a tiny cafe called Bar del Professore. This tiny bar, covered with photographs of celebrities, writers and players who have had coffee here, is less classy than the Gambrinus, but is the Neapolitan response to Starbucks: not only espresso, but so many delicious variations on the theme, with white chocolate, hazelnuts, pistachio and many more (with far better results than the American colossus)!
One day in Naples: Via Toledo
The last stop of your day in Naples is Via Toledo. One of the main arteries in Naples, famous for shopping, was commissioned by Viceroy Pedro Alvarez de Toledo in 1536. Once the traffic here was overwhelming, but today this is a pedestrian area that intersects historic buildings, noble palaces, churches, banks and boutiques. The Toledo Metro station has been nominated by The Daily Telegraph as the most beautiful in Europe, also confirmed by CNN. This station has won countless awards all over the world and deserves a visit. The theme is the sea, and travelers are greeted with classical music pieces, while lights and mosaics remind the waves of the sea.
From Via Toledo the fastest way to return to the port is to cross the Galleria Umberto I again, or to cut through Via S. Giacomo (not far from the Desigual store), thus arriving directly to Piazza Municipio. 
If you still have a couple of hours, you can add a visit to the historic city center and "Christmas Alley" to this itinerary. Via San Gregorio Armeno, where the artisans build presepi with ancient techniques, is open every day of the year! Naples also offers some of the most romantic places to go in Italy, where many decide to propose, from all over the world!
Pin it for later!