This post is also available in: Italiano (Italian)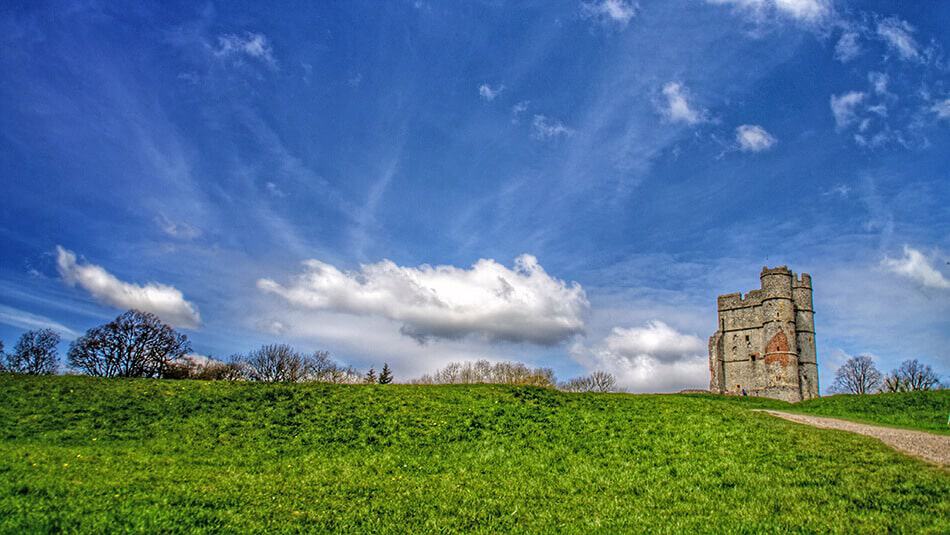 Castle hotels in Ireland were one of the things we wanted to experience on our first trip to the Emerald isle. I'm not sure it's the same for you but the idea of sleeping in a castle for a night or two made me feel all giddy. Blame it on Merida and Rapunzel! Of course Irish castle hotels can also be pretty expensive. You might probably have to splurge a bit (not too much, unless you go for the luxury options) but it will be an experience unlike any other!
Here are my favorite, affordable Irish castles to stay in that you can pick, according to your budget: don't give up on your dream before you have checked them!
Affordable castle hotels in Ireland (up to 120€)
Abbeyglen Castle Hotel
Abbeyglen Castle Hotel is a lovely Irish castle hotel dating back to 1832. Located in Clifden, one of the gateways to the eerie beauty of Connemara National Park. It's the perfect place to spend at least one night, whether you are road tripping on the Wild Atlantic Way or just exploring the Connemara loop. This hotel is known for their award-winning cuisine (including mouth-watering scones served with local tea) and for their friendly services. The rooms are pretty big and have a classic en suite bathroom. Some of their Superior Rooms and luxury suites also have four poster beds, open fires and claw baths.
Abbeyglen Castle Hotel rates start at 109€ per night, making it an affordable option! Find the best Abbeyglen Castle Hotel deals here.
You might also like:
40 smart ideas for souvenirs from Ireland – for every pocket!
20 awesome spots off the beaten path in Ireland
Clontarf Castle
One of the best castles to stay in Ireland, that you can easily get to on your own, is Clontarf Castle. Located in Dublin, only two miles away from the city center and five miles away from Dublin Airport. Clontarf Castle dates back to 1172 (yet the "modern" castle was built in 1837) and has seen a lot of Irish history. My mom has been studying the history of Knights Templar for years and was quite excited to see this castle, as it played an important role in Ireland's past! Which is why it's one of the best known castles in Dublin to stay in. The gorgeous, luxury hotel comes with a "tiny" price, compared to the luxury options you'll find at the bottom of this post. Clontarf Castle rates start from 109€ per night and their suites feature four poster beds, with gorgeous views of the Wicklow mountains. This castle offers guests all the charm of a real royal experience and was one of the top ten Irish castle hotels according to Conde Nast Reader's choice! Find the best Clontarf Castle Hotel deals here.
Fitzpatrick Castle
Fitzpatrick Castle Hotel is a 18th century luxury castle hotel located in the suburbs of Killiney, South Dublin. If you want to stay in an Irish castle that always pays a lot of attention to families, this is the place for you. The original Fitzpatrick Castle building dates back to 1770 and overlooks Dublin Bay, at about 6 miles from Dublin's city center. Every room features an en suite bathroom, and allows guests full use of the leisure centre with whirlpool spa, Scandinavian wood sauna, steam room and gym. The standard rooms, which are pretty spacious and comfortable, start at 119€ per night. Find the best Fitzpatrick Castle Hotel deals here.

Ballyseede Castle
Another one of the best Irish castle hotels is Ballyseede Castle, located near Tralee, on the Ring of Kerry. It's County Kerry's only castle hotel, set on 30 acres of Irish woodland, with 44 rooms… and a ghost! Yes, Ballyseede Castle is haunted by the ghost of a woman known as Hilda: if you're looking for a stunning castle hotel with a unique twist, you've found the one! Rooms are decorated in Old World elegance and the on site restaurant, O'Connell, has won several local Irish awards for its local ingredients, atmosphere and great wine. While being family friendly, Ballyseede Castle also makes for a perfect romantic getaway, and is a distinguished wedding venue. Ballyseede Castle rates start at 115€ per night. Find the best deals here.
Kinnitty Castle Hotel
Kinnitty Castle Hotel is one of the most regal castle hotels in Ireland, with a turbulent history. This castle has in fact been destroyed and burned down several times since 1213. The building as we see it now was built in 1928. This gothic revival castle is set in the stunning Slieve Bloom Mountains, just outside of Kinnitty. There are 37 bedrooms that will make you feel like stepping into a different era. At Kinnitty Castle you'll be able to relax by one of the open fireplaces, enjoy a delicious meal or grab a drink in the Library Bar. The 4-star luxury castle hotel has affordable rates, starting at 110€ per night. Find the best Kinnitty Castle Hotel deals here.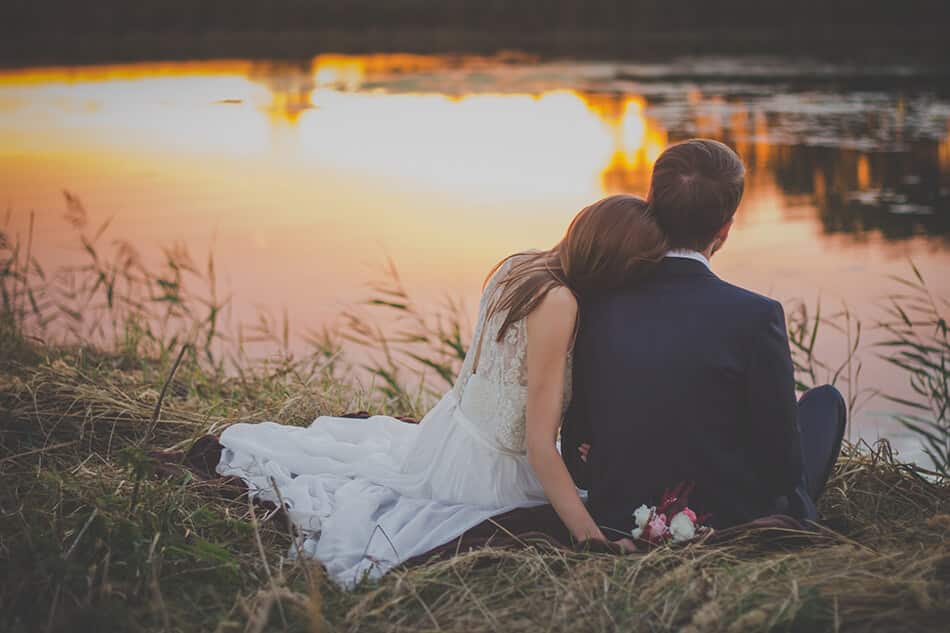 Mid-range Irish castle hotels (up to 200€)
Castlemartyr Resort
Castlemartyr Resort isn't technically one of the Irish castles hotels, because it's a manor, but the original fortified structure was built in 1210 by Knights Templar (you have no idea how many times I've heard about Castlemartyr from my mom while growing up!). In the centuries that followed, the lands changed hands many times. The Manor House you can see now was built in the 17th century and has been restored to its original grandeur, becoming the centerpiece of Castlemartyr Resort.
At the Golf Club you can still see a unique Templar Cross and the tomb of the third Earl of Cork can be also be found on the estate. From Castlemartyr you can hit the lively nightlife in Cork city, or plan a day trip to Cobh. While being a family-oriented resort, many couples choose Castlemartyr for an Ireland castle vacation or for their honeymoon (Kanye West and Kim Kardashian were also here in 2015!). Castlemartyr Resort rates start at 169€ per night, making it a mid-range castle hotel. Find the best Castlemartyr deals here.
Wilton Castle
Wilton Castle, with its chimney stacks and turreted towers, is located on the banks of Boro River, in the heart of County Wexford. If you want to rent a castle in Ireland to get off the grid in the countryside, this is the perfect place. Surrounded by woods and parklands, it can only sleep up to 14 guests and you can self cater (they also offer b&b options). Basically with only a bunch of rooms available, if you are visiting with your family or a bunch of friends (for a special occasion or also for the holidays), you'll feel like royalty for real. A whole private castle to yourself, how does it sound? Rates start from 165€ per person: find the best deals for Wilton Castle here.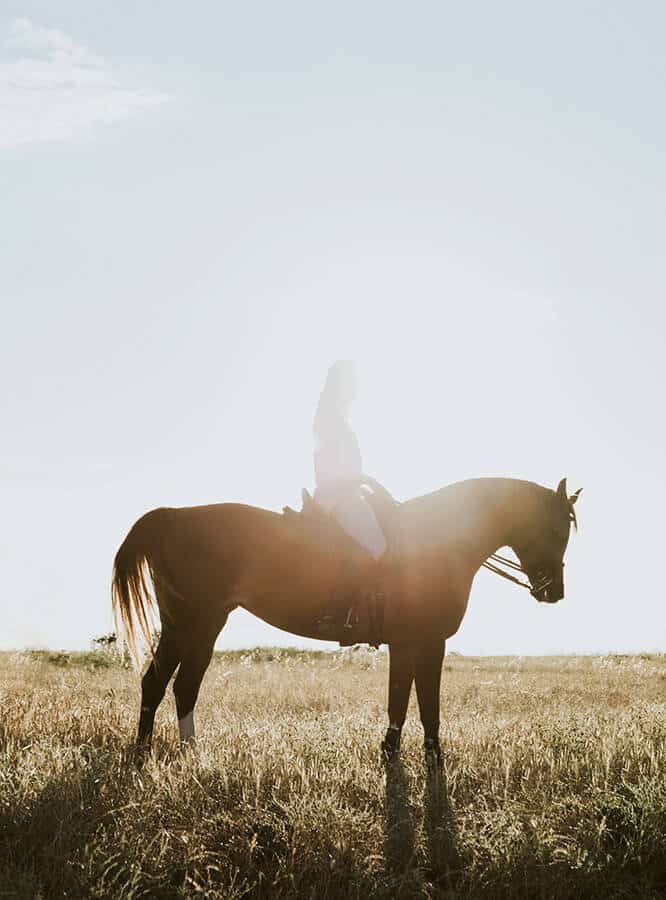 Kilkea Castle
Among all the castle hotels in Ireland, Kilkea Castle is one of the oldest. Recently renovated and reopened in March 2017, it's also one of the most elegant luxury castles you can stay in with accessible rates. Kilkea Castle dates back to 1180 and has 11 bedrooms steeped in history, on an exclusive use basis. Guests can choose to stay inside the castle, in the carriage rooms or in one of the cozy lodges. On site you will find a large golf course, but also archery lessons, horseback riding, fishing and falconry. At Kilkea Castle you can also plan a boat tour on the Grand Canal or the River Barrow, to have lunch on the river bank or on board. At about one mile from Kilkea Castle you'll find an authentic Irish pub dating back to the 9th century. Moone High Cross Inn has seen many celebrities, from Clint Eastwood to Sandra Bullock: it's worth a visit! This unique Ireland castle vacation is a mid-range option as rates start from 150€ per night per person. Find the best deals for Kilkea Castle here.

Cabra Castle
Cabra Castle is one of the best-known castle hotels in Ireland. It dates back to 1699 and is set in the Dun a Ri National Forest park of Cavan, on 100 acres of parkland and gardens. This means that, should you plan an Ireland vacation here, you'll have plenty to do. Not only hiking, but also horseback riding, fishing and, of course, golfing. Thanks to the romantic setting, Cabra Castle is also one of the most popular Irish castle hotels for weddings and honeymoons. This hotel has 105 bedrooms appointed with 4-star facilities and six charming cottages for up to 10 guests. The authentic medieval-style castle rooms (all with four poster beds) and the artisan-style accommodations of the Courtyard, with old stone walls and lovely views of the walled gardens make it a luxury hotel, no matter which room you'll choose. Rates start from 130€. Here you can find the best Cabra Castle deals.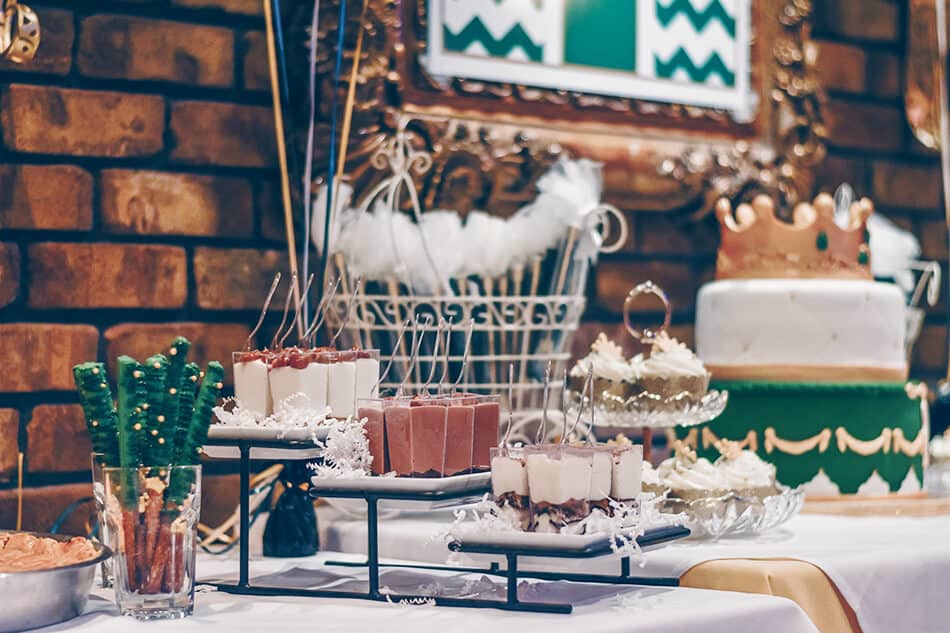 Waterford Castle Hotel
All those who want to feel like Rapunzel will have a blast at Waterford Castle, located on a 310-acre private island, outside of Waterford City. One of the most amazing castle hotels in Ireland, Waterford Castle is perfect for a little escape from the world, indulging in luxury and romance. Accessible by a short ferry crossing River Suir, the castle has been recently restored and keeps the fortifications original cast iron windows, as well as the impressive medieval-style furniture. All the foodies will also be able to enjoy the hotel's Michelin-starred restaurant, Munster Room, and the luxurious afternoon tea, served in the Fitzgerald Room, the Leinster room or the Conservatory. Rates start at 180€. Here you can find the best Waterford Castle deals.

Lough Eske Castle Hotel
Another one of the fairytale castle hotels in Ireland is Lough Eske Castle. Located in Donegal, one of the wildest and prettiest parts of Ireland, it's an ideal base from which you can explore the area. Lough Eske Castle has a history that dates back to 1400, including being linked to the O'Donnell clan, the founding faders of Donegal. This award-winning hotel has been restored and brought back to life, becoming the perfect place to go to indulge in spa treatments and relax. The stunning views and 5-star rooms can be booked with rates from 194€ per night. Here you can find the best Lough Eske Castle Hotel rates.

Castle Leslie
Castle Leslie estate consists of 3 lakes and over 1,000 acres of Irish countryside, dotted with mature native hardwoods. The woods surrounding this area in County Monaghan go back to Celtic times and have the power to make you feel a million miles away from anywhere, despite only being 80 minutes from Dublin and 60 minutes from Belfast. This Irish castle hotel offers authentic original interiors and old-style hospitality. It has been in the Leslie family since the 1600s and has welcomed politicians, poets, ambassadors, actors and castle enthusiasts from all over the world. As many other castle hotels in Ireland, Castle Leslie offers the chance to enjoy spa treatments, horseback riding and golfing. Rates start at 180€. Here you can see all the latest Castle Leslie offers.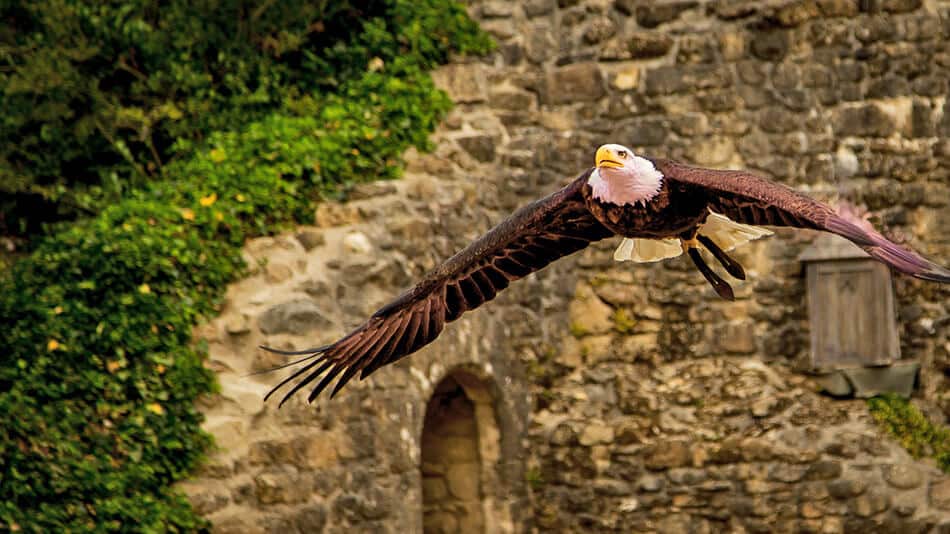 Luxury castles to stay in Ireland (from 210€)
Dromoland Castle
Dromoland Castle is one of the most popular castle hotels in Ireland, located near the Wild Atlantic Way, and not too far away from the stunning Cliffs of Moher. Once the ancestral home of the Irish kings, Dromoland Castle as you see it today dates back to 1835. This 400-acres estate includes a luxury spa, fine dining options, horseback riding facilities, a golf course, but also the chance to take archery lessons and rent bicycles. Turrets, towers, fifth-century relics, grand staircases and damask wall coverings: this palace is one of the best castles to stay in Ireland, and the perfect place to go to if you are looking for a five-star experience. Rates start at 270€ per night. Here you can find all the latest Dromoland Castle offers.

Ballynahinch Castle
Ballynahinch Castle is one of the castle hotels near Galway, set in 700 acres of woodlands, rivers and trails in the heart of Connemara. Voted #1 among the best Irish castle hotels by the readers of Condé Nast, it has been given a series of awards, including the best breakfast in Ireland, in 2017. Once inhabited by the pirate queen Grace O'Malley, and then by author Margaret Atwood, among others, Ballynahinch Castle has a rich history dating back to the end of the 18th century. Guests can hike trails that offer spectacular views of the Twelve Bens, or enjoy fly fishing, cycling, going for a boat ride: if you are an outdoor enthusiast this is the right place for you! Its 48 elegant rooms sell from 280€ per person. Here you can find all the latest Ballynahinch Castle offers.
Ashford Castle
Ashford Castle is the place we kept finding everywhere when we were researching castle hotels in Ireland for our trip. It's possibly the best-known luxury castle hotel in Ireland, and of course it's quite exclusive (aka: pretty expensive). Despite being over 800 years old, Ashford Castle offers to his guests all the most modern and exclusive luxury experiences. From spa treatments to golfing, horseback riding, falconry, delicious cuisine, cocktail lounges: there's always something to do! Lots of notable guests have stayed here. The Beatles, royals, but also actors like Brad Pitt: did I mention that it's one of the most popular castle hotels in Ireland? Of course, all this luxury means that lodging here is pretty expensive. Rates start from 325€ per night per person. It's a good idea to have a look here to find the latest deals, so you can save a bit on the final price.

You might also like:
Where to drink a good pint in Cork
The best fairytale castle hotels in Ireland
Road trip at Connemara National Park
The best destinations in Europe in October
Pin it for later!