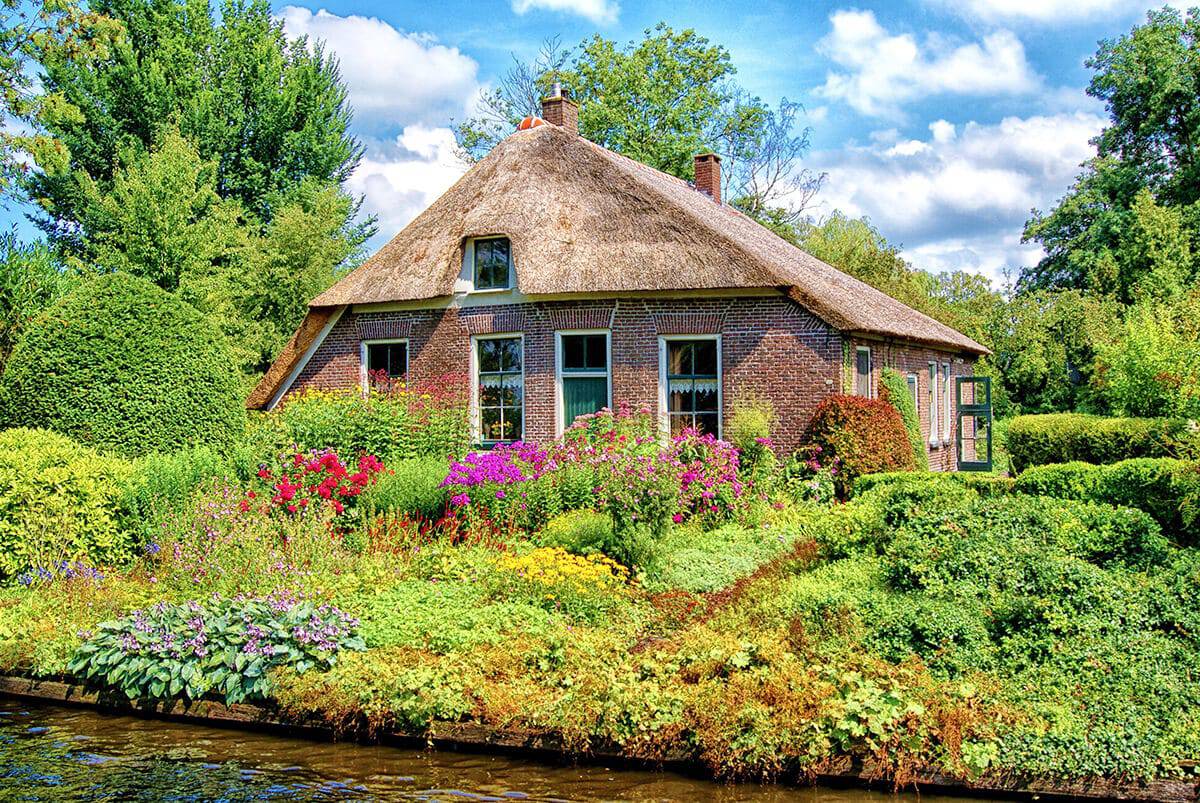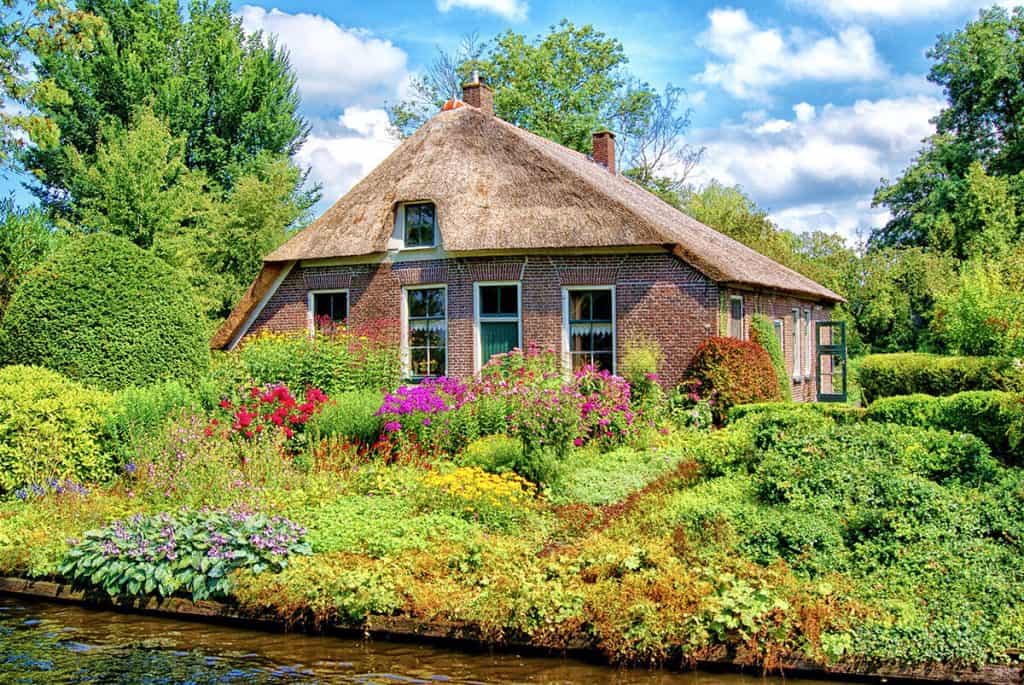 Have you ever dreamt of finding a place where cars aren't an option? Where everything is green, full of flowers and the air smells good? If you are looking for the perfect place for some digital detox and to unplug from the urban jungle, then we found it for you. Giethoorn is a Dutch village that will make you feel like stepping into a fairytale: a must see if you are visiting The Netherlands and also a great option for a day trip from Amsterdam.
Giethoorn is one of those idyllic and wonderful places … that was always in my feed on Instagram and Facebook as I was planning our trip to The Netherlands. We were going to rent a car, and because we decided not only to explore Amsterdam, but also to try a real road trip in the Netherlands, we decided to ad Giethoorn to our itinerary.
We really wanted to see if it's worth the trip or if it was yet another Instagram scam. After all, how many times have we visited a beautiful place found online, than in the end looked just plain and dull?
How do I reach Giethoorn?
You can get from Amsterdam to Giethoorn by train, from the Amsterdam-Zuid station, to Steenwijk. There you need to hop on bus number 70 to reach Blauwe Hand, the closest stop to get to Giethoorn.
During the peak season you can also use bus 249 to get to Giethoorn: it also works on the weekends. The whole trip takes just over two hours. If you rented a bicycle, you might have to leave it behind for this day trip from Amsterdam… unless you're able to ride it for 118 km … and back (my legs hurt just by writing this)!

We reached Giethoorn by car in less than two hours. The scenic A6 road to Emmeloord is generally busy in the Amsterdam outskirts, but the rest of the journey was smooth and pleasant, between green meadows and a landscape dotted with flowers and windmills: the perfect postcard from the Netherlands!
If you are looking for Dutch instagrammable spots, then make sure you take your time on this road, because you will definitely stop a lot!

We've been searching online quite some time to find the best deals to rent a car in the Netherlands. Click here to check out the best online dealer we found: they have budget rates and all kinds of cars!
What is the best time to visit Giethoorn?
The best season to visit Giethoorn, the Dutch "Venice of the North" is Spring, when it's full of blooming shrubs that will give you that fairytale village vibe. The Dutch have a green thumb, while on the contrary I'm unable also to take care of a succulent. Al, on the other hand, loves gardening, and he spent the whole trip wondering what magic they use in the Netherlands to have such beautiful gardens!

Since the Dutch climate is always variable, carrying a foldable raincoat in your backpack is a great idea. Don't be discouraged if you all you can see are the clouds!
During our trip to the Netherlands it was raining for at least one hour every afternoon, but the sun kept on shining for the rest of the day: good enough for us.
In case you still feel a bit discouraged, know that having too much sun won't improve your pictures. The harsh light is in fact considered to be the worst from many professional photographers. So a few clouds won't ruin your trip!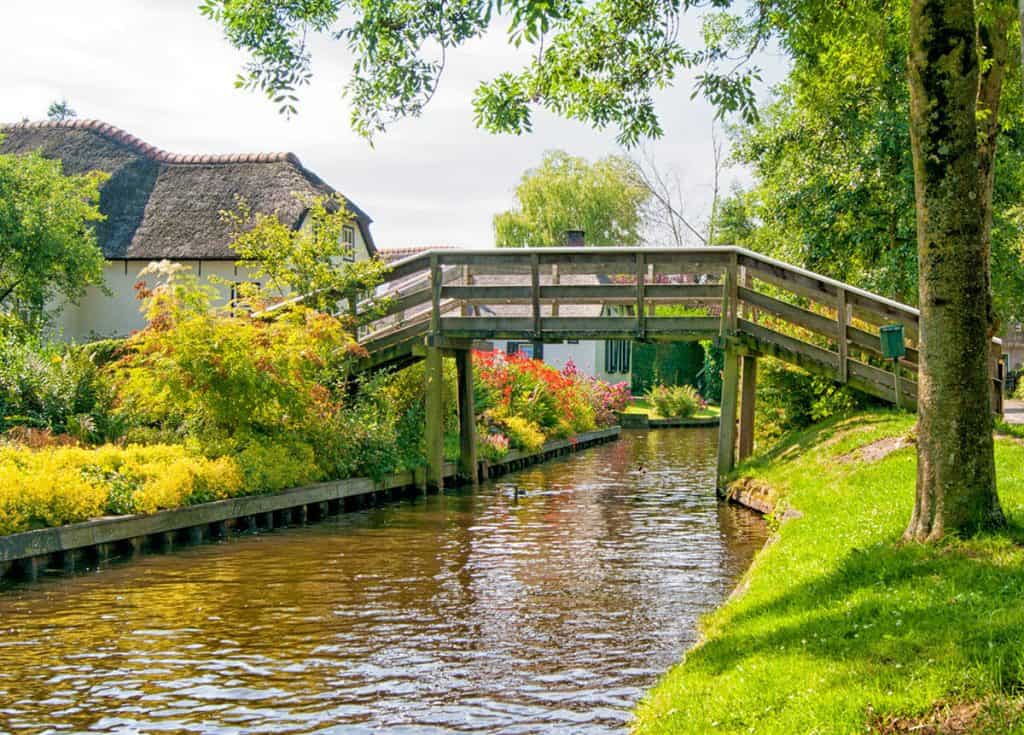 What to expect from this Dutch village
Located within the De Wieden nature preserve, in the Dutch province of Overijssel, Giethoorn is a small Dutch village that you can only explore by foot or by boat. It is of course possible to use your bicycle to explore the outskirts of the village, but it's really up to you. We have reached Giethoorn using a car and walked to the village center: walking in what looks like a fairytale location is priceless.

We left our car in an open lot in front of a small supermarket. Once there, of course, we decided to go in to buy a bottle of water. And… we filled our backpack to the brink of something that the Duch absolutely love: licorice. Perhaps you didn't know it, but in the Netherlands people eat a lot of licorice. We even got to taste the salty licorice that we read about, and that we don't have in our stores in Italy. It doesn't taste terrible, but it's definitely different from what you might be used to.

Anyway every store in The Netherlands has a huge licorice selection. If you are looking to try some "weird" ones or if you want a nice snack for your day trip, the supermarket near Giethoorn is a good place to go to!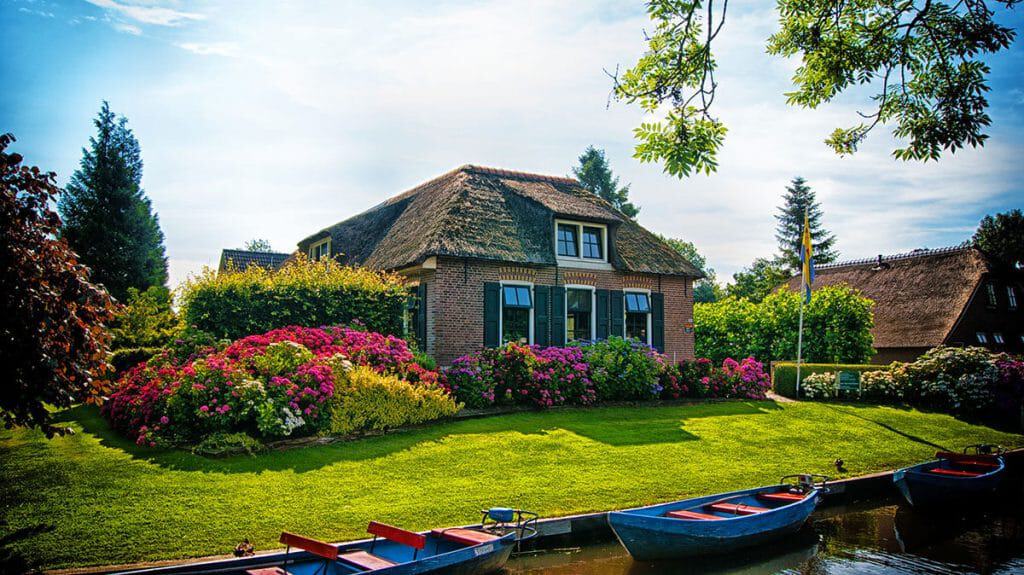 Giethoorn was founded in 1230 by a Protestant religious group, the Flagellants, whose members, in order to escape the persecution, decided to take refuge in this area that was used mostly for trading peat. Once they settled, they started to build a dense network of channels, the same one we can see today in Giethoorn.
This Venice of the North has over 180 small bridges, and is inhabited by about 2600 people. Unlike other places, ruined by the mass tourism, Giethoorn hasn't become some kind of Disneyworld in the Netherlands, but has remained faithful to its traditions: it still is a silent, peaceful and green place, deliberately shielded by the chaos of the bigger cities.
The perfect location for all of those who want to unplug, maybe looking for some digital detox.

Things to do in Giethoorn
Like in many other cities in the Netherlands, in Giethoorn you can also rent a boat or buy a ticket for a cruise on the canals. There are many local cruising companies that offer different cruises. If you want to find the best deal, either have a good look around, to make sure you check all the prices, or book one in advance, to be able to check the online reviews! You should be able to find the most convenient offer for you in terms of time and money.
If you decide to just have a walk around this fairytale village, enjoying your day and relaxing, the main route you can choose is the Binnenpad. It's also the most colorful and instagrammable one. On this street you will be able to see some of the cutest houses (and gardens). Most of the cutest pictures I have found online of Giethoorn were shot from here!
Because there are many benches, the Binnenpad is perfect for those who are planning a nice pic-nic in the Dutch countryside. Once again, the supermarket is not too far away, so you can buy some sandwiches and have lunch in the shade, without having to bring your stuff all the way from Amsterdam.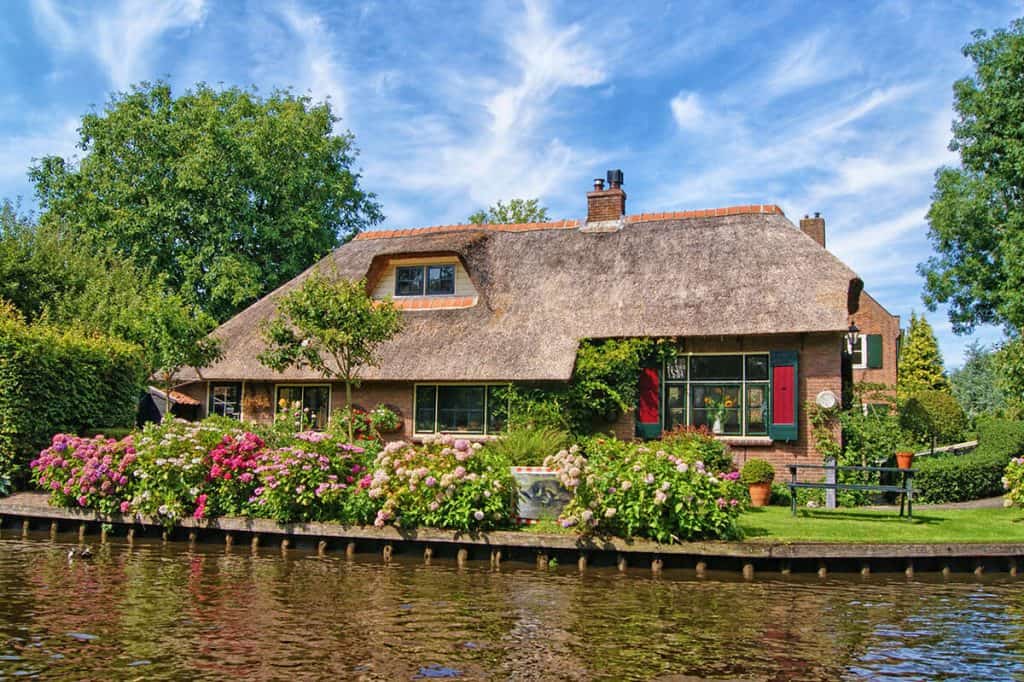 Best local restaurants and eateries in Giethoorn
The village is very small but there are still some nice restaurants where you can eat, mainly on the Binnenpad. Specifically, the restaurant Fratelli serves Italian dishes and it's really pretty inside! The restaurant De Grachthof serves charbroiled meat, salads and delicious cheese platters, while the Grand Café Fanfare offers a very rich and colorful seasonal menu.
In case you want to stay for the night (how can we blame you?), near the Binnenpad there is a really tiny hotel (only 14 rooms!), the Hotel Giethoorn. I'm not sure how safe it is to go for an unplanned stay because they are so small, so if you aren't going to risk it, maybe it's better to book your room in advance.
It's always good to remember to be respectful of the locals: don't litter and don't walk in someone else's house just to take pictures (sadly enough, it happens a lot in The Netherlands)!

You might also like:
– How to spend a fantastic weekend in Amsterdam
– The best day trips from Amsterdam 
– Guide to Giethoorn – the fairytale Dutch village
– 20 gorgeous European cities in autumn
– ETIAS Visa Waiver and all of Europe Visa Requirements
Pin it for later!
This post is also available in:

Italiano