This post is also available in: Italiano (Italian)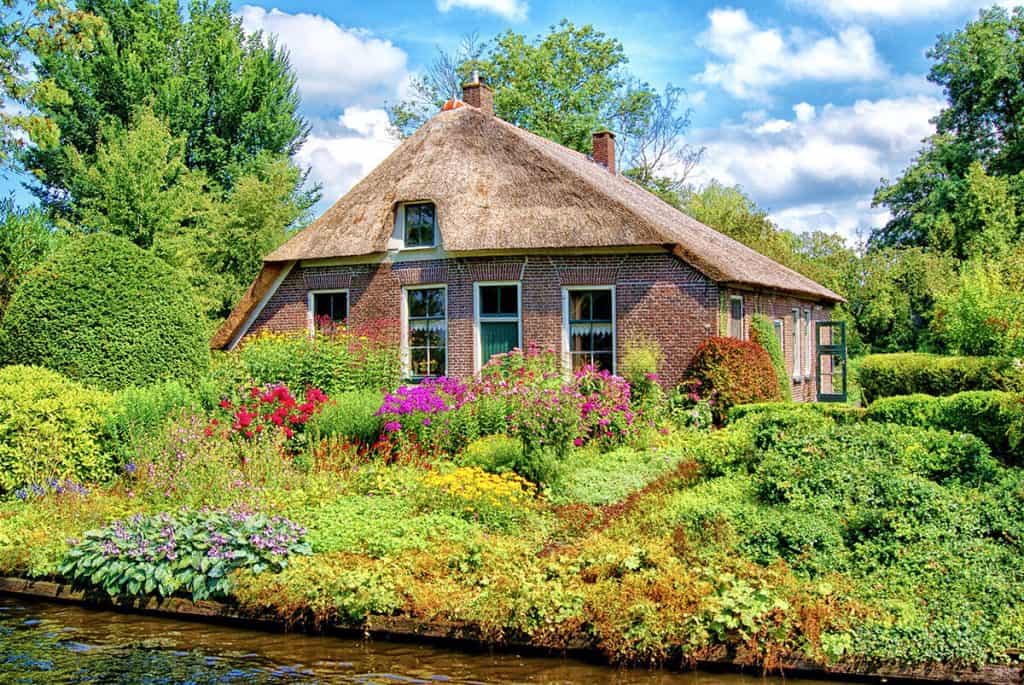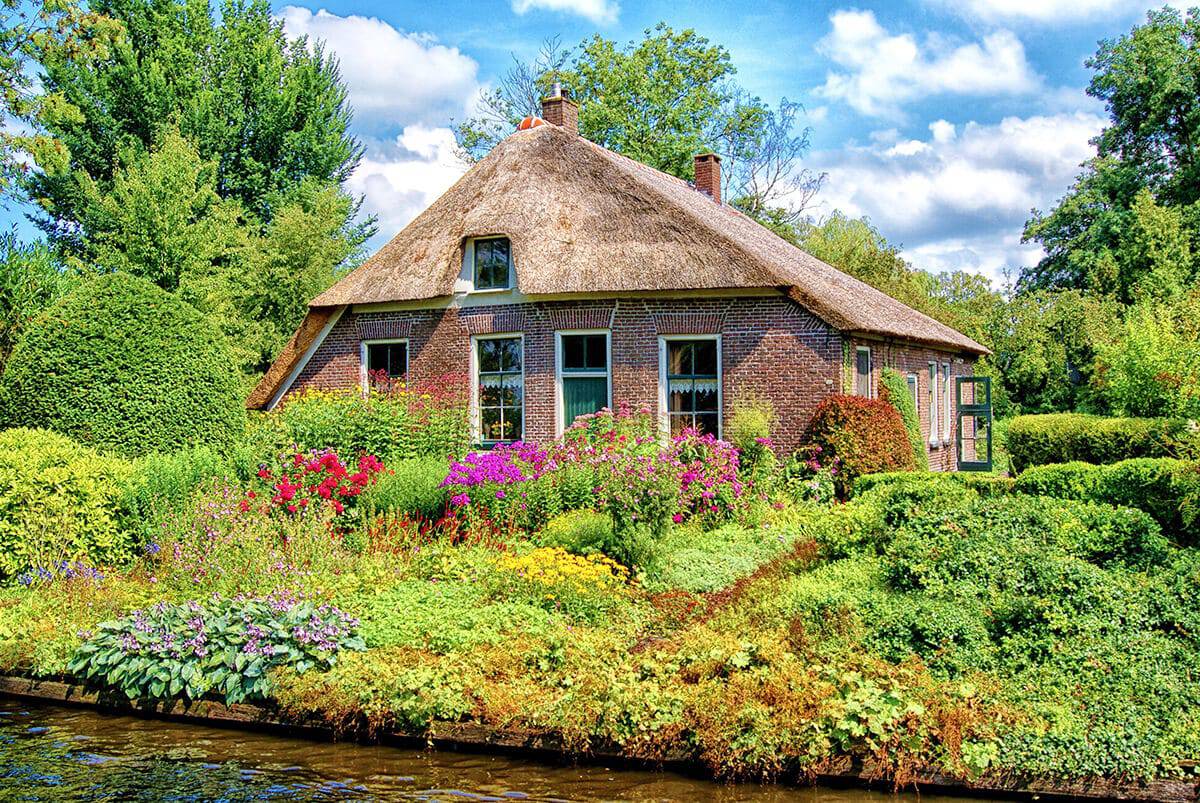 Giethoorn is one of those idyllic and wonderful places … that continued to appear in my feed on Instagram and Facebook as I was planning our trip to Holland. Since we were going to rent a car, and because we decided not only to stay in Amsterdam, but also to try real road trip to the Netherlands, we decided to go and check ourselves. It really didn't seem possible that this magical village really existed. Us being us, always wary of click bait stuff online, we wanted to investigate.
… and then for Aldo every excuse is a good one to just drive around, so why not!
How do I reach Giethoorn?
It is possible to reach Giethoorn from Amsterdam by train, from the Amsterdam-Zuid station, to Steenwijk. There you need to take bus number 70 to reach Blauwe Hand, the closest stop to get to Giethoorn. During high season you can also use bus 249 to get to Giethoorn: it also works on the weekends. The whole trip takes just over two hours. If you rented a bicycle, you will want to leave it at your hotel this time, unless you're able to cycle for 118 km … and back!
We reached Giethoorn by car in about two hours. The scenic road is busy only around Amsterdam, but the rest of the journey was smooth and pleasant, between green meadows and a landscape dotted with flowers and windmills: the perfect postcard from the Netherlands!
What is the best season to visit Giethoorn?
The best season to visit this small village on the water is Spring, when it is full of colorful flowers that decorate flowerbeds and gardens. The Dutch have a green thumb, while I … don't. Aldo, on the other hand, loves gardening, but can't reach the Dutch perfection: he spent the whole trip wondering what magic they use in the Netherlands to have such beautiful gardens!
Since the Dutch climate is always variable, carrying a foldable raincoat in your backpack would be a great idea. Don't be discouraged if you have to see the clouds! During our trip it was raining for at least an hour every afternoon, but the sun continued to shine for the rest of the time and this certainly didn't stop us!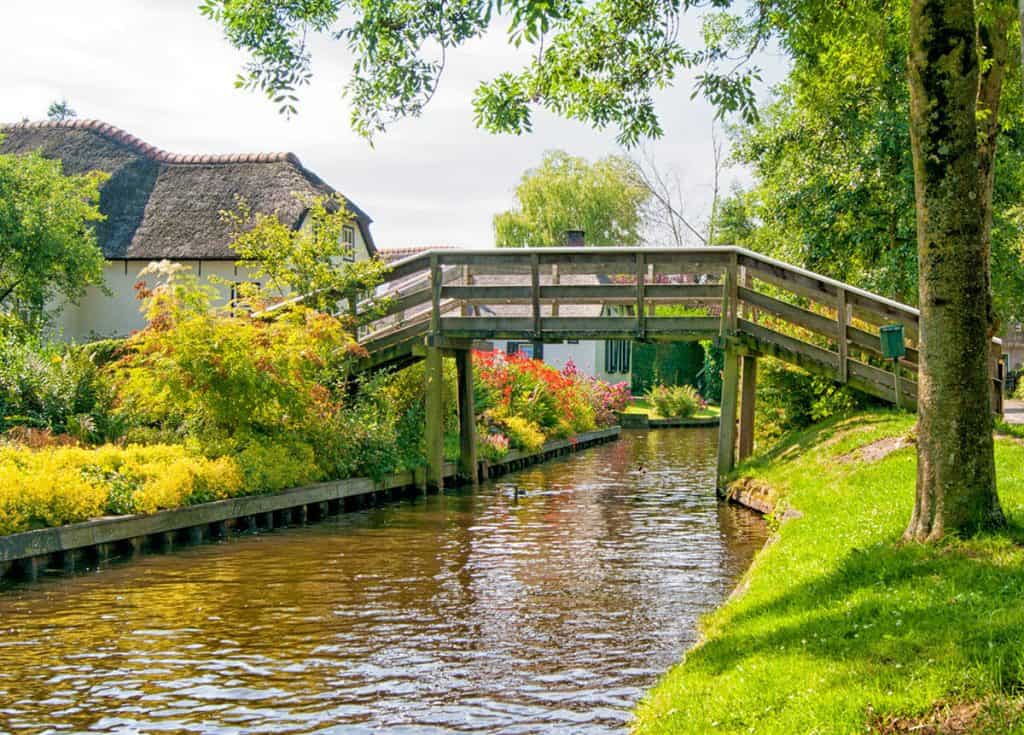 Located within the De Wieden nature preserve, in the Dutch province of Overijessel, Giethoorn is a small piece of the Netherlands where you can only explore by foot or by boat. It is possible to use your bicycle to explore a bit, and you can definitely cycle around the perimeter of the village.
We left the car in an open lot in front of a small supermarket. Once there, of course, we decided to go in to buy a bottle of water. We were also tempted by a snack absolutely loved by the Dutch: licorice. Perhaps you didn't know it, but in the Netherlands people eat a lot of licorice, of all shapes and flavours. Here we finally tasted the salty liquorice, almost completely unknown in Italy. They didn't taste as terrible as we feared, but we still prefer the sweet one!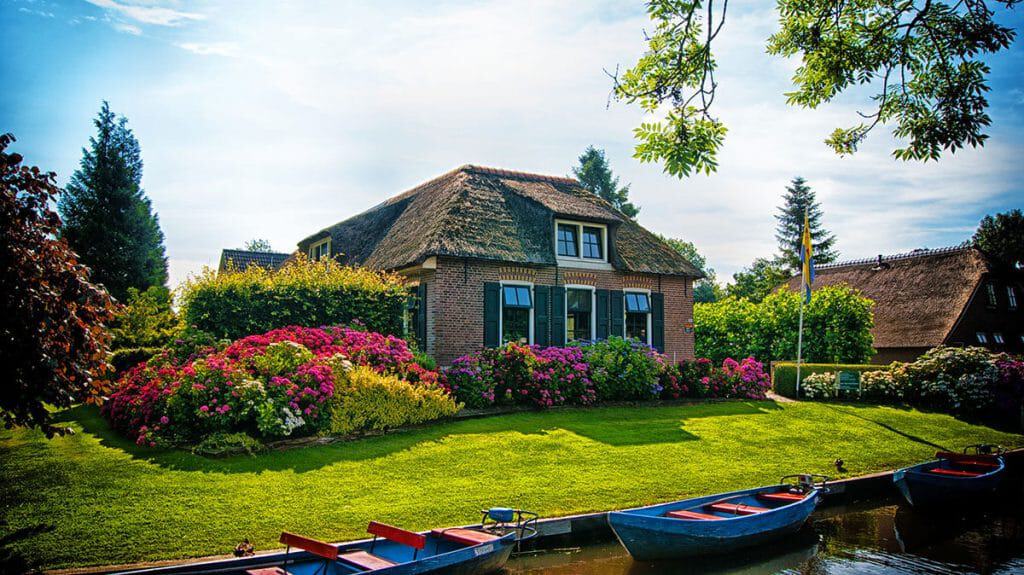 The village of Giethoorn was founded in 1230 by a Protestant religious group, the Flagellants, whose members, in order to escape the persecution, decided to take refuge in this watertight area, exploited mainly for the transport and trade of peat. That's how they created the dense network of channels that makes Giethoorn the beautiful place we know today. In this village, crossed by over 180 small bridges, live about 2600 people. Despite the massive tourism waves, especially from China, the village hasn't become some kind of Disneyworld in the Netherlands, but has remained faithful to the original idea: a silent, peaceful and greenplace, deliberately shielded by the chaos of the bigger cities.
Things to do in Giethoorn
Like in many other cities in the Netherlands, at Giethoorn you can also rent a boat or buy a ticket for a cruise on the canals. There are many local companies that offer various types of cruises, so it's better to have a good look around at the prices to understand what is the most convenient offer for you in terms of time and money.
If you choose to explore the picturesque village of Giethoorn by foot, the main route is the Binnenpad, the most colorful one, through which you can see some of the cutest houses (and gardens). There are many benches that you could use to have lunch or a snack – licorice, in our case – but the path is also interesting because it lets you photograph the beautiful houses on the water. Do you remember the photos I told you about, extremely popular ones on Facebook and Instagram? Well, they've probablu been taken from the Binnenpad!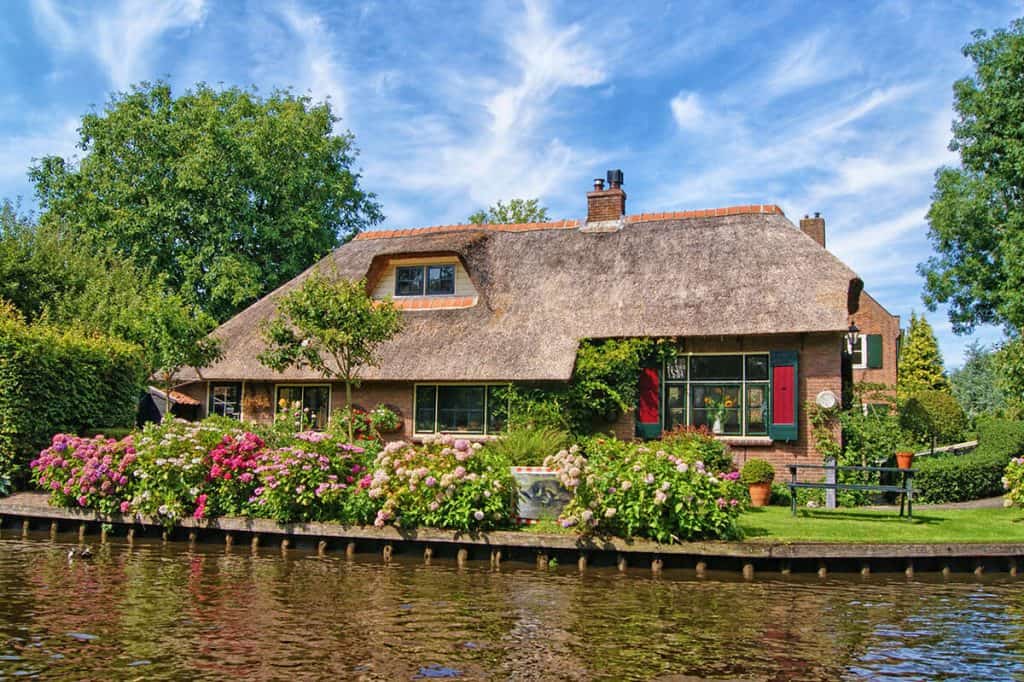 Best local restaurants and eateries in Giethoorn
The village is very small but there are still some nice restaurants where you can eat, mainly on the Binnenpad. Specifically, the restaurant Fratelli serves Italian dishes – it's really pretty inside! The restaurant De Grachthof serves charbroiled meat, salads and delicious cheese platters, while the Grand Café Fanfare offers a very rich and colorful seasonal menu.
Not far from the Binnenpad there is also a really small hotel (only 14 rooms!), the Hotel Giethoorn, if you decide to spend the night in Giethoorn.
It's always good to remember to be respectful to the locals: don't litter and don't intrude in someone else's house just to take pictures! These are, after all, the basic rules of the "good traveler"!
Pin it for later!