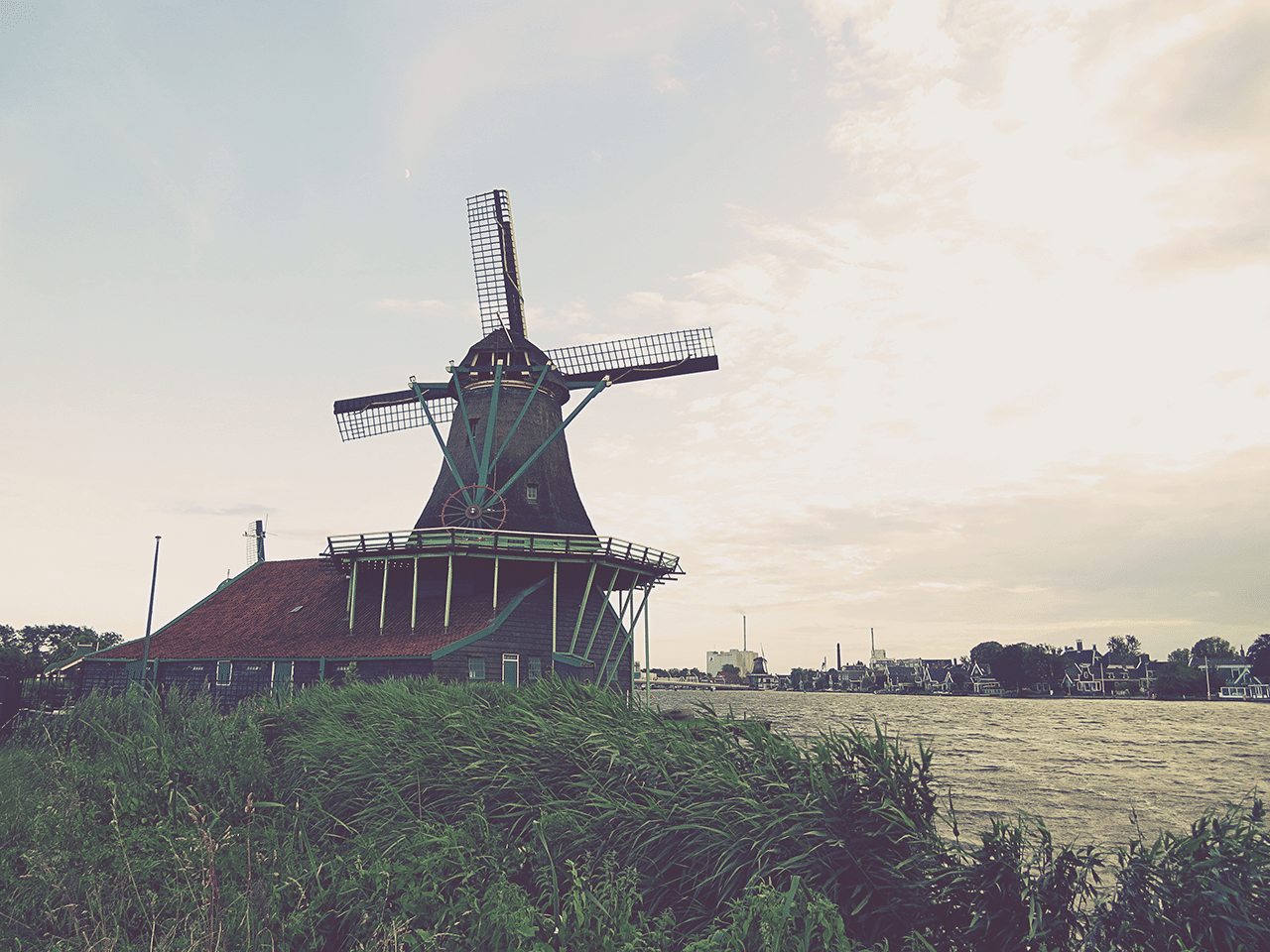 When I published the article with my tips for a nice weenend in Amsterdam I had no idea it would've been read by so many people. Yet I received comments and a lot of messages on my Message Box (here on the right) asking for more. Some of you requested specific articles, some others wanted to share their experience. Let me tell you something: I loved it. The main reason for me to open this travel blog was that I wanted to be able to share opinions, tips and tricks with other travelers, with people who love to explore as much as I do. So thank you so much! Keep writing, because I love to read and reply. If you do have suggestions, comments, critiques or want to share your story with me… that's what the Message Box is there for!
I also would like to apologize for taking me so long to write this article. I've been travelling and I don't like to write tiny articles just because. In my opinion a travel blog post (correct me if I'm wrong) should be useful and provide good info for those who are interested in visiting a certain place. If you add the fact that English is not my first language (
hello typos!
) and that I write every article also in Italian… well it takes a while! I also tried not to be obvious: there are dozens of other guides on the most famous spots, but they are generally overcrowded by tourists and I don't like that!
No further ado then: let's go for a ride to the Amsterdam area!
Day trips from Amsterdam: the Dutch railway
You don't need to rent a car to visit The Netherlands
, for two main reasons. The first one is that renting a bicycle you can go wherever you want. Secondly, their rail network is excellent. Do you want a juicy tip? If you're not too much of a cyclist you can still rent a bicycle and buy yourself a train ticket.
In the Netherlands in fact you are allowed to carry your bicycle on the train
. How cool is that? I've seen it myself, I was riding with my husband and all of a sudden we see a woman bringing hers on, easy peasy. That is why the train is such a popular way for cyclists to get to the starting point of a cycle route. You hop on the train with your bicycle, get to the city you want to explore, hop down and ta-daa! No need to take the bus, you just have to cycle away! There are some restrictions you have to be aware of: you can't take your bicycle with you between 6:30 and 9:00 and between 16:30 and 18:00. The restrictions don't apply in the weekends, on National holidays or in July and August. You will need to purchase a special bicycle day ticket tho. Check out the
Dutch railway website
for more info.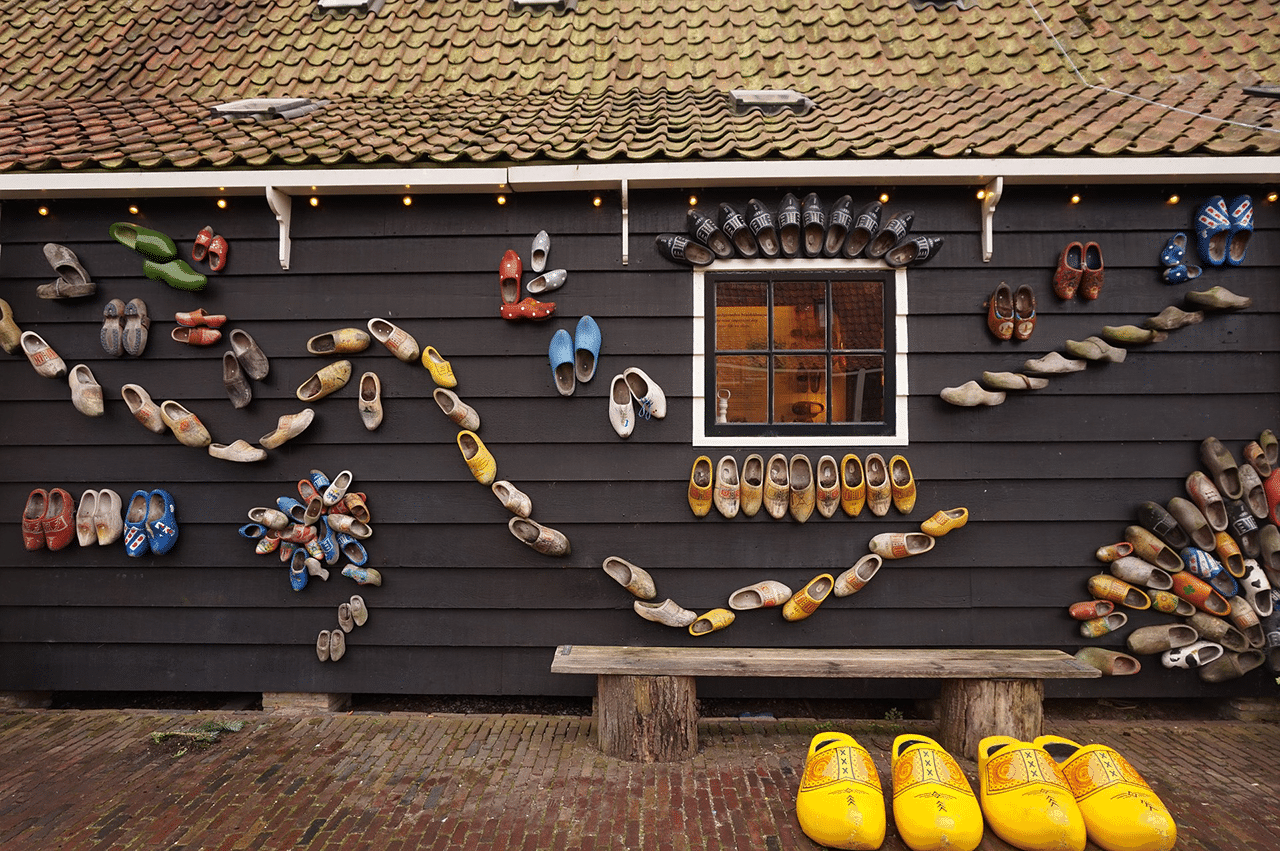 Day trips from Amsterdam: Haarlem
Given that we have our mighty train ticket, with or without a bicycle, the first city I suggest for a visit is Haarlem, a city of history and culture, at about 15 minutes from Amsterdam. You can easily say that this medieval city is one of the most photogenic destinations in the Netherlands. Often referred to as a miniature Amsterdam, it's much more than that. I found it lively and much less crowded than its more famous neighbour.
Your first stop will probably be the Grote Markt (market square), the heart of Haarlem, not too far away from the train station. It is located under the Grote Kerk. You will probably recognize the area because its photos have been published on more than one travel guide for the Netherlands. If you go there on Saturday you will be able to see a very nice (and a bit crowded) street market where they sell just about everything, from wooden clogs to clothes, to some delicious Dutch cheese and warm bread. My suggestion is to get inside the Grote Kerk: this magnificent cathedral dates back to the 14th century and it is worth a moment of your time.
After walking for a while the narrow shopping streets, also called "de Gouden Straatjes" (streets of gold), you might be interested in taking a few photos of one of the nicest windmills of this region, the Molen de Adriaan. It is open for guided tours, but inside the only highlight is the spectacular views of Harleem, there isn't much else!
For those of you interested in museums, you might want to check out the Frans Hals Museum, dedicated to Golden Age art and Hals portraiture.
Day trips from Amsterdam: Zaandvoort and the sand dunes
In case you have brought your bicycle with you, the coastal town of Zandvoort is easily reachable. The seaside is a short trip from Haarlem and you will be able to see the beautiful sand dunes with its wild flowers. Be mindful of the fact that, even in the warmest Summer, the wind coming from the North Sea is pretty chilly! You can definitely spend some time here: what about a picnic, or a cycling tour? It's a nice change of pace from the luscious green you'll find in every other part of the Netherlands, and a must see!
In Haarlem there's the
best brewery
we've found in the Netherlands.
De Jopenkerk
is located in a former church in the center of the city. You won't believe your eyes when you'll step inside. It was an awesome experience to witness the brewing process and enjoying our pints alongside a delicious cheese platter. Me and my husband still sometimes think of their cheese and beers: unforgettable!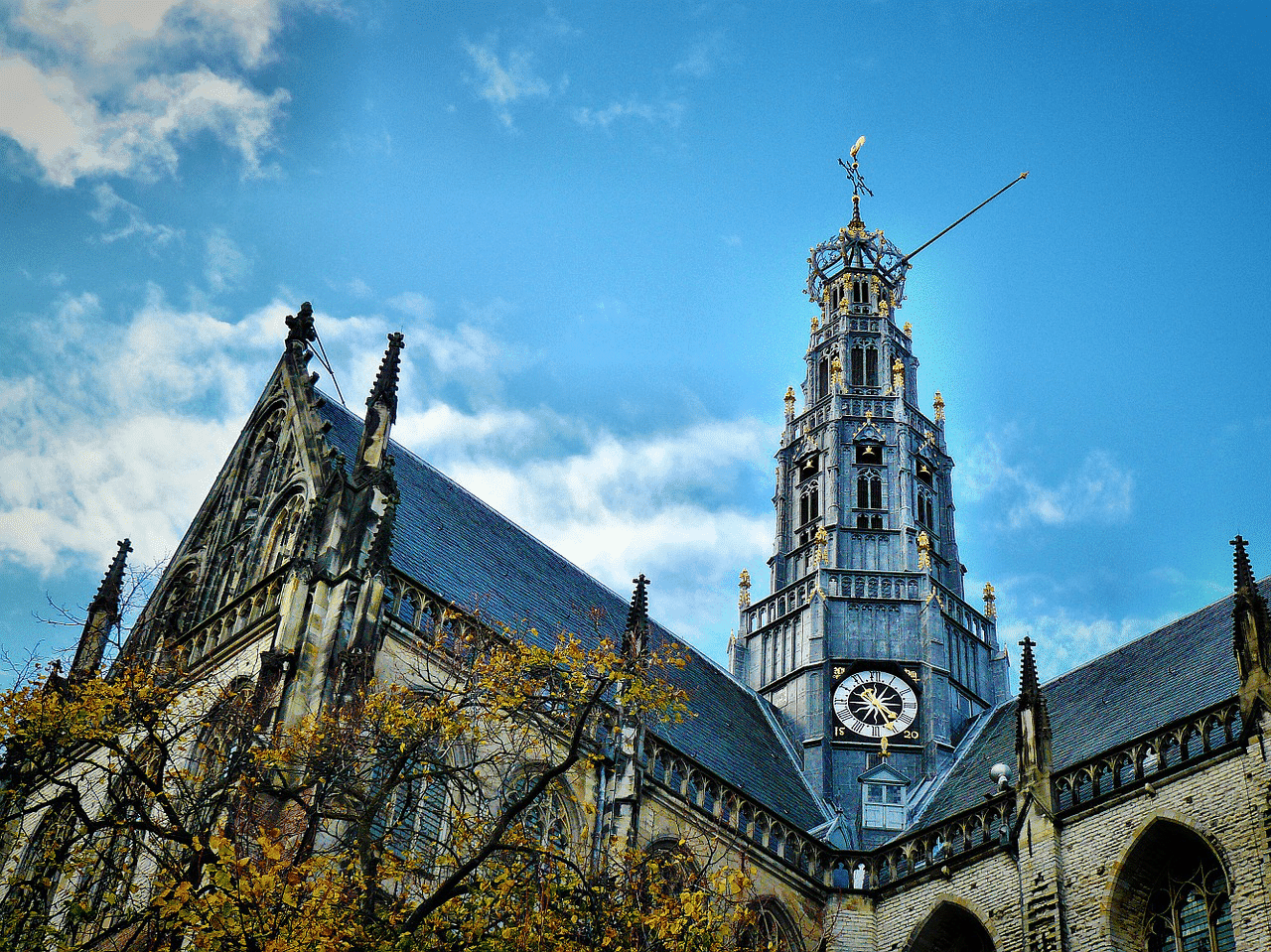 Day trips from Amsterdam: Zaanse Schans
Another great day trip from Amsterdam is the historic village of
Zaanse Schans
. You can reach it in about 15 minutes by train, hop down at Zandaam and then walk to Schansend 7. The entrance is free if you have an
I Amsterdam City Card
, that also provides free unlimited public transport, a free canal cruise, discounts, free entry to some of Amsterdam's best museums and overall it's a great deal if you're spending a few days in the Netherlands.
Many of the characteristic houses in Zaanse Schans are now museums, workshops or gift shops. The area attracts nearly a million visitors per year, and knowing this, we decided to go in the late afternoon, when the buses full of tourists had already left. We were rewarded by finding a special guide for us. A chubby, cuddly cat with a cute red collar walked with us as we explored, asking some tummy scratches as payment. In case you see him there, it's a good deal: hire him as your guide, the fun is assured!
If you don't know the cat language, maybe you'll want to download the
free, interactive map
for Zaanse Schans, for
Apple
and
Android
, that will tell you everything about the buildings in this iconic village. We were surprised to discover that one of the mills here still works. It produces high quality paints and pigments, supplied to artists and restorers across the world. This is the last windmill in the world that produces this kind of paint: our cat guide loved it, so we guessed he lived there!
As you walk around, with the delicious scent of cocoa filling your nostrils, have a look at the beautiful gardens in this area. We found the most spectacular ones. The owners recreated cute scenes with garden dwarves, or with luscious flowers. It is an area where we also found many stables, in case you're interested in a horse ride!
Day trips from Amsterdam: the traditional cheese markets
A lot (and I really mean a lot) of people love to visit Alkmaar because of the scenic cheese market. You can see it every Friday from 10:00 to 13:00. It's colorful and all, but to be honest it was way too crowded for us. Besides, a quick look online showed us that a lot of other digital nomads found it way too expensive, so we skipped it: you're of course free to go, but we spent our Friday at The Hague and Delft. Since Delft is one of the cutest little towns I've found in the Netherlands, I'm not going to regret my choice!
You can get to Alkmaar, The Hague and Delft using the train. While the first one is about half an hour away, Delft and The Hague are about 1 hour away, and about 25 minutes from each other (still by train). So my suggestion is to dedicate a whole day to Delft, The Hague and Leiden, visiting all of them together to save on time and fares.
Day trips from Amsterdam: The Hague
The Hague is the thirld biggest city of the Netherlands, after Amsterdam and Rotterdam. You might have heard of it because it's the seat of the Dutch government, Parliament, the Supreme Court and the Council of State. Most foreign embassies in the Netherlands hare located here, and also international organizations, including the International Court of Justice and the International Criminal Court that prosecutes crimes against humanity. It was created after the Nuremberg International Military Tribunal prosecuted the German leaders who participated in the Holocaust and the atrocities in camps like Amsterdam or Birkenau.
The
Het Binnenhof
is the center of politics in the Netherlands. When we visited the sun was shining, so the palace reflected on the quiet waters of the Hofvijver lake. The beautiful Binnenhof can be visited, we have felt tiny while walking in the Gothic Riddezaal, a great hall  that creates a large courtyard in front of the building. If you are interested in history, definitely take a guided tour here! We were told it's better to
make reservations ahead through their website
.
Day trips from Amsterdam: Leiden
Take a stroll through the tiny roads in Leiden, a university area where you could go for a quiet boat ride through canals that will make you feel the true essence of the Netherlands. The famous painter Rembrandt studied here, too! We found a lot of similarities with Oxford (UK), and in fact the cities are twinned. This lovely city is full of nice shops and also houses a beautiful Hortus Botanicus that extends along the old outer canal. Near this garden, the Leidse Hout park contains also a small deer area: the kids will love it!
Day trips from Amsterdam: Delft
I first heard of
Delft
because of the famous pottery ceramic products. I imagined it as one of those tourist traps with high prices and the white and blue ceramics sold everywhere. Tell you what: I've never been more wrong. This is one of the Dutch cities I'll never forget. It was right after lunch, and yet people were still sitting leisurely at the cafes along the canals. The sun hit the tall tower of the
Nieuwe Kerk
, while in the square underneath there were artisans crafting wooden clogs and street vendors selling colorful tulips. For me the essence of the Netherlands was all here. Delft holds everything I was expecting from this country and even more. People here were welcoming and warm. We strolled through the beautiful little streets and discovered, much to my surprise, that the Delftware here wasn't as expensive as I thought. We bought a lot of nice souvenirs (the real thing, not the useless plastic stuff they sell tourists in other places!) and every shop wrapped them all extra carefully because they worried we might break the pottery on our flight back home. While walking around the Markt we also stopped by at the
Ten to three bakery
. This lovely tiny patisserie has also a tea room inside and you can stop by for lunch too. It looks like something straight out of "
Breakfast at Tiffany's
", everything is pink and white, and their cakes are to die for! In stead than sitting inside we decided to spend a nice afternoon outside. From their tables you can see the Nieuwe Kerk while sipping a tall glass of their organic homemade tea, eating their colorful and delicious cupcakes. Tell you what, choosing between cupcakes, cake or icecream has never been more difficult. Give it a try and let me know!
Day trips from Amsterdam: Gouda
Gouda
is about one hour away from Amsterdam, by train. As many of you pointed out on
my Instagram
, not many know that "Gouda" isn't just a cheese, but also a beautiful city! The famous cheese wasn't named after the city because it was produced here, but because it has been historically been traded here. Every Thursday morning, from 6 April to 31 August, in fact, they still organize a spectacular
cheese market
, and surprisingly we also found it way less crowded than the one in Alkmaar. You will get to see farmers dressed up with traditional costumes negotiating over the price with the traders: the deal is sealed with a handshake and it has been like that for centuries. The
Town Hall
, with its red and white shutters and Gothic architecture, welcomes travellers with a beautiful
carillon with mechanical puppets
, on the right side of the building. For two minutes of each half hour the carillon provides a nice spectacle, as the puppets begin to move. There are many
museums and historical buildings
in Gouda, but we decided to take an audio tour of the
Sint-Janskerk
, a beautiful Church, originally Roman Catholic and then Protestant (today it's still run by the Protestant community of the town). It is the longest church in the Netherlands: 123 metres! You will love the stained glass windows from the Middle Ages and Reinassance, displaying scenes from the Bible and the Dutch history. These beautiful windows have been placed on the UNESCO list of Dutch monuments. The visit is particularly interesting: if you still have time before to return to Amsterdam, stop by this quiet place. When we've been there, in July, we were almost the only ones with our nose up in the air. Maybe we were lucky, but I'll still add this place to the list of little gems I found in the Netherlands!
Seasonal day trip from Amsterdam: the tulip fields
If you are visiting the Netherlands from mid-March to the end of May, you absolutely can't miss a visit to a
tulip field
. The most beautiful ones are close to Amsterdam. Spring transforms large parts of the Netherlands into a colorful patchwork. According to experts (I'm not, unfortunately),
mid April
is absolutely the best time of the year to visit the tulip fields for spectacular photos. Most of the tulip farms are located in the province of
Flevoland
, and in an area known as
Kop van Noord-Holland
. Another well known area is
Bollenstreek
near Leiden, where you will also find the world famous
Keukenhof
(tickets €16), a huge park/garden where you will find more than 7 million tulips!
Pin it for later!