Have you booked your first cruise and you're wondering what are the cruise essentials you should absolutely pack? When I cruised the Mediterranean with NCL I realized that I didn't only have to pack light: I had to pack smart. There are a lot of things you need for a cruise that usually people don't even think about. You will have to plan ahead to make sure you don't overpack and that you bring all the must haves for a cruise. Let me offer a few tips and tricks that you can use for your next cruising adventure. I hope they will be as useful to you as they were to me!

Backpack and spinner – the obvious cruise essentials
The best way to go, both for short and longer cruises, is to bring both a suitcase and a small backpack with you. What not many people think about is that dragging a heavy suitcase with you at the port can be pretty annoying, especially if you're cruising in summer or in a warmer area. A spinner is definitely a good option because 4-wheeled suitcases are pretty easy to carry around (you can generally push it with just one finger).
While many people prefer to bring two spinners of different sizes, I always bring just one suitcase and a lightweight backpack. Many cruise lines in fact will ask you to check in your luggage before boarding. This procedure allows the staff to carry on with the safety checks and to the passengers to get onboard without any hassle. Imagine the mess if thousands of people were to drag huge suitcases through a maze of corridors!
Yet having to check-in your luggage means that it will be brought to your stateroom only after a few hours.
Some people prefer to wear a swimsuit under their clothes, so they can head over to the pool while they wait for their luggage. Yet I find it particularly uncomfortable, especially when I have to go to the harbor straight from the airport. So one of the best cruise tips you will ever hear is to bring a backpack with you. Fill it with all the things you will need for a few hours: medicines, sunglasses, a hat, money, your swimsuit and ID.
A backpack will also be very useful should you decide to take shore excursions, and on your last cruising day. The evening before the disembarkation, in fact, you will need to leave your luggage in front of your stateroom. The staff will pick it up and leave you a note telling you at what time you should disembark to make sure your luggage will be waiting for you at the port. If you have a backpack you can pack all the necessary items for the night and the following morning, while letting the staff deal with the suitcase.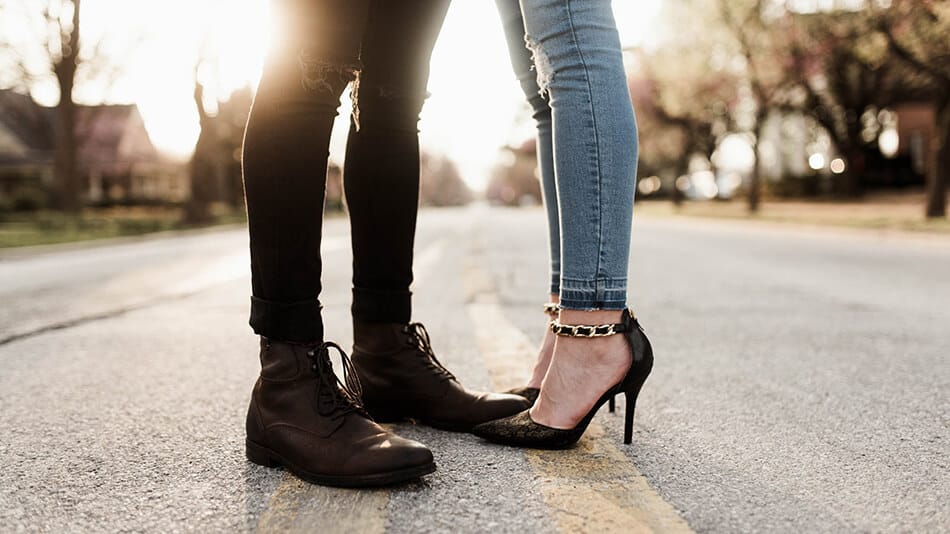 Phone charger, compact plug and International plug adapter
While you won't probably use it to make any calls, I'm sure you'll have your smartphone with you on a cruise. Same goes maybe with a tablet or maybe a laptop. To make sure we can charge everything while we're in our stateroom, we have bought an adapter to expand the number of plugs. We do have one that we can use for all the USB plugs we have, and another one that serves also as an International plug adapter. They are both very useful!
When cruising in Europe or Australia in fact many people forget that plugs won't fit American devices, and that voltage is different. So make sure you carry an International adapter to make sure you'll be able to charge all your devices!

Over-the-door shoe organizer (awesome for longer cruises)
One of the must haves for a cruise is a shoe organizer that you can hang over the bathroom door. You won't use it to store your shoes (more on this later), but to place small items. I don't know about you but I spread everything around when I'm traveling. Yet the counters in the ship bathrooms are usually tiny. With this kind of organizer I have everything at hand: shampoo, deodorant, sunscreen, aloe gel and even my sunglasses!

Shoes: a few useful cruise tips and tricks
Even if you're planning a short cruise, there are a few things you must always remember. And of course different pairs of shoes that you will need.
First of all, slip-resistant flip flops, to make sure you have enough grip. The pool area gets very wet and you don't want to slip! Anything with a smooth sole won't do, make sure to check before you pack your shoes!
If you want to pack light, you can also bring a pair of waterproof sandals that you will use both to walk around on the cruise ship and to go to the swimming pool. You'll still have to make sure you don't get them too wet, or it will be uncomfortable to have lunch into a pair of damp sandals, but at least you'll save space in your luggage!
According to your schedule, you'll in fact need also two more pair of shoes. Are you planning to attend one of the night shows on your cruise ship? Then you will definitely need a pair of elegant shoes. They will be also useful at night as some cruise lines have a strict dress code and require formal attire for specific restaurants or shows.
If you have already booked a shore excursion, you also need to pack a pair of comfortable walking shoes to explore. After all you'll probably walk a lot and you don't want to hurt your feet while you are on vacation! For some excursions you will need hiking boots. Me and Al have seen people trying to hike Mount Vesuvius with flip flops: it was painful even to just watch them!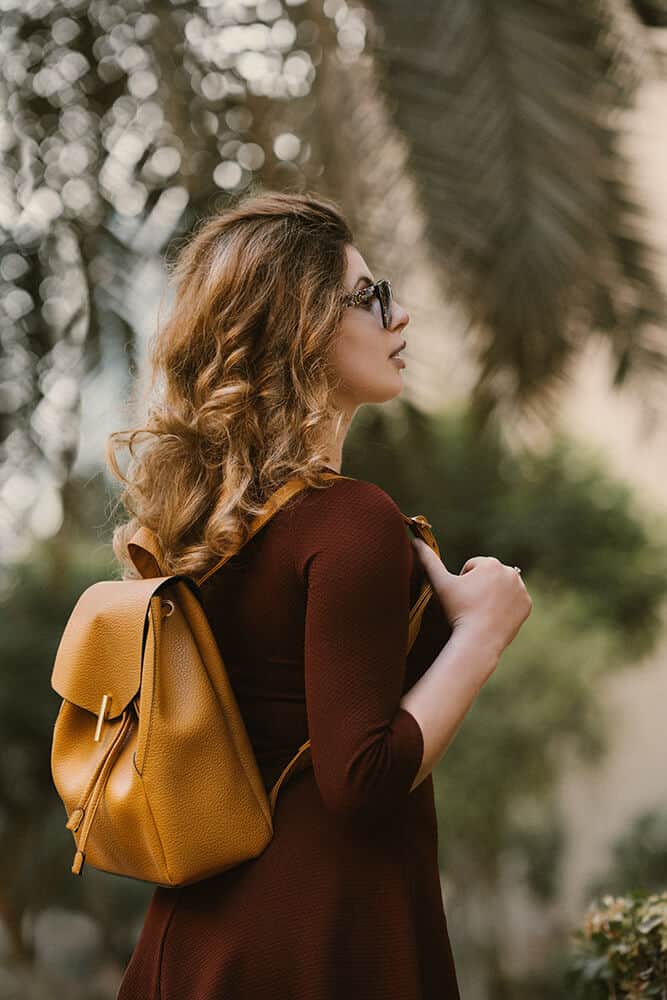 Waterproof dry bag (or pouch) – useful things you need for a cruise
Solo cruising is becoming more and more popular. Now, when you are on your own, you should never leave your valuables alone. Especially not your passport, phone or cabin key. Heck, even when you are cruising with your family it's stressful to always keep an eye on your valuables, where's the fun in that? Bringing a waterproof drybag will definitely be helpful, and if it's too big, try a waterproof pouch with a loop string. They are smaller and you can hang it at your neck so you will always have your passport and magnetic key at hand!

Lanyards – tiny but handy!
Considering that you use your room key for everything on a cruise (opening your room, playing in the casino, ordering a drink), you have to pay the outmost attention to your card. And of course you will have to keep it always on yourself. Me being me, I either carry a bag with a bit of everything in it or nothing at all. The first case means that I have to fish for my card and it takes me quite some time. The second… well, I basically don't have pockets or I forget everything (Aldo is a lifesaver in this case!).
When we were exploring Las Vegas we started using lanyards and found out it's a very useful tip also for cruises. Buy one of those with a badge holder so you won't have to punch a hole in your magnetic key!

Sticky Notes and a pen – the things you didn't think of
Bringing a small pad of sticky notes can be extremely useful, whether you're cruising solo or with your family. You don't usually have cell coverage on the ship, so you can leave a sticky note to your family members to let them know where you're going or when you're getting back. Or you can leave a note to the cabin steward should something need attention. And of course you can also use it to ask your newfound cruise friends if they want to dine with you. Hey, sticky notes can also be used to hook up or to finally get to know that one person you have been watching from afar for a few days!
Don't forget a pen of course, because not all companies provide it: these two objects won't really take much space in your bag and yet they can be super-handy!

Packing cubes and ziploc bags – keep it organized!
One of the things I found more useful and that I always suggest when people ask me for gifts to travelers are packing cubes. I never go anywhere without them anymore, be it on one of the towns of the Amalfi Coast or at the Grand Canyon National Park.
You can buy packing cubes in different sizes and you can use them for your backpack or suitcase. The best ones are the compression packing cubes as you can pack more in half the space. So you will keep your luggage organized even in the smallest stateroom.
Ziploc bags on the contrary are reusable (please always reuse plastic as much as you can to save our oceans!) and you can use them to store wet swimsuits and dirty clothes to keep them separated from the clean ones.

Passport and a copy of your passport – don't forget this!
While I'm sure you're aware of the fact that you will need a valid passport to check in and thus enjoy your cruise, it's always a good idea to bring a copy of the front page of your passport as well. You will thus be able to leave your passport locked into your cabin safe and walk around with the copy.
It is absolutely useful because you won't have to be worried of losing it or that someone might steal it from you, and yet you'll have an ID with you at all times!

Tablet and Amazon Prime Video
Internet is pretty expensive on cruise ships. But what if you want to relax in the afternoon with your favorite shows? What if you want to watch a movie before to go to bed at night? A good idea is using your tablet and Amazon Prime Video.
This trick saved us many times also when we had long flights (like for our trip to Japan) and no decent movies at hand. Who cares about on board entertainment when you have your own stuff?
Amazon Prime Video allows you to download lots of episodes and movies so you can watch them offline whenever you want. If episode binging is your thing, by all means, don't forget to bring your tablet: you can download even an entire series thanks to Amazon Prime Video!

GoPro – easy, tiny and waterproof
We used to shoot with a heavy, bulky DSLR Canon, back in the day. And ended up trying to find something easier to carry around, because when you're flying on a budget you can't always bring one whole backpack just for your camera equipment.
If you are following us on Instagram you'll have noticed that we have a new mirrorless camera we're loving: less weight means that we can also hike with our camera equipment! When he has to shoot videos Aldo uses a smaller Canon and a GoPro Hero 2018. This last one is the perfect camera for a cruise. Tiny, easy to use and waterproof (so there's no need to bring accessories and separate cases), it's the less expensive GoPro option. We even brought it with us while exploring Nara Deer Park in Japan and it was absolutely perfect!
I have friends who didn't shoot videos and only used their phone to take pictures. Since switching to this "budget" GoPro they have opened their own Youtube account and keep on sharing travel pictures. The fact is that this tiny gadget has everything you need and you can hold it in the palm of one hand. Even if you're carrying a tiny spinner you can still fit this camera in your pocket! Video and image quality are remarkably good for this price.

E-book reader – my best friend wherever I go
As you probably already know, I always have Amazon Kindle in my purse. I'm absolutely in love with this e-book reader and I have bought it also for my mom, sister and husband.
Lately I even bought a Kindle Unlimited subscription, so I can read even more: is there anything better than this?
While I prefer Amazon Kindle (if you have an Amazon Prime subscription there's the chance to read lots of books for free even if you don't get a Kindle Unlimited subscription), you can buy any e-book reader with you. The most important features should be that it's an e-ink device so you can read it also under the direct sun.
Download quite a few books at home (even a thousand if you want!) and bring the device with you to read them by the pool or under the stars on your balcony. It's lightweight and you won't have to fill your luggage with actual books! I'm also using digital Lonely Planet travel guides that I read on my Kindle!

Dramamine – bring it with you just in case
While most cruise ships offer seasickness medication for their passengers, I always bring some Dramamine with you. If the waves get rough or if you're not used to cruising take a pill to make sure that you won't ruin your vacation.
Dramamine is cheap and helps you to deal with motion sickness: in my case I get a terrible headache when I first board a ship, which lasts at least for the first night. Dramamine helps me to prevent that: I'd never go on a cruise without having my pills with me!

Swimsuits and cover up – never without them
Cruising means enjoying the amazing pools on your ship and even some beach time if you're lucky enough. Bring a couple of swimsuits so in case one is still wet you can still use the clean one to go to the pool.
A nice coverup is absolutely mandatory, as you don't want to walk indoors flaunting your body in a swimsuit (remember what I told you about the cruising dress code?). It has to be something that you can easily slip over your outfit and it should be light enough that it will get dry in a heartbeat if you wear it on a wet swimsuit.

Microfiber beach blanket and towel clips – smart choice!
Microfiber beach towels or blankets are thin and they get dry in half the time. Which is why they are a smart choice for a cruise: it won't take too much space in your luggage and you'll still be able to lay down on the lounge pool chairs (it's more hygienic if you use your own towel).
Because there's so much wind on the upper decks, your towel might fly away as soon as you stand up. Which is why you should bring some towel clips to secure it to your lounge chair. More often than not while cruising you will see people struggling even with laying their towel on a beach chair: save yourself some stress, the towel clips are lightweight and cheap!

Sunscreen and aloe gel – protect your skin!
Since the upper decks are windy, you might not realize how powerful the sun is until it's too late. So always pack plenty of sunscreen! If you are fair skinned like me, you might want to start with a higher level of protection and scale down as you get some tan.
Another thing you should never forget to pack is a tube of aloe gel. I always apply it after I've been under the sun to avoid looking like a lobster! Also it will be useful in case you get burned anyway.
Remember that the sun is much stronger if you're going to cruise the Caribbean and you aren't used to it!

Wide-brimmed hat – don't use it only for the 'gram
While wide-brimmed hats are particularly popular on Instagram, you should always cover your head, even if there's no one to take a picture of you! The sun is strong, also in the Mediterranean, so you should protect your face, shoulders and neck from getting sunburned. There are cheap but very nice ones that won't break the bank and that you can wear also with the cutest outfits.

Sunglasses – a must have at all times
You're probably going anywhere without a cellphone charger, right? Well, the same should go for a pair of sunglasses on a cruise. I understand it's easy to forget them or to lose them, so if you buy a decently priced pair you could bring extra shades just for your trip. Keep them always in your luggage, in case you break or lose the main ones!

Light jacket or hoodie – even for a Caribbean cruise!
Since the ship is moving at all times, the upper decks can be windy. At night it can get pretty chilly, even if you're enjoying a tropical cruise.
Because some cruises offer nice shows or cocktails at the end of the day while you watch the sunset on the upper decks, bringing a light jacket or a hoodie is always a good idea. Also I don't know about you but too much air-conditioned kills me so after a while I feel the need to cover myself as I don't want to catch a cold!

Small bottle of sanitizer – always in your bag
I can tell you from experience that most of the bigger cruise ships will have staff in front of the main restaurants offering hand sanitizer to their guests. Because of course there's always the gross someone who doesn't wash their hands before to touch the food.
Yet bringing a bottle of pocket sanitizer won't take too much space in your luggage and will allow you some peace of mind. You will be able to sanitize your hands after lunch or dinner, and even after touching handrails, if you feel like it!

Mosquito repellent – great if you are planning to explore
Zika virus is spreading far and wide, and you should protect yourself. I am fair skinned and I can tell you that if there's even just one mosquito in a huge ballroom, it'll find me. So I always make sure to bring a bottle of bug repellent with me.
You won't need it while the ship is sailing, but if you want to explore you should always apply it before you disembark.

Refillable bottle – who needs plastic anyway?
It's been a few years since me and Al have started to use refillable bottles to reduce the use of plastic. I think they can fit in the cruise essentials category because you can bring them with you also if you're planning to explore a port of call or if you're going to hike. Instead of having to look around for a restaurant, you will just fill your bottle on the shop and drink fresh water wherever you are.
Our bottles can keep our water cold for about 18 hours (and they really work even in Naples where summers are scorching hot) or hot beverages for about 8-10 hours. It's useful also if you're cruising with younger children because you can save the hot water for later use instead than having to go looking for it in the middle of the night.

Cash money – pair it to your credit card
Even if you're always using your credit card, you should bring some cash money on a cruise that you will need throughout the vacation. Cash is great if you want to tip or pay for meals and souvenirs when you disembark. We find it safer to use cash to avoid credit card frauds at touristic ports: they happen more often than you might think!
Cash money is great also if you're planning to explore on your own, instead of booking an expensive excursion. In case you'll need a taxi in fact you will have to pay cash!

TSA-Compliant Luggage Locks – for your peace of mind
When you leave your heavy luggage at the check-in area, it's always better to keep it locked with a TSA-Compliant luggage lock. Of course if someone wants to steal your stuff they'll do it anyway, but it's better to make it tougher to get in: more often than not they don't have enough time to break a lock as they don't want to draw attention to themselves!
For your peace of mind buy a lock on Amazon, they are cheap! Also make sure your valuables are always in your backpack or personal purse – the one that is with you at all times.
Did I forget something in my list of cruise essentials? Let me know in the comments if you have a few more tips that you want to share with other cruise-lovers!
You might also like:
The 10 best beaches in St. Thomas (USVI)
What to Pack for Hawaii
Pin it for later!
This post is also available in:

Italiano