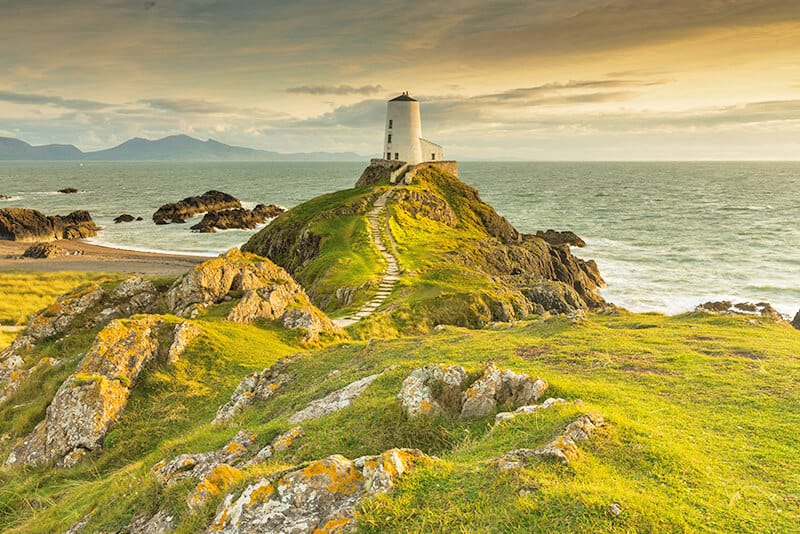 Buying souvenirs from Ireland doesn't have to be stressful at all! This useful guide is practical and easy-to-use. Note down a few info on who you want to buy Ireland souvenirs for, and let us do all the work for you! We selected a few macro categories to group together gifts from Ireland that are perfect for friends, family and… for yourself. Check them out to have a better idea of what to buy in Ireland, and what are the Irish things you should be looking for!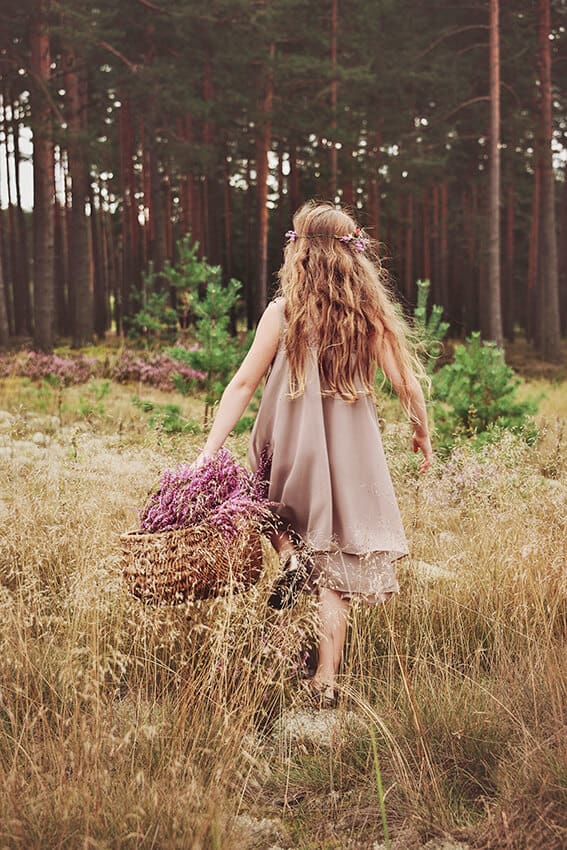 What to buy in Ireland for the home
Among the popular Irish items people love to look for when visiting Ireland, the Avoca throws probably sum up all the culture and tradition you should look for while shopping.
The original mill is located in Avoca and has been working there since 1723. What once was a small local business has since then become a huge international brand. They sell wonderful scarves, wraps, socks and knitwear in vibrant colors that celebrate the Irish countryside.
Throws and blankets are a particularly loved souvenirs from Ireland: if you visit the head office in Kilmacanogue they often have lots of stuff on sale. Nowadays you can find Avoca products all over Ireland and also online but prices are higher.
Irish linen is also very much loved and slightly less expensive. If you're shopping in Ireland, make sure to look for tablecloths, handkerchiefs and lace, but check that they're made in Ireland!
While shopping for souvenirs from Ireland, we found lots of interesting stuff at Blarney Woolen Mills. The store is located in Blarney, super close to the famous castle and not too far away from Cork.
Usually they have a section of items on sale: always check that one first!
You might also like:
The best pubs in Cork to have a good pint
20 places in Ireland off the beaten path
If you've been reading this blog for a while, by now you'll know I'm (not-so) slightly obsessed with my mugs collection. Guess what? Mugs and pottery are among my favorite Ireland souvenirs!
As usual, you will find quite a nice collection of Irish mugs at Starbucks. I found them a bit more expensive than the usual Starbucks mugs I've been buying all over Europe, but if you have a themed collection, they'll do the trick.
My suggestion is to also look for hand painted mugs.
Irish pottery and ceramics are famous all over the world.
You might know it as Belleek pottery, glazed porcelain made in Ireland that has been used by Queen Victoria, the Prince of Wales, as well as by many dignitaries from all over the world.
While you shouldn't expect Belleek to be cheap, I'm also thinking that buying Irish China means you should have it shipped at home. Some stores offer to wrap every item carefully and ship the parcel for you. Others will wrap it and hand it over.
Buy it if you have some space left in your carry-on: don't absolutely put Belleek in your checked baggage because no matter what, it'll be destroyed!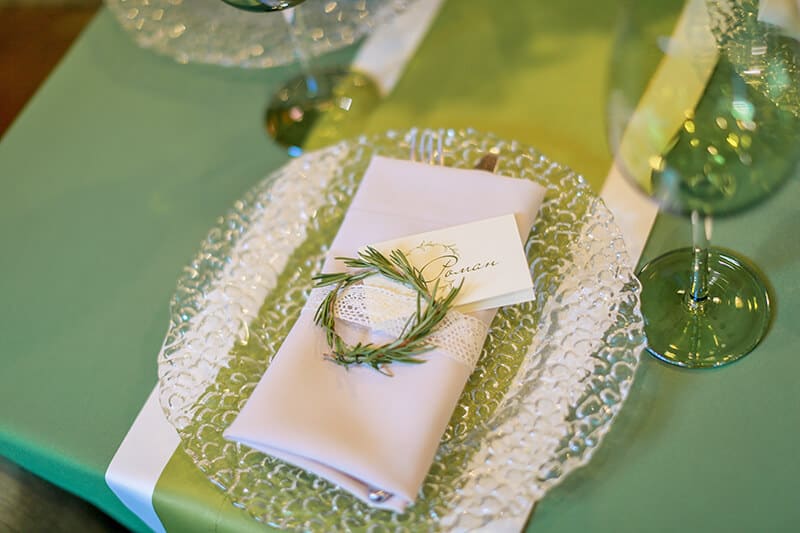 Planning a road trip?
Click to download our FREE printable
ROAD TRIP CHECKLIST!
Silver housewares are also great souvenirs from Ireland. One of the oldest and most popular factories is Newbridge Silverware. They sell items like silver plated photo frames, trays, cutlery and stainless steel kitchenware at their Visitor Center.
This showroom houses all the Newbridge Silverware products and offers the chance to attend a factory tour. Tickets will cost you 12€ (children under 12 can visit for free) and tours are available from Monday to Sunday (11:30 am, 2 pm and 3 pm).
The Newbridge Silverware factory is located in Kildare.
Dublin paintings and prints are good souvenirs from Ireland that you can hang on your walls. A lovely memento of your Europe trip: you can also use it to decorate a travel-themed room!
There are a number shops in Dublin, Cork and in many other big cities in Ireland that sell vintage-looking posters. Yet if you can fit it safely in your luggage, I suggest you also have a look at the beautiful paintings sold by local artists. It would be one of the sustainable gifts from Ireland you can buy for someone else or for your own house.
Aldo loves to buy license plates wherever we go, so he can hang them on the wall when we get back home.
We've been to Ireland quite a few times already but he wasn't able to find actual license plates, so instead he bought a hand painted wooden sign with a super cute leprechaun on it.
Wooden signs are quite popular and one of the creative Irish gifts you can buy for your own house. Some artists, especially in the smaller villages, can customize your sign by writing a special quote or your name on it!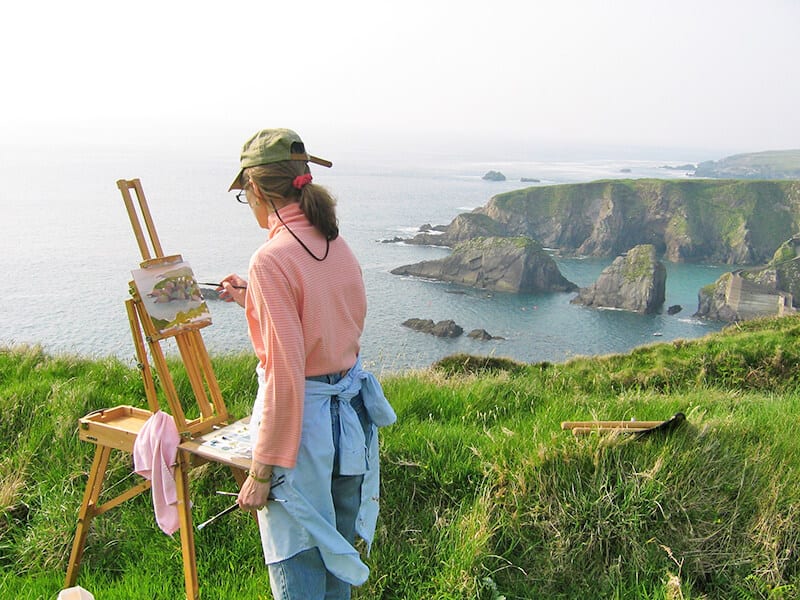 Gifts from Ireland – Clothing and accessories
All the fashionistas out there will love this chapter. I'm going to list the top things to buy in Ireland that you should look for on your next trip! We'll go from the traditional Irish clothing to the modern stuff you can buy for just a few Euros.
Let me start by discussing the super popular Irish Aran wool knits.
The Aran islands, off the West coast of Ireland, are a bit like Isle of Skye in Scotland, and they can be added to a Connemara road trip if you do have a few more days to spare.
The traditional villages live off tourism and still preserve the old techniquest to make hand-knitted sweaters, shawls, hats and a special kind of jumper. If you don't have the Aran jumper on your list of souvenirs from Ireland, by all means, make sure you add it!
We're talking of a particular kind of cardigan that was traditionally white in colour and with cable patterns on the body and sleeves. Nowadays you can find Aran jumpers and cardigans also in different colors, but people still appreciate the white ones, because they're made from an undyed cream-colored kind of sheep's wool.
The Irish Aran wool knits can be expensive but they're definitely worth their price!
You might also like:
Drive the Connemara loop in Ireland!
Visit Scotland: how to plan the perfect trip
If you're going to do some shopping in Ireland, you're bound to see a lot of Irish leather products.
Leather goods production in Ireland has in fact a long tradition: it's not "touristy", it's an art that they have refined for the longest time.
Usually the Irish leather goods are expensive souvenirs. There's no way that you can find "cheap" leather products. If you do, either you're very lucky, or you're being scammed!
The fact is that in Ireland (it's the same in Florence if you've ever been there) they use only the best leather: this is not just a souvenir but an object that will stay for you for the longest time.
The least expensive leather products that we found in Ireland were tiny metal frame purses. They came for about 10€. Usually the farther away you go from the touristy areas, the less leather products will cost you.
My favorite Ireland souvenirs, when it comes to leather goods, are bags, purses and wallets. Yet I've also seen gloves, satchels, messenger bags and lovely coin purses.
On my first trip to Ireland I bought a pair of beautiful marble earrings that I still have to this day… over 15 years later. I absolutely love them.
Connemara marble is Ireland's most ancient gemstone. This is one of the rarest forms of marble in the world: some deposits date back to 600 million years! It's widely used to make awesome jewelry that is sold basically everywhere in Ireland.
When we roadtripped the Irish East coast, we found quite a lot of workshops that sold beautiful jewellery from local artists. My earrings for example were made by two awesome Irish girls who funded their trips by designing and selling earrings, necklaces and rings. Girl power!
Those who are in love with jewellery could also buy a Celtic stone necklace: the designs usually include Celtic knots and shamrocks.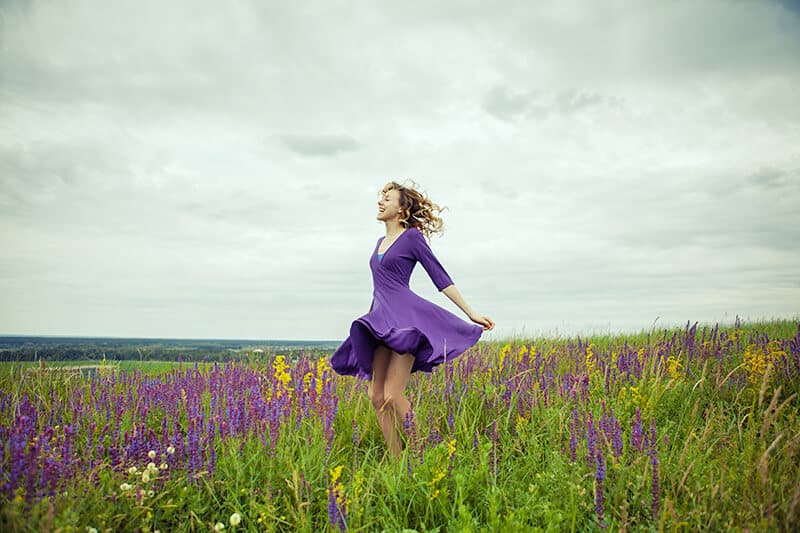 Irish crystal is pretty popular, but it's also important to know that most of the Waterford crystal is now produced outside of Ireland (Slovenia, Hungary, Czech Republic, etc.).
This doesn't change the fact that crystal jewellery is one of the best things to buy in Ireland. Yet I think it's important to know that they are able to keep the prices accessible now only by outsourcing to other Countries.
Wherever you go in Ireland, you'll find lots and lots of necklaces, rings and earrings. While you can choose among several kinds of crystals, stones and even marble, there's one thing you should always check: is it really silver?
I'm allergic to nickel and it's pretty common: I'm sure you don't want to spend your holidays scratching that awful rash, right? Even if you're not too sure about a possible allergy, always buy nickel free or silver jewellery. Just in case!
At the beginning of this chapter I mentioned modern Irish clothing you can buy as a souvenir. Well, a lot of people love to buy official football and rugby shirts! Together with tons of beer hoodies and baseball hats, they are the kind of Irish souvenirs that can be affordable, easy to carry and also useful.
On one of our trips, Aldo bought a very nice hoodie in Ireland. It wasn't only souvenir: the temperatures were so low that he needed heavier clothes!
The hoodie he bought in Ireland is still the softest, thickest one he owns! Who said you can't wear your own souvenirs?
Best souvenirs from Ireland for the foodies
The foodies visiting Ireland will feel super bad in knowing they won't be able to bring back a pint or two of Irish beef and Guinness stew. I know the feeling, believe me!
The best way to try and replicate the Irish flavours at home is to buy a gift for yourself: buy an Irish cookbook! It's among the very best souvenirs from Ireland, especially if you find one that includes the traditional recipes. Not many people know, but you can even cook the original Irish soda bread on your own (it wouldn't survive a long flight, and it can't be imported in many Countries).
What's better than a themed dinner with your friends or family to talk about your trip to Ireland?
As usual, before to get excited about the following Irish souvenir ideas, make sure you check with customs if you can bring them back! If the answer is yes, then keep reading, I have a few tips for you!
When a friend of mine moved to Ireland, he kept on raving about Irish cheese. Cheddar, in particular. He couldn't believe there were so many different kinds of Cheddar cheese, because it's not something we're used to, in Italy.
Irish cheddar cheese is absolutely a great souvenir from Ireland, but it's not the only cheese you should try and bring back home. Did you know that Cashel Blue is Irish? The first farmhouse was opened in Tipperary!
Another fresh delicacy you will probably eat a lot in Ireland is salmon. While you can't bring back home some Irish roasted salmon (whenever we discuss salmon, Aldo mourns the "delicious salmon I ate in Ireland", it's that memorable!), you can, and should, buy some smoked salmon.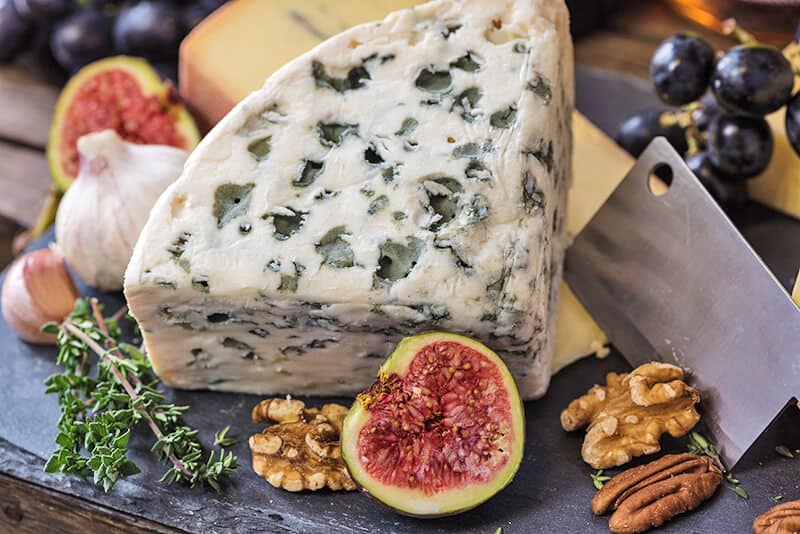 But while these are very interesting ideas for yummy souvenirs from Ireland, how can you reduce all the hassle?
Well, while buying them at the closest supermarket might be cheaper, the best option is to buy all the fresh stuff you want at the airport. That way you'll be able to keep everything in a separate bag, and you can bring it on the plane as some sort of "extra". Besides, it'll be fresh so it will survive longer!
The ones with a sweet tooth – and that includes me – will find it very difficult not to fill their carry-on with fudge and chocolate bars.
Candy and chocolate are perfect Irish souvenirs because they won't bother you if you put them in your checked luggage, everyone will like them, and they're not liquid so you can also enjoy them as a snack on your flight home.
You can buy the best Irish chocolate at Wilde Irish Chocolates in Tuamgraney, County Clare. Here they will even let you make your own chocolate bar: it's the perfect customized souvenir from Ireland you could ever think of!
At Wilde Irish Chocolates you can also take a factory tour to see how chocolate bars are made. It's super interesting… and it'll make you hungry. I warned you!
Handmade chocolates are also the best souvenirs from Dublin for kids of all ages (yes, I'm including myself). Make sure you go to Chez Emily, an Irish Belgian chocolatier. They have the very best chocolates, with no additives and chemical stuff. If you're lucky you can also find a few seasonal treats, and even… chocolate letters!
We found small treats at less than 3€ so the Chez Emily chocolate also fits in the cheap Irish souvenir category.
Last but not least, while in the USA we always make sure to buy lots of good stuff at Whole Foods. In Ireland they have The Happy Pear, an organic food company owned by two travelling twins who have decided they wanted to turn the world into a healthier place.
The Happy Pear has 4 cafes, a farm, a roastery and an online store where you can buy lots of delicious stuff that will make you happy without hurting your body.
They're popular for their seasonal hampers: whenever they start selling Christmas hampers, their shops (and even the online store) usually finish the first batch in a matter of days.
Me and Aldo never leave Ireland without buying a box of Salted caramel bites (sadly, salted caramel isn't commonly used in Italy), and one of Tiffin bites, with dried fruit, nuts, seeds and cacao butter. They're both high in fibre and vegan friendly!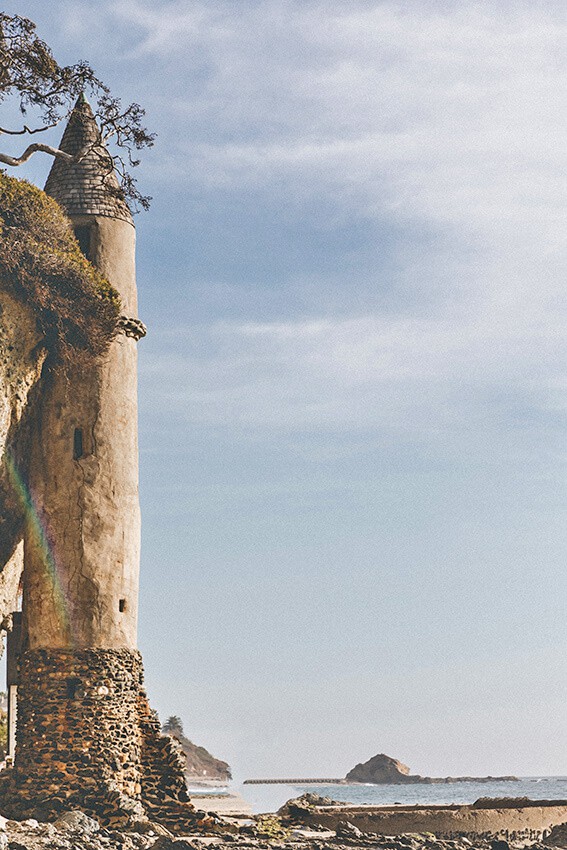 Celtic gifts for every pocket
Ireland is famous for the traditional Irish music and celtic ballads. Because my mum is a huge fan of Celtic music, I always make sure to bring her the perfect souvenirs from Ireland: lots and lots of Irish music cds!
Modern Irish music includes names as U2, Sinead O'Connor, The Cranberries and so on. If you're looking for modern Celtic ballads and songs, my mom suggests buying anything by The Chieftains ("The Foggy Dew" by The Chieftains and Sinead O'Connor in this cd is my favorite)!
As you've probably already read in a previous chapter, among the best celtic gifts you can buy for someone there are the necklaces with Irish knots and crystals (or stones).
Yet on our very first trip to Ireland I saw something at the Cliffs of Moher souvenir shop: a Claddagh Ring. Back then, I had no idea what it was but I bought it and to this day, whenever I wear it, my heart feels close to the mighty Irish cliffs.
The Claddagh ring is a traditional Irish ring which represents love, loyalty and friendship. There are two hands (friendship) holding a heart (love) with a crown on it (loyalty).
You are supposed to wear the Claddagh ring in two different ways according to your status. If you're single, you should wear the ring on the right hand, with the heart facing outward from your body.
If you're in a relationship, you should wear it on the right hand, with the heart facing inwards.
You might also like:
Fairytale castle hotels in Ireland for every pocket
If you are roadtripping Ireland and heading towards Cork, make sure you stop at Kinsale. Once there, check out The Wild Goose Studio, which sells amazing Irish things and is specialized in handmade heritage Irish crafts.
The Wild Goose Studio was founded in 1970 by a group of Irish artists. They created a unique range of artefacts that reflect the Celtic history and the Irish traditions.
Prices aren't as high as you might think: Celtic crosses start at 25€ and come with a very nice gift box.
Lately the Wild Goose Studio has started selling its products to other shops, so you might find some of their crafts in the biggest cities like Dublin, Kilkenny and Shannon. Keep your eyes open while shopping in Ireland, especially if you're looking for unique Irish keepsakes!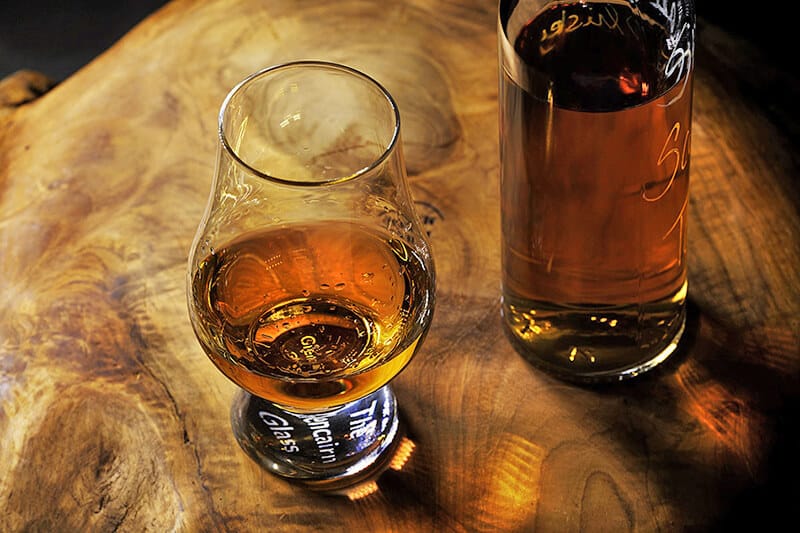 Top things to buy in Ireland for the Epicureans
Those of you who enjoy fine food and drinks will have a great time in Ireland. There are some cool souvenirs that you should consider if money aren't an issue and if you have some space left in your suitcase.
First things first: Ireland is just as famous as Scotland for "whiskey". The difference is that Scottish whisky has a stronger aroma, while Irish whiskey is smooth and neutral, easier to use also in many drinks (albeit Aldo prefers to drink it dry).
Whiskey is yet another one of the souvenirs from Ireland that you can, and should, buy at the airport. The duty free shops usually have good deals and sometimes they'll let you taste the liquor to decide which one you want to buy.
To get a bottle of whiskey you'll need your boarding pass at hand as it will have to be scanned: usually liquors bought at the duty free shop are delivered (sealed) at the gate, so they don't follow the usual rules about liquids.
The best Irish whiskey brands you should consider, according to Aldo, are Jameson Blender's Dog, Tullamore, Bushmills and Glendalough.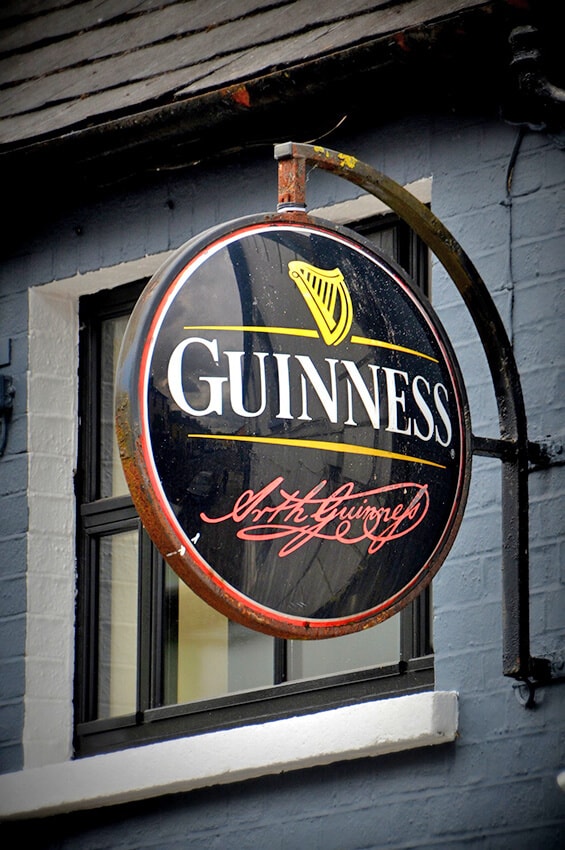 Ireland of course means… Guinness beer. Many people like to buy a can of Guinness beer as souvenir, but I must warn you: it won't be the same. Heck, even drinking a pint of Guinness in Italy is not the same thing! Guinness tastes much better in Ireland, that's a fact. It's creamy, delicious and the top looks almost whipped. To attempt to replicate the creaminess in a canned products, Guinness has patented a special floating "widget". When you open the can, the pressure change causes the widget to release nitrogen into the beer to replicate the creamy head you've seen on your pint in Ireland.
It's one of those Irish souvenirs you can buy only if you are aware of what you're bringing home! Also make sure to wrap it extra well before to put it inside your checked baggage!
Among the expensive gifts from Ireland for those who appreciate a more "cultural" souvenir, there are books.
If you're planning to visit Dublin, you might stop at Ulysses Bookshop to buy a rare rare book. This bookstore is part of the Antiquarian Booksellers Association and sells a selection of rare editions by James Joyce, Oscar Wilde, Samuel Beckett and many more.
At the Trinity Gift shop you might be lucky enough to buy a reproduction of "The Book of Kells". The oldest book in the world is an illuminated manuscript Gospel book in Latin, on display at Trinity College Library, in Dublin.
The Trinity Gift shop also sells an interesting "Trinity 1592 Collection" of exclusively designed gifts inspired by the culture and heritage of Trinity College Dublin.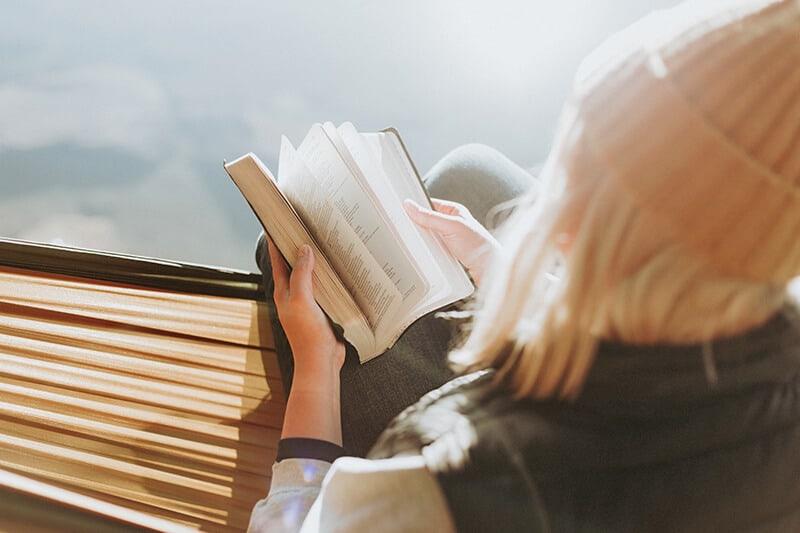 Cheap Irish souvenirs for budget travellers
Are you visiting Ireland on a budget? Keep reading: there are quite a few cute things you can buy for just a few Euros, so you won't break the bank!
Usually one of the things I do when I'm abroad is to find a nice postcard, for just a few cents. I then buy a stamp and write a memory, or a quote, or a few words to remind my future self of this trip. Then I send the postcard to myself.
It's a great way to fight against the post-travel splump, and to start a new travel collection.
I pin my postcards on a cork board I found on Amazon, next to my world scratch map: it's a great motivator to keep travelling and of course to keep on dreaming!
Fridge magnets are also cheap souvenirs from Ireland that you'll find everywhere you go and that you can fit in every pocket, so it won't be too much of a hassle to bring them home.
Many shops in Dublin also sell cheap Guinness souvenirs. You'll find t-shirts, scarves, keychains and much more. Of course the smaller items are also less expensive.
There's a high number of pencils with erasers and pens that you can buy in souvenir stores in Ireland for just a few cents, up to 2€ maximum. Not only they're perfect for any stationery enthusiast, but you'll be able to buy quite a lot without breaking the bank. So if you're thinking of buying small Irish gifts for all of your friends at home, look for pencils or pens!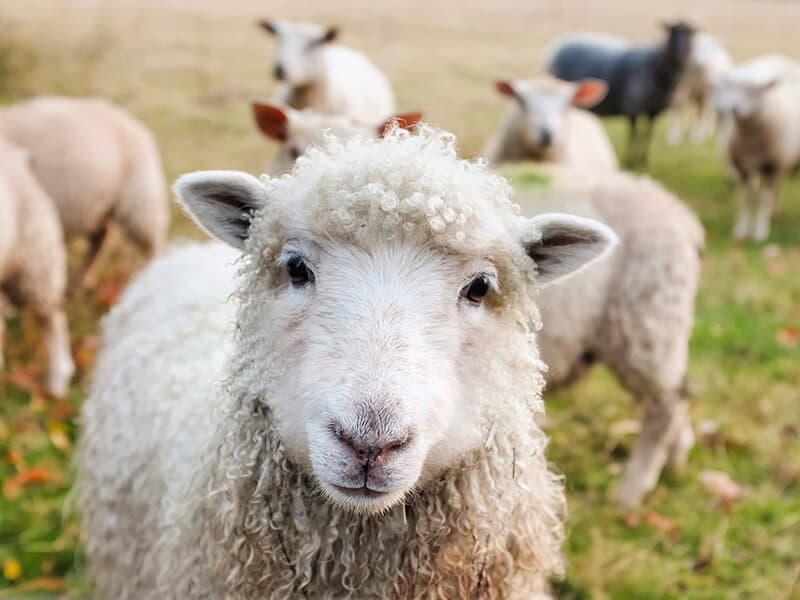 Something that kids love (and parent's not so much) are tin whistles, also known as penny whistles. This musical instrument is closely associated with Celtic music and it's a type of fipple flute. It's a very common souvenir from Ireland: almost any souvenir shop in Dublin sells them!
They're good souvenirs for kids, but don't be too surprised if their parents will stop talking to you afterwards!
In case you don't want to lose your friends, you can still buy something for them that is cheap and fun. How about a few bags of "Leprechaun poo"? They're fun Irish gift ideas: of course it's not poo but jelly beans!
Find the leprechaun poo in any supermarket or souvenir shop in Ireland: we even saw them at the airport!
Among the cheap things to buy in Ireland you should add an Irish coat of arms. Those with Irish ancestry can also buy a Coat of Arms linked to their Irish heritage: there are 130 popular Irish surnames in Ireland, and each one has a specific Coat of Arms.
According to how much you want to spend, you can have your Coat of Arms on paper, on a plaque or even on a patch.
If you've read "Ulysses" by James Joyce, you probably know about Sweny, a chemist store located within 100 yards of the birthplace of Oscar Wilde.
It's wildly popular for its lemon soap, because Leopold Bloom in "Ulysses" picks up a bar while waiting for a prescription.
A bar of lemon soap will only cost you 5€: the fun thing is that once you get at Sweny's, there will be volunteers who can tell you all about "Ulysses". Some will even sing Gaelic songs for you!
What are the cheaper souvenirs from Ireland, for those who really can't spare much? Well, how about beer coasters? They will be served with your beer in every pub. Ask the server if you can take them and… yay: free Irish souvenirs!
You might also like:
The very best souvenirs from Italy (tips from a local)
What to buy in London – a complete guide
25 incredible souvenirs from Japan
30 Florida souvenirs for every pocket
Souvenirs from Ireland – 40 smart ideas
Scotland souvenirs and gifts you should buy
Pin it for later!
This post is also available in:

Italiano