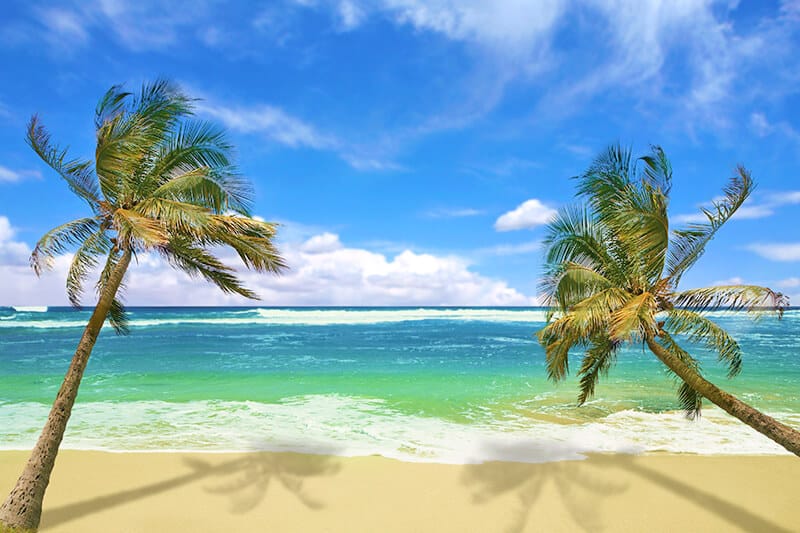 There are few places in the world as breathtakingly beautiful as the islands of Hawaii. This useful guide will show you the top Hawaii souvenirs you should be looking for, where to buy them, how to bring them back home and why each one of them could be a great gift. 'Cause when you take a trip to paradise, the least you can do is bring back a memento!
According to Destination Analysts, Hawaii top a list of most desirable destinations in the USA with 30% of Americans saying they'd like to visit. Known for its tropical coastlines, indulgent cuisines and relaxed approach to life, this State is the perfect place to slow the pace and reconnect with oneself.
Once you've climbed its volcanoes, strolled its sunkissed beaches and marveled at its abundant wildlife, Hawaii still has more to offer. There are many superb souvenirs and keepsakes available, from classic Aloha printed shirts to less well-known products like Hawaiian jams and butters, organic soaps and regional wines.
Let's check them out!
Planning a road trip?
Click to download our FREE printable
ROAD TRIP CHECKLIST!
Lei Garlands
Lei garlands are the most recognisable souvenirs from Hawaii. It is still common for tourists visiting the islands to receive a complimentary flower garland during or after travel.
I don't think I'll ever forget the moment when, upon arrival to Honolulu Airport for our Hawaii honeymoon, we were gifted two gorgeous lei garlands. The scent was divine and it lasted for days!
Many visitors who receive free garlands at the airport often buy more for family and friends back home. We had to move forwards to another chunk of our USA trip, so we couldn't. In case you don't have a super long flight ahead, lei garlands could be one of the great Hawaii souvenirs you can gift to family members or friends.

Lei are in fact a symbol of Hawaii and its colorful, biodiverse landscapes. The word 'lei' simply means flower garland: they come in many varieties. Tuberose, carnations, orchids, pikake and plumerias are all commonly used.
In some areas, holidaymakers can buy plain and unscented lei garlands for those with flower sensitivities. There are also specially designed 'open weave' lei for bringing luck to pregnant women.
Where
You can purchase lei garlands almost anywhere in Hawaii. They're probably the easiest souvenirs to find. One of our favorite places to shop is the lei stall just outside Honolulu International airport. It's open 24/7 and offers a wide variety of garlands, from pretty but basic designs to extravagant floral gifts.
If you are visiting Hawaii on a budget, check out the big supermarkets like Walmart. Many sell lei garlands (stored in special fridges) at low prices.
Cost
It depends on what type of lei you buy. Hawaiian flower garlands can cost as little as $5 or as much as $40. The cheaper the garland, the quicker it will fall apart.
If you want yours to last the trip back home, buy it shortly before you leave and consider paying a little more. Also, don't forget to tell the vendor where you're traveling home to! Some Hawaiian flowers cannot be legally transported across the border.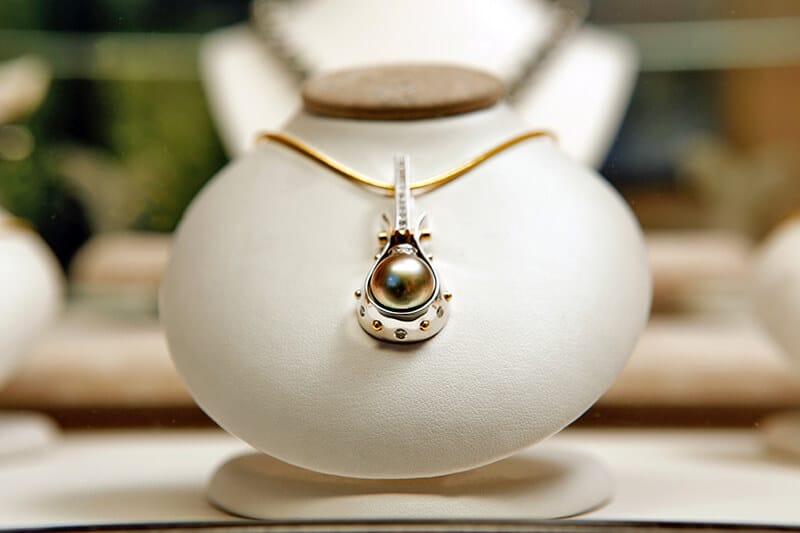 Black Pearls
From the inexpensive to the extravagant now – we decided to write about all the best souvenirs from Hawaii after all – let's discuss Hawaii's black pearls.
These magnificent gems are a great choice for travellers with romance on their minds. Whether planning to pop the big question on Kauna'oa beach or looking for a Valentine's Day gift, black pearls really make a statement.
Hawaiian black pearls come in a broad variety of shapes and sizes. Though always dark in color, they're not always black. They can be dark turquoise, dark olive colored, even chocolate brown. Some pearls are not even uniform: they contain hints of different colors.
You can buy Hawaiian black pearls in a variety of styles, but most often as part of gold and silver jewelry.
Where
Like lei garlands, black pearls are easy to find in Hawaii. If you're shopping for jewelry though, make sure to use reputable vendors with clear return policies.
One of the oldest jewelry stores in Honolulu is also one of the most respected. Maui Divers Jewelry opened in 1958. Today, it's the world's largest manufacturer of coral jewelry. You can find its biggest store on Liona Street, Honolulu. There are more locations in Waikiki.
Cost
It depends on how much you're willing to spend. Generally, the lowest priced black pearls retail at $100. At the higher end, you're looking at $11,000 or possibly more. Fortunately, there's a lot of different prices in between.
When shopping, don't be shy and ask all the questions you have. You're going to buy a particularly exclusive souvenir: learn everything about the uniqueness of the pearl itself!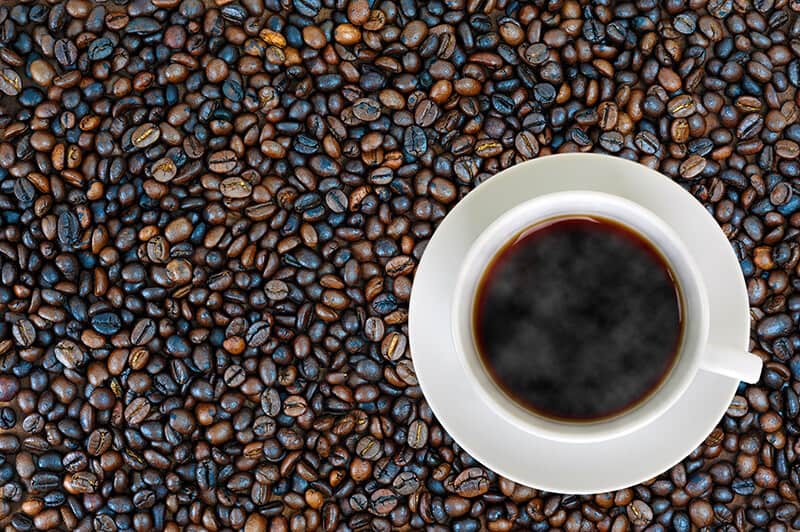 Kona Coffee
Kona is a variety of coffee grown on the slopes of Hualalai and Mauna Loa in Big Island, Hawaii. Only coffee cultivated in specific locations can be called kona so it's a rare and celebrated product.
Kona is also one of the most expensive coffees on the planet. Visitors don't get a lot for their money, but they do get an experience that can't be bought anywhere else.
Cheaper products with artificial flavorings and other additives can be bought from some stores. They're a good way to experience this award-winning coffee while on a tight budget. Coffee purists, however, will probably want to shop for gourmet kona with the smoothest, creamiest qualities.
For many coffee connoisseurs, kona tops the wish list. As you might know already, we live in a city where coffee is a way of life. Espresso in Naples is art so we absolutely had to try Kona, one of the most exclusive coffees in the world!
Kona Coffee is creamy, balanced and smooth. The cup we were served was bigger than a regular espresso but not as large as an Americano. Me and Aldo also tasted a hint of chocolate – subtle, but it was definitely there!
Where
You'll find kona coffee in a wide variety of stores and locations, from tourist gift shops to warehouse outlets. It is widely available throughout Big Island but, if you don't want to leave the mainland, visit an ABC store in Waikiki, Honolulu. These stores offer everything from budget-priced kona to the purest kona coffee. Try out the location on Kalakaua Avenue on your next visit.
Cost
Budget kona coffee can be bought for $6 per pound, but make sure to be an informed consumer. At this price, you're paying for kona beans blended with other types of coffee. There's nothing stopping these products from tasting fantastic. They just don't contain pure kona coffee. Expect to pay up to $35 per pound for the pure stuff.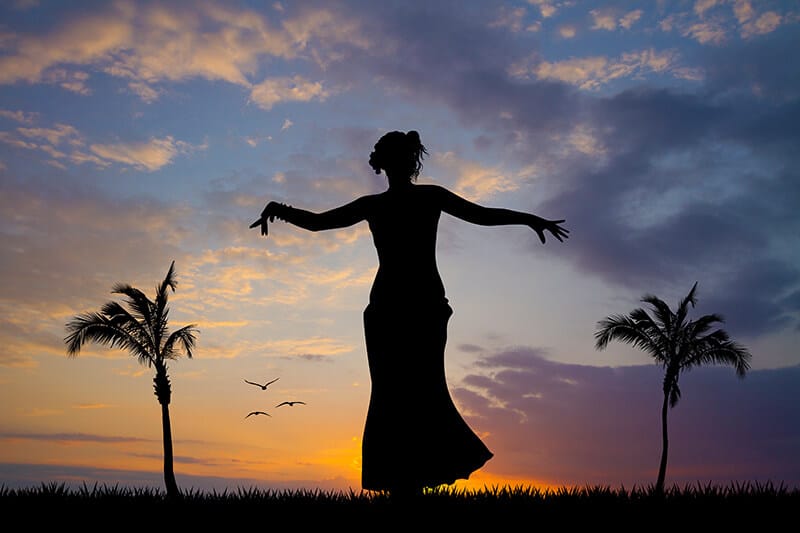 Hawaii Music CDs
Tourists with a penchant for creative keepsakes might consider visiting a Hawaiian music store. Even if you're not looking for a gift to take back home, it's a worthwhile experience.
Hawaiian music is often misunderstood. It's almost always thought of as ukulele tunes and traditional luau music, the same kind you'd listen to while on a nice evening in Waikiki Beach. But there's a lot more to it.
Music in Hawaii encompasses a huge variety of styles, from the very traditional to the thoroughly modern.
Go back in time and listen to ancient kahiko chants. Or enjoy the distinctive style of slack key guitar invented in Hawaii during the late nineteenth century. Today's Hawaiian music is eclectic, romantic, funky and Grammy award winning to boot.
Where
The best way to source authentic Hawaiian music that delivers sincere and exciting perspectives on life here is to visit the islands. Hilo Hattie, for example, is considered an institution in Oahu and the neighboring islands. The company started out as a vendor of Aloha shirts (keep reading for more info) but today sells a wide variety of CDs and other music related products. You can find a large Hilo Hattie store on Moana Boulevard, Honolulu (Oahu).
Cost
Expect to pay $15 to $20 for a typical CD as you would in other parts of the USA. When holidaying in Honolulu, look out for Hilo Hattie coupons in tourist magazines: it'll help you to buy some unique Hawaii souvenirs while saving lots of money!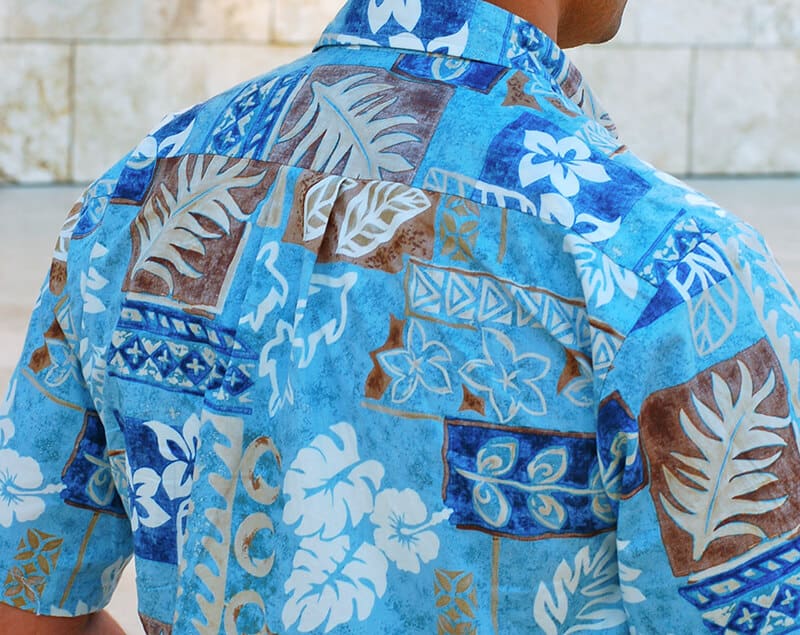 Aloha Shirts
No article about Hawaiian souvenirs is complete without a mention of aloha shirts. Once considered tacky and cliched (thanks Magnum P.I.), they've undergone quite a comeback in recent years.
While the gaudier styles with clashing colors and two-tone lapels continue to be a treasured tourist staple, there's also a new breed of kitsch, retro shirts available.
Whether you're shopping for Aloha shirts to celebrate your holiday or because you're a true fan of the style, they're not difficult to find.
The distinctive Hawaiian style prints are not restricted to collared shirts. Aloha wear encompasses dresses, hats, shoes, belts and babywear among other items.
Where
Let's return to our friend Hilo Hattie in Honolulu. The retailer is one of the best mainland vendors of high-quality Aloha shirts. Its flagship store on Moana Boulevard is part clothing emporium and part CD and media center. Expect both loud, touristy Aloha shirts and more subtle, contemporary designs.
Cost
As with all of these souvenirs, how much you spend depends on how much you're happy to pay. Generally, high-quality Aloha style shirts range from $50 to $150.
A good idea to buy them on a budget, as for many Hawaiian souvenirs, is to look out for vouchers in Honolulu's tourist magazines.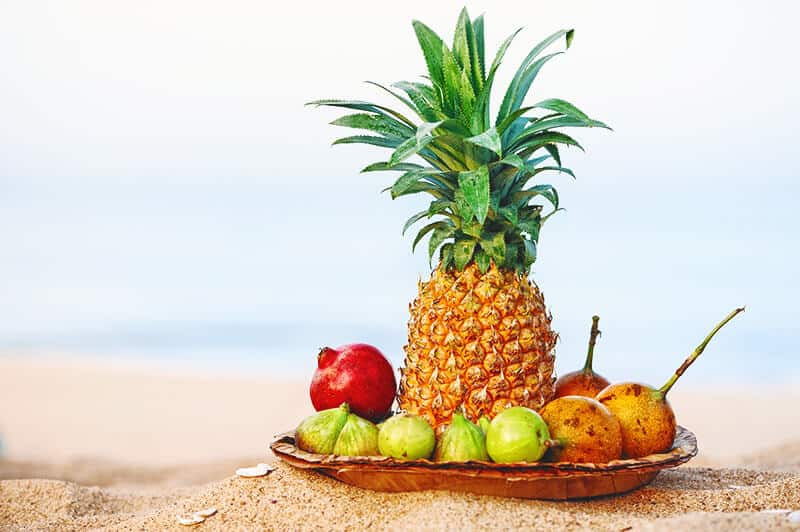 Tropical Jams and Jellies
Being a place of tropical islands and exotic fruits, Hawaii benefits from a steady seasonal supply of exquisite fresh produce. The State is abundant in mangoes, papayas, oranges, pineapples, bananas and lots more. To ensure they make the most of all this produce, Hawaiians pack fresh fruit into organic jams and butters.
Hawaiian fruit jams are popular made in Hawaii gifts because they taste incredible, rarely contain artificial colors or additives and are naturally low in fat. They're also an inexpensive way to take a piece of Hawaii home after a holiday.
Many of the fruity jams and butters sold in independent tourist stores are made in home kitchens.
Where
Hawaiian style fruit jams are very easy to find. They can be bought from ABC stores and Walmart when on the mainland. However, for an authentic slice of Hawaiian life, skip the hypermarkets and visit the Kapiolani Community Farmer's Market on Diamond Head Road, Honolulu. Here you'll find Honomu Jams and Jellies, one of the finest purveyors of fruit preserves and butters.
Cost
Hawaiian jams are inexpensive even when bought from independent vendors and food markets. The average price of a single pot or jar is $7 to $10.
Honomu sells everything, from straightforward strawberry jam to more tropical versions such as pineapple, papaya and mango.
If you decide that jams are the best souvenirs from Hawaii and want to buy some, remember that you must pack it in your checked luggage. To make sure the jars won't break, wrap them into a towel or in your clothes.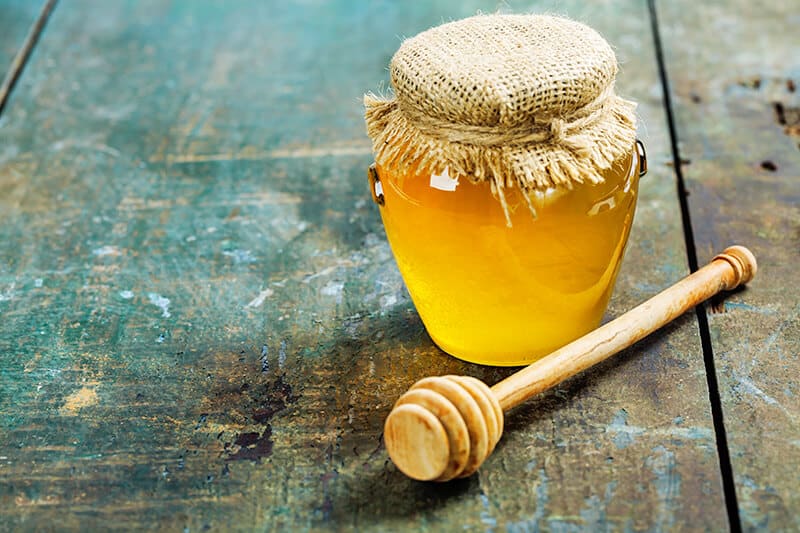 Lehua Honey
Lehua is one of the rarest honey varieties in the world as it's found only in the Hawaiian highlands. This makes it a popular food among both locals and visitors alike.
The honey is made from lehua flowers that are native to the region. They are harvested by bees who create high altitude hives out of sticky, sweet honeycombs.
Lehua honey is naturally creamy with a pale yellow color. It has a complex and surprising flavor that is great for balancing out the acidity of strong coffee. You'll be able to detect hints of butterscotch and brown sugar. The notes are rich and indulgent but never overwhelmingly sweet.
Some locals prefer to suck the honey right out of its combs and eat the beeswax too!
Where
One of the best places to purchase genuine lehua honey is at The Compleat Kitchen on Waialae Avenue in Honolulu. The mainland store sells Ohia Lehua from Manoa Honey Co. This brand wowed ice cream company Haagen-Dazs so much it ordered 60,000 lbs of the vendor's honey for its Hawaiian Lehua Honey and Sweet Cream ice cream.
Cost
The good news is that this is one of the cheap Hawaii souvenirs, so even if you want to buy a few jars to keep them in your pantry, you won't have to eat away at the budget for your next trip.
You can pick up a bottle of lehua honey from the Manoa Honey Co. for around $10. If vacationing on Oahu, you might also browse Umeke Market on Bishop Square (Honolulu) to find Ohia Lehua Blossom Honey produced by The Big Island Bee Co.
Ukuleles
You might be surprised to know the ukulele – an iconic instrument of Hawaii – originated in Portugal. It was first brought to the islands in the early twentieth century by Portuguese ranchers.
Today, it is considered the National instrument of the State and closely intertwined with the region's cultural identity.
The ukulele is one of the wonderful Hawaii souvenir ideas because, unlike a lot of tourist products, it is built to last. Whether bought as a memento or a true passion project, it's a beautiful object to own and use. The ukulele can be a very affordable souvenir, and it's one of the easiest string instruments to learn.
Where
Koaloha Ukulele, Honolulu, is a great place to shop for stringed instruments. The store sells a wide variety of ukuleles in the soprano, concert and tenor styles. Here, you'll find both inexpensive 'beginner' ukes and pricier instruments for experienced musicians.
You'll even be able to take a factory tour if you have enough time!
Cost
At Koaloha Ukulele and most other music stores in Hawaii, you'll find a lot of ukuleles. While Koaloha is not the only manufacturer in the State, it's still one of the most celebrated instrument makers.
Depending on how serious you want to get with the instrument, expect to pay anywhere between $500 and $7,000 (at the highest tier). The cheaper ukuleles that you can buy as souvenirs start at $20.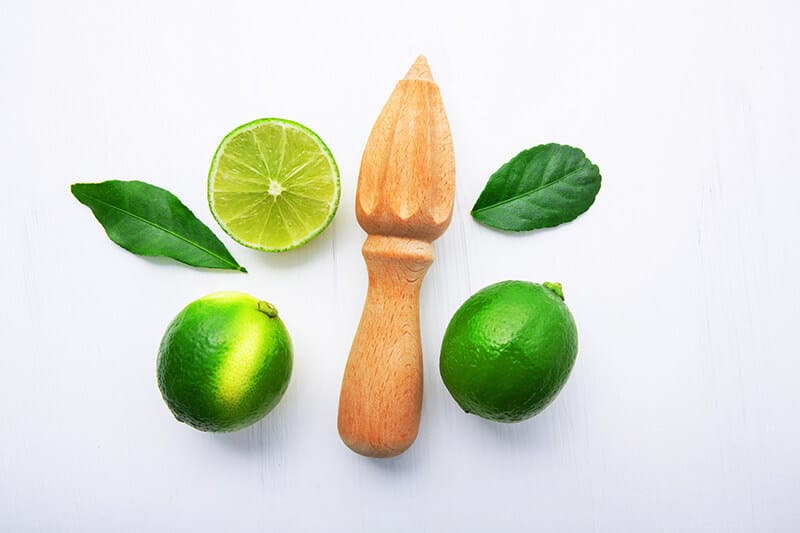 Koa Wood Products
Many visitors to Hawaii leave with an impeccably crafted koa wood product. Koa is a rare wood that originates from the koa forests of Big Island.
It is famous for being one of the strongest and hardest in the world. Plus, it is found nowhere else on the planet. For these reasons, koa wood furniture, trinkets, instruments and more are highly prized.
The tourist stores of Hawaii are filled with koa products of all shapes and sizes. From fruit bowls to ashtrays, salad tongs, boat oars and even snapback hats. These products are a common sight at craft fairs and street markets too.
Be aware that the quality of these products varies. It may not be highest in the most visible mainland tourist shops.
Where
For high-quality koa wood products that aren't mass-produced, pop into a Martin and MacArthur store when holidaying in Oahu. There's a location on Kalakaua Avenue close to the Sheraton Waikiki Hotel. You'll find a greater selection of one-off, artisanal products.
There's also a bonus: the company plants a koa tree on Mauna Kea every time a piece of furniture is bought!
While roadtripping the road to Hana (Maui) we also found quite a few little stalls and tiny shops along the way that sold "koa wood products". We're not experts so we can't really swear by the quality of the wood, but you can have a look there if you're looking for budget Koa Wood souvenirs!
Cost
Expect to pay more for higher quality and the assurance that what you're buying is authentic koa wood. It's not uncommon for cheaper items to be made with Californian acacia wood because the two varieties look remarkably similar.
For a real koa wood jewelry box, prices start at $40 (for a small box) and can be as high as $220 (larger boxes).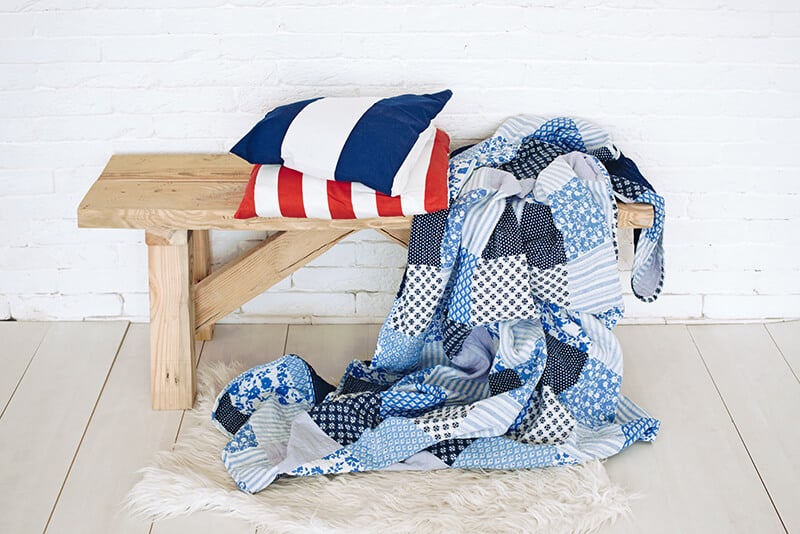 Hawaiian Quilts and Blankets
Traditional Hawaiian quilts are more than just pretty accessories to leave about the home. In the Hawaiian culture, they are used to depict stunningly intricate artworks of nature, royalty, historical and political events. Authentic Hawaiian quilts are always handmade: full-size versions can take more than a year to complete.
When you know all of this, it's hard not to fall in love with their bright colors, unique adornments and tremendous demonstrations of stitching skills. Unsurprisingly, genuine Hawaiian quilts don't come cheap. There are plenty of copycat versions in mainland tourist shops for those on a budget, but the real ones are true works of art.
By buying quilts and blankets you're not merely shopping for Hawaii souvenirs, but investing in something valuable for your home, which will always remember you the special moments spent on this vacation. Please consider supporting the local artisans!
Where
Non-authentic Hawaiian quilts are very easy to find on the mainland. Just visit any popular tourist area. For the real thing, try the Hawaiian Quilt Collection in Oahu or Big Island. They sell both handmade quilts and quilt crafting kits for tourists who want to try making their own.
Cost
There's nothing wrong with purchasing a cheaper non-authentic 'Hawaiian quilt' to take back home after a vacation. Just make sure you're aware of the difference because the vendors won't point it out.
These products may feature traditional Hawaiian motifs, but they're often made in the Philippines.
The smaller the 'quilt,' the lower the price. Expect the authentic articles to start at around $100 for a pillowcase and rise to $8,000 for a king size blanket.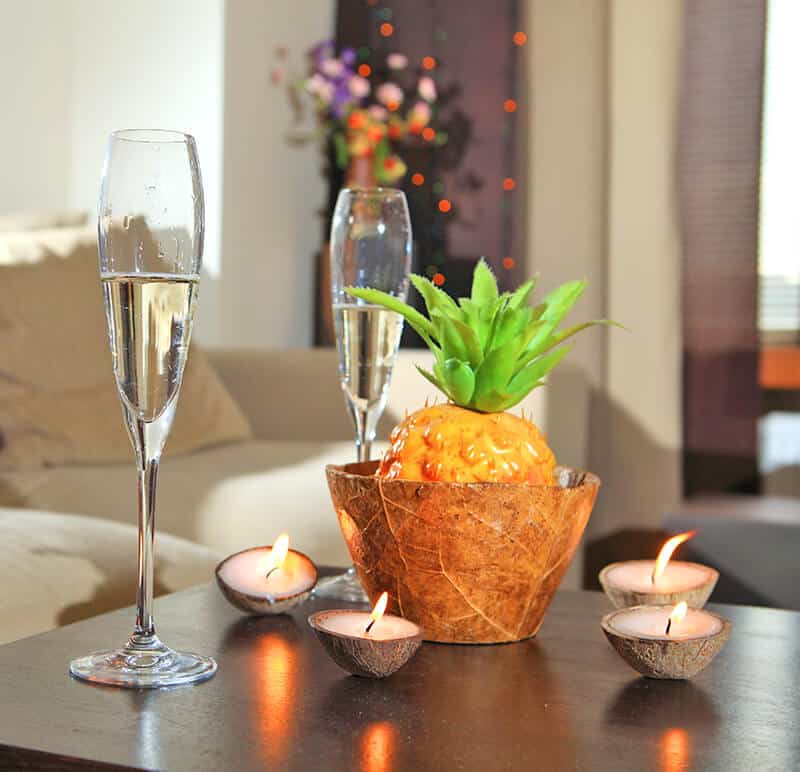 Tedeschi Pineapple Wine
One thing Hawaii certainly isn't known for is its wine production. There are only two active wineries in the entire State. This makes the small amount of wine it does produce rather exciting. Take Hula O Maui wine, for example. It's a sparkling variety made out of pineapple fruits and crystal clear water from the slopes of Haleakala on Maui.
It is produced by the Tedeschi Winery in Ulupalakua (Maui) and few drinks go better with a glorious Hawaiian sunset. Tourists can pay a visit to the winery itself to enjoy panoramic landscapes and copious samples. If you buy any Hula O Maui wine, from the winery or another store, don't forget it must be safely placed in checked luggage.
Where
If you can't get to Maui for a trip to the Tedeschi winery, you can pick up Hula O Maui pineapple wine from any Longs Drug Store. It's similar to CVS in other parts of America and relatively easy to find in touristy areas of Hawaii. Here, you can buy wine and a wide variety of products such as toothpaste, snacks and sunglasses.
Cost
Hula O Maui pineapple wine is very affordable at an average price of $25 per bottle. It can be bought from specialist wine stores but they tend to charge higher prices. The same product is way cheaper at Longs. Ask a friendly local to help you find a store or explore until you stumble across one (I promise it's not hard to find them!).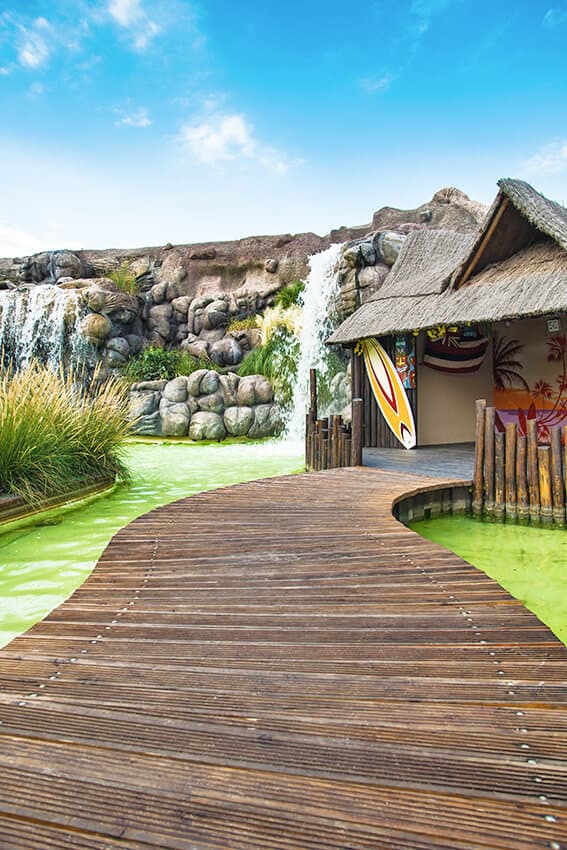 How To Find Great Souvenirs While Vacationing In Hawaii
The most important piece of advice is to be fully aware of the differences between imitation and genuine products. Like all tourist destinations, Hawaii offers many incredible and distinctive artifacts, as well as cheaper versions of those artifacts for visitors on a budget.
Both options are perfectly fine. Just be aware of what you're purchasing particularly if it's advertised as an authentic product but the price is unusually low.
I've met more than one person who complained about Kona Coffee, saying that it tasted "horrible". Too bad that they bought cheaper versions which were blends with just a hint of Kona, so it's not like they drank the real thing!
Last but not least, if you can afford to, consider paying a little more to support artisanal stores, stalls and boutiques, instead than buying souvenirs at malls or at the more touristy shops.
You might also like:
– How to visit Hawaii on a budget
– What to do in Waikiki at night
– The best stops on the Road to Hana
– Top Hawaii souvenirs you can't forget!
– USA Babymoon Ideas on a Budget
– Why you should travel with your partner
– What to Pack for Hawaii
– 30 Most Instagrammable Places in Oahu
– 9 Jaw-Dropping Oahu Scenic Drives
– Discover 10 hidden gems in Oahu!
– Oahu Bucket List Destinations You Will Love
Pin it for later!
This post is also available in:

Italiano