USA Babymoon Ideas On A Budget: Travel Safe!
This post includes affiliate links. As an Amazon Associate, I earn from qualifying purchases. Full disclosure.
USA babymoon ideas on a budget? Yes please! Let's find out the safe babymoon destinations within the US that you can also hit on a small budget. With useful tips on when to go on a babymoon, where to go for a zika-free babymoon vacation and much more!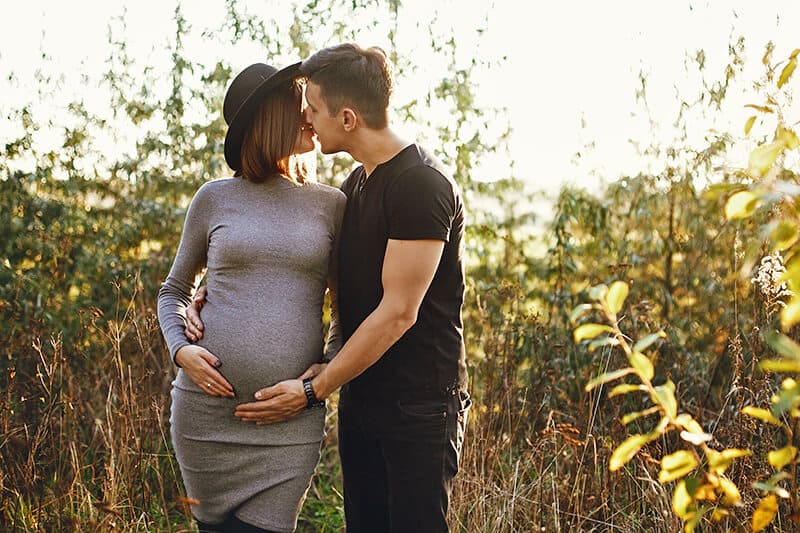 Babymoon holidays have become very popular as to-be parents head off for a relaxed getaway before their baby is born. If this is your first child, you may be nervous about going on vacation during your pregnancy. Yet this short break will help you relax and enjoy some bonding time with your partner. In case you're worried by the financial aspect, keep reading to discover a few gorgeous USA babymoon ideas on a budget! Who said babymooning has to be super expensive?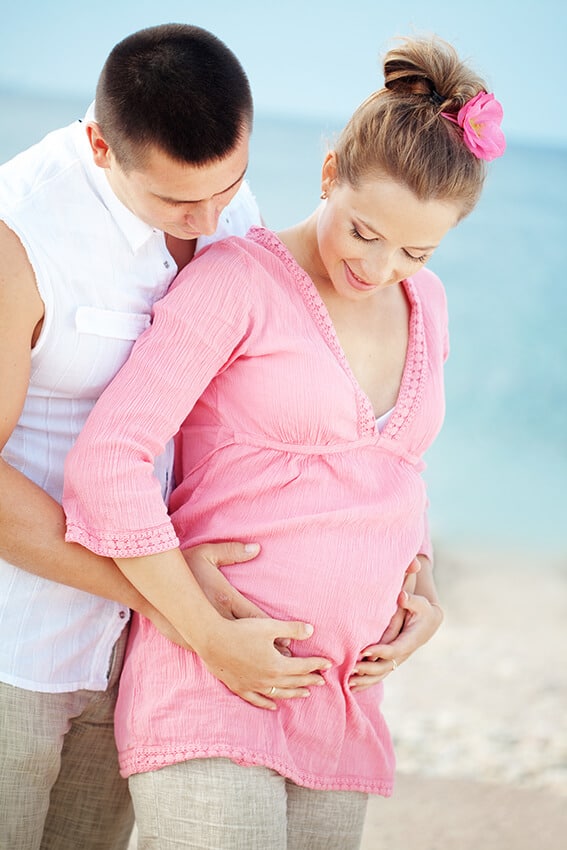 Quick Links to Post Content
What is a babymoon vacation?
A babymoon is a vacation that couples like to take before their baby is born. The point is to enjoy one last adventure as a couple, because in future you will have lots of family vacations with your bundle of joy!
The term "babymoon" was coined in the 1990s by author Sheila Kitzinger, who described it as a calm, uninterrupted period of time much needed by parents after the birth of a baby, so they could spend time bonding with the new arrival.
You might also like:
Why it's important to travel as a couple
In the past few years, babymooning has become the latest trend in the U.S.A., but with a completely different connotation. It almost seems like a last chance for romance, before the parents welcome their baby.
Even the rest of the world (including Italy!) has started to like the idea of a short break to relax and unwind, so babymooning, a different kind of honeymoon, is now a term well recognized and pretty much loved almost everywhere.
Some couples even start thinking of babymoon ideas before they get pregnant!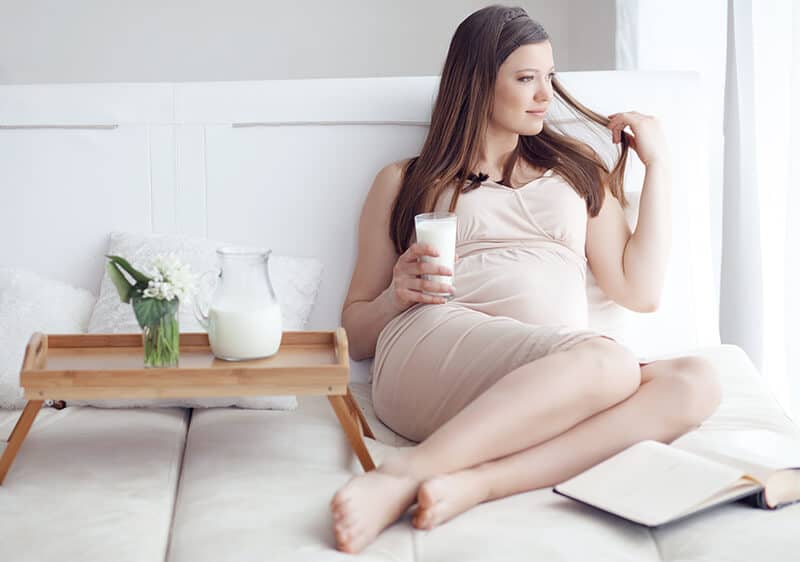 When to take a babymoon
The safest time to travel for your babymoon is during your second trimester, as long as your pregnancy is uncomplicated.
There's not a specific best time to go on a babymoon, but usually the second trimester should allow you to enjoy delicious food without feeling the need to puke, and you won't have to rush to the toilet every 20 minutes or so!
Ask your doctor if you can go and let them know where you want to go: they'll let you know everything you can and can't do.
Planning a road trip?
Click to download our FREE printable
ROAD TRIP CHECKLIST!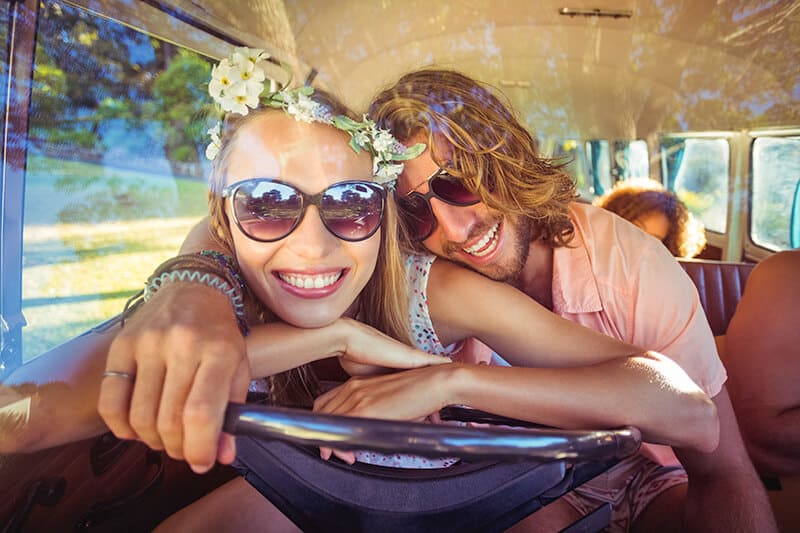 How to choose a safe babymoon destination
Choose a babymoon destination on a budget based on you and your spouse's hobbies, interests and preferences. Safety and ease of travel are important but so is comfort, especially if you suffer from swollen feet, frequent back aches and other pregnancy symptoms (hence why the second trimester should be a good time to go).
You will have to take a few basic precautions when planning your babymoon, especially when it comes to the safety and well-being of you and your baby.
The Zika virus (spread by a type of mosquito) poses a risk to your baby as it increases the likelihood of a birth defect called microcephaly.
The 2016 -17 outbreak of Zika virus spread through local transmission in Florida and Texas. Since 2018, the CDC reports state that there have been no Zika virus disease cases.
You might also like:
Arizona Road Trip Itinerary: the bucket list spots!
When it comes to safety and ease of travel, it is best to choose a babymoon destination within the US. Because of what we just mentioned, the first thing to do is to make sure the area you want to visit is zika-free.
All the U.S.A. babymoon ideas on a budget that follow are located in places where the number of cases are very low or nonexistent.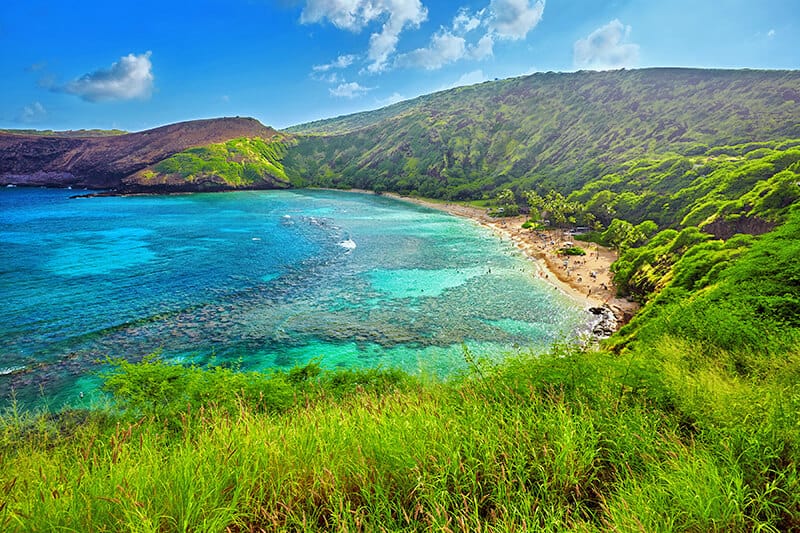 Oahu, Hawaii – The tropical paradise
O'ahu is arguably the most popular of the Hawaiian Islands, with diverse landscapes and lifestyles. This tropical paradise has a little bit of everything that Hawaii has to offer – from world-famous beaches with breathtaking views to lush tranquil botanical gardens, quaint boutiques, lots of instagrammable spots and an abundance of restaurants serving traditional Hawaiian cuisine.
A week-long babymoon in Oahu should give you enough time to discover local places, go beach hopping, enjoy quality time with your partner and get back home completely refreshed.
In addition to being a tropical paradise, O'ahu has plenty of big-city conveniences, including a good transit system and high medical standards. This means that you can rest easy knowing that you have access to quality medical care, should you require it.
Several hotels offer free breakfast buffets with healthy diet choices such as egg white omelettes, Greek yogurt and plenty of fresh, local fruit, which will help prevent morning sickness, in case it's still bothering you.
Hotels that have babymoon packages generally offer prenatal spa sessions, sunset cruises and private romantic dinners as part of the package.
While packing for Hawaii, make sure you bring light, fresh maxi dresses and a lot of sarongs!
Most people think that a holiday in Hawaii would super expensive. Yet it fits perfectly in this list of babymoon ideas on a budget. There are some incredible ways to cut costs when travelling to Hawaii!
Click to find the best rental rate and get a car in Honolulu!
You might also like:
– How to visit Hawaii on a budget
– What to do in Waikiki at night
– The best stops on the Road to Hana
– Top Hawaii souvenirs you can't forget!
– USA Babymoon Ideas on a Budget
– Why you should travel with your partner
– What to Pack for Hawaii
– 30 Most Instagrammable Places in Oahu
– 9 Jaw-Dropping Oahu Scenic Drives
– Discover 10 hidden gems in Oahu!
– Oahu Bucket List Destinations You Will Love
Sunriver, Oregon – The Northwest finest year-round vacation
Sunriver is a 3,300-acre planned residential and resort community in Deschutes County, Oregon.
The Sunriver Resort offers unparalleled recreational opportunities and outdoor pursuits, as well as leisurely activities, including scenic nature trains and stargazing at the Sunriver Observatory.
The Sunriver Resort has over 40 miles of paved trails for walking or bike riding, four outdoor golf courses and an indoor golf course, an aquatic facility, marina and fitness center which makes it a great babymoon option for mums who prefer to stay active throughout their pregnancy.
Note: Staying active even when pregnant is always a good idea, but always ask your obgyn if there are activities you should avoid.
The Sunriver Resort is at an elevation of 1,280 m above sea level. The high-altitude provides mild but comfortable weather even in summer, with lower humidity levels. This is a huge plus point for pregnant women, because they are more sensitive to warm weather conditions.
The spa has a couples' room with treatments that include locally-sourced lavender to help you relax and de-stress.
The resort offers a budget-friendly babymoon package which includes breakfast, USD 50 store credit and a gift basket with spa products for you and personal care products for your baby. What more could you want?
Click here to check out the Sunriver Resort best offers!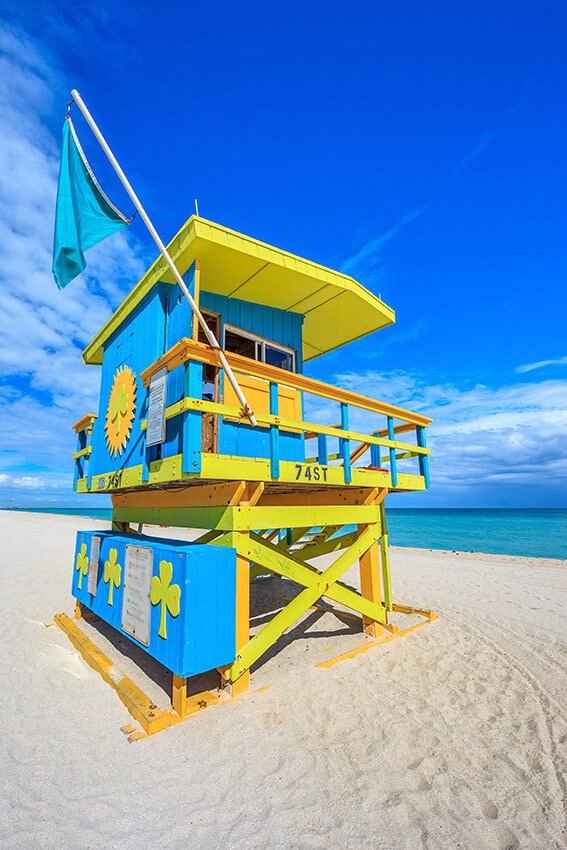 Miami, Florida – Not only for the party-lovers
If you've been reading our blog for a while you'll know that we absolutely love Florida. We're probably biased, but while Miami is often associated with spring-breakers and party-lovers, we firmly believe it's also a good and affordable babymoon destination.
South Beach is obviously the most well-known (and crowded) beach, yet there are plenty of smaller beaches that offer nothing but sun, sand and serenity.
Miami has something for everyone, from the Art Deco Historic District and the Wynwood Walls (an outdoor street art park featuring murals from world-renowned artists), to the Everglades National Park and Bayside Marketplace.
One of the quiet activities you can engage in is hitting all the best places to take pictures in Miami. To fill your babymoon album with great photos with your baby bump!
Florida is an excellent place to babymoon, especially if you're on a tight budget. Miami has a wide range of romantic couples' activities that are cheap or even free so that earns it a top spot in this list!
To visit on a budget, ignore the ridiculously overpriced beach-facing hotels and instead look for newer budget-minded hotels in prime locations.
These boutique boltholes won't offer the luxuries of the high-end hotels but they are famous for their chic and understated elegance, coupled with warmth and generosity of service.
If you're in your second trimester, you can plan a road trip from Miami to Key West since it's only a four-hour drive. There are several parks and marine sanctuaries along the way, including the John Pennekamp Coral Reef State Park, an undersea park with glass bottom boat tours.
Just take it slow, stop whenever you feel the need to, and enjoy the view!
Click to find the cheapest rental rate and get a car in Miami!
You might also like:
– 30 Unique Florida Souvenirs you'll love
– Disney World Tips for Beginners
– Best cheap eats at Disney World in Orlando
– Road Trip from Miami to Key West
– Fun things to do in Miami for Couples
– USA Babymoon Ideas on a Budget
– 56 Gorgeous Places to take Pictures in Miami
– Florida Packing List for Every Season
– Florida off the beaten path: 8 cute towns
– 12 Florida Bucket List Places to Visit
– Guide to the best time to visit Florida
– 17 Amazing Florida Road Trips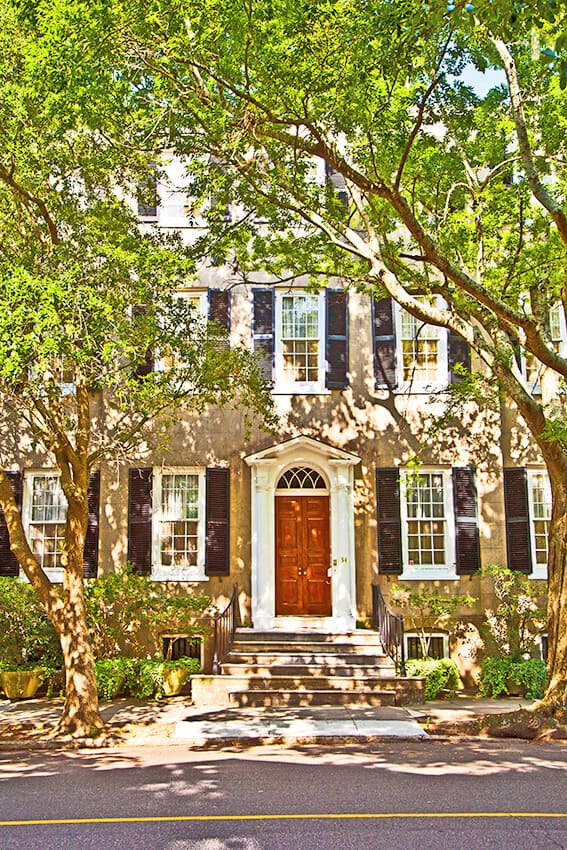 Charleston, South Carolina – Southern beauty
Charleston, South Carolina, is another great babymoon destination. It offers idyllic beaches, beautiful landscapes, delicious cuisine, plenty of places to explore while walking, and a wide variety of shopping choices.
This Southern beauty tends to get pretty hot in the summer but it is a mild winter location, which makes it one of the best vacation spots for pregnant women, also off season (when prices are low).
When looking for accommodation, Downtown Charleston would be your best bet as it is within walking distance from the market and quite a few restaurants.
If you're a history buff, you would enjoy a stay at one of the many historic inns in Charleston – some of them were built in the 1800s and offer historic luxury accommodations, replete with old-fashioned Southern charm and class.
Life in Charleston is easy-going, friendly and slower-paced, which is ideal for couples who just need to take a breather from city life.
The slower pace also helps you live in the moment and enjoy this time with your partner.
Don't try to cram as many activities as possible into each day: it has to be a relaxing vacation!
Charleston is also known for its cuisine, which is defined by the combination of its coastal location and soul food influence.
It's your second trimester, so you should be feeling quite better: time to enjoy the good food!
If you're looking for a babymoon destination which also has a pretty "tropical" spin, you'll be happy to know that Charleston has several beaches.
Folly Beach has a laid-back atmosphere with an excellent pier, a variety of restaurants, bars and excellent live music. If you get there early in the morning you'll almost always find that there's no one else around!
Click here to find the best hotel deals in Charleston!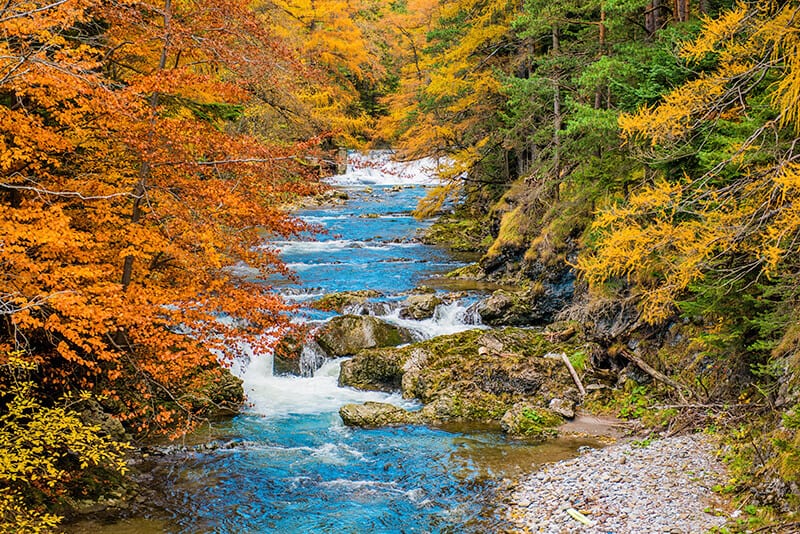 Lake George, NY – The best fall destination
Lake George is a small resort town in the vast, protected Adirondack Peaks Park, a short drive North from New York city.
The town gets its name from Lake George, the long and narrow lake that has been nicknamed the 'Queen of American Lakes'.
It's one of the popular babymoon ideas on a budget, because the hotel rates are lower in autumn, which is when you can enjoy the brilliant fall foliage in the Adirondacks. It's the longest and most beautiful foliage in the US!
Lake George is home to numerous vacation rentals along the shoreline, so that you and your significant other can also enjoy a private breakfast on the deck.
If you're in need to relax, spend your days lazing on one of the many Lake George beaches – Million Dollar Beach is the largest and most popular, but Lake Avenue Park beach is a small, hidden public beach that offers fantastic views.
Choose the one that better suits your style and enjoy this romantic babymoon vacation!
There are also easy hiking opportunities, amazing restaurants, and romantic sunset boat rides for those who want to spend more time in the great outdoors.
Every September there's the chance to attend a hot air balloon festival. That's also when you can book a hot air balloon tour to get a bird's eye view for miles in every direction.
Full disclosure: I was too terrified to even think about it!
Click here to find the best hotel deals in Lake George!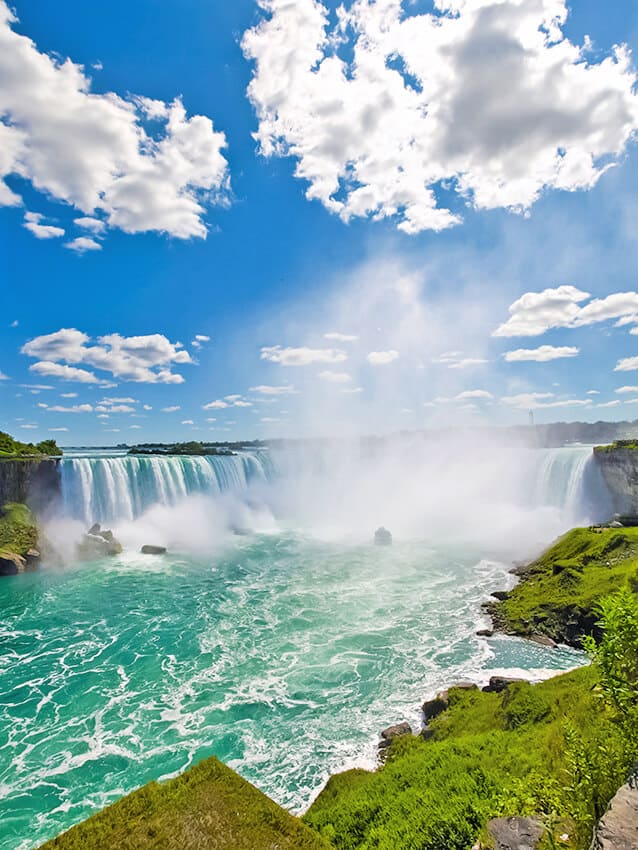 Buffalo, New York – A Niagara Falls trip
There are plenty of reasons to visit Buffalo, from its lovely historical buildings to its wonderful public spaces, especially along the waterfront.
Furthermore, you can use the Buffalo Metro Rail to get around: the journey is free for surface-level stations.
However, the main reason that Buffalo is a good babymoon destination on a budget is because it is the ideal base for visiting Niagara Falls.
If you've never been to Niagara Falls, you're missing out! It's one of the seven natural wonders of the world and a popular tourist attraction.
The downside is that because since this is a world famous touristy location, it has become super crowded, and usually has to deal with increased traffic and an abundance of casinos and nightclubs. That is also why we decided to find lodging in Buffalo, instead.
A luxury hotel in Buffalo, The Mansion on Delaware Avenue, is in our opinion the best option to see the Niagara Falls without having to deal with traffic, casinos and lots of noise.
This place looks more like a charming house than a hotel, and is about a half-hour drive from Niagara Falls.
The nightly rate offers a 24 hr butler service which will save you the time and effort of figuring out the best places to eat and how to get there.
Your butler will take care of your dinner reservations as well as drive you to the restaurant so that you can just relax and enjoy a romantic evening with your significant other.
Once you've visited Niagara Falls, if you can cross the Canadian border and want to enjoy a fun road trip, drive to Niagara-on-the-lake. This cute little town is packed with beautiful shops and restaurants which make delicious dishes for less.
The thing that I'll never forget about Niagara-on-the-lake? Flowers! You'll see gorgeous flowers everywhere, and if you visit in the right season, also lots and lots of butterflies!
Click here to check out the best offers for The Mansion on Delaware Avenue!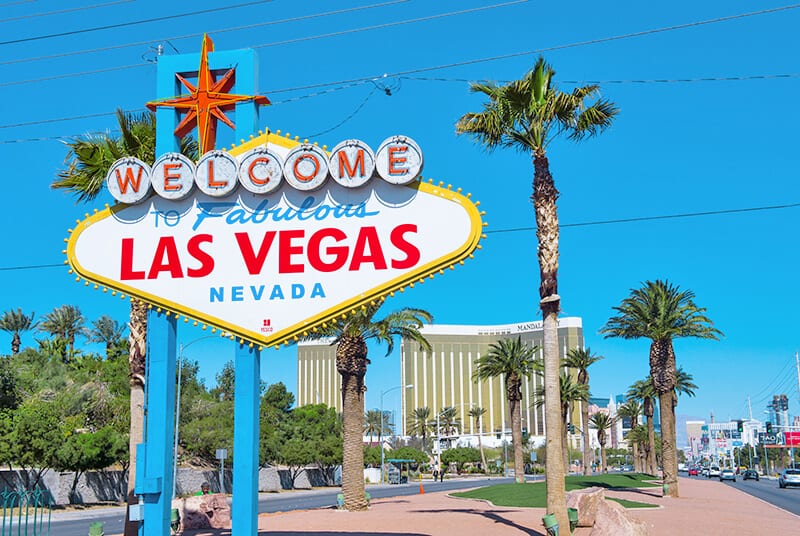 Las Vegas, Nevada – Who says it's just for gambling?
Las Vegas is associated with bachelor and bachelorette parties, thanks to its wild nightlife, dance clubs and pool parties. However, there's plenty of things to do in Las Vegas besides gamble and party; in fact, with a little planning, Las Vegas can be one of the most budget-friendly babymoon destinations ever!
Plan your babymoon in advance and visit Vegas midweek, when room rates are lower. Start by looking for a good travel and accommodation package deal well in advance, so that you have sufficient time to find the best bargain.
You might also like:
– 26 amazing day trips from Las Vegas
– What to do in Vegas during the day
– 35 Things to do in Las Vegas that aren't gambling
– 26 Best Las Vegas Souvenirs for your collection
There are plenty of affordable shows in Vegas, so spend some time researching the ones you actually want to see. Why should you? Because you risk not having enough time to see all of them!
We've been to Las Vegas several times already and we still haven't been to all the shows, free or not.
You can watch the Bellagio fountains, relax at the Las Vegas Park, walk around Fremont Street, stroll through the Bellagio Gardens – all these activities have two things in common – they are very romantic and they are absolutely free.
Many of the best budget hotels have lagoon-style pools, so you can rent a cabana and spend your day relaxing by the pool. Non-gambling hotels such as the Vdara also offer mom-to-be packages which include breakfast in bed or a prenatal massage.
Click to rent a budget car in Las Vegas!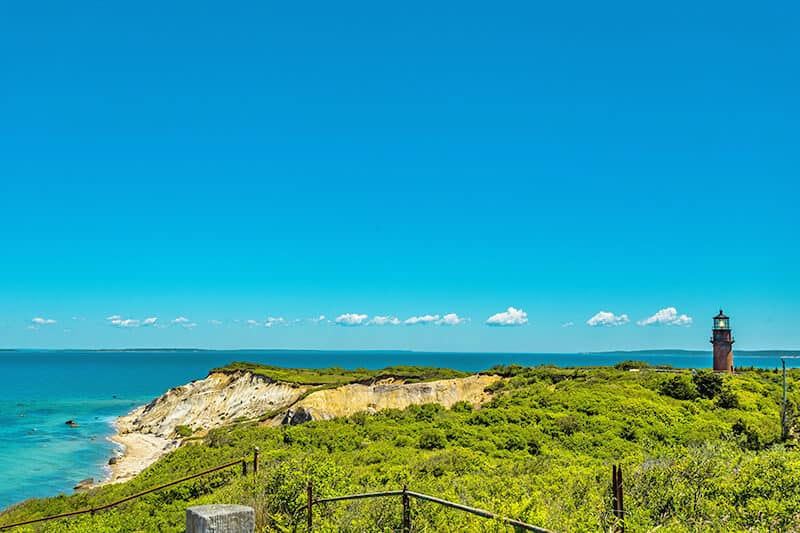 Martha's Vineyard, Massachusetts – A picturesque destination
Martha's Vineyard is a Massachusetts island that sits in the Atlantic, just south of Cape Cod.
This is one of the most romantic babymoon destinations, as it offers sandy beaches, classic harbor towns, some of the oldest lighthouses in the country and acres of woodland and protected farmland.
The island is only accessible by boat or air with a ferry port on the eastern end of the island.
Because many Hollywood stars have been vacationing in Martha's Vineyard, you might think that I shouldn't have added it to a list of babymoon ideas on a budget.
You'd be surprised to know that there are plenty of budget hotels on the island. Many of them have the quintessential New England Victorian design, with large front porches and gardens. The rooms may be a bit smaller, but they are comfortable, clean and well maintained.
Research the local landmarks so that you can plan the itinerary based on your interests.
Usually couples visit Martha's Vineyard for the quiet and privacy that this picturesque island offers, and for its slow pace of life.
Menemsha Beach is a popular spot for tourists and locals alike, as this public beach boasts calm, clear water and spectacular sunsets.
Martha's Vineyard is a popular babymoon destination, which is why many of the hotels on this island offer babymoon packages with complimentary services such as prenatal massages and spa treatments, maternity photo shoots, onesies, breakfast in bed and afternoon tea service.
Click to compare the best hotel prices for Martha's Vineyard!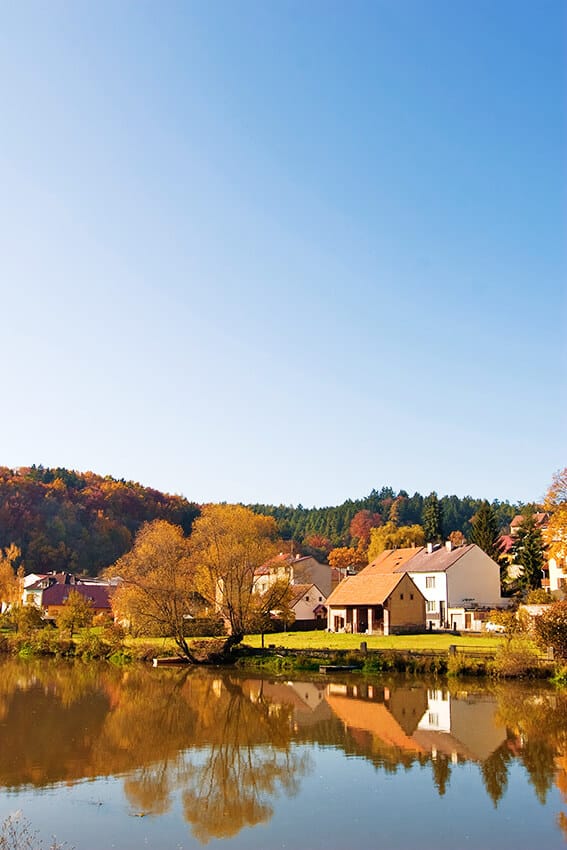 In a nutshell: is it safe to plan a babymoon?
One of the most important, but often overlooked, aspects of a babymoon is having realistic expectations. Accept that you might have lower energy levels than usual and that you might experience discomfort while travelling.
Once your baby arrives, it might be a while until you and your significant other get to enjoy alone time together. A babymoon gives you the opportunity to relax, de-stress and above all, spend some much needed quality time with the person you love.
There's no doubt that babies are expensive, but even if you are on a tight budget, you can manage a short and affordable babymoon so long as you plan wisely in advance.
Start thinking and preparing an itinerary for your babymoon as soon as you find out that you're pregnant, so that you have enough time to shop around for the best deals.
Use a due date calculator to find out when your baby is due: it's the best way to plan your babymoon during the second trimester.
To make sure it's safe, and that you won't experience any complications, consult your doctor before you set out on your babymoon. They'll be able to tell you what to avoid and all the things you can (or should) do. Bring a possible itinerary or your babymoon destination to your next appointment so you can show them and ask for their opinion!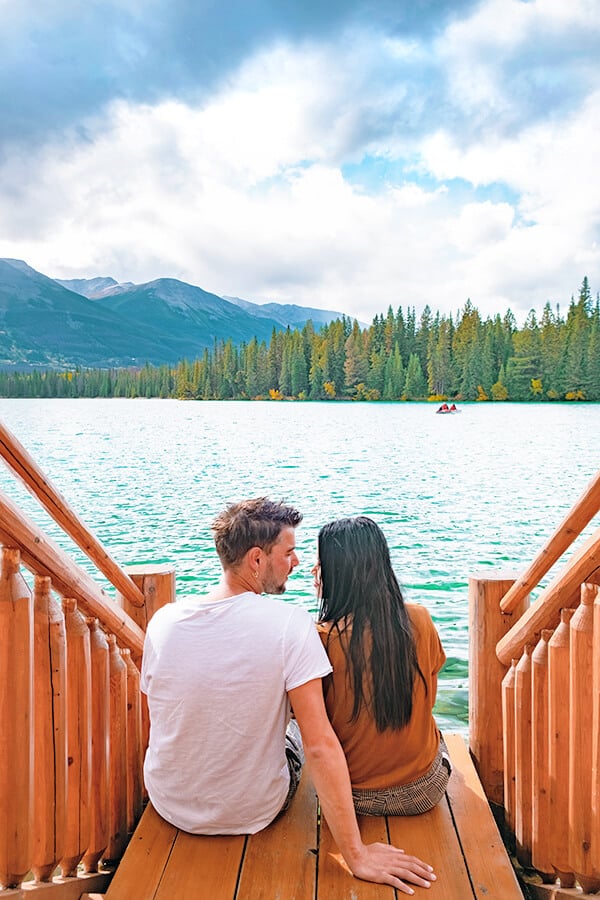 Babymoon Vacations – Frequently Asked Questions
How late can you take a babymoon?
While it's hard to guess when the morning sickness will end, usually it tends to ease up around 12 to 14 weeks. For most women, the second trimester is the perfect time to go on a babymoon. You'll have more energy and will feel much better!
Most airlines allow pregnant women to fly up until about 36 weeks. So if you're still preparing a list of babymoon ideas on a budget, make sure you have options for places you won't have to fly to, in case you want to go on the third trimester.
Is it safe to go through airport security while pregnant?
All screening equipment at the airport security checkpoints is safe for travelers, including pregnant women. In case you feel worried anyway, you should tell the security operator.
Is St Thomas zika free?
The US Virgin Islands have a history of zika viru, but there isn't currently an outbreak. So you can still hit all the best beaches in St. Thomas if you want, but be careful!
To keep up with all the latest travel health notices I suggest you check the CDC Official Website.
You might also like:
– How to plan a Romantic Italian Honeymoon
– How to plan the Perfect Honeymoon on your own
– Abruzzo Food: The Secret Italian Dishes
Pin it for later!
Travelling Dany
Danila Caputo is a bilingual travel writer living in between Naples and the Amalfi Coast (Italy). She travels and works with her husband Aldo, photographer and videographer. Their blog chronicles their adventures around the world, Italian/European culture and tips on how to be responsible travelers. You can find out more about their latest trips and their life on Instagram and Facebook.