Ultimate Oahu Bucket List: 10 Places & Things to do in Oahu (Hawaii)
This post includes affiliate links. As an Amazon Associate, I earn from qualifying purchases. Full disclosure.
With so much to see and do on Oahu, planning an itinerary might be difficult if you only have a few days. Before you decide, check out these 10 gems for your Oahu bucket list. You might definitely want to visit a few of them on your next trip to Hawaii!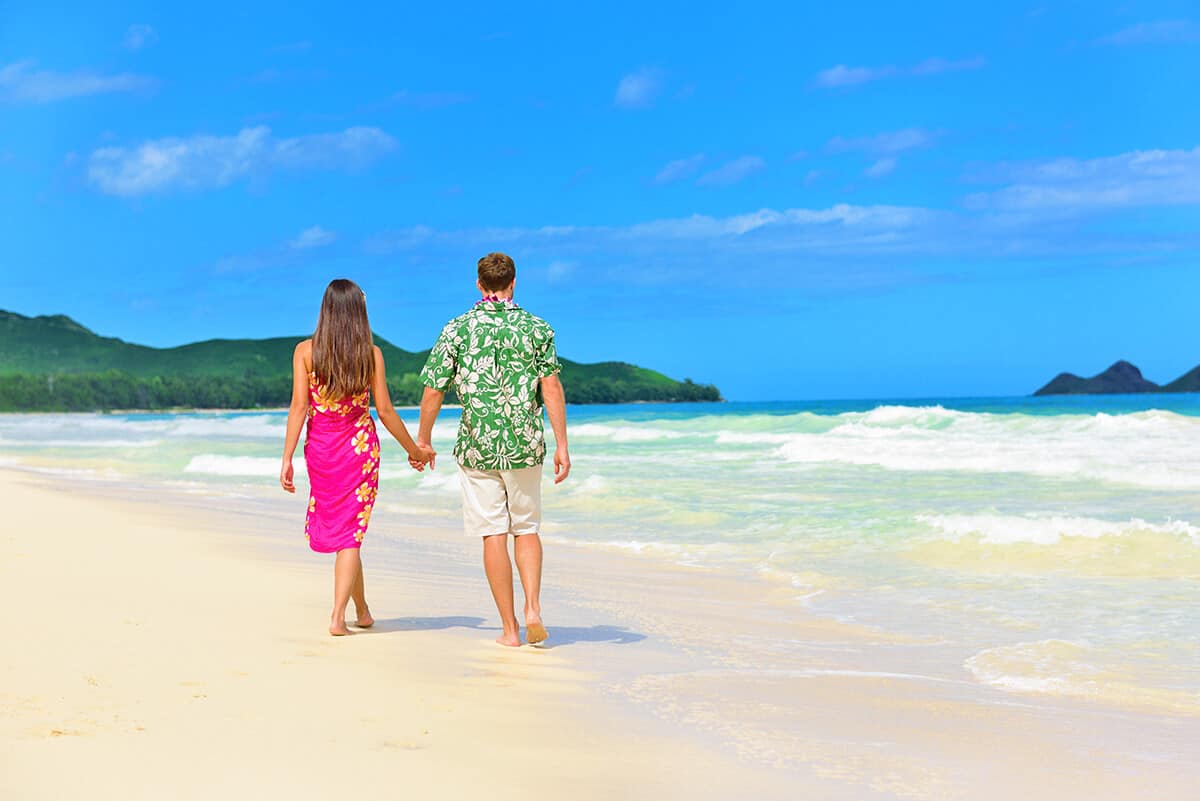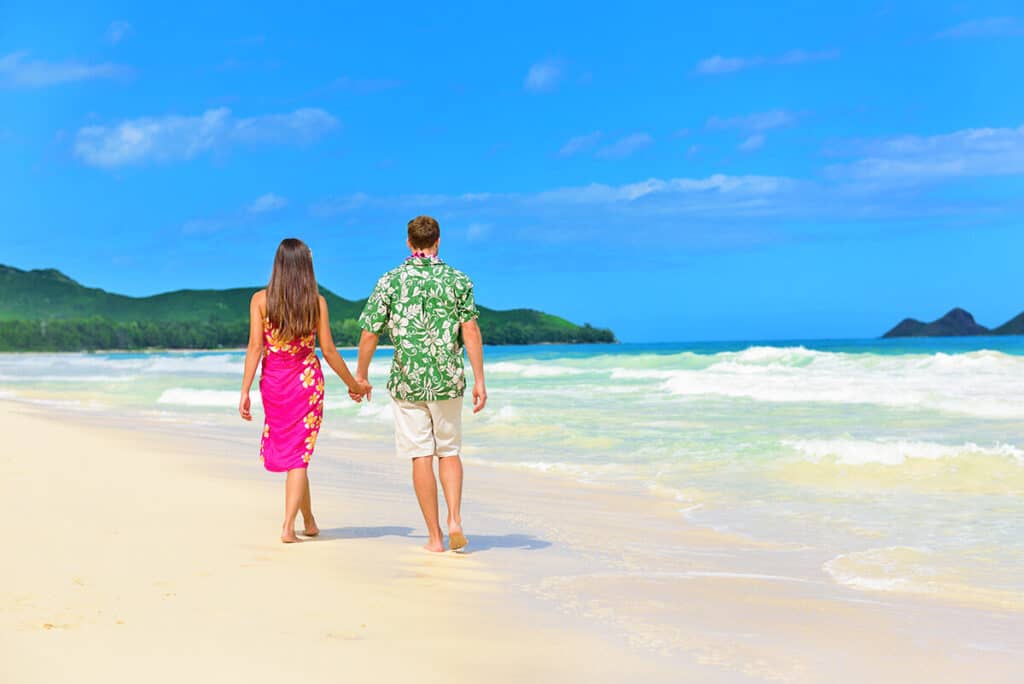 In case this is your first time to Hawaii, the ideal way to plan your trip is to create an itinerary. Include a little bit of everything this paradise island has to offer. If you want to go beyond Hawaii's famous white sands, or simply want a vacation that combines a bit of everything, this is the ideal Oahu bucket list. Discover 10 must see places in Hawaii off the beaten path and 20 amazing things to do. It will be the trip of a lifetime!
Are you planning your trip to Oahu last minute?

Let us help!
Here you will find at a glance our favorite activities, tours, hotels and more. Everything you will need to make this unforgettable!

Top Activities and Tours in Oahu:
1. USS Arizona & Mighty Mo Private Tour
2. Luau Dinner & Show
3. Glass Bottom Boat Tour in Waikiki
4. Waikiki Turtle Canyons Cruise & Snorkeling
5. Oahu Helicopter Tour
6. Waikiki Sunset Cruise + Cocktail

Click to search the best (updated) deals to rent a car!

Our Favorite Hotels in Waikiki:
1. Sheraton Waikiki
2. The Royal Hawaiian
3. Hilton Hawaiian Village Waikiki
4. Moana Surfrider Wakiki Beach
5. Prince Waikiki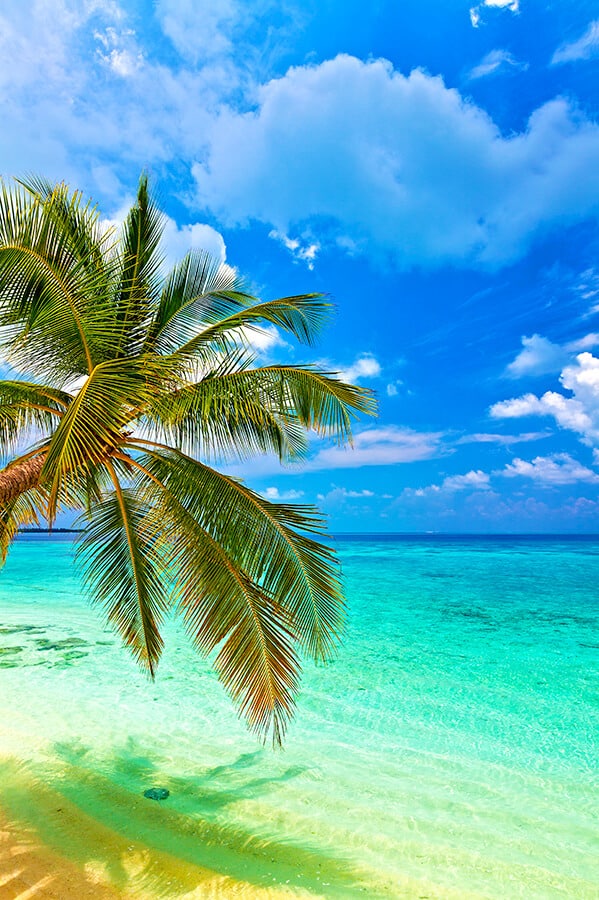 Quick Links to Post Content
Hanauma Bay Nature Preserve
Hanauma Bay Nature Preserve is the first place you should add to your Oahu bucket list.
Famous for being shaped like a wine glass, it is located on the southeastern side of Oahu.
Just inside the Koko Head volcanic region.
This stunning bay is surrounded by lush green hills.
Making it an ideal beach + nature combo destination for those looking to explore both Hawaii's waters and its mountains.
With over 400 species of fish and endemic marine life swimming around the bay's shore, snorkeling here is a dream.
Keep an eye out for honus, which are green sea turtles that live on Hanauma!
Hiking is another popular activity on the coast, with plenty of lush vegetation to admire and stunning views of the bay as a backdrop for a memorable experience.
The Makapu'u Lighthouse Trail is good for novices, while the Koko Crater Trail is ideal for those seeking a bit of a challenge.
While Hanauma Bay is not one of Hawaii's hidden gems, it may still be a fun day trip.
You will definitely want pictures of this dream beach on your travel photo album.
This peaceful spot in the midst of nature is only a 30-minute drive from downtown Honolulu!
Get your hands on a rental car and head out to explore!
Idea: Snorkel at one of the best spots Oahu has to offer
Hanauma Bay is one of Oahu's best spots when it comes to snorkeling.
This gorgeous nature preserve near Honolulu is absolutely unique.
Once a volcanic cone, it has turned into a pristine marine ecosystem.
You don't have to be an experienced swimmer to snorkel at Hanauma Bay!
The water is super calm and you can see tropical fishes swimming through your legs even just by wading in.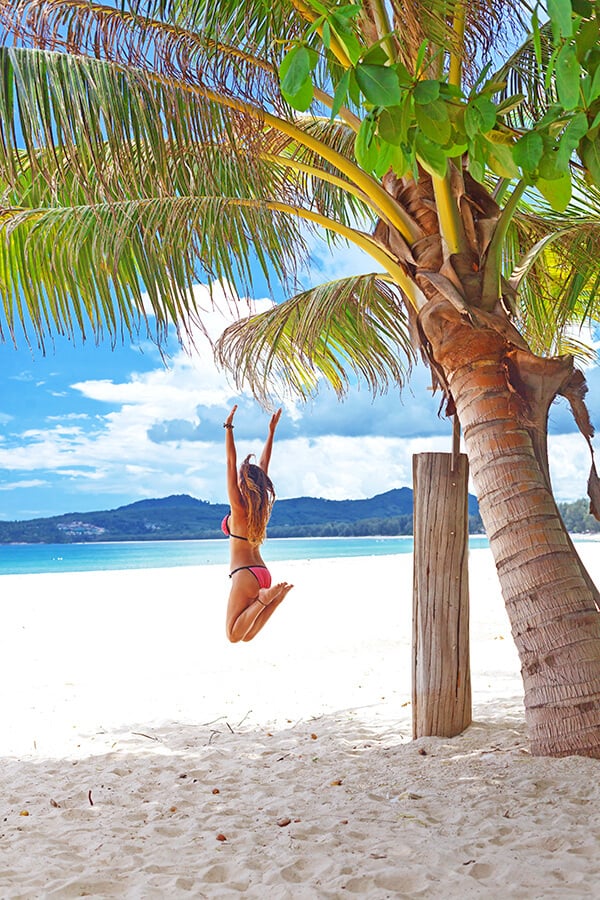 Waikiki Beach
Waikiki is one of the most sought-after beach spots on the planet.
So much so that this 2-mile (3.2 km) length of stunning coastline attracts over 5 million tourists every year!
Even if busy, bustling areas aren't your style, stopping by for a few hours at some point during your stay is worthwhile.
While Waikiki Beach is in fact hardly a hidden treasure, it should still be one of the top three sites on your Oahu bucket list.
Soft white beaches, turquoise waters, breathtaking views, delicious food, and lots of shopping opportunities await you.
Have you ever seen those beautiful instagrammable places in Oahu on social media?
Perfect. This is one of them!
As if it wasn't enough, Waikiki at night is breathtaking!
Its nightlife scene is truly unrivaled.
On Friday evenings, hundreds of bright fireworks soar into the night sky, creating a spectacular event that is a sort of rite of passage in Hawaii.
Looking for something special?
How about a Waikiki sunset & cocktail cruise?
Enjoy the fireworks and a romantic sunset from a luxury yacht!
Click here to check out rates and availability.
Idea: Get a tan at the VIP beach on the island of Oahu
Clean, white sand, tall palm trees, music coming from th establishments on the beach.
It's no wonder that Waikiki Beach can be found in every guide to the best things to do in Oahu!
Make sure to dig your toes into the sand and relax by listening to the sound of water.
This long stretch of sand offers some of the best views of Oahu.
The best time to go?
Early in the morning if you want to be alone. By lunch time or early in the afternoon if you're looking for a fun party place!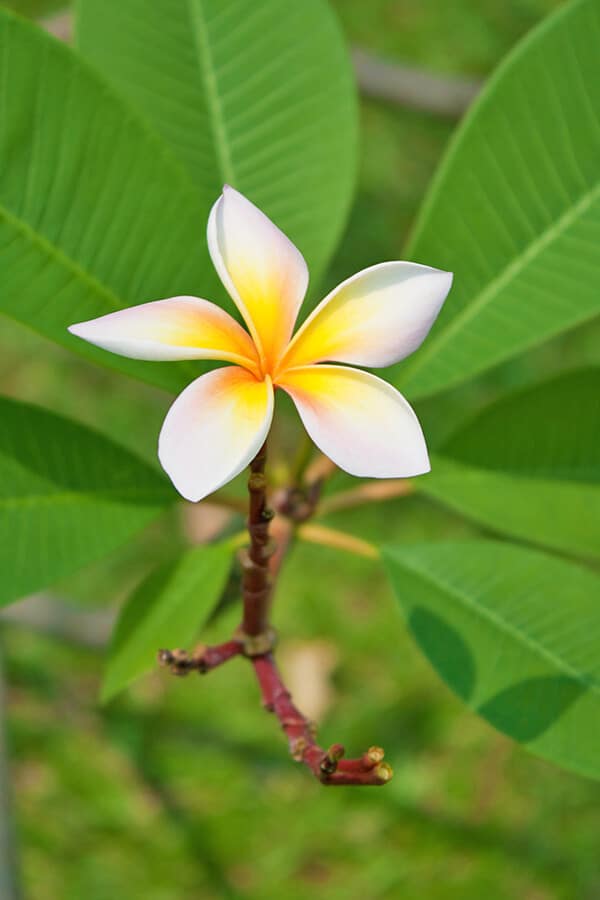 Waimea Falls Park
Have you ever pondered what it would be like to stroll around a Jurassic Park set?
While that isn't exactly possible, going to Waimea Falls will have you wondering if velociraptors aren't ready to leap down the walls!
Waimea Falls, located on Oahu's North Shore, is considered one of the Oahu bucket list hikes.
The trail is short and easy to reach, making it an ideal trip for any kind of traveler.
Another thing to do, aside from hiking, is swimming. You will be able to cool down after a walk into lush botanical gardens, that lead directly to a stunning 45-foot (14 m) waterfall, that rushes down into a natural pool!
Discover what to do in Maui with our all-new video guide!
Idea: Enjoy a popular hike on Oahu
Hiking is one of the best Oahu activities for the nature lovers.
A good change of pace if you want to get away from the beach life for a while.
Waimea Falls is one of the best places to go if you aren't an experienced hiker.
The trail is short and easy, jam-packed with photo opportunities!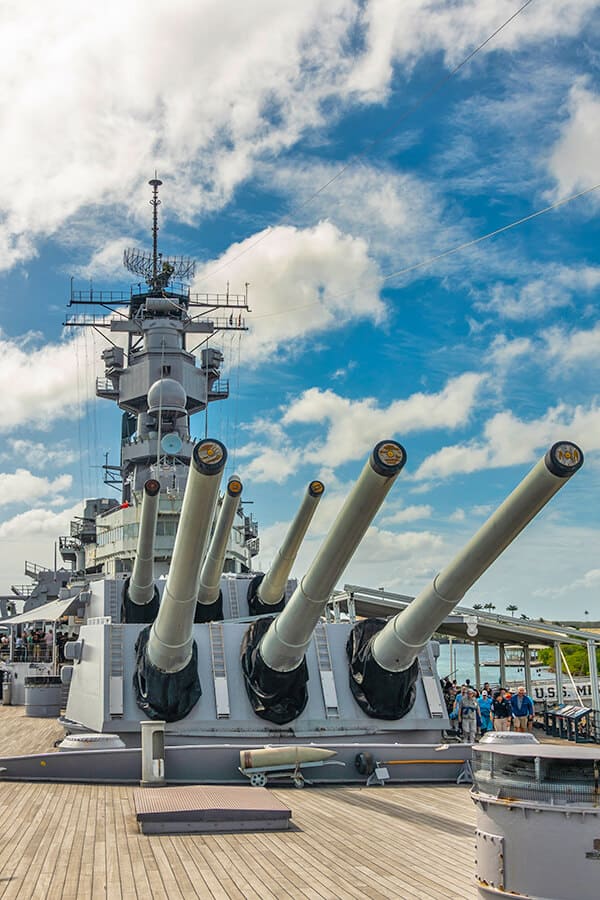 Pearl Harbor
Pearl Harbor is one of the must-see places in Oahu for any tourist. It is a location where history and culture come together to form one of the most inspirational and unforgettable experiences you will ever have.
Being one of Hawaii's most prominent historical sites, making time to visit is necessary if you want to understand more about one of the most pivotal moments in American history.
Furthermore, visiting Pearl Harbor would be a chance to pay tribute to the victims, particularly near the Pearl Harbor Visitor Center.
Nearby places of interest include the USS Arizona Memorial, the Battleship Missouri ("Mighty Mo") Bowfin Submarine, and the Pearl Harbor Aviation Museum (which Al absolutely loved, by the way!).
Do you want to visit Pearl Harbor but you don't have a car?
Book a tour from Waikiki!
An expert guide will tell you all about Pearl Harbor's history. The tour includes pick up and drop off from Waikiki and a tour of the Arizona Memorial.
Click to check out rates and availability.
Idea: Learn history on your Hawaiian vacation
Truth is: you can't leave Oahu without going to Pearl Harbor.
Make sure to find some space in your itinerary to visit the USS Arizona Memorial and the super interesting exhibit galleries.
You can also book a fully guided tour, but the volunteers at Aloha Court can give you all the info you need. For free!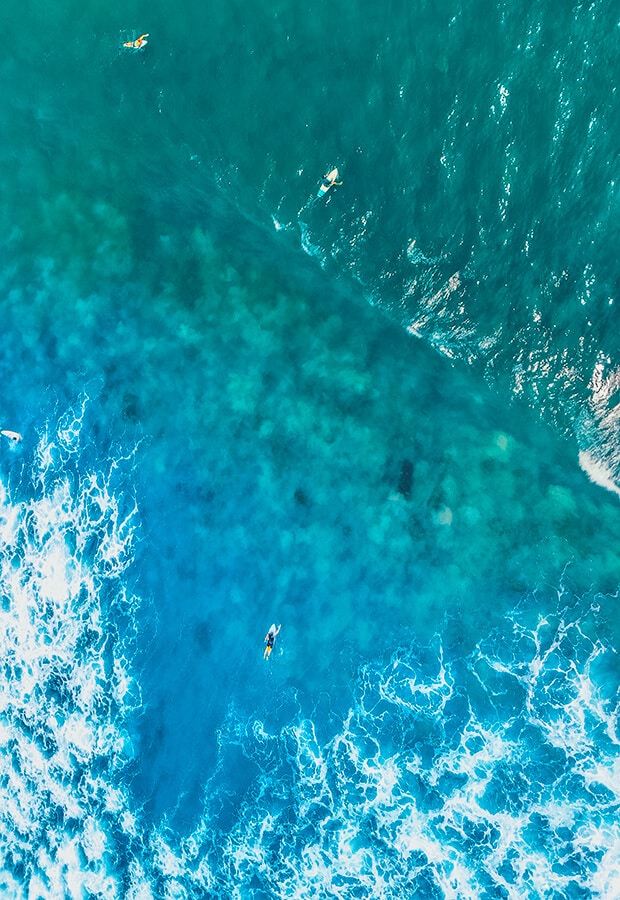 Ka'ena Point State Park
Ka'ena Point State Park, located on Mokuleia, at the westernmost tip of Oahu, is yet another magnificent place in Hawaii off the beaten path.
And a must-see for any nature lover's itinerary, effectively considered one of Oahu hidden gems.
Because not many tourists take the time to visit the area.
This park, with its rocky shoreline, offers some of the best views on the island. There are also plenty of hiking paths to explore if you want to get up close and personal with the wildlife.
The Kaena Point Trail is a five-mile (8 km) journey along the volcanic coast. It will take you through tidal pools, spectacular views of the Pacific Ocean, and plenty of wildlife encounters.
So keep your eyes open and don't forget your camera!
Idea: Enjoy one of the best places to take pictures on the island
Kaena Point is one of the best Oahu bucket list spots when it comes to amazing viewpoints.
Perfect if you are looking for a venue for an Instagram photo session. Or an engagement photo session.
Heck, there's no excuse needed: the trail is gorgeous and there's plenty of photo opps!
Honolulu
Honolulu is Hawaii's capital. While you can't consider it a real off-the-beaten-path destination, it should still be on your Oahu bucket list.
Even if you only have one day.
The cosmopolitan side of the island is a bustling metropolis, which offers a wide array of culinary, cultural, entertainment and shopping options.
Add in dream beaches, tropical beauty and volcanic backdrop.
That's why this place is amazing.
Honolulu has it all!
Idea: Take a stroll here – it's one of the best ways to understand Oahu
A couple of friends who have lived on Oahu once told me that there's always something new in Honolulu.
It's like the capital city just can't stay still for more than one minute.
Kalakaua Avenue in Honolulu is also one of the best shopping streets on the island.
Home to some of the best brand name stores: if it exists, you'll find it there.
The bustling main street in Honolulu stretches from Ala Moana down to Kapi'olani Regional Park.
At night it's gorgeous – the tiki torches are lit and there's also a free hula show at the Kuhio Beach Hula mound (across fro the Hyatt Regency Waikiki).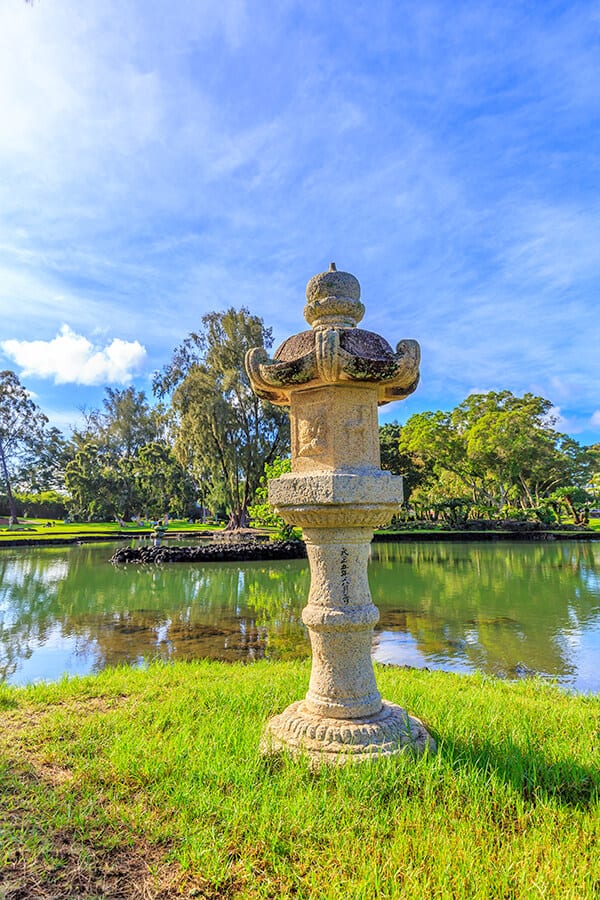 Hoomaluhia Botanical Gardens
Do you enjoy nature but don't want to go all-in?
Hoomaluhia Botanical Gardens is an excellent choice for getting up close and personal with Hawaii's flora.
You can also consider it as one of the secret places in Hawaii. Tourists don't often visit this gorgeous garden!
This 400-acre (1,61 square kilometers) area is home to stunning aromatic trees from all over, as well as the spectacular Koolau mountain range and an enchanting lake.
The lake branches off into various streams and walking trails that you may freely explore to your heart's delight.
Hint: it's a super instagrammable spot, just so you know!
Visiting Hoomaluhia Botanical Gardens is completely free. Unless you stop too often along the trail, say for birding, you can easily complete it in one hour and half.
Part of these gardens can be visited by car. Which makes it a perfect place for your Oahu bucket list if you've visiting with young children. You'll be able to slow down, show them things and take pictures without having to worry about bringing a stroller!
Idea: Discover a traditional Hawaiian garden
Hoomahuia is a 400 acres traditional garden. Its name means "peaceful refuge".
You can go there whenever you want: it's open year-round.
And always beautiful to visit.
The entiree drive through the garden takes about 20 minutes.
So you can fit it also in an already packed itinerary.
Perfect for when you want to visit the east coast of Oahu!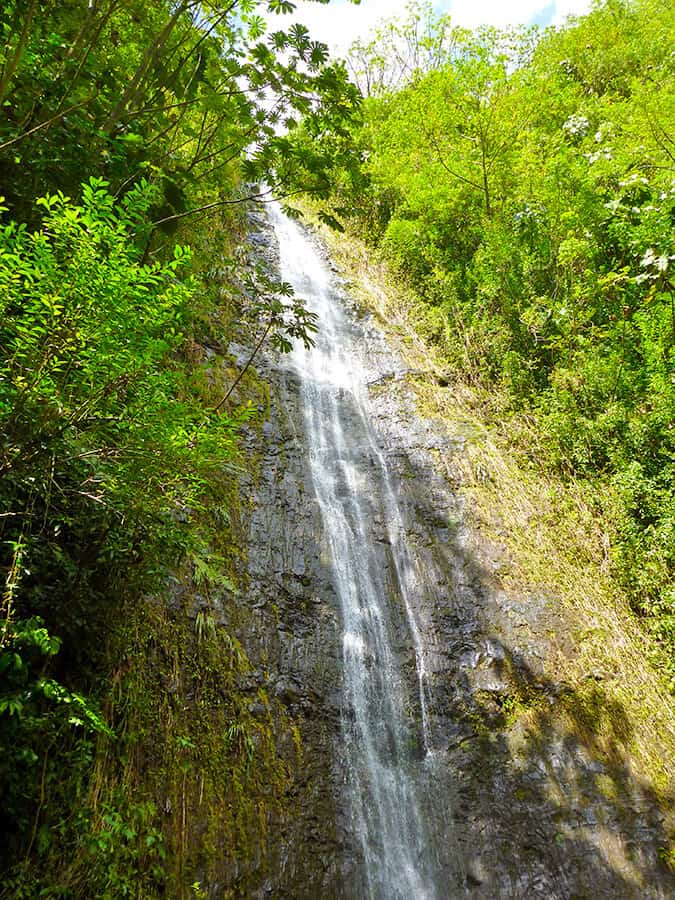 Manoa Falls
Manoa Falls, which cascades a tremendous 150 feet (45 m) down into the slope, gives the sense of being much higher. Especially when you stand at the bottom, looking up at the apparently unending water falling down.
The walk to the waterfalls is an experience by itself. Hence why we have it on our Oahu bucket list.
No matter how excited you are to get there: please, make sure you take some time to enjoy the view as you hike.
I promise it's worth it!
With so many massive trees and fascinating vistas, the entire route will in fact make you feel like you're in the thick of the jungle!
… and that's also why you absolutely need to add some bug spray to your Hawaii packing list. You'll thank me later!
Idea: Experience the thrill of this Oahu bucket list adventure
Hiking the Manoa Falls trail is one of the unique things you can add to your Oahu itinerary if you love the great outdoors.
Consider 1-2 hours for this walk, depending on how muddy the trail is!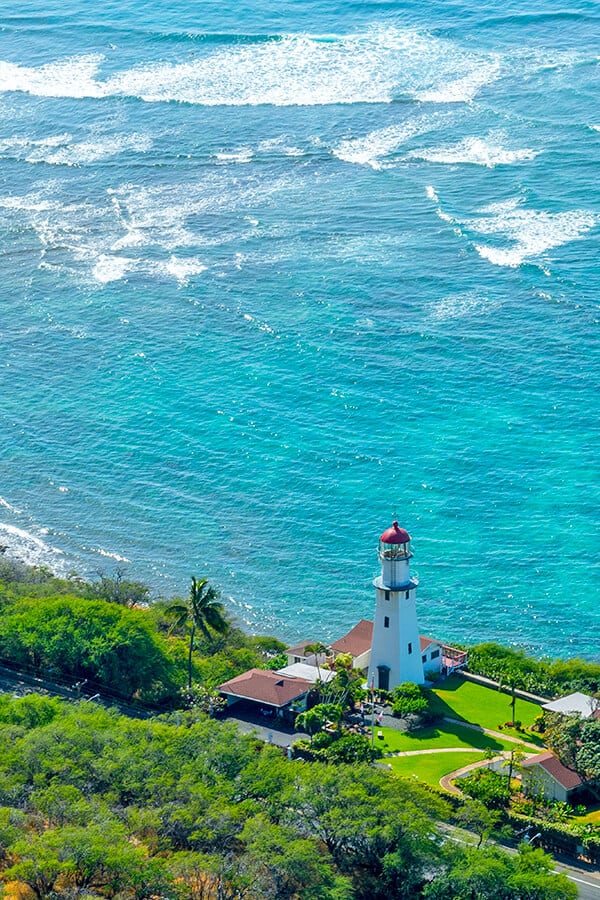 Diamond Head
Diamond Head is perhaps Oahu's most recognizable natural sight, added to possibly every Hawaii bucket list. Ever.
It rises high over Waikiki Beach and acts as a gorgeous backdrop to Honolulu's cityscape.
Diamond Head Road is also considered one of the best scenic drives in Oahu. But if you're looking for a genuine adventure, without having to go too far from Waikiki, then consider the Diamond Head summit hike!
This 1.6-mile (2,5 km) climb will take you all the way to the volcano's peak, and while the distance is modest, the rapid elevation rise makes it a genuine challenge.
Diamond Head can be seen on most postcards from Honolulu. So imagine our joy when we were able to conquer it!
Do you want to explore Diamond Head but you don't have a car?
Book a tour from Waikiki!
The tour includes hotel pick-up and drop-off, the help of an experienced guide and even a visit to the Dole Plantation!
Click to check out rates and availability.
Since I have asthma, I know that this kind of hike can scare most people. Especially those that aren't expert hikers.
So let me offer a few words of encouragement.
The whole trail is paved, as far as we have seen on our last hike there.
And the steepest areas offer stairs that you can climb.
I even loved the fact that along the walk, we found several benches and viewpoints. So I could easily stop to pause and regain my breath.
All in all, I'd do it again!
Idea: Hike to one of the best spots on Oahu for sunsets
Are you looking for a great sunset on Oahu?
You've just found it!
There is no better way to enjoy a romantic sunset at Waikiki Beach.
Hint: lots of people every year pop the question here.
Yes, I'm wiking at you right now.
The best spot to watch the sunset is at the Kuilei Cliffs Beach Park at the foothills of Diamond Head.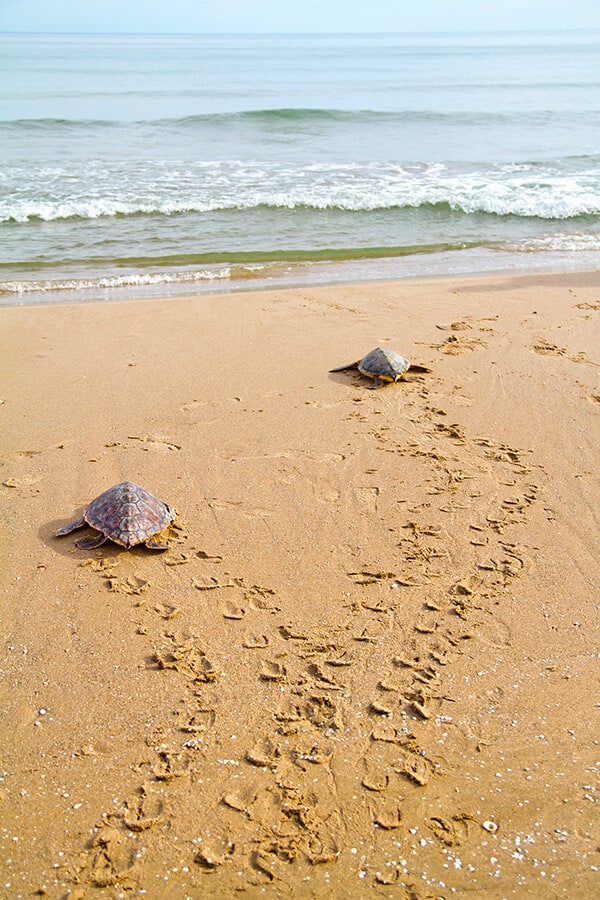 Laniakea Beach
Laniakea Beach, also known as "Turtle Beach" (a name you'll quickly figure out once you get there), is one of the dream beaches you absolutely have to add to your Oahu bucket list.
Going there is in fact essential to fully appreciate the island's natural beauty.
Hawaiian Green Sea Turtles have frequented this beach more than any other on Oahu for decades. Being able to see these endangered turtles frolic in the surf is a unique experience!
Most people don't venture much farther than the "turtle area". But if you just walk about 100 yards (about 100 m) from there, just past the rocky walkway down the coast, you'll reach Chun's Reef.
This gorgeous length of soft sandy beach will make you feel like you're in your own personal piece of paradise. The perfect place to go if you're preparing an itinerary to explore Hawaii off the beaten track.
Idea: Adventure early in the morning to see the sea turtles
If you really want to see the Hawaiian Green Sea turtles, I suggest you head over at Laniakea Beach early in the morning.
Grab a quick breakfast to go and eat it once there.
So you can be on the lookout as soon as possible.
Bonus: + 10 Bucket List Things to do in Oahu You Don't Know About
Book a Pineapple Express Train Tour
This is one of the top things to do for the families!
A fully narrated, twenty-minute train tour inside the Dole Plantation!
The two miles trip will tell you all about how the plantation was found and it'll also show you great spots along Oahu's North Shore.
Drive along the coast of Oahu
If you have rented a car, one of the best activities in Oahu is to just… drive along the coast.
There's always something new.
Stunning viewpoints, secluded beaches.
Or even a kiosk selling yummy Hawaiian shave ice!
Discover the best food trucks in Oahu
Not many people know that food trucks are a long-standing staple of the Hawaiian islands.
They provide a ton of authentic and delicious food you can try at a reasonable price.
Many of them stop daily along Kamehameha Highway.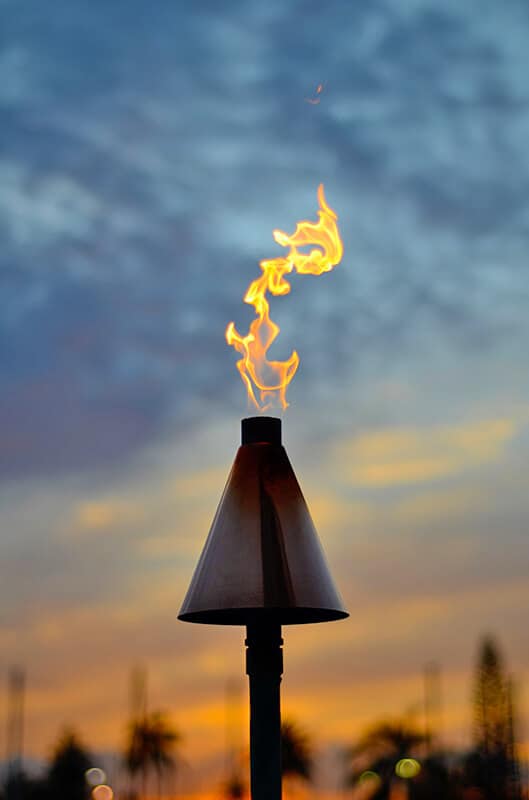 Enjoy a free luau show
Hula, accompanied by Hawaiian music, is traditional in Hawaii.
You just can't leave without enjoying a hula show!
During your vacation on Oahu, you should attend a free luau.
Every Tuesday, Thursday and Saturday there's a free hula show after the Kuhio Beach torch lighting ceremony.
We also found a very nice one (still free) at Kuhio Beach Park near the Duke Kahanamoku statue, at sunset.
It was perfect!
Tan at one of the best beaches in the United States: Lanikai Beach
Lanikai Beach is often voted the best beach on the island.
But is it worth the hype?
The fact that it's not super easy to reach makes it definitely less crowded. Especially if compared to the "VIP beaches" like those in Waikiki.
You'll feel like stranded on a deserted island beach.
That is also because there's basically nothing aside from fluffy sand.
Do not expect lifeguards, bathroom facilities, shaded areas or tiki bars.
You're on your own!
If it's your cup of tea, then absolutely go!
Surf at Sunset Beach
A visit to Oahu cannot be considered complete without a little surfing.
Well, if you can surf, that is!
Sunset Beach is one of the most popular surf breaks in Oahu.
The professional surfer's paradise.
Because it's also the place where you'll find some of the most difficult waves to surf in the world, make sure you have lots of experience before attempting this adventure!
In case you're clumsy like me, you can still go to Sunset Beach to take amazing pictures of the superheroes surfing there!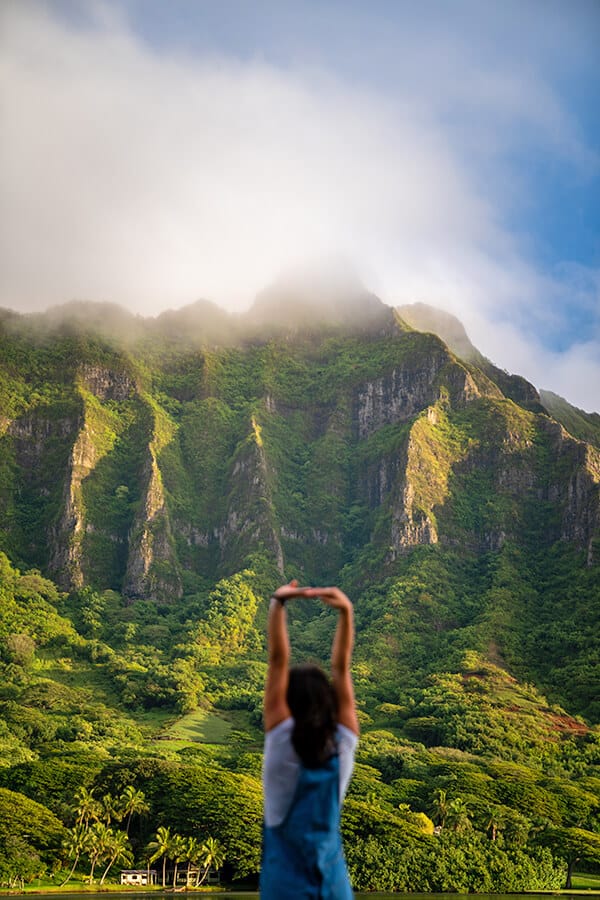 Drive along the scenic Pali Highway
Pali Highway is one of the best scenic drives in Oahu.
Officially designated State Route 61, it runs from Kailua to Honolulu.
If you love to drive, know that along the way there are many attraction and small towns worth visiting.
So add it to your Oahu itinerary for a fun day out!
Get a million-dollar view at Nu'uanu Pali Lookout
Nu'uanu Pali Lookout, also known as "Pali Lookout" is the location where in 1795 King Kamehaeha won the Battle of Nu'uanu.
It's only a few miles from downtown Honolulu, on Pali Highway.
Yet it offers one of the most stunning views of Oahu.
Definitely worth the trip!
Experience Oahu on the Jurassic zipline tour
The Jurassic zipline tour is considered the best zipline in Oahu.
For a good reason!
You can book it at Kualoa Ranch.
It begins at the top of Ka'a'awa Valley and you'll soar over the Jurassic Valley.
It includes 7 thrilling sections, also perfect for friends or couples who want to zip side-by-side.
See the Byodo-in Temple
Byodo-in Temple is a gorgeous temple, located in the Valley of Temples Memorial Park in Kaneohe (Oahu).
The perfect scale replica of Uji temple in Japan can be visited by paying a $5 ticket.
Is it worth the visit?
To be honest, I absolutely loved it and took great pictures for our travel album.
If you have enough time, then absolutely give it a try!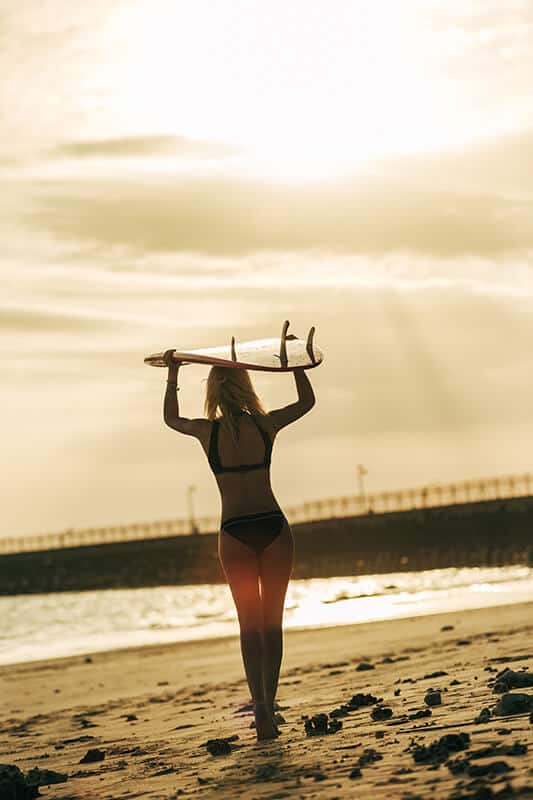 Oahu Bucket List F.A.Q.s
When should I visit Oahu?
January through March is generally sunny and bright. Sometimes the sun can be too even too much!
Yet the water is warm and you can surf if you feel like it!
The very best time to visit Oahu on a budget goes from mid-April to early June. Or between September and mid-December.
Shoulder seasons are in fact known for low airfare and room rates!
Check out the best hotel rates and visit Oahu!
Is Oahu a party island?
Oahu is a paradise island. Known for its gorgeous beaches.
Yet its nightlife deserves just as much attention.
Oahu is in fact home to some of the best restaurants, bars, nightclubs and lounges in the world.
In case you're looking for a guide, here you can find all the best options to enjoy nightlife in Waikiki.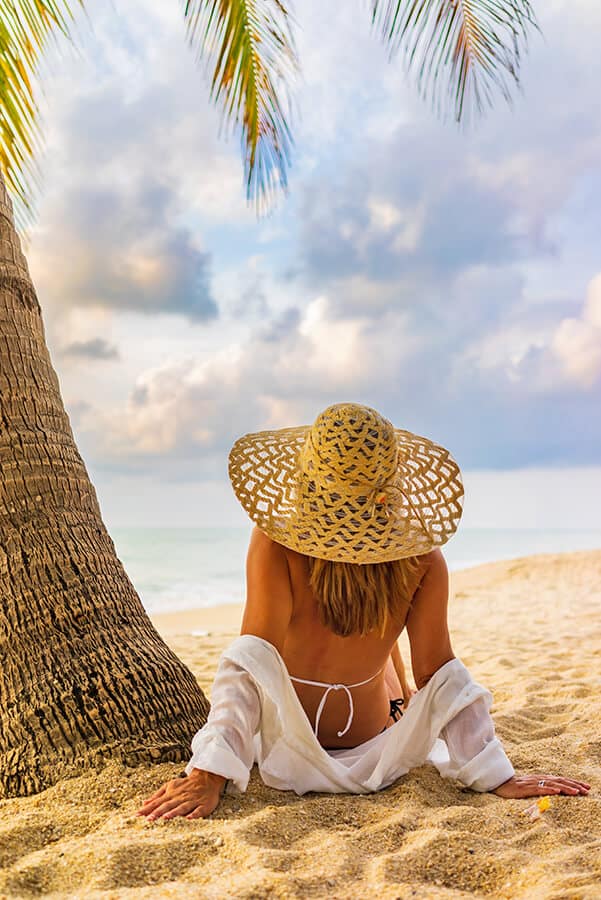 How many days do I need to visit Oahu?
I'd say a minimum of five days are needed to visit the must-see places in Oahu.
Make sure you rent a car and book a few experiences online before you go. So you won't be wasting time!
Should I add the Dole Plantation to my bucket list?
It depends on how much time you have!
Is it your first trip to Oahu?
If the answer is yes, I'd focus on this bucket list or I'd spend some time at the beach.
In case you've already been to Oahu before and you're looking for new places to visit, then give the Dole Plantation a chance.
Yet there's something you should know.
This plantation is often pitched as a free place to visit, but it's not!
Tours start at $13.50.
The better option, in my opinion, is to book a combo tour instead.
Visit Oahu's North Shore and Dole Plantation in one day!
Click to check out rates and availability.
You might also like:
– How to visit Hawaii on a budget
– What to do in Waikiki at night
– The best stops on the Road to Hana
– Top Hawaii souvenirs you can't forget!
– USA Babymoon Ideas on a Budget
– Why you should travel with your partner
– What to Pack for Hawaii
– 30 Most Instagrammable Places in Oahu
– 9 Jaw-Dropping Oahu Scenic Drives
– Discover 10 hidden gems in Oahu!
– Oahu Bucket List Destinations You Will Love
Pin it for later!
Travelling Dany
Danila Caputo is a bilingual travel writer living in between Naples and the Amalfi Coast (Italy). She travels and works with her husband Aldo, photographer and videographer. Their blog chronicles their adventures around the world, Italian/European culture and tips on how to be responsible travelers. You can find out more about their latest trips and their life on Instagram and Facebook.