Planning a trip to Scotland: truly useful tips for first timers
This post includes affiliate links. As an Amazon Associate, I earn from qualifying purchases. Full disclosure.
Do you want to plan a trip to Scotland but you feel a bit overwhelmed? Scotland isn't super expensive or difficult to visit, I promise! This guide will help make your trip unforgettable – without breaking the bank. Let me tell you everything you need to know!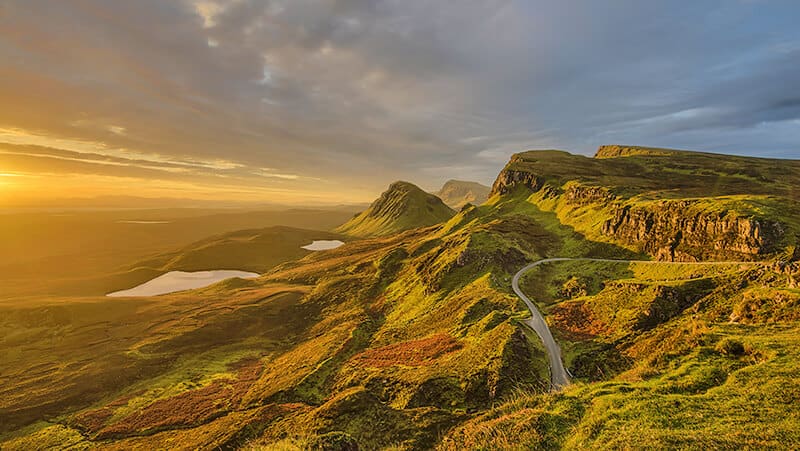 Planning a trip to Scotland can be tricky, even if you've been thinking about it for the longest time. Not only there's a whole lot of mixed information online, but you'll also have to deal with a ton of stereotypes about visiting Scotland. Weather, food, bagpipes… everyone seems to have a different one. After our first trip to Scotland I decided to write this article to try and shed some light on what is truly important while planning your Scottish holidays. We'll go straight to the point(s) so you can have a clear idea of what I wish I'd known before we visited Scotland for the first time!
Quick Links to Post Content
What is the best time to visit Scotland?
The things we'd heard the most before visiting Scotland were mostly that it "always rains". And "the weather is horrible".
We actually found out on our own that in Scotland you can have 4 seasons in one day.
The weather forecast is usually absolutely useless.
With that in mind, as a general rule, the best time to go to Scotland is from late March to May.
September to November are also good months, but according to the locals we talked to in Edinburgh, the weather doesn't really change much.
Spring is usually warmer in the South, but you should expect snow in the mountains of the Highlands.
Planning a road trip?
Click to download our FREE printable
ROAD TRIP CHECKLIST!
From June to August there are lovely sunny days.
While the weather improved, we still experienced chilly evenings and the occasional rainy day.
Summer in Scotland is also possibly the most crowded and expensive season.
Which is also why we don't particularly like to plan our trip during the warmer months.
The colder months are usually the cheapest time to fly to Scotland.
Be aware that you'll have to pack the right stuff and that it might be super cold.
Visiting Scotland in winter can be a good option for those who travel on a budget.
Check out the 15 best European destinations to visit in winter!
If you are planning a Scotland road trip like us, it will be a bit easier.
We were able to haul around warm and heavy raincoats, rain boots and a change of clothes in the trunk.
But what we didn't know is that Scotland has actually narrow streets.
So you should get a smaller car, but not small enough that it feels unsafe to drive when it rains.
In Scotland they drive on the left.
To that you will have to add 3 more factors.
Heavy rain, narrow streets and fog.
During our trip in March it rained a lot and in the morning the fog covered even the huge railway bridges.
We found a super cheap rental car company where we snatched a medium-small car.
Yet sometimes Aldo had to be very careful because there were cars parked in the street.
Be extra careful while driving, especially on foggy days.
You can click here to check how much renting a car in Scotland would cost you.
Of course, renting a car is not the only way to visit Scotland, so if you feel unsure please don't force yourself!
Trip planning helps reduce the stress of having to deal with a particularly uncertain weather and a seemingly "difficult" destinations.
So now is the time for you to decide how you want to explore Scotland. Always do it at your own pace: this is your trip!
Keep reading to find info also on what to pack, to make sure you are well prepared to your trip.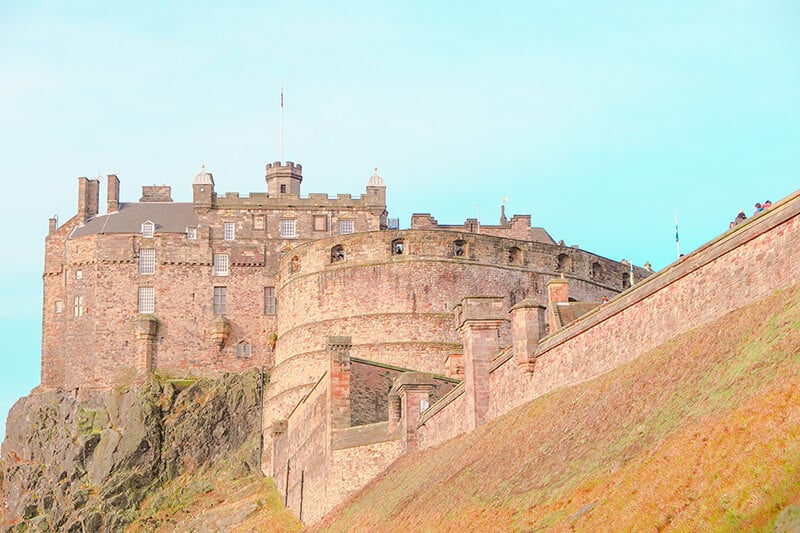 Do you want to attend the Edinburgh Festival?
The Edinburgh International Festival is an annual celebration of the arts that takes place in Scotland.
This unique event brings together some of the world's best performers, from theatre and dance to music and comedy.
It has been running since 1947 and attracts thousands of visitors each year!
The Edinburgh Festival 2023 will take place from August 7 to August 27.
Ticket prices and on-sale dates are usually listed on the official Edinburgh International Festival website.
You can also choose to have your tickets shipped out!
The additional fee is + £2 for postage. If you are planning to make your trip to Scotland about arts and music, attending this festival should be at the top of your bucket list.
There will be also plenty of activities to take part in, such as workshops, street theatre exhibits and local food experiences.
The thing is: it'll be super crowded.
So if you already planning a vacation to Scotland in the summer, by all means, give this festival a try.
If not, make sure you book your hotel as soon as possible.
Everhything will be fully booked in Edinburgh as the festival approaches!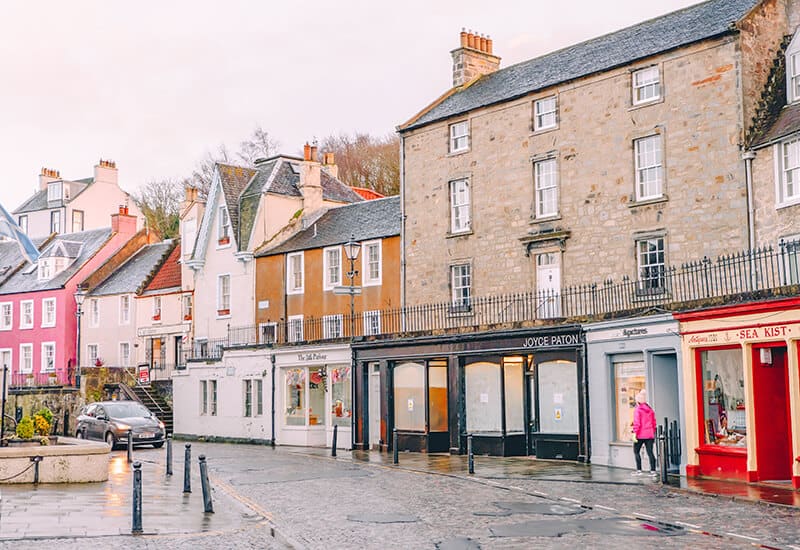 Road trip, public transport or organized tour?
Scotland offers so much to see and do.
Whether you choose to visit by road tripping, using public transport or booking a tour, you will definitely have an unforgettable experience.
But let's see what is the best way to get around Scotland!
Road tripping allows you the freedom to explore at your own pace and take in the stunning scenery along the way.
You can take in the rugged beauty of the Highlands, visit historic castles and monuments, explore quaint villages and towns. Or sample some of Scotland's finest whisky.
For those who prefer a slower pace, there are plenty of scenic drives along the coast of Scoland.
With plenty of stops along the way to take in the views.
After flying into Scotland, just get your rental car and enjoy your trip.
You're all set!
Public transport is a great option for those who are visiting on a budget.
Or those who don't feel comfortable in driving abroad.
Using public transport can be cheaper than renting a car.
Yet keep in mind when planning that it might be a bit tricky, according to your itinerary.
Public transport in Scotland is cost-effective and absolutely reliable.
The rail network is operated by ScotRail and there are also two inter-city bus services: Citylink and Megabus.
Booking a tour is ideal for those who want to get the most out of their trip.
Without having to drive or to plan a rail trip.
An organized tour of Scotland is a great way to discover all the hidden gems. Because they are usually led by local guides.
Unfortunately, this kind of trip can also be a bit more expensive.
Whichever option you choose to experience Scotland, you won't be disappointed.
This dream trip is sure to leave you with lasting memories!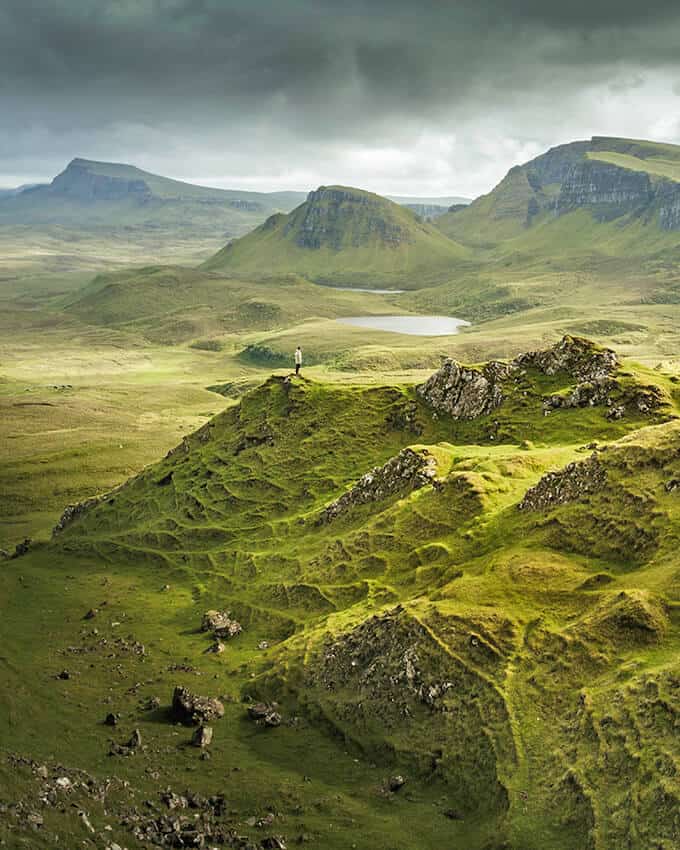 Prepare a solid Scotland itinerary before you go
Whether you're planning a Scotland road trip or just exploring the Scottish Highlands, you absolutely need an itinerary.
The main reason why is that you'll be able see and do more.
There's nothing worse than landing and not knowing where to go in Scotland.
Or even just booking the first nights, without having a clear idea of where you want to go next.
Usually this kind of trip ends with you returning home and discovering that there's so much to see and do that you've completely missed. Because you hadn't researched the area before to visit.
Preparing a short itinerary is a great idea especially if you don't have much time.
Many people hop on a London to Scotland train, spend one or two nights in Edinburgh or Glasgow, then they return home.
Make sure the time and money you're investing in this trip are worth it.
Research before you go and note down all the things you want to see and do!
Did you know that Edinburgh is one of the best cities in Europe in fall?
Your Scottish holidays will be even better if you also prepare for every possible scenario the weather might throw at you.
What I do is usually writing down all the things I want to do, see and eat with Aldo on every single day of my trip.
Then on an extra column I also make sure to add everything that can be done on a rainy day.
Fog and rain won't be able to ruin your trip if you already know how to avoid them.
Make sure to add all the indoor activities you can rely on in case of bad weather to your Scotland vacation ideas bullet journal.
There's quite a lot you can do in Scotland on a rainy day.
Museums, brewery tours, you can even hit the mall or visit someplace special!
One of the main highlights of our trip to Edinburgh was the Royal Yacht Britannia.
The Queen's former floating royal residence can be explored thanks to a super cool audio guided tour.
The ship has 5 decks and the tour will show you a rare glimpse into the public and private lives of the British Royal Family (there's a ton of private pictures and insights into the life of the royals).
You can click here to buy tickets (they include a free audio handset in 30 languages) to skip the line.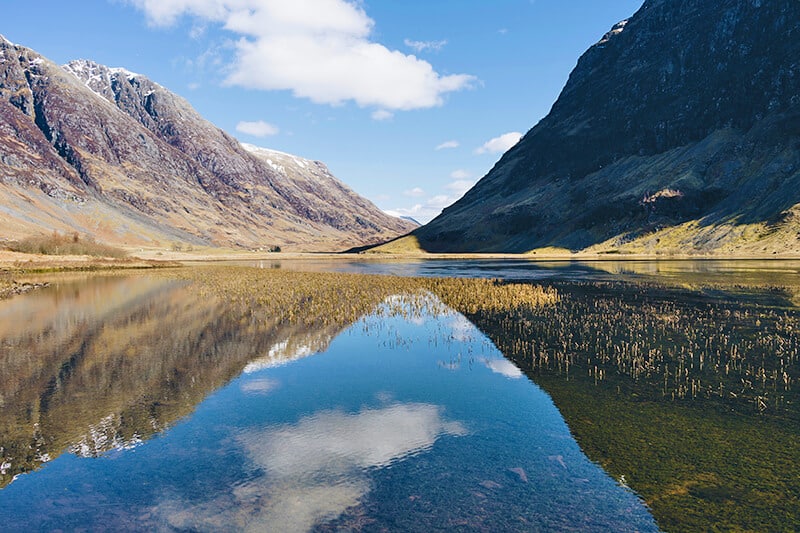 Add a few day trips from Edinburgh!
While planning a trip to Scotland, if you do have a few more days left in Edinburgh and you already explored the city, I absolutely encourage you to plan a few day trips.
Edinburgh is one of those cities you can explore without renting a car.
Parking is usually pretty expensive and actually even just finding a parking spot should be enough to celebrate!
Yet you must be aware also that while you can plan a few day trips on your own using buses and trains, some places are difficult to get to.
Most of the times you will need to walk a lot just to get from the train station to one of Scotland's attractions.
If it's a rainy day, it can be a nightmare.
How about you rent a car just for one day?
Planning in advance will help you to sort out through all the options, decide the things you want to see in Scotland, and put it all on paper.
Once you're done, you can go through your itinerary and rent a car for 1-2 days, according to the day trips you want to experience.
How long each of these trips will take depends on how you're going to get there.
Travel times change quite a lot.
That's why renting a car might be a good option if you're interested in exploring the Edinburgh outskirts and the off the beaten path areas.
Less travel time means you can visit more places!
Some of our favorite day trips from Edinburgh include:
Stirling Castle
St. Andrews and the Fife Coastal Route
Linlithgow Palace
Glasgow
North Berwick and the Scottish Seabird Centre
Rosslyn Chapel
Abbotsford House
You might also like:
20 awesome day trips from Edinburgh
Harry Potter in Edinburgh: self-guided tour
How much time should you spend in Scotland?
Before you even start planning your Scotland itinerary, there's one more thing you absolutely need to sort out. How many days do you have?
There are many interesting Scotland tourist attractions.
It's important to realize that, unless you have at least one full month, you might not be able to visit all of them with just one trip.
As I mentioned earlier, you can also hop on a London to Scotland train to spend only a couple of days in Edinburgh or Glasgow.
Visiting Scotland doesn't have to be stressful, you do you – always!
Back in the day, since we had been planning a trip to Scotland for the longest time, I felt disappointed because "how come I can't visit everything right now?".
What I finally realized is that I'd rather enjoy the best of Scotland without having to rush everything.
If you fall in love with this beautiful Country and want to explore more, nothing stops you.
Book a second trip with a different itinerary!
The thing you should keep in mind is that this trip will change according to what you make of it.
Landing in Glasgow or Edinburgh will make a difference.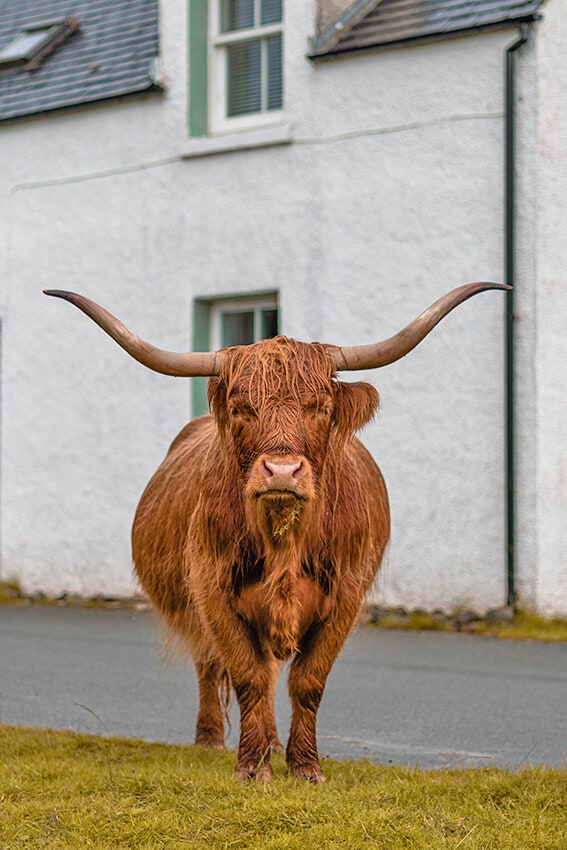 If you are thinking of a Scottish Highlands tour, you should plan at least one week or up to 12 days to get a good overview of the most beautiful spots.
That doesn't mean that you can't plan a short getaway to enjoy one of the big cities, or an even shorter Scotland road trip.
Cruising around the country and exploring the Harry Potter spots in Edinburgh take less days and will still allow you to enjoy your time in Scotland.
Let me repeat myself: you do you!
Trip planning helps reduce the time you'd spend just sitting down while trying to decide what to do.
Make sure to note down a realistic overview of your trip.
What you want to see, your budget, how many days you might be able to pull off and if you want to drive in Scotland.
Once you're done, you'll have a better idea of how long you should stay.
In a nutshell: don't let anyone tell you that two days spent in Edinburgh is not enough, but be aware that you might not be able to visit the Highlands if you only plan to visit Scotland for like three or four days!
Check out this ultimate guide to what to buy in Scotland: the best souvenirs ever!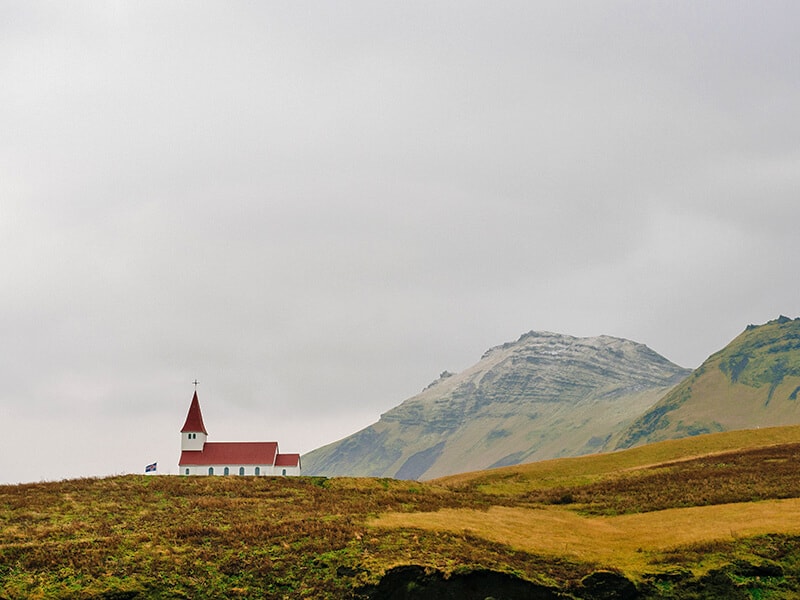 Where should you stay to see the best of Scotland?
Trying to decide on a home base in Scotland can be a bit overwhelming.
It's another super useful piece of the puzzle you need to plan the perfect trip to Scotland and it really depends on how much time you have.
If you have 1-5 days in Scotland, I'd stick to Edinburgh or Glasgow.
For a longer trip you could just move around according to your itinerary – especially if you have rented a car.
Renting a car and landing in Glasgow means you could add the Isle of Skye to your itinerary.
Driving from Glasgow to the Isle of Skye takes about 5-6 hours (factor in speed limits and traffic).
You won't be able to make this a day trip, but it's not even a super difficult trip.
Booking a longer stay in Glasgow?
Then you could visit Brodick (Isle of Arran) and its castle, New Lanark, a UNESCO protected village, Isle of Cumbrae and Wemyss bay, among others.
Use public transport, whenever is possible.
Edinburgh is also doable as a day trip!
If you're staying in Glasgow and you have a car, you should hit the Ayrshire and its coastal routes, Stirling Castle, Falkirk, the Isle of Skye, Loch Lomond and Inveraray on Loch Fyne, among others.
Click here to find the very best deals on hotels in Glasgow.
If you're planning to stay in Edinburgh, you can visit St. Andrews, Rosslyn Chapel, Stirling Castle, Linlithgow Palace and more using public transport.
In case you decided to rent a car, you should add a road trip on the Fife Coastal route to visit the lovely villages on the coast, the Forth Valley Tourist Route, the Glentress Forest and Falkirk.
You can also drive from Edinburgh to the Isle of Skye.
But since it will take you 6-7 hours, make sure you book at least one night on the island.
You absolutely can't make this a day trip.
Click here to find the very best deals on hotels in Edinburgh.
Useful tip: No matter where you decide to stay, while searching for a hotel, hostel or b&b make sure it's close to a bus stop. Planning your day trips will be way easier!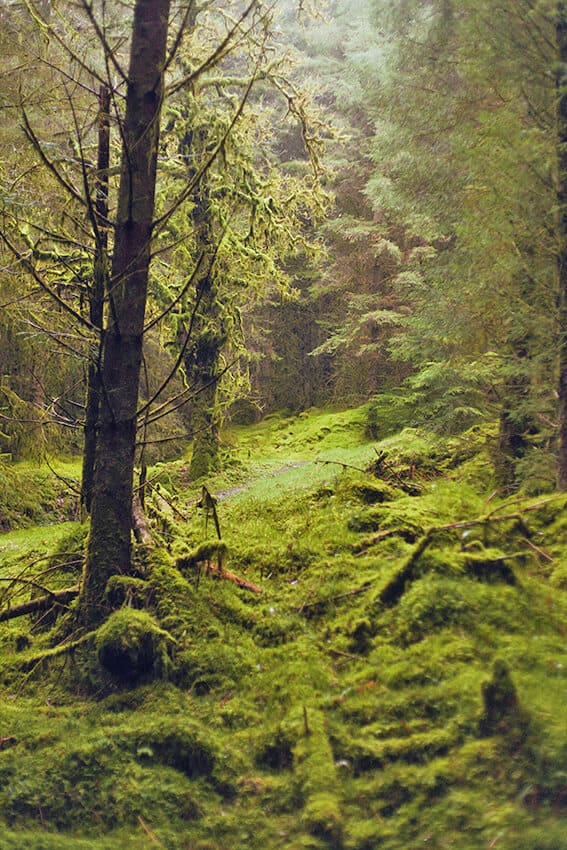 Best places to visit in Scotland: suggested itineraries
It's finally time to start putting all the pieces together!
Let me suggest you a few itineraries for your trip to Scotland that might inspire you.
They're themed around Scottish castles, movies, history and culture.
You can also mix and match, but make sure you consider first all the things we already discussed in this article.
I'm sure you don't want to spend hours and hours driving or in a bus!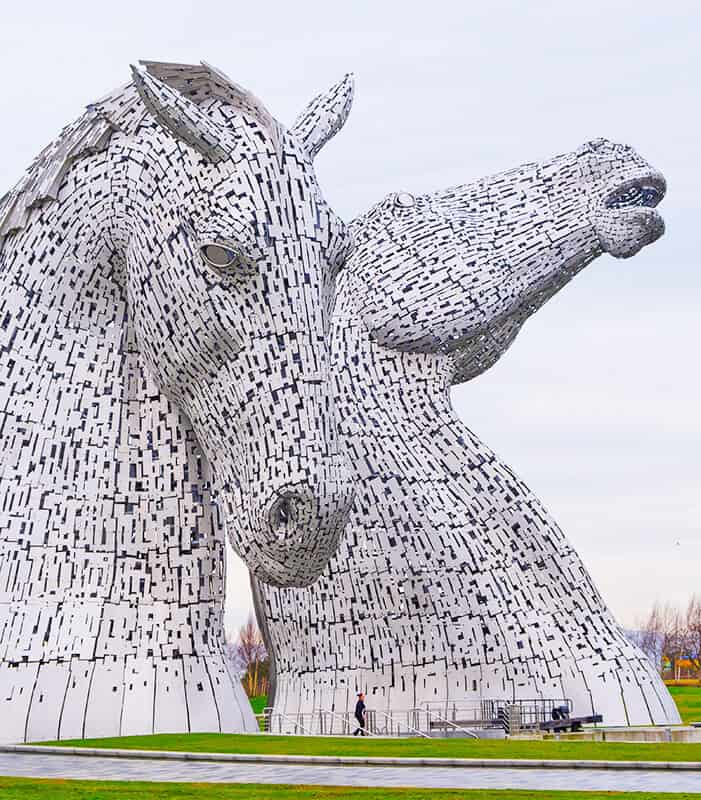 Scotland itineraries: 2-5 days
Victorian itinerary – 4 days
Follow the history of the Royal Family, starting with Drum Castle (Drumoak) and then moving to Glen Tanar, Cambus O'May and Ballater, where you might enjoy horse riding, or rent a bike to explore the Scottish countryside.
On your third day, visit Balmoral Castle and Loch Muick, the places Queen Victoria and Prince Albert loved the most.
Your last day in Scotland will be spent exploring Braemar village and the Cairngorms National Park. Don't forget to visit Braemar Castle as well!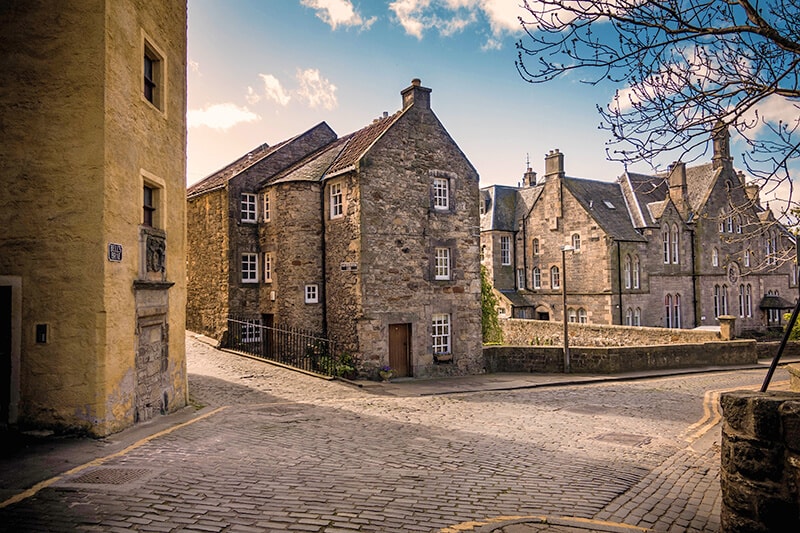 Aberdeenshire Coastal Trail – 4 days
This itinerary works best for those who have rented a car.
Your first destination should be the beautiful St. Cyrus, where you can enjoy a magnificent National Nature Reserve.
The second day will be spent driving through Balmedie, Cruden Bay and Rattray. At Cruden Bay take pictures of Slains Castle.
It is believed it inspired Bram Stoker for his masterpiece, Dracula!
The third day will be spent exploring fishermen villages, lighthouses and eating delicious fish between Crimond, Fraserburgh and Macduff.
Last but not least, three fairytale towns in Aberdeenshire.
Macduff, Banff and Portsoy: don't forget to order salmon, they fish it there and it's delicious!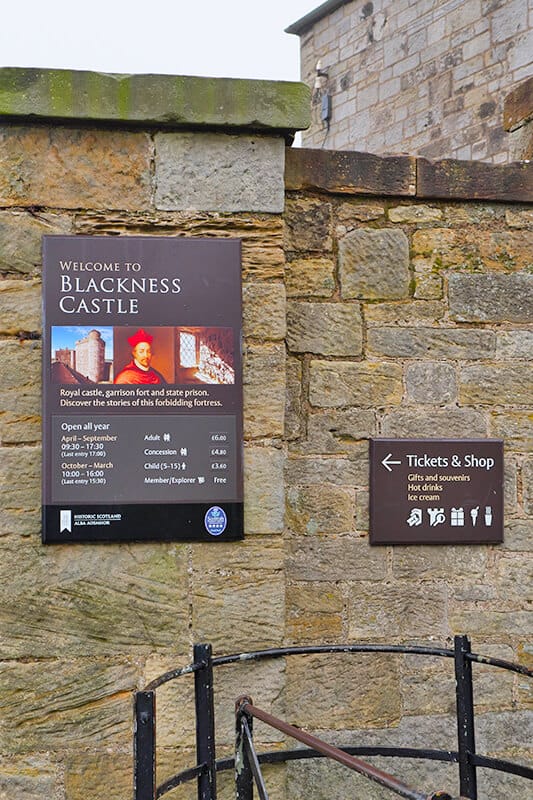 Skye and Fort William (using public transport or driving) – 4/5 days
If you start your four-day trip to Scotland from Inverness, you can explore the best of Scotland even just using the public transport.
This is possibly one of the most beautiful train trips in Europe so there's no need to rent a car!
Start from Inverness and go to the Isle of Skye.
On your second day you can explore the island, take pictures of the cliffs or enjoying a good glass of whisky.
Your third day in Scotland will also be the last one in Skye.
If you still haven't been there, make sure you go to Portree, the main town on the Isle of Skye.
Then move to Fort William.
In the warmer months you can also hop on the Jacobite Steam Train (the famous "Harry Potter train" from Fort William to Mallaig!
The fourth day will be spent in Oban and Inveraray on your way to Glasgow.
If you want to see more of Glasgow, go straight there because the biggest city in Scotland has so much to offer!
Of course, if you have one more day, it'd be even better!
Find out how to plan a mini-itinerary from Edinburgh (by renting a car or using public transport)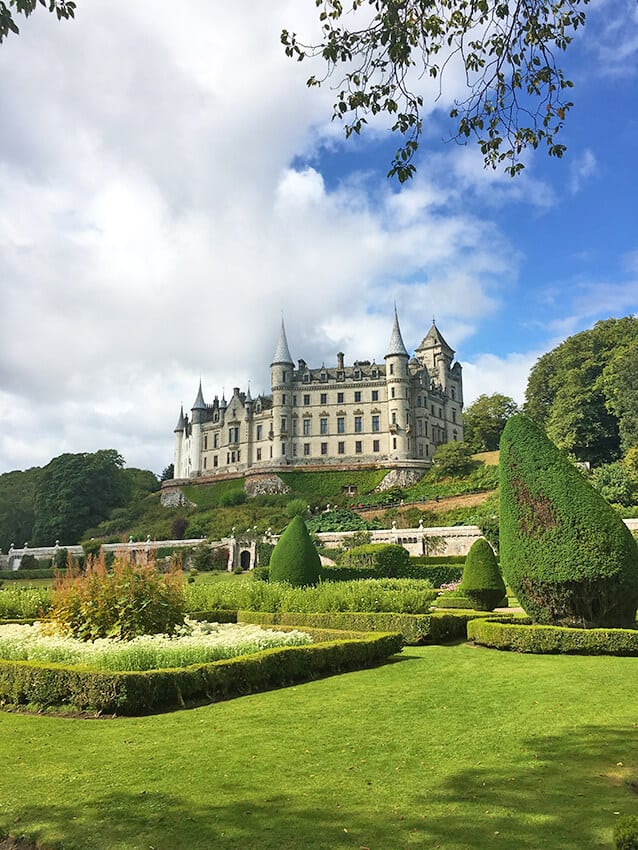 Scotland itineraries: 6-12 days
Movie locations in Scotland – 7/10 days
Being nerds, we absolutely love to explore movie locations whenever we visit a new place. In Scotland we've visited locations from the Da Vinci Code, Harry Potter, the mighty Braveheart, Skyfall (James Bond) and even the tv series Outlander, albeit you'll find more of that on our next itinerary.
The first day will be spent between the Machars peninsula, Port Logan and Stranraer. Movie filmed in this area? The Wicker Man!
On your second day, explore World War Z, The Angels' share and Cloud Atlas movie locations between Maybole and Glasgow.
The third day will be all about Harry Potter, Trainspotting, The Illusionist, Chariots of Fire, Cloud Atlas, Da Vinci Code, and Journey to the Centre of the Earth, between Edinburgh and Roslin.
Wake up early the following day, and give your all to Chariots of fire and The Queen.
You're going to visit St Andrews and Ballater!
All the Disney die hard fan will immediately recognize Dunnottar Castle, which inspired Merida's castle in Brave.
It's located in Pennan, where you can explore also a few Local Hero movie locations.
Last stop of the day will be Loch Ness, from The Water Horse. Keep your eyes open in case you spot Nessie!
Keep on marching North to enjoy the most scenic train trip in Scotland: hop on the Jacobite Steam Train from Fort William to Mallaig.
You'll recognize it from the Harry Potter movies!
In this area you will also find Braveheart, Rob Roy and Highlander movie locations.
Last but not least, explore Glencoe, Killin and Doune, searching for Outlander and Monty Python locations.
Does it look familiar?
Well, it might be that you've recognized a few impressive scenes from James Bond's Skyfall!
Note: If you decide to spend a few more days in Scotland, make sure to add them to Edinburgh and Glasgow – you won't regret it!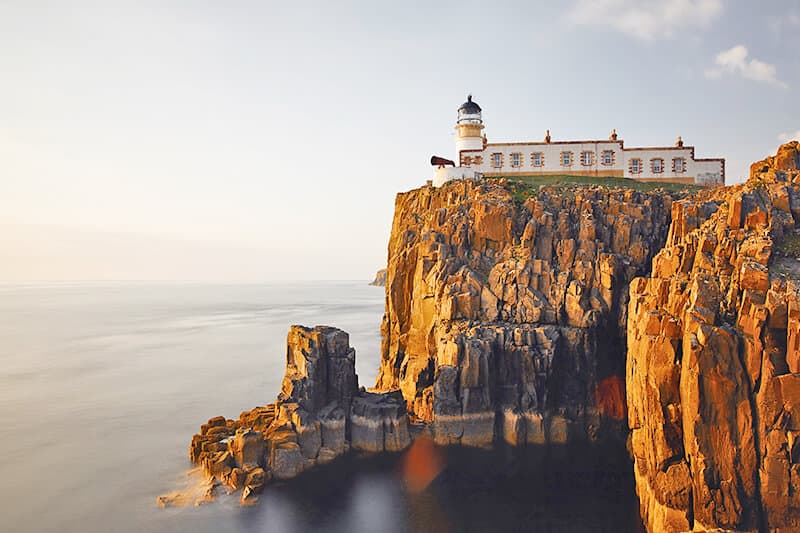 Outlander road trip – 12 days
Do you want to explore the places where Jamie and Claire have been adventuring in Outlander?
This 12 days itinerary will show you places from the most important scenes in the Outlander tv series and the Outlander books!
Start the first day in Edinburgh, visiting the Palace of Holyroodhouse, the Old Town and the National Museum of Scotland.
Then hop on a historical train at Bo'ness station (Bo'ness & Kinneil railway), which was portrayed as a station in London in the tv series.
You could also enjoy a short visit at the Museum of Scottish Railways.
When you're done, drive to Linlithgow Loch to explore the beautiful palace.
There's also a train from Edinburgh to Linlithgow (20 minutes).
On the third day you will visit Hopetoun House near South Queensferry, which has been used as location for many key scenes in the first and second series.
Once you're done, drive to Blackness Castle: it'll be a short visit because the castle is small, but the pictures will be very nice.
When we visited, driving there was awesome because of the lovely Scottish countryside.
You could also end the day with a trip to Callendar House at Falkirk.
Since you're there, make sure to also see the Kelpies!
The following day should be completely dedicated to Drummond Castle, Deanston Distillery and Doune Castle on your way to Stirling.
Spend the night in Stirling, because Stirling Castle deserves a few hours (it's amazing), then drive to Culross.
This tiny, gorgeous village is the perfect instagrammable spot: in Outlander it was the Cranesmuir village!
If you have some more time, also add Falkland Palace to your fifth day in Scotland.
It looks familiar because it was used for many different scenes in the first two Outlander series.
Keep driving North: you're going to Inverness and thus to the Scottish Highlands!
The first thing you should do?
Visit the Highland Folk Museum in Newtonmore.
Then explore the Culloden Battlefield, where there's an interactive museum, and the nearby Clava Cairns, an important burial site dating back to over 4.000 years ago.
Inverness is the city where in the Outlander books Claire and Frank have been honeymooning.
There's so much to see and do, but I encourage you to also find some time to drive to Loch Ness.
It's the most famous lake in Scotland: Clare even got to see Nessie!
It's day 8 and today you'll be driving through the Great Glen, towards Fort William.
Here you can explore the Glenfinnan monument at Loch Shiel, the West Highland Museum and the mountain gondola (the only one in the UK) at Nevis Range.
From Fort William, you should drive South, towards Glasgow.
Make sure you visit the most beautiful valley in Scotland: Glen Coe.
It's like driving to a secret place, far away from the rest of the world.
Don't let the bad weather deter you: your pictures will be even more beautiful if there's a storm coming!
As I already mentioned before, there's a lot to see and do in Glasgow.
Two of the best Outlander locations here are the Glasgow Cathedral and George Square.
But I encourage you to spend at least one more day exploring the city because it really is worth it!
Now, if you want to see more, you could drive to Galloway, to explore Drumlanrig Castle and the Galloway Forest Park.
But if you didn't spend much time in Edinburgh during the first part of this trip, book two nights there, return your rented car and just walk around, taking in the beauty of the capital of Scotland.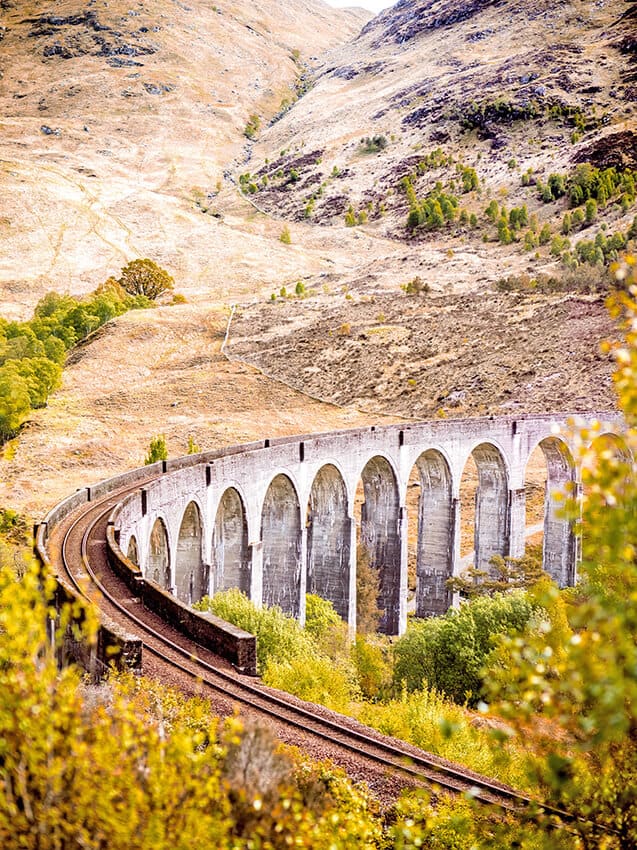 Packing for your Scottish vacation
The main thing you should never forget when you're packing for Scotland is that you have to dress in layers.
With this in mind you can easily pack a proper suitcase (it's a great strategy also if you're visiting with a carry-on only) and this will be one less thing to worry about while you're planning a trip to Scotland.
According to when you're visiting, make sure to add a few cotton t-shirts or thermal underclothes.
The colder months are possibly the cheapest time to fly to Scotland, and gosh.
It might be pretty cold indeed.!
If you do wear thermal underclothes, you will be covered no matter what.
A good packing list for Scotland would thus be: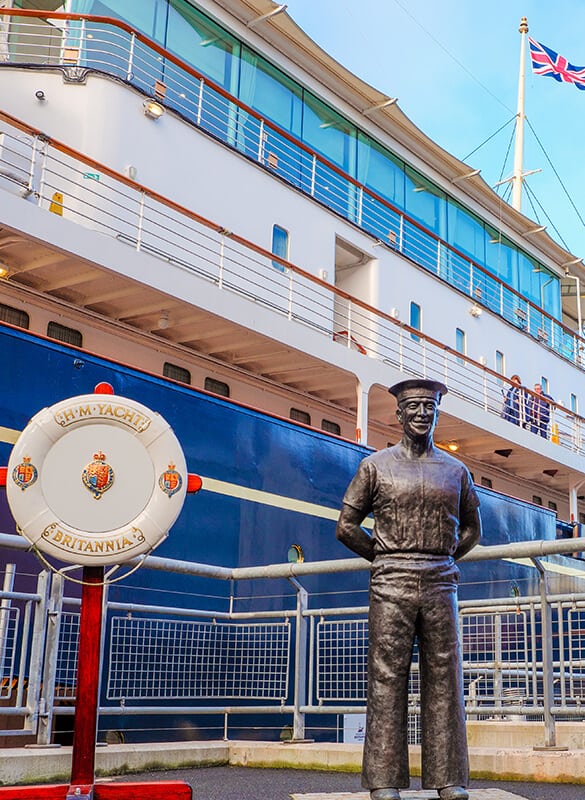 Scotland travel tips in a nutshell
Try to pack light (but smart)
Note down all the things you want to see
Make sure you don't add too many things to your itinerary
Don't hit only the popular Scotland tourist attractions
You do you: tailor this trip on your needs and budget
Don't drive if you don't feel super comfortable in doing so on the left
Be prepared for unpredictable weather
Have fun!
You might also like:
How to spend 4 days in Scotland
Where to buy the best Scotland souvenirs
Walk the Harry Potter tour in Edinburgh
Travel guide to the best 20 day trips from Edinburgh
Planning a trip to Scotland: the best tips & tricks
20 ideas for an awesome autumn trip to Europe
New requirements to travel to Europe
Pin it for later!
Travelling Dany – Danila Caputo
Danila Caputo is a bilingual travel writer living in between Naples and the Amalfi Coast (Italy), graduating from the University of Naples Suor Orsola Benincasa in Foreign Languages and Literature. She travels and works with her husband Aldo, photographer and videographer. Their blog chronicles their adventures around the world, their love for the USA (where they have family), Italian/European culture and tips on how to be responsible travelers. You can find out more about their latest trips and their life on Youtube, Instagram and Facebook.