This post is also available in: Italiano (Italian)
I live in a part of Italy where people still sometimes think of me as a "socially accepted weirdo" because I plan my own trips without going to a travel agency. Imagine their faces when I announced that I'd be simultaneously arranging both my wedding… and my honeymoon. People thought that the pre-wedding stress had gone to my head!
Thinking back to those days, almost three years later, I must admit that sometimes I felt scared. I had every reason to, after all I was planning the day – and the trip – that we would've remembered for the rest of our lives. What if something went wrong? You won't believe me, but planning my marriage and fixing the house we're now living in, felt like the easier parts. Yes, you heard me right. Even if I'd planned and tailored my own trips for over 10 years, I was starting to panic, suddenly feeling like having to run final exhams at school once again. While my husband-to-be patiently supported me, telling me that whatever I'd decide was going to be perfect, and my own parents tried to convince me ask for the help of an "honeymoon expert", I suddenly realized that I there was only one way I could do this. Adopting a methodical approach.
After all this time, I can finally tell you that planning your own honeymoon is possible: I've done it and it was the best trip of my life! Besides, you will be saving lots of money by tailoring this honeymoon on your needs and dreams.
Before you start booking hotels after a rapid look at your bucket list to see what's the most "honeymoonish" destination on it, let me tell you that the very first thing to do is planning in advance. The perfect honeymoon won't just magically appear for you. Planning evrything will take time and patience.
My suggestion is that you work with Excel worksheets to split down the project in several areas on separated sheets, without missing anything. You can of course still do it with pen and paper, but make sure you won't lose your drafts! In fact, to avoid problems, even if you are saving everything in Excel, always keep two copies of the file. One on your computer, and another on a pen drive or an external hard disk. Me being me, when I was planning my honeymoon, I had both an Excel file and a hard copy. Mom prepared this nice themed white folder for me, and I printed and saved everything in there, from my itinerary to the receipts, to the vouchers I'd need for hotels and everything else. In the end I brought the hard copy with me, leaving a digital copy at home. In case I'd somehow lose my hard copy, my parents could always email me the digital one. I know, I'm a worrier!
When you'll have your hard/digital document ready, prepare several worksheets: Time, Destinations, Budget, Pace, Must do activities… and Restaurants, if you are a foodie like me and want to eat local delicacies in awesome places.
Plan the perfect honeymoon: Time
The very first thing you should consider is time. Write down the date when you're going to get married and how many days you can leave for. You can choose to depart right away, after your marriage, or wait for a few days. It is your decision to make. I knew I wanted to wait for a few days, because Italian marriages are a pretty big deal and I wanted to finish moving into the new house before to leave it, I knew I would need some rest! Yet, just in case, I was ready to leave the day after the wedding if in case I'd find a cheaper flight. So I always suggest to be flexible as much as you can if you want to save money.
Of course everyone would love to be able to spend a few weeks in a tropical Paradise like Waikiki Beach or in the destination of our dreams, but the truth is that we cannot always do that. That's exactly why you're going to note down your info on your worksheet. Can you be away for two or three weeks? Great! Always remember that if you're going to book a faraway destination, you might need a few days to overcome your jet lag, so keep that in mind, too! For me, Hawaii meant a -12 hours shift from my usual time zone: it wasn't easy to get used to such a big change! I had to help myself to some melatonin and ginseng tabs when I got back home and it still took me a few days.
Another major consideration has to do with seasonality. This is directly linked to the Destinations tab, too. Rainy season, monsoons, hurricanes – the best thing you can do is a web search about your preferred honeymoon destinations. I generally use the National Oceanic and Atmospheric Administration website, it is always updated and I trust it with all the climate information I need. Of course there are many more alternatives: many official tourism websites also have weather information to help you choose the best time to go.
Plan the perfect honeymoon: Destinations
The second step in planning the perfect honeymoon should be narrowing down the list of places you want to visit. Being a very special moment in your life, you could also explore several Countries in one go. Of course, unless you have a huge budget at hand and a few weeks free from your job, it's always good to choose areas that aren't too far away from each other. Otherwise you'd risk spending half of your honeymoon travelling, without having time to enjoy what you're doing and experience the places you're visiting.
For example we decided to visit Hawaii and then we moved for a few days to Las Vegas. There we relaxed by the pool, treated ourselves to the beautiful Cirque du Soleil's show "O" and had some nice shopping afternoons. Afterwards we travelled to the Grand Canyon, where we'd been a few years earlier. Hubby really wanted to go back there, so after a few more days of hiking and exploring, we moved to Los Angeles for some Malibu fun!
Keep in mind that in case you're moving from one location to the other, there will be added costs (see paragraph about the Budget) but, at as far as my experience goes, you shouldn't spend as much as you would by going in a travel agency booking a pre-made one if you plan it carefully.
Your Destinations tab should list all the places you'd want to visit, ideally. Yet you will have to cross-check them with the seasonality as I stated above in the paragraph about Time. Is it safe for you to go to the Caribbean in September, risking for a hurricane to ruin your honeymoon? I wouldn't think so! So do your homeworks and when you have finished your list of places to go, listing one per row, you can see if there are specific areas that would do for a multi-stop honeymoon. In the column next to the name of the Country you will start your honeymoon from (the first stop), add the name of the Country/State you want to go to afterwards, and another one in the following column, if you want to add more! The list of destinations could be also split into several thematic areas, for example "Sea", "Mountains", "Adventure" and so on. You could go for a multi-stop honeymoon like ours, adding a bit of ocean, some roadtripping, a shopping spree and everything else you might want to do!
Plan the perfect honeymoon: Budget
This is probably the tab in your project that you will have to re-check more often!
Before to start planning the perfect honeymoon you always wanted, in fact, you have to sit down and think carefully about how much you can spend on this. Try to be very specific, because you will have to pay for many things beforehand and thus you will need the money already during the first stages of your planning. The budget should include flights, hotels, a rented vehicle in case you're planning to get one, entrance tickets, food and, of course, some shopping when you'll be there. If you decide to go to your destination during the low season, you might experience some downsides (hurricanes, rain, many places might be closed) but also spend less. Prices of course will increase with demand during the high season, but you shouldn't have many cons, aside from the crowds. The final decision, anyway, is yours and only yours.
As I mentioned in the paragraph about the Destinations, planning a multi-stop honeymoon could be more expensive than sticking to one place. You should also consider the available time for your honeymoon (see Time above). If your budget isn't very high and you still want to spend say two weeks on honeymoon, you might want to avoid a multi-stop trip and just go for one single Country that you can experience as much as you want, reducing your costs!
Please, don't delete supposedly expensive cities from your list: sometimes you've got to be smart to find a way to visit. Many think that Florida is expensive, but we found a lot of free and cheap things for couples to do in Miami. So you never know!
Plan the perfect honeymoon: Pace
While I generally am one of those people who plan (almost) every second of every trip, to make sure they're able to see everything in a certain area, I had to surrender when it came to my own honeymoon. After almost one year of planning, building our new house, moving everything and making sure everything was perfect for our wedding, I was dead tired. Yet the idea of laying on a tropical beach for two or three weeks just wasn't… me! That's why I planned carefully a honeymoon just like a jigsaw puzzle, adding different bits and pieces, to alternate a fast pace to a much slower one. I absolutely needed to rest and relax, so I did just that. But I wanted to do some shopping at designer outlets, and I also really wanted to see Cirque du Soleil for my birthday. My husband on the other hand wanted to get back to the Grand Canyon, so… we tried our best to meet all of our needs, making sure we got the perfectly tailored honeymoon.
Do you want a fast pace, or a slow one? Or maybe a mix of both? The thing you should consider is that you might be very tired from your wedding, at least during the first part of your honeymoon. That's why I always suggest couples to lay low for a few days, and maybe treat yourselves with a few nice experiences like massages or spa with your partner. For this, go to straight the next paragraph!
Plan the perfect honeymoon: Must do activities
As you have just read, planning a honeymoon on your own can be like having the perfect dress, tailored on your couple. Are you a kayak lover? You adore snorkeling and scuba diving? Your thing is laying by the pool or hitting the spa? Now it's the right time to note down all the things you would like to do on your honeymoon. Don't restrain yourselves: write down on your own worksheet every activity you'd like to do on your honeymoon. Let your imagination run wild, it's the trip of your life, so you can spoil yourself a bit!
I suggest you, to begin with, to write a long list each. The reason is that when you'll have checked the weather, your budget, the perfect destination, you will still have a ready-to-go list of activities long enough to include several variables, to make both of you happy.
Me and my husband had a lot of fun listing down the most bizarre activities, laughing out loud in thinking how crazy our honeymoon was going to be. We ended up with a convertible Ford Mustang from Las Vegas to the Grand Canyon, like a crazier version of "Thelma and Louise", so… yeah. It was very cool!
You can be creative, it will be an epic trip that you will always remember fondly, so if you have that special, secret dream, talk about it now with your partner. And remember: split equally! Let's not be selfish, if he comes with us on a shopping spree, we can definitely stand a day at the speedway, right?
Plan the perfect honeymoon: Restaurants
If you prefer to eat local food in stead than risking it at a tourist trap, you should add a Restaurants tab to your project. I don't know about you but I love to read the part about the traditional dishes they have on the Lonely Planet guides, when I'm visiting a new Country. Eating like the locals eat, at the restaurants where they go, is the best way to get to discover new traditions and, hopefully, also find new friends. I bet everyone has a story to tell about this, right? You go to a little restaurant, order something to eat and maybe one of the other customers asks you where you come from. My best memories about this are from my trips to Ireland. People there are so warm and welcoming! The pubs are a place they go to when they want to eat something good, share a pint and a laugh, all together. It was a great experience!
I generally use Tripadvisor to read reviews from other travellers. If you for example type in Google "Best restaurants in (your city here)" you will find – more often than not – Tripadvisor on your first results. Click on the link and read their restaurant suggestions, based on the customers satisfaction. Other travellers often upload photos of menus and dishes so you have a better idea of what you'll find: once you have found the places you'd like to eat to, write down the address on your worksheet, so you will know that while you are in Waikiki beach, you can't miss a tako bowl at Ono Seafood.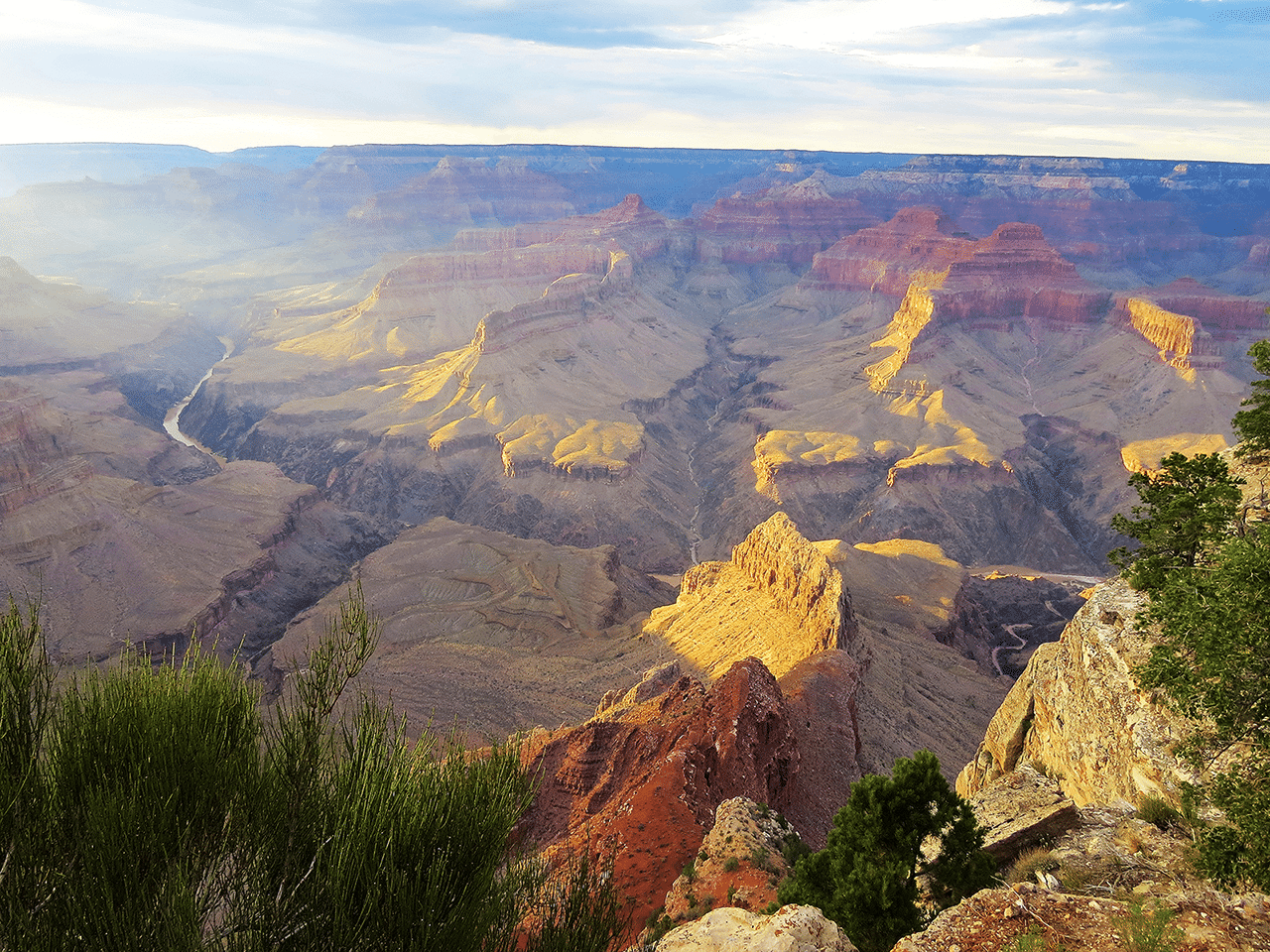 Plan the perfect honeymoon: Super-secret hacks
Check out websites like Skyscanner or Kayak every day during the week to find the cheapest flight option: don't risk it by waiting! I generally make sure to book at least 3 months in advance!
The first thing you should book is your flight. Only when you have a flight ticket in your hands, you can start building your itinerary.
Use GPS to find your way in new places. If there's no signal, ask around. Locals are happy to help the tourists!
As you'd do for your flights, search for the best hotel prices online!
Take lots and lots of photos! When you'll get home you can print them on a photo album and one day you might look at them with your nieces, telling them of that time you did it all by yourself and it became the best trip of your life!
You might also like:
The 10 best beaches in St. Thomas (USVI)
Disney World Orlando: tips for first timers
Romantic things to do in Miami for every couple
Smart ideas for cool Florida souvenirs
What to do in Las Vegas if you don't gamble
Pin it for later!