If you're flying to Florida for the first time, you might be wondering what to bring.
Let us show you all the essentials you'll need with this easy Florida packing list!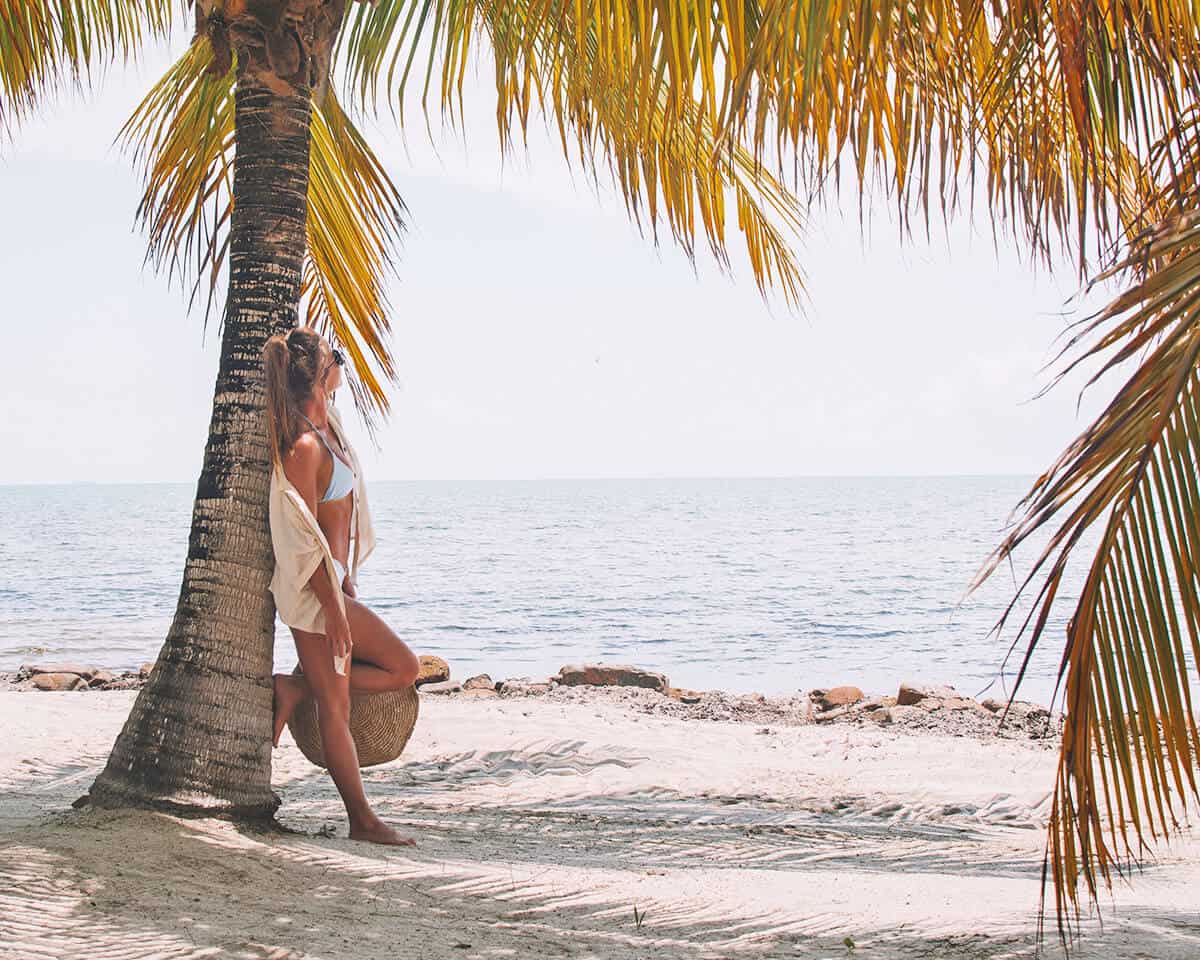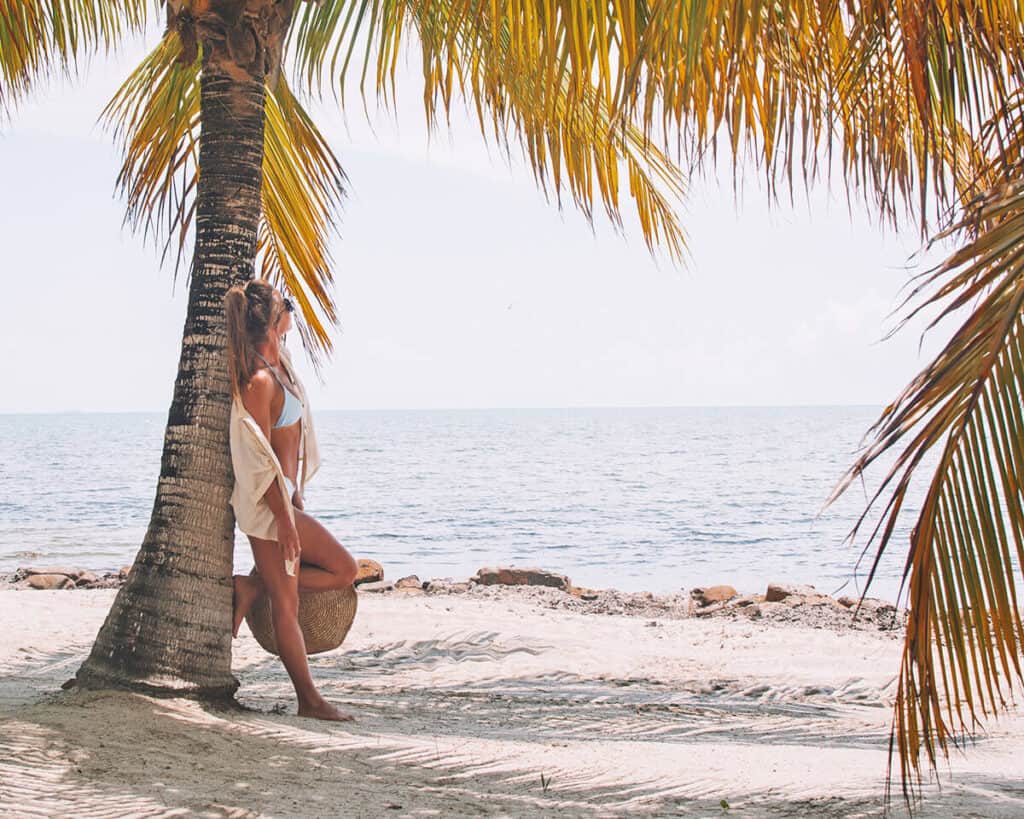 Florida is a place full of sunshine, palm trees and beaches. Yet to enjoy your vacation, you'll need an easy-to-use packing list for Florida. Why? Because, whether you've planned a romantic weekend in Miami or a super fun Disney trip to Orlando, there's one thing you have to avoid. Overpacking!
Planning your trip to Miami last minute?

Let me help you!
Here are our favorite experiences, tours, hotels and more: no need to stress out, we have you covered!
Don't forget to plan ahead also when visiting Orlando!

Top Activities and Tours in Miami & Orlando:
1. Open-top tour and Millionaire's Row Cruise
2. Biscayne Bay Evening Cruise
3. Everglades National Park Airboat Tour and Wildlife Show
4. Kennedy Space Center Entrance Ticket
5. Orlando Hop On Hop Off Trolley Pass

Our Favorite Hotels in Miami:
1. Mandarin Oriental
2. Mondrian South Beach
3. Shelley Hotel

Our Favorite Hotels in Orlando:
1. Hyatt Regency Grand Cypress
2. Floridays Condo
3. Universal's Endless Summer Resort

Click to check out the updated rates to rent a car!
No matter where or when you travel, packing and knowing what to pack can be stressful.
I always prepare my own vacation packing list with all the Florida essentials in advance.
Because you never know, right?
To all of you who are thinking that it's impossible to visit with just a carry-on, let me tell you a secret. Minimalist packing for Florida is absolutely possible.
If you avoid bringing useless stuff, you'll have enough space in your suitcase for some unique Florida souvenirs. It'd be a shame not to buy anything.
We found a lot of cute, little presents even while looking for instagrammable spots in Miami!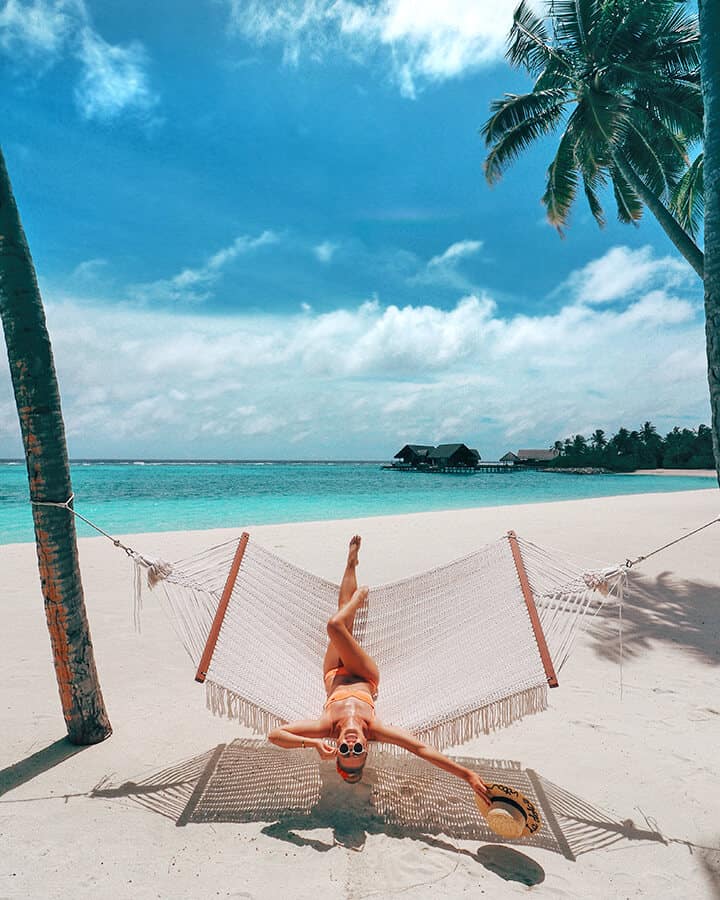 Florida Packing List for Every Season
At this point you're already planning the itinerary for the rest of your trip to Florida.
In the back of your mind the nagging thought that you also need to actually… pack for this vacation.
For some travelers this is the most stressful thing ever!
This Florida packing list will cover basically everything you need.
No matter the season, or the weather.
Or the kind of trip you're planning.
Repeat with me: there is no need to stress over packing.
Traveling Florida will be amazing, and you won't even have to drag around a super heavy suitcase!
First things first: check what the weather is like, and the current safety info, the week before you're due to travel.
That's the best thing you can do to make sure you have all the essentials.
Some even look at historical data for the same dates they're traveling.
But to be super honest with you, I don't.
It's just added stress I do not need. All I want is to focus on having a good time!
Let's see more or less what to expect from the Florida heat.
No matter the season.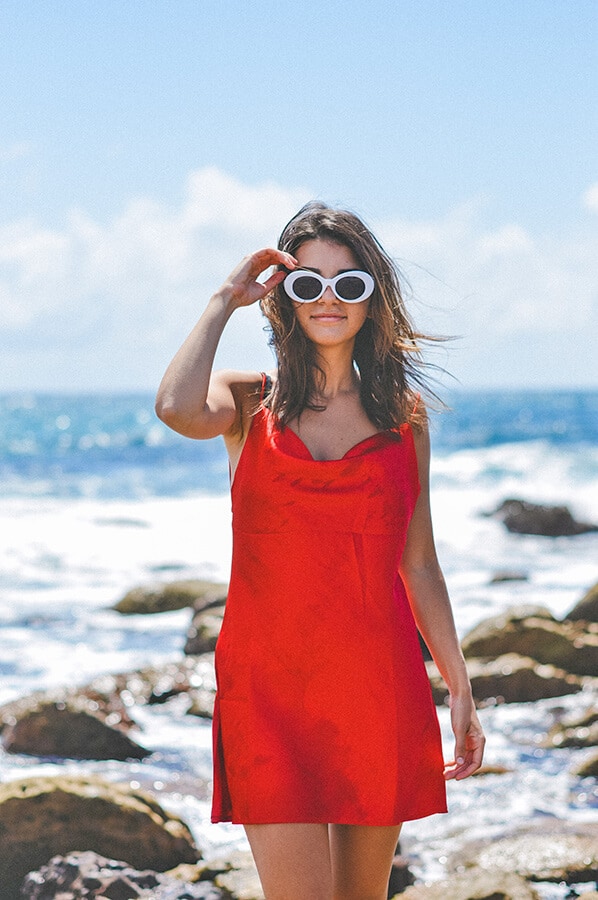 Packing for Florida in Summer and Spring
Florida has pretty excellent weather all year round. It is known as the Sunshine State, after all!
The second good news is that spring weather in Florida is great.
April in particular has warm and sunny days, which aren't oppressively hot.
One thing to be aware of with Florida weather is that temperatures can vary. Southern and the more inland locations tend to be warmer than the coast.
By comparison, summer in Florida is going to be very hot.
While you'll get lots of sunshine, it can also be wet.
July is one of their wettest months. The rain often comes in short and sharp downpours.
During one of our trips to Florida in July, we had amazing beach mornings. Yet it rained cats and dogs every single afternoon!
Make sure to pack a super light rain jacket that you can just fold and push at the bottom of your backpack.
Keep it at hand. It won't take too much space in your Florida suitcase, but it'll be absolutely useful if you visit in June!
Click to watch our Youtube Video Itinerary: From Miami to Key West (Florida)!
With the higher temperatures in summer will also come higher levels of humidity. Which is something to consider when planning your trip.
That's why I mentioned that your Florida packing list should depend on when you're going to visit.
Spring and summer trips to Florida are perfect for days spent at the beach.
This means lots of reef-safe sunscreen, sunglasses and beachwear.
Your beach vacation checklist should include a swimsuit or bikini, cute sandals, flip flops and a stylish cover up.
A beach bag can also be super useful. Especially if you're going out for lunch.
Bring shorts and a t-shirt to make sure you're ready for every South Beach restaurant.
Or, even better, a cute sundress or short dress.
Match it with a pair of sandals that show off your pedi, and slip it over your bikini.
If, however, a night of club hopping in Miami is more your style, then I'd pack some party clothes.
Make sure to pack things for Florida that are multi-functional.
By this I mean, pack a dress that you can make club appropriate with the right shoes and some extra accessories.
You want to be able to pack light for your trip to Florida. Taking pieces that you can re-wear is the best way to be able to achieve this.
Quite a few night clubs in Miami do have strict dress codes.
So do your research before you visit, to make sure you won't get turned away for being too dressed down.
Orlando is full of Disney parks (and Universal Studios, you guys!).
Which means that you will need a few pairs of shorts or leggings, and fresh, cotton t-shirts.
What I found to be super important is to have the right footwear.
A pair of comfy shoes should be also added to your Florida packing list. Say in your top 3!
Sneakers are ideal for days where you're out and about and doing a lot of walking.
Even if you're going to rent a car to explore.
On any Florida vacation, you will walk a lot more than you think.
So the best way to go is packing practical shoes that won't hurt your feet.
Easy Packing List For Florida in Spring/Summer:
Things to Pack for Florida in Winter and Fall
In contrast to the weather in Florida in summer, fall is mild and there's less rain than there is in summer.
Come winter, you'll get warm temperatures and drier days than in the summer.
Weird? Not really.
This is in fact due to Florida's location on the Atlantic Coast and the Gulf of Mexico.
You should expect temperatures that average 24 degrees Celsius, with a pretty standard 10 hours of sunshine.
Since it will be drier than in the summer, minimalist packing for Florida can be a thing.
While I always prefer to pack a light rain jacket, to be on the safe side, my suitcase is usually very light whenever I visit Miami in winter.
The evenings can get quite cool in fall and winter, so I would pack an extra sweater.
Cashmere is pricier, but it can be a great option for a destination like Florida.
Of course you can also just pack a hoodie: I always have one in my suitcase!
It doesn't get wrinkled, I can use it on a lot of sporty outfits, and it's super useful on the flight to Miami. Usually I'm super cold due to the air conditioning!
Hotels, restaurants and movie theaters in Florida keep their AC on at a steady cool temperature. Which means that covering your shoulders is also a good idea.
A stylish alternative can also be a maxi cardigan.
I even had one with me while exploring Disney World at Halloween!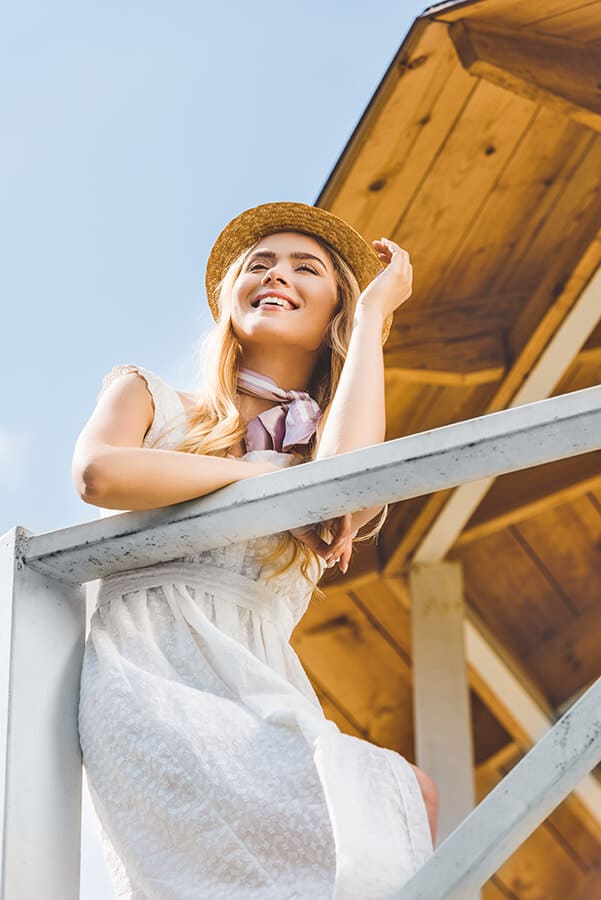 Packing Checklist for Florida in Fall/Winter
Romantic Trip to Miami: What to Pack?
What to pack for a romantic trip to Florida all hinges on what you'll be doing while you're there.
There are a lot of fun things to do for couples in Miami.
My suggestion is to prepare your itinerary in advance.
So you'll know if you just want to spend your weekend at the beach.
Or if you want to include a few candlelight dinners as well.
For your days spent out and about, visiting museums and gardens, opt for comfy clothes.
You'll want to keep cool and yet cute, if that's your style.
Once again a maxi cardigan can be very useful, depending on when you're planning to visit Florida.
Swishy skirts, mid-calf dresses and maxi dresses are all the Florida essentials you'll need for a romantic trip with your partner.
They have a different vibe to the usual shorts and t-shirts you'd wear when you're on vacation!
Hitting Florida with your significant other?
Click to watch our list of couple things to do in Miami!
If beach walks are more your thing, then comfy flip flops or sandals are the perfect things to add to your packing list.
As I mentioned above, some clubs and restaurants have a specific dress code.
Which is why it's super important to plan this trip well in advance.
Usually I'd say that skirts and maxi dresses would come in hand also for your nights out. But double-check with the venue, just to make sure!
Cute sandals are my go-to footwear for when I'm packing for a romantic trip to Miami. I'm not great at using high heels when I'm on vacation!
If you prefer high heels, add a pair of stylish sandals to your checklist.
They'll be perfect with that long skirt!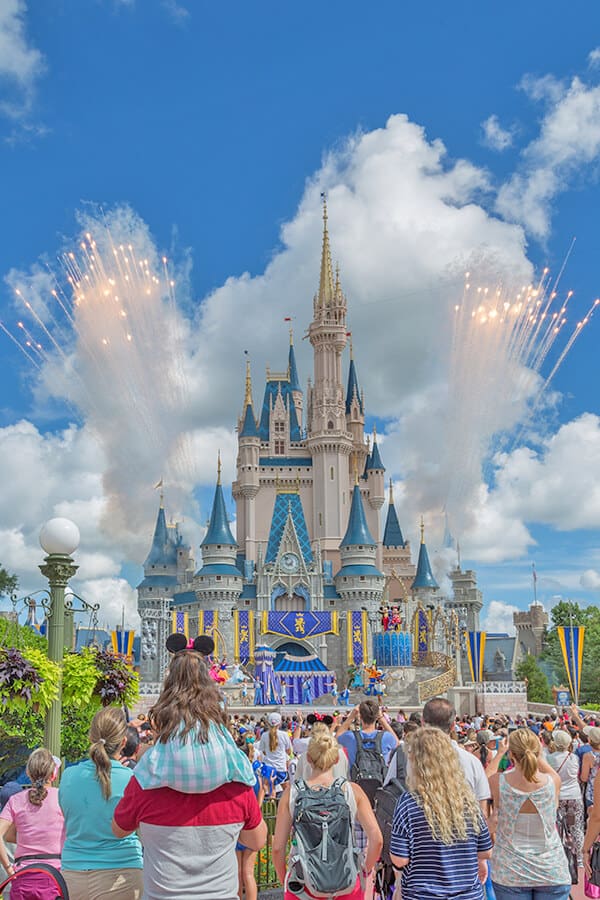 Enjoy the Theme Parks: Orlando Packing List
When packing to visit one of the many theme parks in Orlando, keep in mind one thing.
You want to be comfortable.
It's going to be a long day in the park, with a lot of walking. Possibly under the hot Florida sun.
Having a light backpack is going to be handy. You'll get to pack all your essentials for the day, and you'll have a place for all the souvenirs you'll buy!
Sunscreen is always on my Florida packing list, no matter what.
Put it in your backpack also if you're visiting a theme park.
The Florida sun can be pretty harsh and you don't want to get sunburned!
A reusable water bottle is also a must.
You want to stay hydrated in the Florida heat.
Drinks can be pretty expensive at any Disney park.
And you'll drink a lot because of the warm weather.
Having a reusable water bottle is thus a budget-conscious option.
Walk with us at Star Wars Galaxy's Edge – Disney Hollywood Studios in Orlando (Florida)
If you're visiting Florida on a budget, know that you can also pack your own lunch.
Yes, you can take it to the park with you!
Here's also where your day backpack will come in handy. Add snacks to your Orlando packing list!
Just… avoid chocolate: it will melt.
Other useful tips that will help a lot while planning a trip to any theme park in Florida are:
Florida Keys & Key West Packing List
The Florida Keys are a string of tropical islands that stretch for 120 miles off the southern coast of Florida. Between the Atlantic Ocean and the Gulf of Mexico.
Key West is the southernmost city of the Florida Keys.
I'm sure you know about the many bars on Duval Street, the Mallory Square sunset celebration as well as Ernest Hemingway's home and museum. Right?
The best time to visit the Florida Keys is between March and May.
The weather is at its best and the hotel prices are slightly lower than during the winter months.
The good news is that you can also visit the islands in a day.
Planning a day trip from Miami to Key West is not difficult and you can do so on your own!
But is there a difference between packing for Florida and for the Keys?
I'd say so, yes!
See for yourself how laidback Key West can be by clicking here!
The dress code in places like Key West is much more casual.
You'll get to enjoy the more laid back atmosphere, without having to worry!
For a trip to the Florida Keys, I'd stick to the capsule wardrobe approach.
If only for taking up less space in your carry-on.
A capsule wardrobe is the practice of editing your wardrobe (in this case, your suitcase) down to your favorite clothes.
So pick the clothes that fit the laid back island dress code. The ones that make you feel sexy or super comfortable. Then remix them into several outfits.
Your packing list for a vacation to Key West will be short, but not for the lack of options!
Here's an idea of what you should add to your packing checklist:
Minimalist Packing for Florida: Short Trips & Carry-on Tips
What if all you can bring is a carry-on?
We have all traveled with a light baggage. Who can resist that super cheap flight ticket which doesn't include your checked baggage?
Whether you're visiting for just a weekend or with just a carry-on, your Florida packing list should be super short.
Once again, the capsule wardrobe approach, described above, is the best way to go.
It will help you to pack light, but you'll still have a ton of outfit options.
For this kind of situation, it's mandatory to plan well in advance. It's the best way to avoid overpacking, or leaving behind the maxi dress you wanted to wear for a nice Miami photo session.
Instead of packing two or three maxi dresses, try and cut it down to just your favorite one. Same goes for your cover up, jeans and shorts.
If you have a specific plan of what you're going to wear, and for which activities, it'll be easier!
For example, if you know you're just spending the weekend by the pool or at one of the gorgeous Florida beaches, you won't need elegant dresses or high heels.
On the contrary, if you're going to Disney World, then you'll want to pack leggings and a comfy pair of sneakers.
Do not forget to pack your sunscreen.
I'll never get tired of saying it! Getting sunburned will ruin your vacation to Florida and the sun will also age your skin if you don't protect it!
In a nutshell: Florida Essentials List
Preparing a Florida vacation checklist shouldn't be stressful.
Not even if you're traveling with just a carry-on.
The most important tip I can offer is that you should prepare your itinerary well in advance.
Decide what you want to do and where you want to go.
That will make it so much easier to decide what to pack!
With your itinerary in mind, put on your bed your favorite clothes. The ones that make you feel fab in them.
Then try to mix and match several outfits by using a small number of the things you'd want to carry.
Hopefully this Florida packing list has been helpful and you have a better idea of what you'll need!
No matter where you're traveling in Florida, or when, or what you want to do once there.
Some things, that I call the "Florida essentials", should always be in your suitcase, no matter what.
Have you decided the clothes and accessories to pack for this trip?
Whether you're going to Florida with kids, with your friends or your special someone, this list includes everything you might need.
Now enjoy your vacation!
You might also like:
– 30 Unique Florida Souvenirs you'll love
– Disney World Tips for Beginners
– Best cheap eats at Disney World in Orlando
– Road Trip from Miami to Key West
– Fun things to do in Miami for Couples
– USA Babymoon Ideas on a Budget
– 56 Gorgeous Places to take Pictures in Miami
– Florida Packing List for Every Season
– Florida off the beaten path: 8 cute towns
– 12 Florida Bucket List Places to Visit
– Guide to the best time to visit Florida
Pin it for later!
This post is also available in:

Italiano