Discover the Best Time to Visit Florida in 2023 for Endless Fun in the Sun
This post includes affiliate links. As an Amazon Associate, I earn from qualifying purchases. Full disclosure.
If you are planning to go to Florida and you're wondering about the weather, or how to have the very best spring break, you're in the right place. Let's discuss the best time to visit Florida, according to the kind of trip you're dreaming of!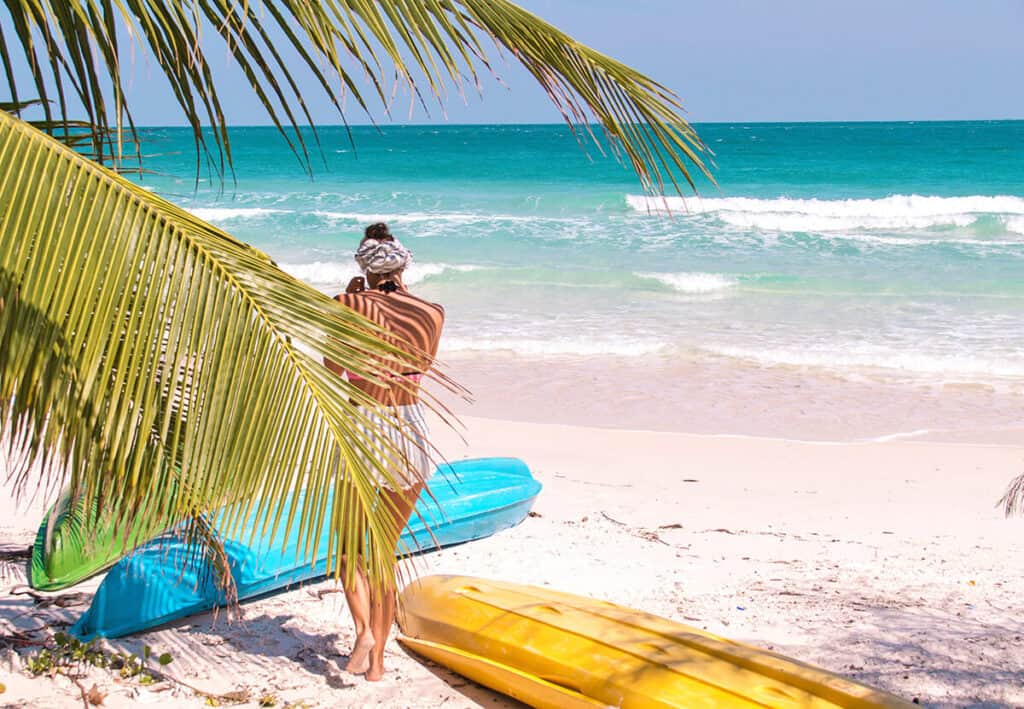 Have you ever wondered when is the best month to visit Florida? There's no doubt that the Sunshine State has plenty to offer year-round, but for savvy travelers, timing is everything. Whether you're dreaming of a summer getaway or a winter escape, I've got you covered. In this blog post, we will discover the best time to visit Florida, depending on your interests and what you want to do!
Planning your trip to Miami last minute?

Let me help you!
Here are our favorite experiences, tours, hotels and more: no need to stress out, we have you covered!
Don't forget to plan ahead also when visiting Orlando!

Top Activities and Tours in Miami & Orlando:
1. Open-top tour and Millionaire's Row Cruise
2. Biscayne Bay Evening Cruise
3. Everglades National Park Airboat Tour and Wildlife Show
4. Kennedy Space Center Entrance Ticket
5. Orlando Hop On Hop Off Trolley Pass

Our Favorite Hotels in Miami:
1. Mandarin Oriental
2. Mondrian South Beach
3. Shelley Hotel

Our Favorite Hotels in Orlando:
1. Hyatt Regency Grand Cypress
2. Floridays Condo
3. Universal's Endless Summer Resort

Click to check out the updated rates to rent a car!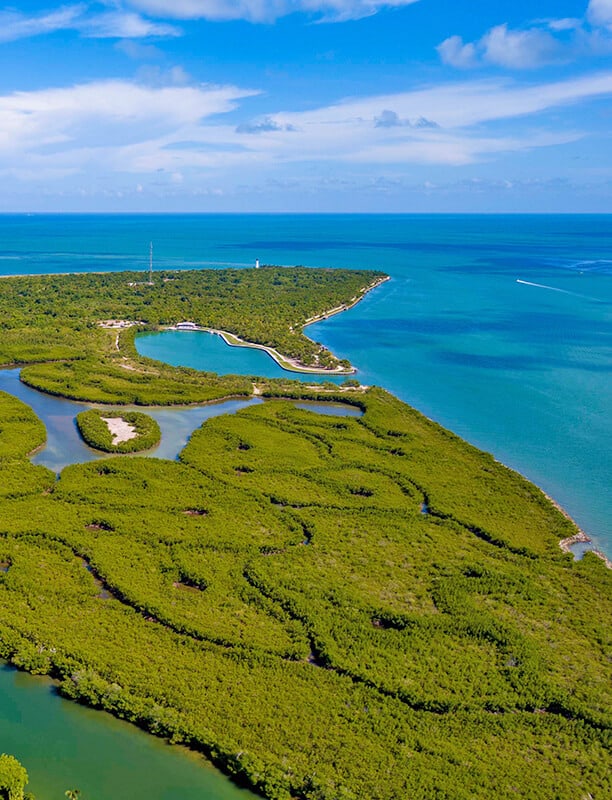 As one of the most popular tourist destinations in the world, Florida offers something for everyone.
From its white sandy beaches, to its world-class theme parks and a wealth of outdoor recreation opportunities.
The best time to visit depends on your interests and what you want to experience.
Is it Orlando and its theme parks?
One of the amazing road trips in Florida?
Let me tell you everything!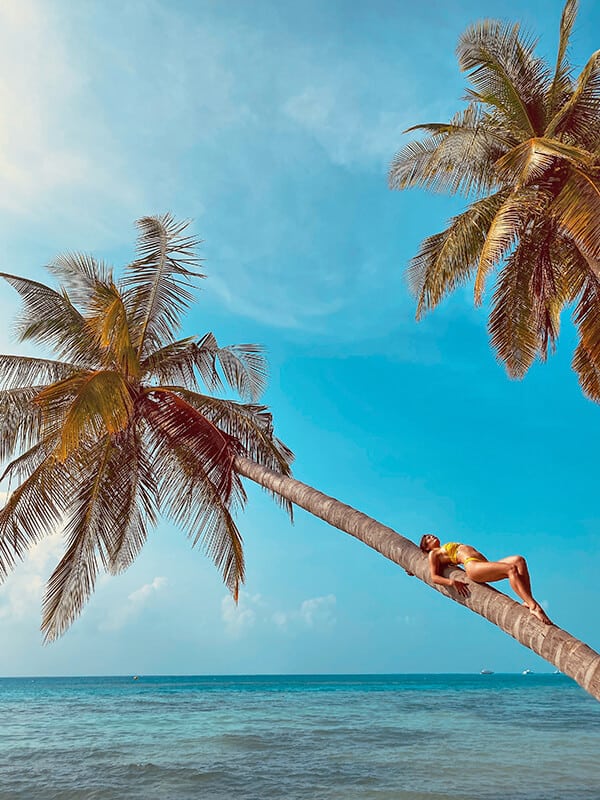 Quick Links to Post Content
Spring (March – May): A great time to visit!
Weather Conditions
Spring in Florida is a great time to visit.
The temperatures are mild, ranging between 70 to 80 degrees Fahrenheit (20-26 degrees Celsius).
The humidity is also lower than other times of the year, making the experience much more enjoyable.
The low humidity also means that the air quality is better. It is thus easier to breathe and enjoy outdoor activities.
Having asthma, I experienced this firsthand. I didn't get as out-of-breath while hiking as usual!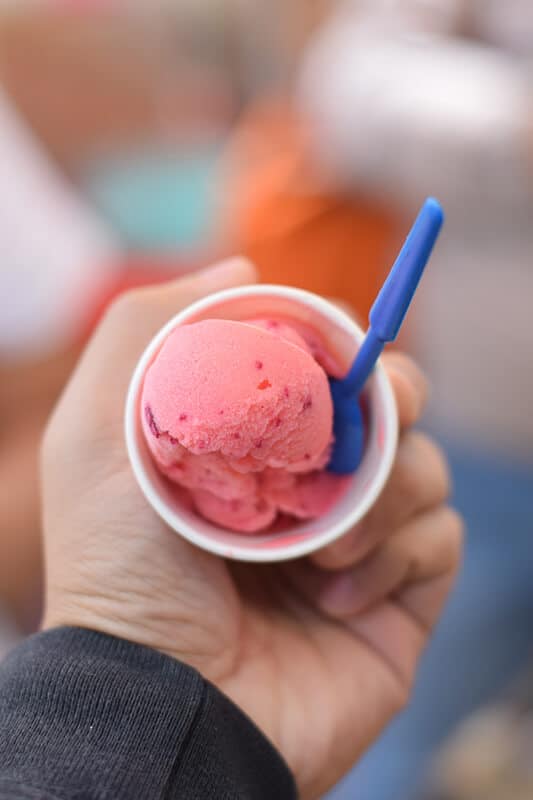 Best Florida spring events and festivals in 2023
Florida Strawberry Festival
The Florida Strawberry Festival is an annual event that takes place in Plant City, Florida.
It is a celebration of the strawberry harvest, where visitors can enjoy a variety of strawberry-themed foods.
Think of strawberry shortcake, strawberry milkshakes or decadent chocolate-covered strawberries.
Besides the delicious food, there are also carnival rides, games, and live music performances from popular artists.
The festival has been held since 1930 and has grown in popularity over the years, attracting thousands of visitors from all over the world.
This means you might have to deal with crowds and that it won't be cheap to visit.
By planning well in advance you can still find great deals.
The Florida Strawberry festival will be held from March 2 to March 12, 2023.
Adult tickets will cost you $10. Children (6-12) will have to pay $5, while those under 5 years old can attend the festival for free with an adult who has purchased his ticket.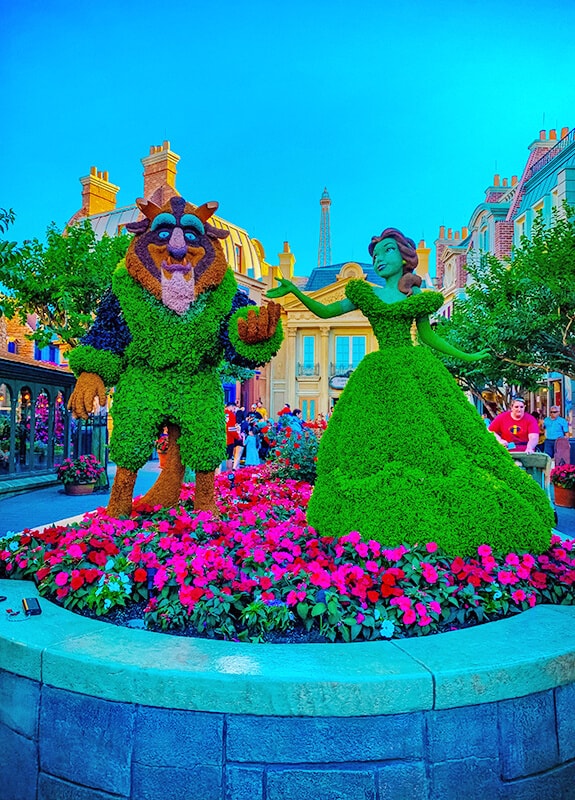 Epcot International Flower and Garden Festival
The Epcot International Flower and Garden Festival is an annual event at Walt Disney World's Epcot park in Orlando.
It features gorgeous displays of flowers, plants, and topiaries showcasing iconic Disney characters.
In 2023, the festival will run from March 1 to June 5, with plenty of opportunities to experience the natural beauty of the park.
While you need a park ticket for EPCOT to visit the Epcot International Flower and Garden Festival, there is no additional charge once you enter the park!
Note: if you're tired of shooting only at Miami's instagrammable spots, this festival is the perfect place to go! The topiaries make some amazing backgrounds for insta-pics!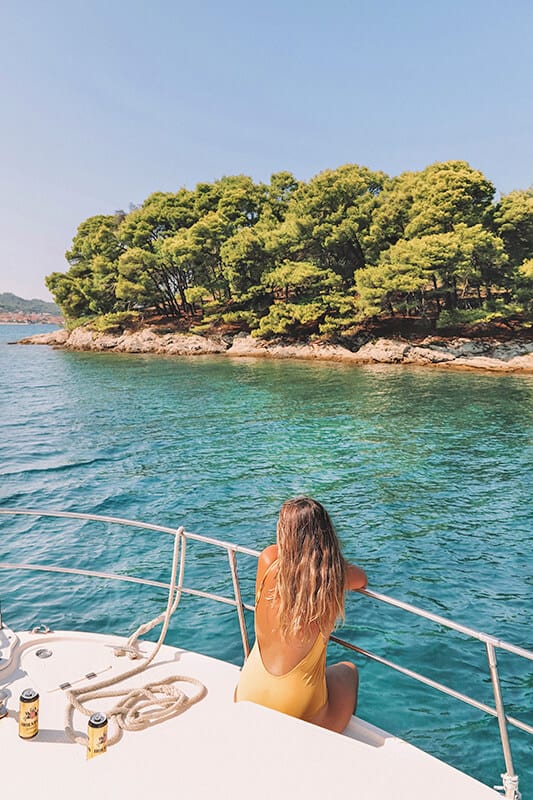 Miami Sailing Week
The Miami Sailing Week is one of the most popular events held in Miami, Florida.
It is a grand sailing regatta that attracts visitors from all over the world!
Any sailboat enthusiast who wants to enjoy a fun and exciting atmosphere should absolutely attend.
The event takes place every year in the last week of March.
The Miami Sailing Week 2023 is scheduled to take place from March 18 to March 19.
You can see the sailing competition from various vantage points around South Beach.
No need to buy tickets!
So, mark it on your calendar and get ready to experience exciting times… while enjoying a fancy cocktail on the beach.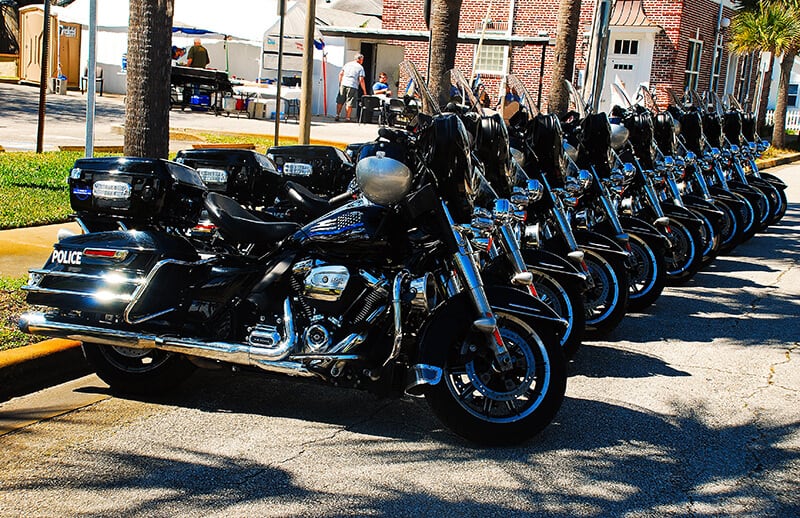 Daytona Bike Week
You might have heard about this amazing motorcycle event already.
But since both me and Al are motorheads, we just had to tell you about it!
Daytona Bike Week takes place in Daytona Beach, Florida.
It is a week-long celebration of all things motorcycle-related and draws thousands of enthusiasts from all over the world.
The 2023 event is scheduled to take place from March 3rd to March 12th.
This event is centered around the Daytona International Speedway. Yet there are also events happening throughout the surrounding area.
Can't promise the "fewer crowds" we were talking about before but it's so much fun!
The best thing is that you can attend for free.
Most of the activities are open to the public. Only a bunch of the events require tickets.
Perfect for those who are planning to visit Central Florida on a budget!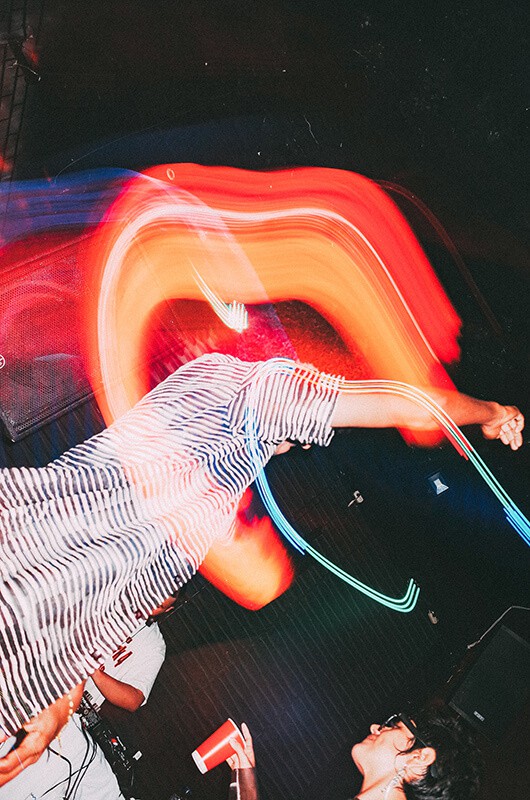 Ultra Music festival
Ultra Music Festival is one of the world's largest electronic dance music events.
Hundreds of thousands of people from around the globe travel to Florida every year for this specific festival!
The three-day event features the world's most renowned DJs and producers, stunning light shows and immersive installations.
The Ultra Music Festival takes place at the Bayfront Park Amphitheater in Miami.
The 2023 dates have just recently been announced.
You can dance the night off on March 24-25-26!
Tickets are sold online.
If you plan to attend all the sets, there's the chance to buy a 3-day ticket!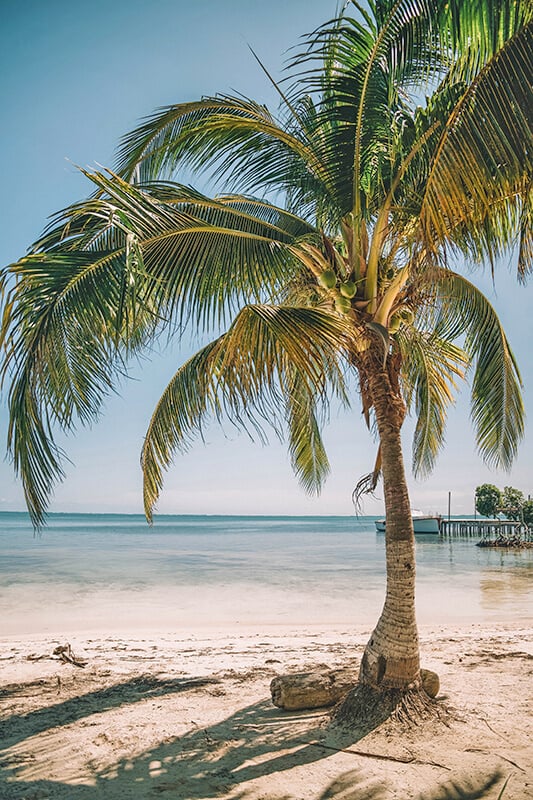 Suggested activities
As I already mentioned, Florida is a great destination to visit in the springtime.
Especially due to the abundance of outdoor activities and gorgeous weather.
If you're a sports fan, be sure to catch one of the many Spring Training games happening throughout the state.
This is a chance to see your favorite baseball teams up close and in person as they gear up for the regular season.
Those who are in love with the great outdoors like us should visit the Everglades.
This national park is home to a wide variety of wildlife, including alligators, panthers, and manatees, as well as stunning views of the unique ecosystem.
Last but not least, no trip to Florida is complete without a road trip from Miami to Key West!
This tropical paradise in South Florida is just about perfect.
You can relax, soak up the sun, feed the tarpons at Islamorada or just enjoy the laid-back island vibes.
In a nutshell
One of the biggest advantages of visiting Florida in the spring is that you can avoid the crowds by being smart.
The kind of hordes that flock to the state during the peak season.
This means that you can enjoy attractions, parks, and Florida beaches without having to push your way through a mass of tourists.
Spring is also the perfect time to enjoy outdoor activities.
You can go hiking, biking, kayaking, and fishing.
The weather in Florida is nice enough that you won't have to deal with the intense heat and humidity of the summer months.
The two periods you have to be careful of are memorial day weekend and spring break.
I believe May is the best month.
Yet Memorial day is the last Monday of May.
It will be a bit more expensive than the usual seasonal rates.
Something to be aware of if you're visiting on a budget!
April is a great time to have a lot of fun too.
If you don't mind the usual spring break crowds that gather in the touristy areas.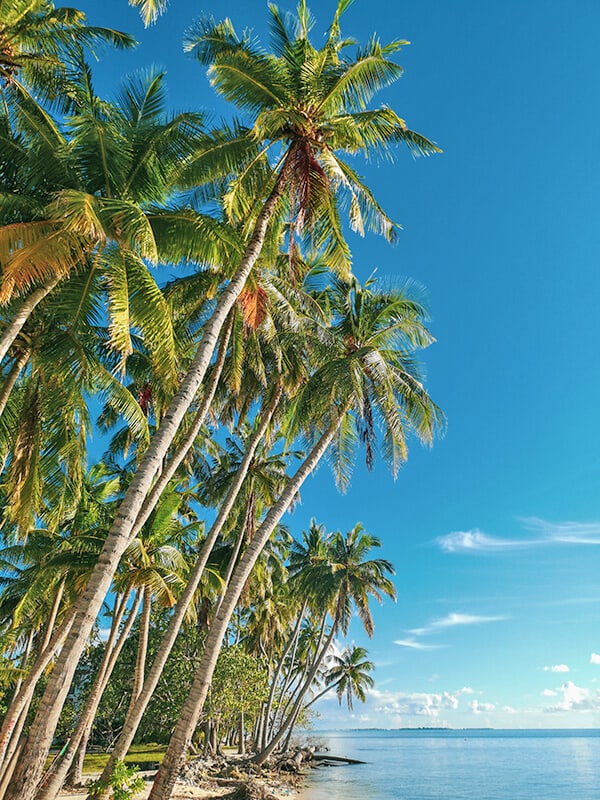 Summer (June – August): best time to go for festivals and events
Weather Conditions
Florida summers are known for their hot and humid weather conditions.
Temperatures can easily reach the mid-90s or even higher, with the heat index making it feel much hotter.
When we visited Florida in summer, we had to deal with afternoon thunderstorms.
Every. Single. Day.
While these storms usually only last for a short period of time, they won't allow you to do anything in the open.
So you will need to find things to do indoors.
The high level of humidity also makes it feel hotter than it actually is.
We live in Naples (Italy) which is very humid. But gosh. Florida was so much worse!
Hurricane season is another thing you have to be aware of.
The state experiences frequent and intense tropical storms, hurricanes, and cyclones.
Hurricane season in Florida usually begins on June 1st and lasts until November 30th.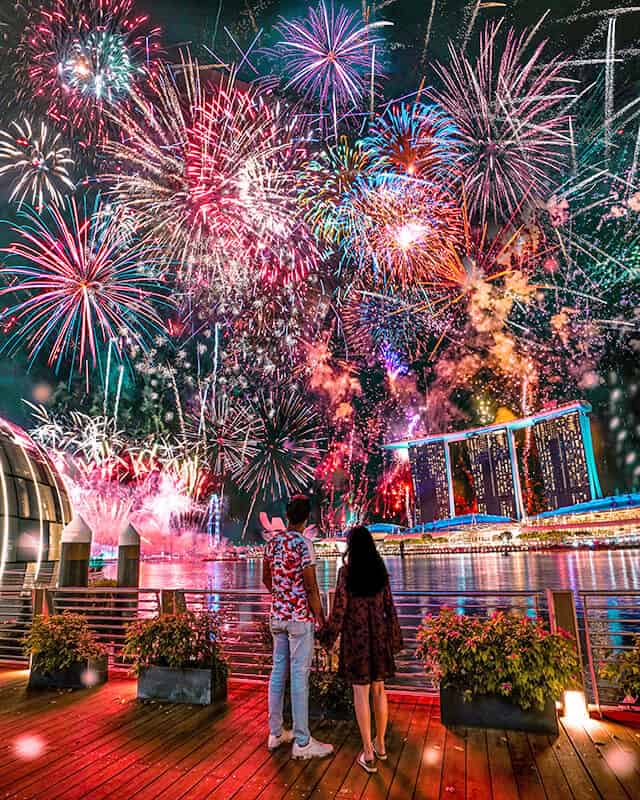 Best Florida summer events and festivals in 2023
4th of July Fireworks
The 4th of July, also known as Independence Day, is one of the most important days in the United States.
It celebrates the country's independence from Great Britain.
Throughout Florida, there will be plenty of events and activities to celebrate this special day.
Including absolutely spectacular fireworks displays.
Many cities across the state will hold their own fireworks shows, including Jacksonville, Orlando, Miami, and Tampa.
However, some popular places to view 4th of July fireworks in Florida are Panama City Beach, Apalachicola, and of course the Disney Parks in Orlando!
Along with the fireworks, there will be a variety of events, including picnics, parades, and live music performances.
If you're in Florida during this time, be sure not to miss out!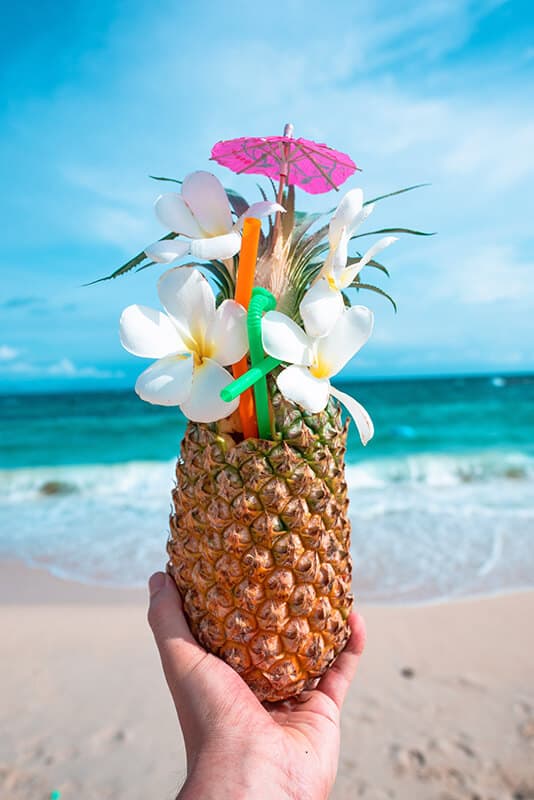 Truman's Tropical Fruit Festival
This juicy festival is filled with fun and kids activities.
There's plenty of local vendors for you to buy the best souvenirs from Florida!
Florida's only Presidential museum is located in Key West. 
You can visit its gardens for free during the Tropical Fruit Festival, held on June 17, 2023, from 9-12 pm.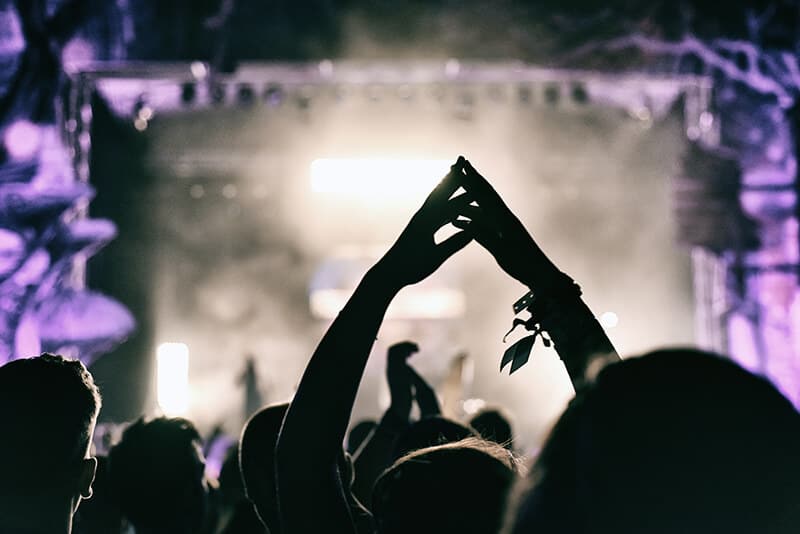 Summer concerts
Summer in Florida is the best time of year when it comes to concerts.
Every year there are a series of amazing music events you can go to.
From smaller nights with candlelight music tributes, to jazz events.
And let's not forget the huge rock and metal concerts!
If you're planning to visit the sunshine state this summer, make sure you keep updated on the latest events.
You could be in for a treat!
Suggested indoor activities
In the summer months, when the heat and humidity can be overwhelming, seeking refuge in air-conditioned spaces is a must.
One great option is visiting one of Florida's many water parks, such as Disney's Typhoon Lagoon or Universal's Volcano Bay.
Here you can cool off on thrilling water slides and lazy rivers.
If you're looking for something more low-key, consider visiting one of the state's many museums, like the Salvador Dali Museum in St. Petersburg or the Kennedy Space Center Visitor Complex in Cape Canaveral.
We had a lot of fun also at the Frost Science Museum, Aquarium and Planetarium in Miami!
As you might know I'm a bit of a shopaholic when I'm on the road.
In case it's too hot outside or if it's raining, indulge in some retail therapy at one of the many shopping malls in Florida!
In a nutshell
Despite the challenging weather conditions, many Floridians and tourists still flock to the state's beaches, theme parks, and other outdoor attractions.
It can be the best time to vacation on a budget due to the cheaper rates.
Yet you have to be aware of the fact that hurricane season runs from June to the end of November.
That is a really bad time to visit. Especially if there are big hurricanes.
If you're going to risk it, I suggest you make sure you have insurance.
In case you have to cancel your trip!
Fall (September – November): a popular time for shows and festivals
Weather Conditions
In autumn, Florida experiences a milder climate compared to the harsh summer months.
With the rainy season wrapping up, rainfall is now sparse with occasional showers.
You can still expect a few tropical storms, but they rarely make landfall in the fall months.
Beware: hurricane season is not over! Hence why you still need to plan carefully!
This is one of the cheapest times to visit Florida.
Even if the weather is not as predictable as in some other US states (Adirondacks, I'm looking at you right now!), it is still quite nice.
Best Florida autumn events and festivals in 2023
Halloween at Disney World
Autumn is possibly the best time of year to visit Orlando.
Why?
Because it's Halloween at Disney World!
Halloween is a special time at Disney World Orlando.
Expect a ton of events and activities taking place throughout the theme park.
I always say it's a great time to visit Florida because Halloween parties in Italy are definitely a recent thing.
We have absolutely nothing like the huge event that happens at Disney!
Aside from seasonal treats and amazing decorations, you should expect the world-famous Mickey's not-so-scary Halloween Party.
Which happens on selected nights.
And even themed attractions!
This tends to be the best time to visit for those who love horror movies and the likes.
Many places have themed nights, treats or parties.
Even in southern Florida!
International Food and Drinks Festival
Not to be confused with EPCOT's Food and Wine festival, the International Food and Drink Festival is held in Downtown Orlando.
Mark September 17, 2023 in your calendar!
The festival will be held from 11 am to 9 pm at Festival Park.
You can visit for free!
Expect a ton of food trucks, as well as some of the very best restaurants from Central Florida!
And then exotic drinks, fun food-eating contests, giveaways and a lot more.
The International food and drink festival in Orlando is a family-friendly event.
While it can be a bit crowded, there's something for everyone.
Even the little ones!
Epcot Food & Wine Festival
The EPCOT Food and Wine festival is a 90-days event that you can visit with a valid EPCOT ticket.
It will be held from July 15 to November 20, 2023.
The perfect time to visit EPCOT, if you love food and live music!
This event features dishes and drinks from over 20 countries.
Every marketplace offers a variety of local dishes and drinks.
As well as live music and events.
If you believe it'll be too "touristy", think again.
When we attended, we were absolutely thrilled to see that almost everyone who works in the Italian area of the park is in fact Italian!
Perfect in case you want to practice some, or if you want to make some friends!
We felt like being home away from home!
Miami International Auto Show
The Miami International Auto Show is perfect for the motorheads planning to visit southern Florida.
While the 2023 dates haven't been announced just yet, it's usually held at Miami Beach Convention Center in October.
Make sure you get your tickets in advance!
Adults (12 and up) tickets will cost you $15, but there's a reduced fee of $6 for children 6-12. Children under 5 can visit for free.
The Miami International Auto Show is world famous because every year a lot of car manufacturers show the latest cars and trucks.
We also found a lot of interactive areas: if you're into cars and motors, you'll love it!
Suggested activities
Florida has plenty of outdoor activities you can enjoy thanks to the mild weather.
On a good day, you can hit the beach.
It will be way less hot and also relatively crowd-free.
There are also plenty of hiking trails and natural wonders in Florida.
Make sure you go hiking!
The cooler temperatures in the fall make hiking more comfortable, and you can enjoy the changing colors of the trees and foliage.
Kayaking or canoeing are also great options if you want to stay outside.
Try hitting one of the many rivers or amazing springs. You won't regret it!
Autumn is a good time to visit one of Florida's State Parks.
We loved Bill Baggs Cape Florida State Park and it's super close to Miami!
Last but not least, if you have rented a car, this is the time to just drive.
Florida off the beaten path can be amazing.
Add a charming small town to your itinerary and make it unique!
In a nutshell
Autumn is a great time to enjoy outdoor activities in Florida, such as hiking, biking, kayaking, and visiting the beach.
Many towns and cities in Florida also hold fall festivals and other events during this time, providing plenty of opportunities to experience the local culture.
There's also another good point.
Because many schools are back in session, there tend to be fewer crowds and shorter lines at popular attractions.
Of course, Florida weather can be unpredictable and varies from year to year.
So it's always a good idea to check the forecast before planning your trip.
Winter (December – February): warm weather and sunny holidays
Weather Conditions
Winter weather in Florida can vary depending on the region.
In general, those who plan to visit northern Florida should expect nice temperatures.
However in the deep north there might still be nights when the temperature occasionally drops below freezing.
People visit Florida for great beaches and the sunny weather.
Even winter won't disappoint. There's plenty of sunshine!
This is a dry season in the Sunshine State.
It won't rain as much, but you should still be prepared for the occasional rainstorm if you're going to the South.
We have a Florida packing guide that can be super helpful for this.
Best Florida winter events and festivals in 2023
Christmas markets and lights
Although it may not be a winter wonderland, Florida still has plenty of festivities to celebrate the holiday season.
Palms and beaches?
Yes, but… with a fun twist!
This is the time to vacation in Florida to see something you wouldn't expect.
Sparkling Christmas lights, cute markets and even seasonal dishes.
Wait, is it Miami or Vienna?
One of the nicest Christmas markets in Florida is the Tampa Bay Christmas Market. Located at the Florida State Fairgrounds.
It is huge!
Over 100 stalls, local crafts, festive foods and a lot of fun.
Christmas carols included!
The annual Winterfest celebration in Jacksonville is a favorite for families.
There is a very nice holiday light display, an ice skating rink and train rides.
St. Augustine boasts a Nights of Lights festival and Christmas market, with local vendors selling handmade gifts and treats.
Would you have guessed that Florida is one of the places in the US where Christmas is more fun?
Art Basel Miami Beach
Art Basel Miami is an annual international art fair that takes place in Miami Beach, Florida.
It features works by established and emerging artists in various media, including painting, sculpture, photography, and video.
In addition to the main art fair, there are many other events and exhibitions that take place throughout Miami during Art Basel week, including satellite fairs, museum exhibitions, and public art installations.
The 2023 Art Basel Miami Beach will be held from December 7 to December 9.
Festival of the Arts Boca
The Festival of the Arts Boca takes place every year in Boca Raton, Florida.
It features a diverse range of performances, including music, dance, theater, and literary events, as well as visual arts exhibitions and lectures.
This festival is a highly-regarded cultural event in South Florida, and has received numerous awards for its programming and community engagement.
The 2023 edition will be held on February 4 and 5.
Suggested activities
Winter is a great time to visit the theme parks in Orlando.
Including Orlando Universal Studios, which is also very nice.
If you are in need of a change of pace from the Disney parks!
The crowds tend to be smaller than in the summer months.
And as a bonus, the weather is much more pleasant.
Because it won't rain as often as in other seasons, you should add some outdoor activities to your bucket list.
Think about visiting one of the state parks in Florida, go to the beach or look for the cute manatees at one of the many springs.
In a nutshell
December is possibly one of the best months to fly to Florida.
For a lot of reasons.
The only downside is that it might be difficult to find a flight that won't cost an arm and leg!
Planning well in advance is thus mandatory.
February is the best month for the hopeless romantics.
It's Valentine's day!
While it might come as a surprise to you, there are a ton of romantic date spots in Miami that you can visit.
Do you need another little push?
What if I tell you that January and February are considered low season in Florida?
You can get much cheaper rates at even the nicest hotel!
Overall, winter is a great time to visit Florida for those who prefer cooler temperatures and lower humidity.
However, it's always a good idea to check the local weather forecast before planning any outdoor activities.
Temperatures and conditions can in fact vary from day to day.
Outline of the seasons in Florida for every kind of tourist
Choosing the right time to visit Florida is crucial to have an unforgettable vacation.
It is thus essential to plan your visit based on your personal interests and preferences.
Let me offer a few ideas that I hope can be useful while you plan your itinerary!
Best Time to Visit for Beach Lovers
If you're all about soaking up the sun and getting sandy, then the best time to visit Florida is during the summer months.
From June to August.
These months are peak tourist season, so expect hotels and beaches to be more crowded.
At least the water is warm and perfect for swimming!
Best Time to Visit for Theme Park Enthusiasts
Florida is home to some of the best theme parks in the world.
Including Walt Disney World, Universal Studios, SeaWorld and more.
For the best experience, plan your visit during the months of January, February, September or October.
When the crowds are lighter, the lines are shorter, and there's the best weather.
Best Time to Visit for Nature Lovers
Florida's natural beauty is one of the things you just can't forget about.
Not only because of the beaches. But also because of its lush forests, freshwater springs and wildlife.
The best time to visit for nature lovers is during the winter months from December to March.
When temperatures are cooler and more comfortable for outdoor activities like hiking, bird watching, and wildlife spotting.
Best Time to Visit for Sports Fans
Florida is a hub for sports enthusiasts with major league teams in baseball, basketball, football and hockey.
If you're interested in catching a game, the best time to visit is during their respective season.
For example, the Miami Heat basketball season is from October to April.
While the Tampa Bay Buccaneers football season runs from September to December.
Start planning your vacation to Florida today!
Click to discover the best deals on the market and book your hotel today!
You might also like:
– 30 Unique Florida Souvenirs you'll love
– Disney World Tips for Beginners
– Best cheap eats at Disney World in Orlando
– Road Trip from Miami to Key West
– Fun things to do in Miami for Couples
– USA Babymoon Ideas on a Budget
– 56 Gorgeous Places to take Pictures in Miami
– Florida Packing List for Every Season
– Florida off the beaten path: 8 cute towns
– 12 Florida Bucket List Places to Visit
– Guide to the best time to visit Florida
– 17 Amazing Florida Road Trips
Pin it for later!
Travelling Dany – Danila Caputo
Danila Caputo is a bilingual travel writer living in between Naples and the Amalfi Coast (Italy), graduating from the University of Naples Suor Orsola Benincasa in Foreign Languages and Literature. She travels and works with her husband Aldo, photographer and videographer. Their blog chronicles their adventures around the world, their love for the USA (where they have family), Italian/European culture and tips on how to be responsible travelers. You can find out more about their latest trips and their life on Youtube, Instagram and Facebook.