This post is also available in: Italiano (Italian)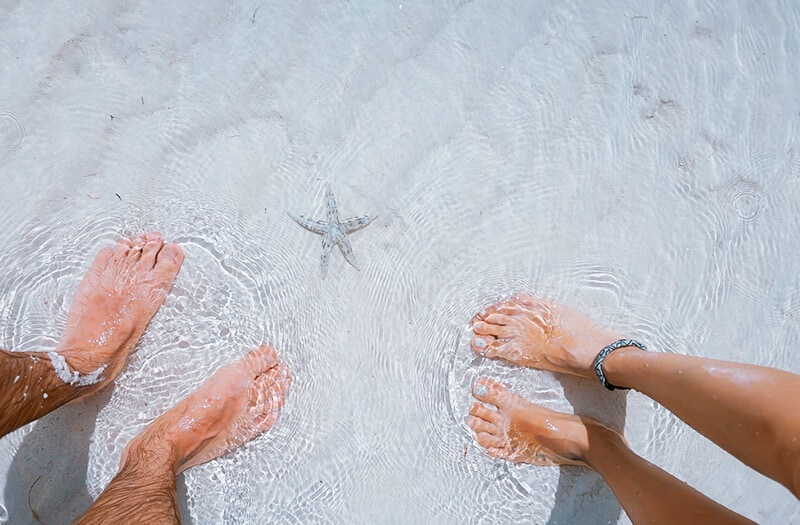 White sandy beaches, hand-rolled Cuban cigars, psychedelic cocktails, Art Deco buildings. Miami has something for everyone. Florida's second-largest city and the Country's most important tourist destination isn't only for party-lovers or students looking for a Spring Break vacation. There are a lot of fun things to do in Miami for couples! Food experiences, outdoors activities, sightseeing, dancing: you won't believe the things you'll read in this article! I've also decided to add a bunch of free or cheap things to do in Miami, so you can visit more often, without feeling a hint of guilt. Let's explore the best Miami activities for couples: when you're done reading you'll want to start packing!
Cheap things to do in Miami for couples
Keeping your budget in mind while trying to decide what to see in Miami is absolutely legit. Miami can in fact be a quite expensive city, but there are a few things you can do without breaking the bank. And also quite a few cool things to do in Miami for free. Too good to be true? Keep reading for more info!
All the activities listed in this section should cost less than $50 per person. Of course it'll be more if you also add lunch or if you want to do some expensive shopping. Yet it's still very cheap if compared to the usual prices in Miami!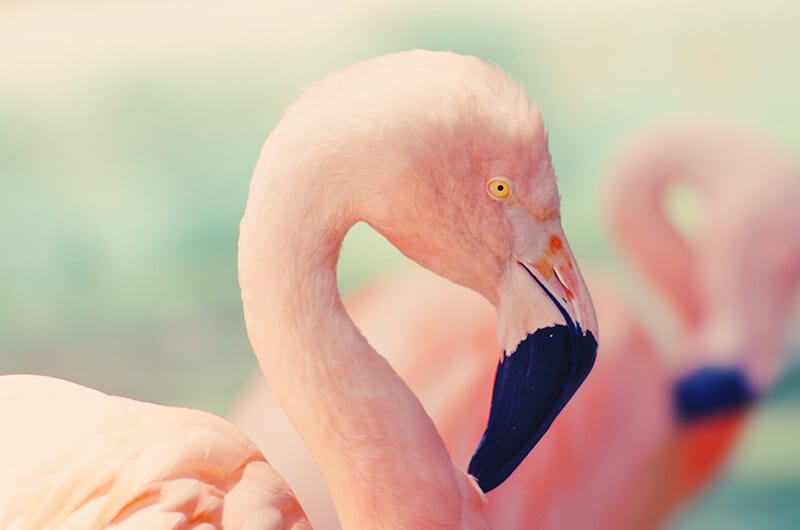 Discover Vizcaya Museum and its gardens
This fancy villa isn't one of the most crowded Miami tourist attractions for the simple reason that most tourists don't even know that it exists.
Located in Coconut Grove, on Biscayne Bay, the former villa of James Deering was built to preserve the mangrove swamps and the inland native tropical forests.
Renaissance gardens, an historic village outbuildings compound, lakes, swamps and woods welcome the visitors: once you walk past the main gates you'll soon realize it's one of the best places to visit in Miami.
The reason is pretty simple: this National Historic landmark is nowadays serving also as a museum, which engages visitors to connect them with the past. This kind of experience, according to the curators, helps to understand our present and to shape the future.
You can explore on your own with your significant other, book a guided tour or opt for an audio tour: whatever you do, make sure you add it to your itinerary because this is one of the eleven most endangered historic landmarks in the USA, due to the passing hurricanes. What we see today might not be there for the future generations.
At Vizcaya, US President Ronald Reagan met Pope John Paul II on his first official trip to Miami, in 1987.
The villa has been often used as a filming location for many movies. You'll probably recognize it from Ace Ventura: Pet Detective with Jim Carrey.
Vizcaya Museum is open year-round except on Tuesday and holidays. Adult tickets will cost you $22, but they offer discounts for seniors, children, college students and USA military personnel.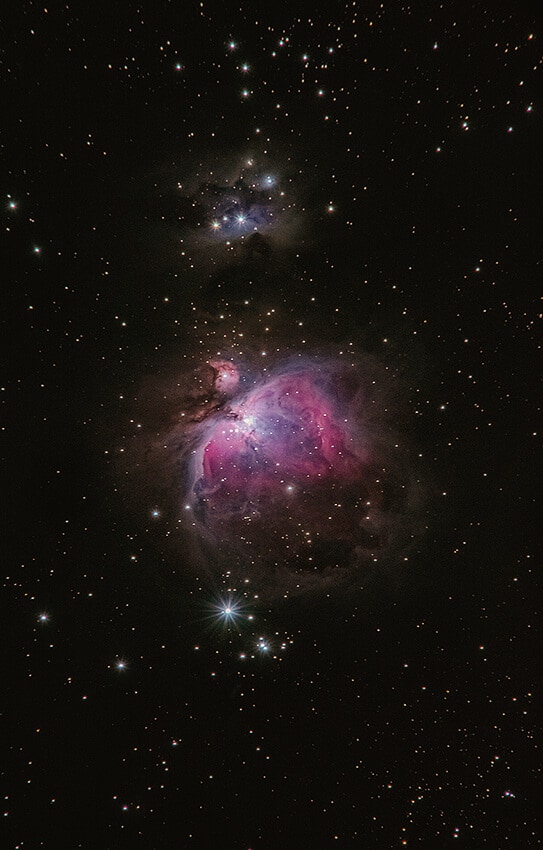 Journey into space at Phillip and Patricia Frost Museum of Science
Me and Al love to explore science and space museums. We do so whenever we visit London, or when we fly to the USA.
If you and your better half share the same interest, one of the fun things to do in Miami for couples is visiting the Phillip and Patricia Frost Museum of Science.
Opened in 2017, this revolutionary museum is located on Biscayne Bay: the view on Downtown Miami will take your breath away.
With 6 levels full of interesting exhibitions and two rooftop observation decks, you most certainly won't get bored.
The top decks also house a telescope and an urban garden where you can take lovely pictures for your couple travel photo album.
Those of you who are planning a date might be interested in the Frost Planetarium: with its 8K visual system and 3D projectors, it's one of the most high-definition on the planet!
The experience is like nothing else you have ever tried, whether you're journeying to a galaxy far far away (please let me quote Star Wars at least once!) or for a deep dive under the sea.
I added it to the list of the cheap things to do in Miami because they sell an all-in-one ticket that includes all the museum exhibitions, the aquarium experience, live science demonstrations and one Frost Planetarium show. The price is $29.95 but you can save $2 on each ticket if you buy them online!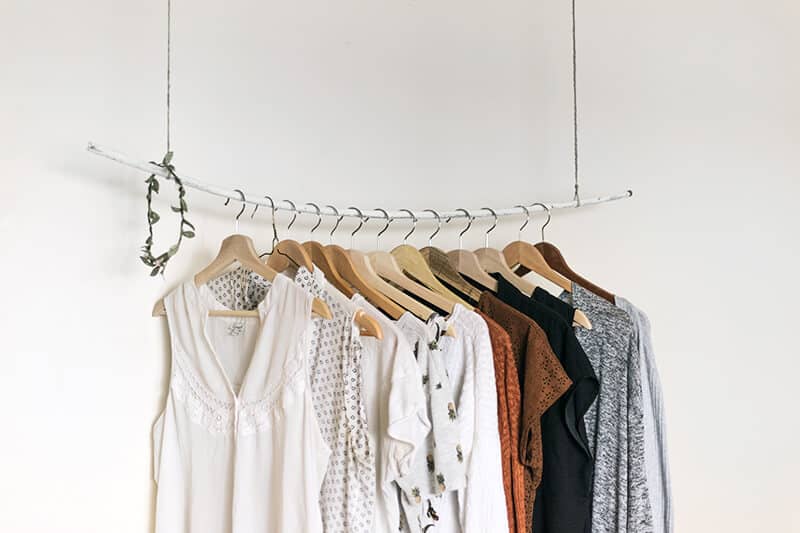 You might also like:
30 awesome Florida souvenirs you can't miss!
Shopping and people watching down Lincoln Road
While this could be considered one of the free things to do in Miami for couples, I actually find it very hard not to buy anything in Lincoln Road. So I added it as a "cheap" alternative, but, as suggested in the very last chapter of this article, many experiences in this list can be added to several categories.
Lincoln Road is the perfect venue for a fun day out in South Beach and spending time here is also among the popular things to do at night in Miami.
This pedestrian road is in fact packed with shops, restaurants and galleries. You can shop together, drink a cocktail while watching the sunset, eat a spicy taco or a great Neapolitan pizza: your day or night out can be perfectly tailored on your couple, according to your personal interests.
One of the things me and Aldo like to do is to sit down on a bench while eating gelato, and enjoy some interesting people watching. Two of our favorite gelato parlors to go in Miami Lincoln Road are Bio Bio Gelato and Mr. Bing, where you can buy a "hybrid": traditional ice-cream and Hawaiian shaved ice mixed together!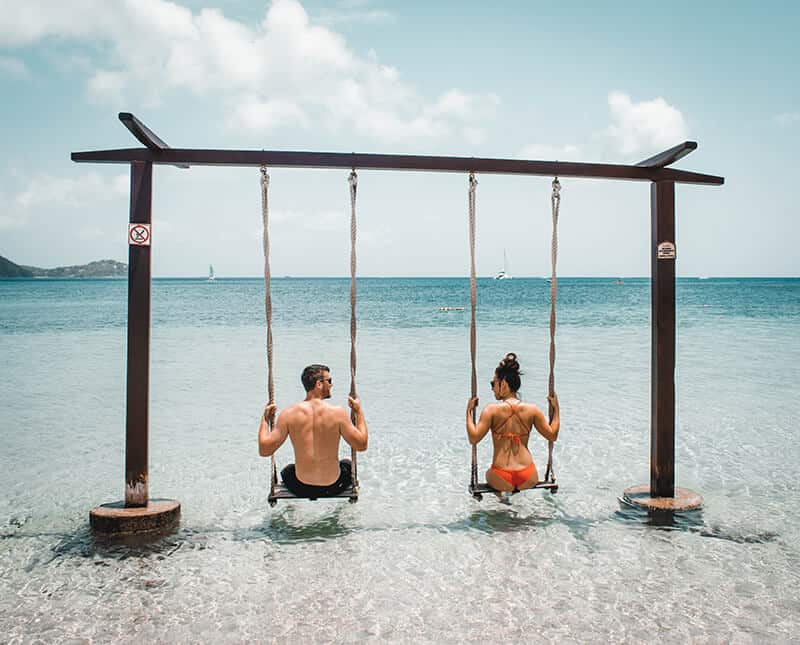 Plan a road trip to Key West
As you probably already know, I believe the road trip from Miami to Key West is one of the most amazing me and Aldo have ever experienced, together with the road to Hana in Maui.
The perfect idea for couples who love road trips is to hop on a car, possibly a convertible so you can open the top, and just drive to Key West. It will be unforgettable!
Here you can find all the best stops you should add to your day trip to Key West.

In case you don't have a car because you're flying into Miami, you should rent one. Some prefer to rent it just for one day, but you might consider keeping it for some nice Miami sightseeing.
Click here to check out the agency we have used all over the world. They have the best online prices on rental cars and we never had a bad experience in… too many years to count them all!
Shop at the Dolphin Mall
On our first trip to Miami I was quite puzzled by all the talk about the Dolphin Mall. Heck, I even found companies offering tours to the Dolphin Mall with pick-up service from the hotel! At first I didn't even add it to my list of places to go in Miami, but Al was super curious, so we decided to give it a try.
After the first pair of shoes bought with a -70% deal I finally understood why people are so obsessed about this huge shopping mall.
At Dolphin Mall there are over 240 retail outlets and a food court. We've been several times, finding cheap deals on a number of things, including brands we can't find in Italy.
Here is where I confess that once we actually landed in Miami with an half-empty suitcase. We were crazy enough to think "we'll buy what we need at the Dolphin Mall". And boy we did!
One of the fun activities in Miami with your significant other can thus be a day out shopping at Dolphin Mall. The food court is pretty big and offers quite a few interesting options. The cherry on the top is the fact that often at night there are music events you can attend for free!
Things to do in Miami for free if you can't splurge
Sometimes planning a romantic getaway when you don't have a big budget can be a problem. Especially if you're planning to visit an expensive city. But don't give up just yet: there's plenty of fun things to do in Miami for couples… for free!
I swear I'm not lying: you can actually plan a trip to Miami without breaking the bank. Find a nice place to stay, and check out my tips. You'll finally be able to enjoy the nice, fun weekend in Miami you've been waiting for way too long!
Enjoy the iconic Miami Beach experience
While I'm aware that it's considered one of the biggest Miami tourist attractions (so it can be crowded), South Beach is still a must see when you visit the South of Florida.
Our first trip there was a bit of a shock. We felt like being in a movie. Beautiful young people, bikini bodies, tanned people… and so much sand! It was completely different from the Amalfi Coast beaches located close to our place: those are tiny if compared to South Beach!
You might have probably read about it already, but South Beach is also known as "America's Riviera" or the "Art Deco Playground". Well, if you spend quite some time there, you'll realize that it's not just a Miami must see: it's also a very welcoming place. Things like age or size don't matter at all.
Don't be like me on our first trip: I was very intimidated and ended up not having fun because I thought I'd be singled out for being the "chubby gal". Don't.
On our second visit I enjoyed the pristine sand and the (slightly cold) turquoise water, rocking my swimsuit. We only live once!
At South Beach you can experience for free one of the most relaxing things to do in Miami: walk on the wet sand, hand in hand with your significant other. At sunset, if you want to make sure you woo them!
Many people choose South Beach to propose so if you're looking for a special place, you've found it!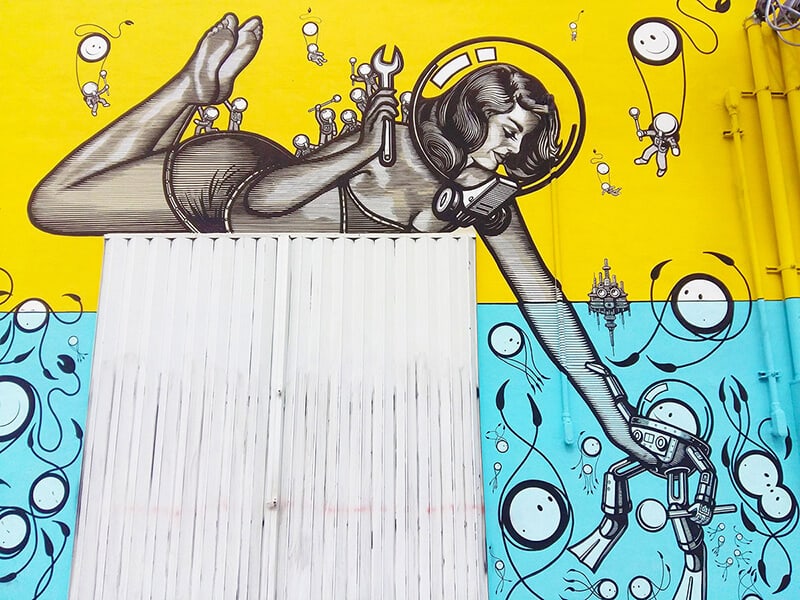 Take awesome couple pictures at Wynwood Walls
If you have an Instagram account, you've probably already seen a lot of great photos taken at Wynwood. The colorful murals are one of Miami top attractions and one of the most instagrammable spots in Florida.
Wynwood is the result of a wise urban regeneration policy. This once abandoned area is now home to over 70 art galleries. You will find cafes, restaurants, hipster shops and independent designers selling their super colorful stuff.
One of the things to do in Miami for free with your significant other is taking fun, awesome pictures in this area: they will be perfect not only for Instagram but also for your travel photo album.
In the Northern part of Downtown, along the NW 2nd Avenue, every inch of every wall is completely covered with murals, known as the Wynwood Walls.
Designed by Tony Goldman, this area has become an open-air museum of modern art. Some of the pieces are signed by world-renowned artists such as Shepard Fairey, Retna and Kenny Scharf.
While at South Beach you'll find glam cafes and restaurants (those can be quite expensive), at Wynwood there are a lot of hipster cafes and food joints where you can eat for just a few dollars.
You can definitely list this as one of the unconventional, fun activities in Miami you can do for free, and you won't even have to walk too much to get there!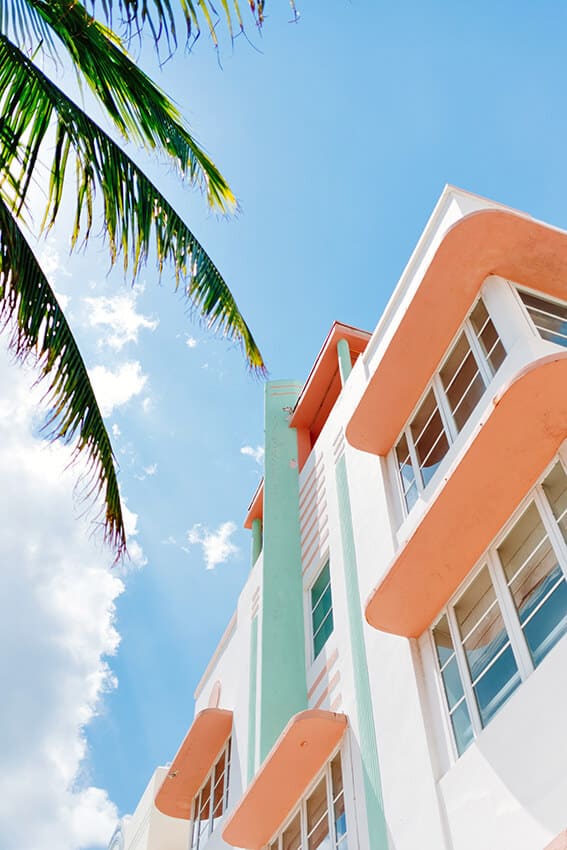 Wander the Art Deco district
Another super cool instagrammable place in Miami is the Art Deco District.
Have you ever had the chance to watch Miami Vice the series or the movie with Colin Farrell and Jamie Foxx? If you have, you will probably recognize quite a few of the buildings, as they filmed many scenes at the iconic Art Deco District in Miami.
While it's not a real "district", it has always been considered like one, due to the cluster of amazing buildings scattered onto several streets. The most interesting ones are Espanola Way, Collins Avenue, Washington Avenue and of course the super popular Ocean Drive.
The historical buildings feature pastel colors like pink, yellow, turquoise, baby blue, green mint, but also flamingo or boating decorations.
One of the fun activities in Miami for the couples is taking lots of beautiful pictures together, that you can save in your travel photo album. The Art Deco district is in fact the perfect place to go, because it represents Miami like nothing else!
Wander around, walking hand in hand with that special person in your life: it's a vacation, make sure you just stay in the moment and make beautiful memories!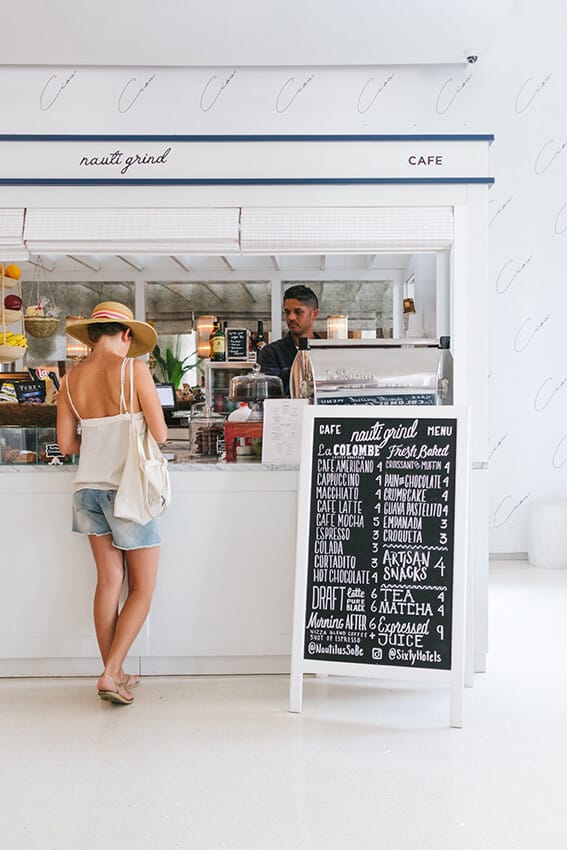 Soak up fascinating modern art at Miami Design District
While this is yet another very nice (and definitely less crowded) instagrammable spot, I decided to suggest a visit to the Miami Design District as one of the cool couple activities in Miami you should add to your itinerary for a number of reasons.
First of all, this is one of the newest, completely redesigned areas in Miami. Located South of Little Haiti, between the 36 St and Biscayne Boulevard, it has become home to the best art galleries, showrooms, creative services, luxury fashion stores, eateries and cafes.
This isn't only a cool background for some awesome pictures. While you walk around the area, you will feel like exploring some kind of futuristic city. Every building is unique, in a mosaic of colors, styles and textures. Glass, metal, copper, vinyl: the Miami Design District is like nothing else you've ever seen.
Some decided to book a tour to explore the area with a local guide, yet you can do it on your own, without having to pay for an expensive tour.
At the Miami Design District there are often free yoga classes, music events and art tours. Always make sure to check the official website so you can see if there's a free event you can attend.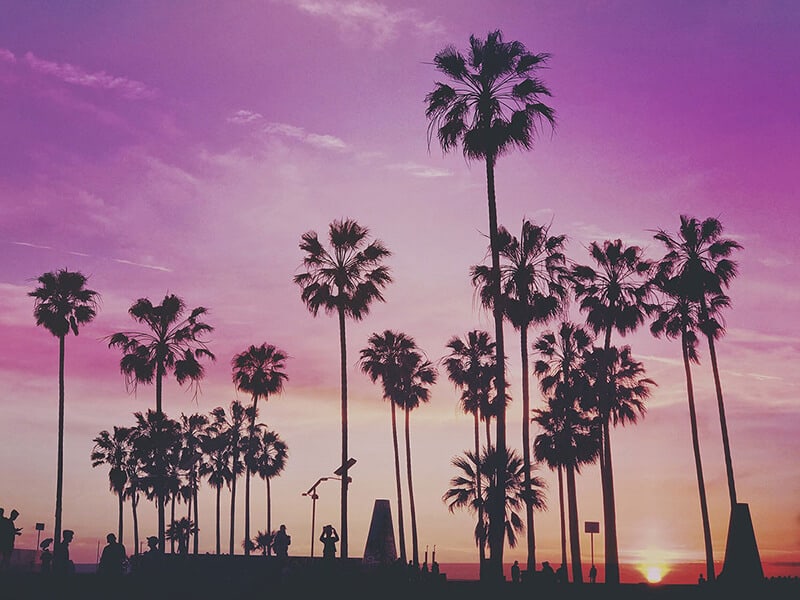 The best things to do in Miami at night
Are you planning to spend the day tanning or being lazy by the pool and you're looking for fun things to do in Miami at night for couples? You're in the right place!
I decided to list here our three favorite things to do in Miami at night when we want to have a special date.
You can find many other ideas for things to do at night in the other sections of this article, so make sure you check out the other articles, especially if you're looking for cheap or free experiences!
Dance the night away at E11EVEN
One of the most amazing things to do at night in Miami for couples who want to celebrate is to go to the hottest Downtown Miami nightclub!
E11EVEN is absolutely huge and possibly the most popular hotspot in Miami. This $40-million entertainment venue is part rooftop bar, part nightclub, part strip joint and part sports club.
A unique location Downtown Miami, just a few blocks away from the American Airlines Arena, open 24/7, the E11EVEN promises an unforgettable experience. You can spend the night dancing, or watching the performers on one of the several stages, or even drinking psychedelic cocktails while aerial dancers and contortionists do their thing.
During daytime, the main room transforms into a day club and sports-bar. While you're free to go there when it's less crowded, I must say that E11EVEN gives its best at night, so if you're looking for unique things to do in Miami, please make sure you go to this nightclub when the sun goes down.
General admission is usually $20 per person, but prices might change if they're hosting particularly popular performers or shows.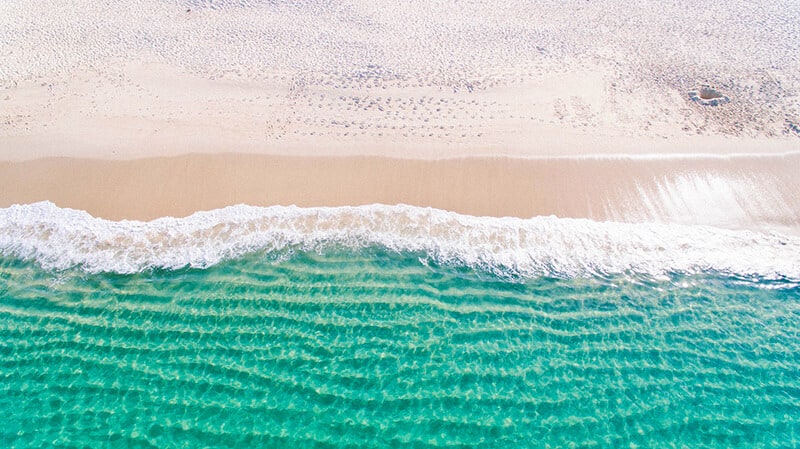 Hit the clubbing scene at LIV
Another one of Miami top attractions is LIV, a megaclub nestled inside the lobby of the Fontainebleau Hotel in Miami Beach.

Reopened after a $ 10 million makeover, the LIV is famous for its stellar events: Kanye West, Drake, Ice Cube and many others have been entertaining the masses with rap lyrics and amazing shows.
It's a great venue for the couples who have already tried lots of things to do in Miami at night and want to treat themselves to something different.
While attending a show at LIV is considered among the top 3 indoor things to do in Miami, there are a few things you should absolutely be aware of.
Tickets to get inside are quite expensive, but usually those for women are cheaper.
If you want to attend a night at LIV, try asking at your hotel if they have special offers: sometimes you can score good deals for entrance and a few cocktails or an open bar ticket.
Last but not least, once inside, always make sure you keep your eyes on your purse and on your credit card. There have been reports of people who have had their items/money stolen: the club can be pretty crowded, especially on weekends.
Enjoy your night but be careful of your belongings!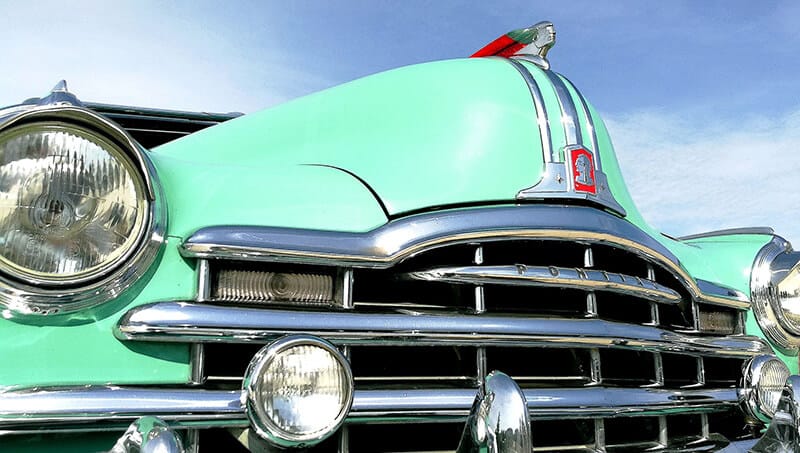 Taste the Cuban flavor at Little Havana
Calle Ocho is the main street that runs through the Little Havana district. You can there by car (or by bus!) in about 20 minutes from South Beach.
Little Havana is the Hispanic culture hotspot in Miami: many Cuban immigrants live here. Walking along Calle Ocho feels like being in Cuba.
Scents, flavours, vintage cars, men and women rolling cigars by hand: a trip to Little Havana should definitely be in your list of fun things to do in Miami.
This area is in fact perfect for couples who want to experience a little bit of Cuba in the middle of Miami.
Little Havana's semi-official gathering point is Maximo Gomez Park, also known as Domino Park – people love to play domino there.
Every Thursday at Ball & Chain, you can take part in a free salsa lesson with professional Cuban dancers: I strongly suggest you to give it a try because it's so much fun!
As I mentioned already, this is yet another experience that could be grouped into several categories of this post. It has free elements, you can have fun at night and also enjoy great food: add it to your list if you are looking for a unique experience!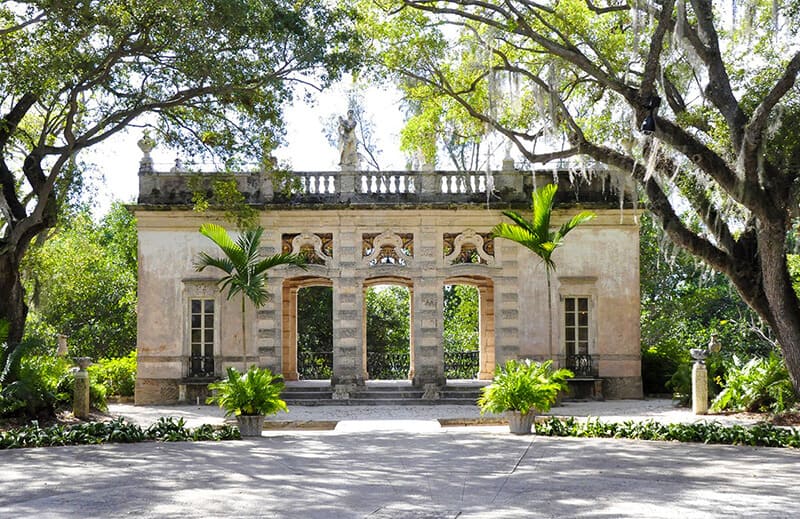 Outdoorsy couple activities in Miami
While clubbing and dancing the night away are fun activities that many would probably add to the top things to do in Miami, there's so much more than that.
The South of Florida has a lot to offer to the couples who love to spend quality time in the great outdoors. Of course beaches and beach activities are a pretty big thing, and for a number of good reasons. But if you are a couple who loves to hike, if you enjoy nature photography, this chapter will provide quite a lot of couple activities in Miami and in the outskirts that you can plan for your next adventurous trip to Florida.
Butterfly Walk at Deering Estate
One of the most amazing things to do in Miami for couples who love the great outdoors is the butterfly walk at Deering Estate.
This natural park preserves two historic homes, the Richmond Cottage and the Stone House. The site offers a lot for photographers, artists and history lovers, whether you're in need of a quiet walk or a more adventurous hike.
From June to September you can take part in a butterfly walk, which is a walking tour with a professional guide. The Deering Estate is in fact home to several rare species of butterflies. You will search their habitats with your camera at hand, ready to take pictures of the nearly 40 species of butterflies usually on site.
Tickets for the Butterfly Walk can be purchased upon entry, and are 15$ for adults.
The Deering Estate isn't usually considered one of the super popular Miami tourist attractions, which is why it's rarely crowded. It thus provides a quite romantic environment for all the nature lovers out there.
In case you want to spend more time exploring this County Park, know that they also have Bird walks, yoga courses, open air theatre events, lectures and sometimes concerts.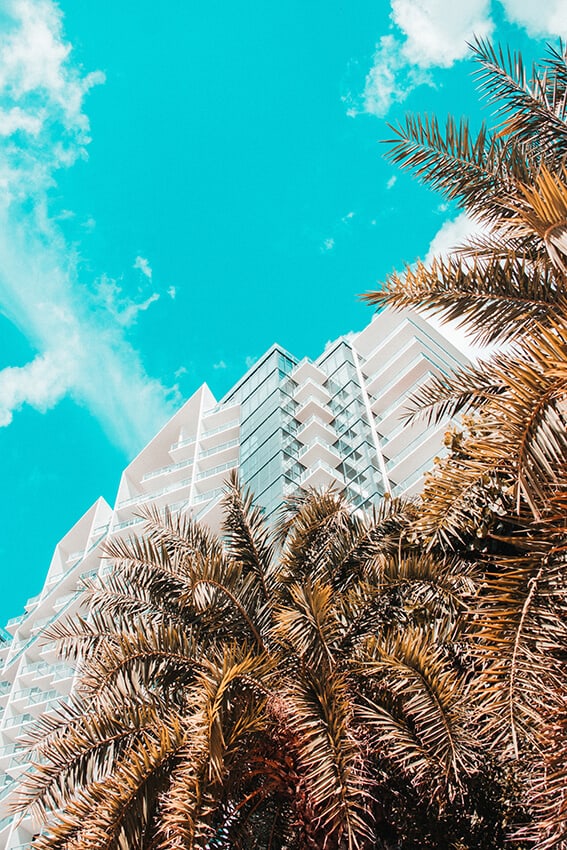 Explore the Fairchild Tropical Botanic Garden + the NightGarden
Meet one of our favorite places to visit in Miami, when we want to stay away from the tourists crowding South Beach.
The Fairchild Tropical Botanic Garden is an 83-acre botanic garden located in Coral Gables, South of Miami. This place is also a museum, a laboratory, a learning center and a conservation research facility with one main goal: to preserve biodiversity. Fairchild is considered one of the very best botanic gardens in the world.
A walk in this garden will make you feel like visiting the tropics: sweet fragrances, amazing colors, luscious greenery and bizarre plants. You've got it all!
If you're looking for relaxing things to do in Miami, you can just walk around, taking in the beautiful scenery. Yet you can also enjoy the Wings of the Tropics exhibit in the Clinton Family Conservatory, where you'll be surrounded by hundreds of amazing butterflies.
There are dozens of different exhibits, so you might want to consider one full day here to make sure you get to visit everything.
In case you're planning to visit Miami during the holiday season, I strongly encourage you to visit the NightGarden at Fairchild Tropical Botanic Garden. From the end of November to the first half of January, you can explore the garden at night. It's one of the most romantic things to do in Miami: thanks to special effects and a stunning illumination, you'll feel like walking literally into a fairytale. Fairies will fly before your eyes, you'll walk under huge dandelions and you'll get life tips from a wise, ancient tree.
Tickets for the Night Garden will cost you $20, while entrance to the Fairchild Tropical Botanic Garden are $25 per adult.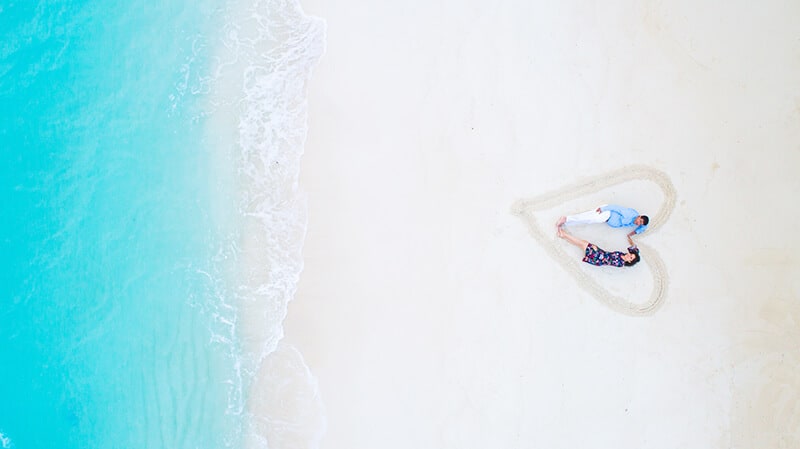 Plan a day trip to Bill Baggs Cape Florida State Park
While there are many unique things to do in Miami, many of them can be quite crowded (especially in peak season), thus not really romantic.
If you have rented a car, you could drive over to Key Biscayne, to spend the day at Bill Baggs Cape Florida State Park, where you'll find the only lighthouse in South Florida, dating back to 1825.
This area is hardly ever "crowded", so it can be the perfect location for a romantic date near the Atlantic Ocean.
Entrance at Cape Florida State Park is super cheap: only $8 per vehicle. Here you'll be able to tailor your day trip specifically on your couple.
You can rent a bicycle or go for a lighthouse tour. Hike one of the many nature trails or rollerblade hand in hand with your significant other. Go for a swim or plan a romantic lunch on one of the available picnic tables.
The area is also very well known for wildlife viewing. Many tropical birds stop here, and fishes will often swim through your legs as you walk also in the shallow water.
Restrooms and showers are available on site, and volunteers are always around in case you're in need of a map or some info.
Everglades Airboat ride and adventure tour
One of the fun activities in Miami for couples who love a rush of adrenaline is an airboat ride through the Everglades National Park.
There's an ethical semi-private tour available with pickup service that is a lot of fun. You will need to plan one full day for this tour because it covers many of the must-try experiences in Southern Florida.
The ticket includes a 1-hour cruise to the Everglades National Park, with an expert guide showing you native birds and animal species in their environment, without disturbing them (which is something that unfortunately happens often with other companies).
Your tour also includes an airboat ride to the heart of the Everglades and a visit to a Native American tree island village only accessible from the water.
You and your significant other will then enjoy a delicious lunch with local produce, and a few snacks you can eat along the way.
The final bonus is a keepsake map of the Everglades National Park that you can keep as a souvenir. We have framed it together with a picture of us during the tour: it's a lovely memory!
Click here to check rates and availability.
Fun things for couples to do in Miami: foodie experiences
Being from Italy and accustomed to eating great Italian dishes, we firmly believe that anything that has to do with food is interesting, fun and worth spending some time and money.
That's why we decided to add a chapter specifically aimed to satisfy the foodies who read this blog. It includes a few food-related and fun activities in Miami that you should absolutely try. From dining at romantic venues to snacking on delicious pastries, there's something for every pocket!
Eat the best cinnamon rolls in Florida
Who's a fan of cinnamon rolls? You can't see me now but I'm salivating at the mere thought. I'm obsessed to the point that I always keep cinnamon scented Yankee Candles at home, for my special foodie moments.
Well, when I read about the cinnamon rolls at Knaus Berry Farm I absolutely had to have them.
I only have one downside to the whole thing: you will need a car because this place is in Homestead, South of Miami. You could add a stop here during your road trip to Key West. How does cinnamon rolls for breakfast sounds to you?
Knaus Berry Farm opens from November to mid-April. They make delicious cinnamon rolls for like $1.25, and also sell them in boxes with 6-12 of them so you can eat them during your road trip.
Other delicious treats you'll find are slices of Key Lime Pie, pecan rolls, fruit pies and homemade jam.
Experience the Time Out Market in Miami
South Beach has a new food hall that every foodie should add to their list of places to go in Miami.
Located not too far from the beaches, the Time Out Market Miami opened May 9, 2019. It showcases the best chefs, mixologists and rising talents, who will offer you a taste of the best international food.
This huge food hall is directly managed by Time Out Magazine, which has decided to offer amazing dishes at honest prices: you won't even have to book anything!
The Time Out Market Miami in fact features communal tables where you can just sit with your tray full of delicious things that you can share with your significant other.
A rotating lineup of chefs appears at the demonstration kitchen. They usually stay in house for 3 months, before leaving their spot to someone else.
You might eat Peruvian food, or Florida pizza, Cuban traditional dishes or Korean stuff, among others.
The Time Out Market Miami is also one of the best indoors things to do in Miami if you're looking for a foodie experience which isn't overly expensive.
It might not be super romantic, but it's definitely a lot of fun, so don't miss your chance to try this new foodie experience!
Among the cheap things to do in Miami for couples there's sharing a huge serving of Cuban gelato in Little Havana.
Azucar Ice Cream Company is a little (not-so) hidden gem in Little Havana that you can easily recognize because the entrance has huge scoops of ice cream on a waffle cone.
The shop offers a huge number of flavors, just like you see in any Italian "gelateria". In this case they represent the Cuban-American culture, in the middle of Calle Ocho.
Once you're there, make sure you get their trademarked "Abuela Maria", vanilla ice cream mixed with guava, cream cheese and chunks of Maria cookies (Cuban cookies): it is to die for!
Other interesting flavors are café con leche, dulce de leche (super sweet), plátano maduro and rum raisin.
While they also have a few sugar free options, when we've been there we haven't noticed vegan, lactose free or gluten free options (if things have recently changed, let us know!).
Raise your glasses at Wynwood Brewing Company
While taking pictures at Wynwood Walls (mentioned in a previous chapter), make sure you stop for a pint of beer at Wynwood Brewing Company.
We have tried a completely self guided tour of the best breweries in Cork (Ireland) in the past, and had so much fun that we added it as one of the things to do when we're on the road. In case you're looking for fun couple activities in Miami, I strongly suggest you go to the Wynwood Brewing Company.
Miami's first craft production brewery is a very important part of Wynwood, an area full of colorful art that attracts people from all over the world. To this, the owners added a taste of Puerto Rico, drawing inspiration from their family.
Make sure you check out their events page before you plan your couple activities in Miami, because more often than not there are fun tournaments, charity events, summer festivals and free music: it's a lot of fun!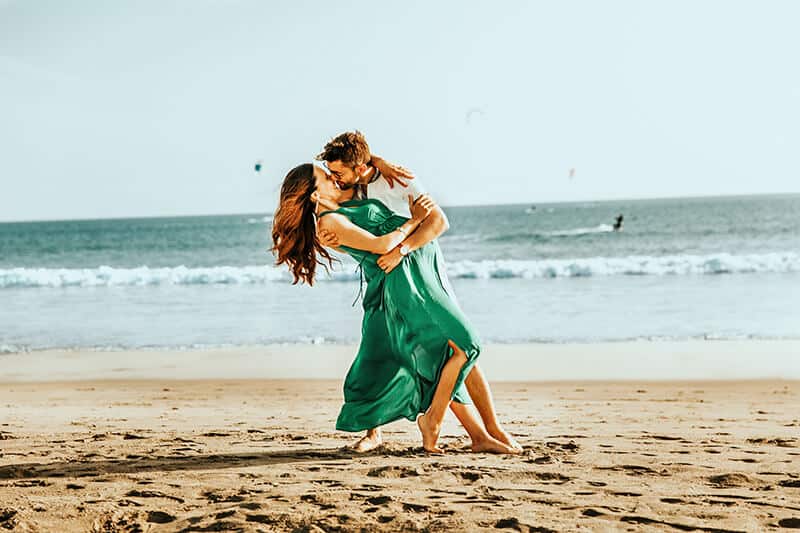 Romantic things to do in Miami (day and night)
Many people think that Miami isn't a very romantic city. I beg to differ. Provided that both me and Aldo firmly believe that there's romance everywhere if you're with the right person, we have found plenty of romantic things to do in Miami.
While some can be pretty expensive, others are fairly cheap or completely free. Let's have a look at the best ones!
Sip a fancy cocktail in the sky
Among the fun things to do in Miami for couples who want to spend an unforgettable night there's sipping fancy cocktails in one of the most coveted rooftop bars in Miami.
Located on the 40th floor of the EAST hotel in Miami, Sugar is an ultra trendy rooftop lounge, possibly the most popular bar in Brickell.
The view is absolutely stunning, especially at night, when Miami is all lit up and super romantic.
You might be thinking about loud music and lots of people, but that's not the case. Sugar feels more like a secret rooftop garden than a loud bar. In fact, sometimes the line to get inside is pretty long, because they try to make sure only a bunch of people can enjoy the place, without invading each other's privacy.
To avoid being left out, I suggest you arrive early, before the happy hour crowd starts to gather. Another must see in Miami is in fact the sunset from Sugar: keep your phone handy because you'll want to take pictures!
Feel like a superstar at the V.I.P. swimming pool
Are you visiting in peak season and you don't know what to do in Miami Beach to avoid the huge crowds?
A great alternative would be to spend the day at the Venetian Pool in Coral Gables.
Not only it's one of the most beautiful swimming pools in the world, but it's also a unique part of Miami's history.
Think about lounging surrounded by palm trees, coral rock formations, waterfalls and even little caves: how can there be something more romantic than taking a dip in such a paradise with your significant other?
The Venetian Pool is the only swimming pool on the National Register of Historic Places and dates back to 1924. There are swim classes for adults and children, Community Lifeguard Certification courses, summer camps and even an onsite café with average prices if you decide you want to stay there for lunch.
Tickets will cost you $20 from May to September, but there's a catch. Once the facility has reached its maximum capacity, they will stop selling tickets for the day, so you might want to get there early in the morning, when they open.
Plan a romantic dinner at Versailles
While you might be thinking of French food, the only bit of Europe you'll get at Versailles Restaurant in Little Havana is in the decor.
Golden chandeliers, mirrors, a very romantic main dining area which makes for a nice evening to celebrate something important. Sure, it's not one of the cheap things to do in Miami, but this Cuban eatery deserves all the praise it gets.
The menu is huge and in fact it took us quite some time to decide what to order. But it features something for everyone, from Cuban croquetas to seafood, chicken, pork and meat.
The Versailles experience ends with a "ventanita", where patrons get to taste a strong, sweet cup of original Cuban coffee.
Walk under the moonlight at South Beach
I already mentioned this, but sometimes there's no need to splurge to surprise the person you love with a special date.
If you don't have a huge budget, offer them a special way to experience one of the Miami must see spots.
Walking barefooted on the wet sand at South Beach under the moonlight is absolutely amazing. And to be honest, both me and Al think it's a great spot to propose!
Scroll up to find more about South Beach, it's in the chapter about the best free things to do in Miami!
Fun things to do in Miami for couples: a few more tips
Always mix and match: this long list was difficult to write because many activities could be added to several categories. Check them all to have a better overview of what you can do in Miami;
Don't feel intimidated by a low budget: there are many things you can do for free!
You can surprise your significant other also without splurging: every place can be romantic if you're with the right person;
Plan and book in advance: it'll help you to save money and to have a better idea on how you'll spend your romantic getaway.
You might also like:
Smart ideas for cool Florida souvenirs
Epic road trip from Miami to Key West
The 10 best beaches in St. Thomas (USVI)
Pin it for later!