Have you already planned your trip and now you're wondering what are the best souvenirs from Italy you can bring back home? This handy guide from a local will help you to find the perfect Italian souvenir!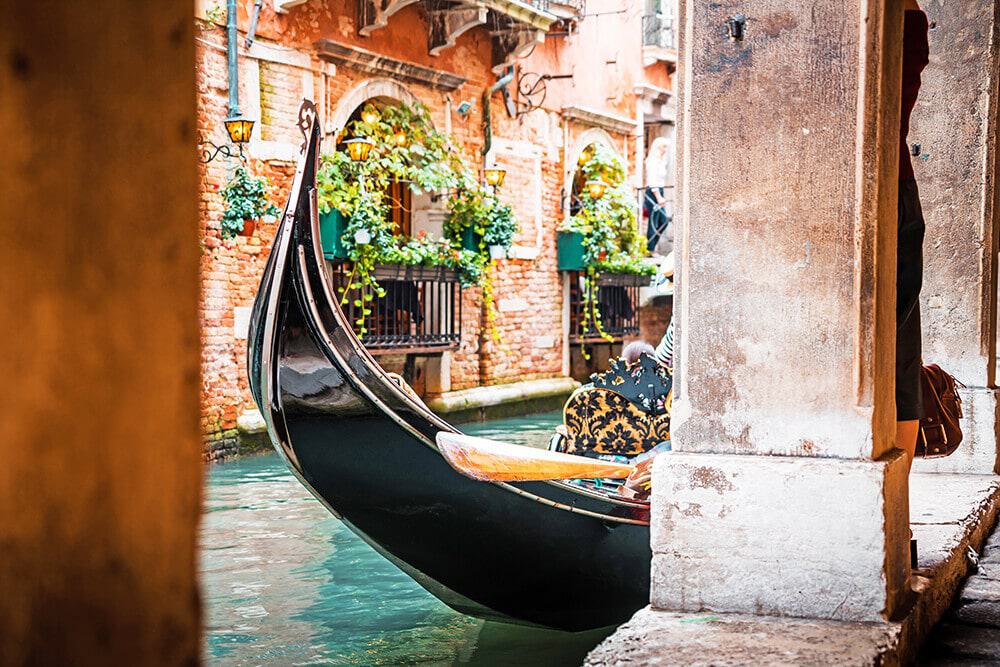 Let's discover the best gifts from Italy you can buy, according to your preferences and destination. Did you know that every region here has different products? I'm not just talking about food but also about linens, silk, glass and so much more!
Who else here is as obsessed by souvenirs as me?
Whenever me and Al visit a new place, we make sure to find some nice things to buy that will forever remind us of our trip.
Yet I recently realized that there are so many misconceptions about what are the best souvenirs from Italy. As a local, I'd like to clear the air, offering a few insider tips to make sure you stay away from the tourist traps.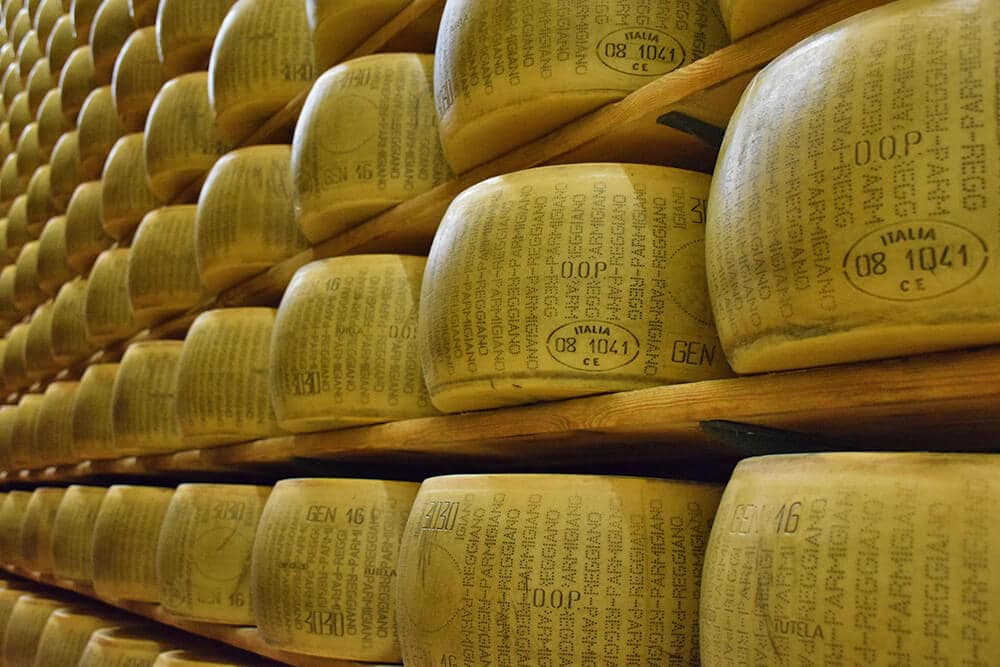 Italy souvenirs: lots and lots of food!
A while ago I planned to bring cute "Italian care packages" to a few friends from abroad that I was going to meet at a travel event.
I kept thinking and thinking about what I wanted to offer that wanted them to bring home from Italy. It had to show some kind of Italian tradition, right?
Well, all I could come up with were… delicious Italian treats. I felt super bummed!
The truth is that some of the very best gifts from Italy are food related.
In my Country we are used to good food and there's so much diversity.
Every region in Italy has traditional dishes, or produces yummy ingredients that you won't find anywhere else in the world.
So do not feel like you're boring for coming up with food ideas!
Worried you'll need a bit of help?
Download the FREE Italian Travel Phrasebook here! It includes the correct Italian pronunciation and lots of useful sentences that you'll be able to use on your trip to Italy!
Before you go on a shopping spree, it's always better to read all the rules for importing food in your own Country.
This is how you make sure you won't have to leave your souvenirs from Italy behind!
One of the best things to buy in Italy is Formaggio (Italian cheese).
While the most famous cheese from Italy is Parmigiano Reggiano, followed by Neapolitan Mozzarella, there are definitely some delicious types that you should look for.
Bonus: Did you know that you can book a Parma Ham and Parmigiano Reggiano factory tour?
This 4.5 hours experience includes tastings, entrance tickets and transport.
Check out prices and availability!
I'm thinking of Caciocavallo Silano from Southern Italy, or Fontina from Valle d'Aosta.
Another great option is Formaggio di Fossa (one of my favorites) from Tuscany, Umbria, Marche and Emilia Romagna. Or the delicious Gorgonzola (blue cheese) from Lombardia or Piemonte.
Grana Padano is a bit like Parmigiano Reggiano and it's easy to find everywhere in Italy.
Each one of them is the typical Italian product you want to bring back home (if you can).
In case you're interested in visiting Italy off the beaten path, choose Pienza. This little town in Tuscany produces a delicious cheese, Pecorino di Pienza, that is one of the top Italian products when it comes to food!!
There are delicious versions of Caciocavallo and Pecorino from Abruzzo region you might like. They are popular among us Italians!
These ones comes from a region which is a bit obsessed (in the good way) with grilled cheese. Pecorino grigliato is one of the best Abruzzese dishes, that I'm sure you'd love!
You might also like:
23 authentic towns in Tuscany you will love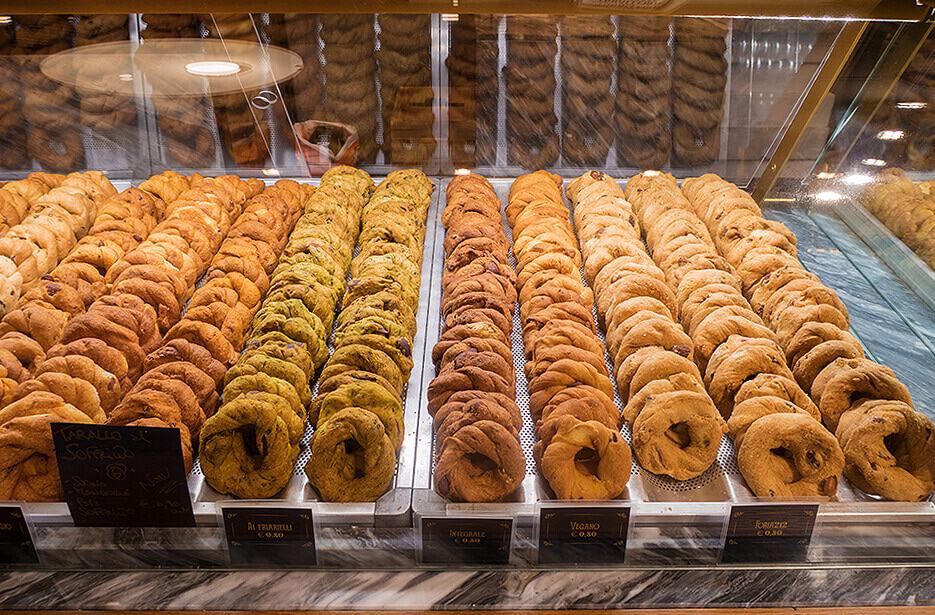 One of the genuine Italian gifts you can buy in Naples is taralli.
Of course you won't be able to bring pizza at home (the perfect excuse to get back for more, maybe spending one more day in Napoli!).
Yet you can still buy great food souvenirs from Naples.
You might also like:
30 types of Italian pizza you can find in Italy
Neapolitan taralli are a crunchy, salted kind of treat which is very popular where I live.
They are considered as a "lesser known" italian food.
Think of taralli as small, crunchy donuts, made with almonds, ground pepper and lard.
In case you are planning to visit via San Gregorio Armeno or if you are lodging in Naples Centro Storico, you can go to Taralleria Napoletana.
This shop has cute boxes that you can fill with small taralli, and they have a lot of yummy flavours!
A box like this can be a special Italian souvenir for that unique person in your life.
You might also be lucky enough to see how they prepare fresh taralli!
Being one of the most popular street foods in Naples (aside from the delicious Pizza a Portafoglio), you will find them everywhere.
Taralli are cheap Italian souvenirs that will make everyone happy!
Bonus: If you are planning to visit Italy and love our food, think about booking a foodie tour with Eating Europe. They have a lot of very nice (already tested by us) food tours and cooking classes available in Rome and Florence.
Check out prices and availability for the Italian tours here!
When I think of gifts from Italy that people can buy, the first things that come to my mind are local delicacies that won't spoil even if you are going to stuff them into your luggage.
In many Italian regions you will find interesting truffle products (pasta, oil, butter, sauces, sausage, cheese and even honey!) that make great souvenirs, for you and for your loved ones.
The best "truffle regions" in Italy are Piemonte, Lombardia, Tuscany and Campania. The latter, where I live, is usually less popular if compared to Piedmont, home to the famous "Tartufo d'Alba".
If you happen to visit during truffle season, I suggest you try the "Tartufo nero di Bagnoli Irpino".
This kind of tartufo is one of the Italian gastronomy famous ingredients not many people from abroad know about!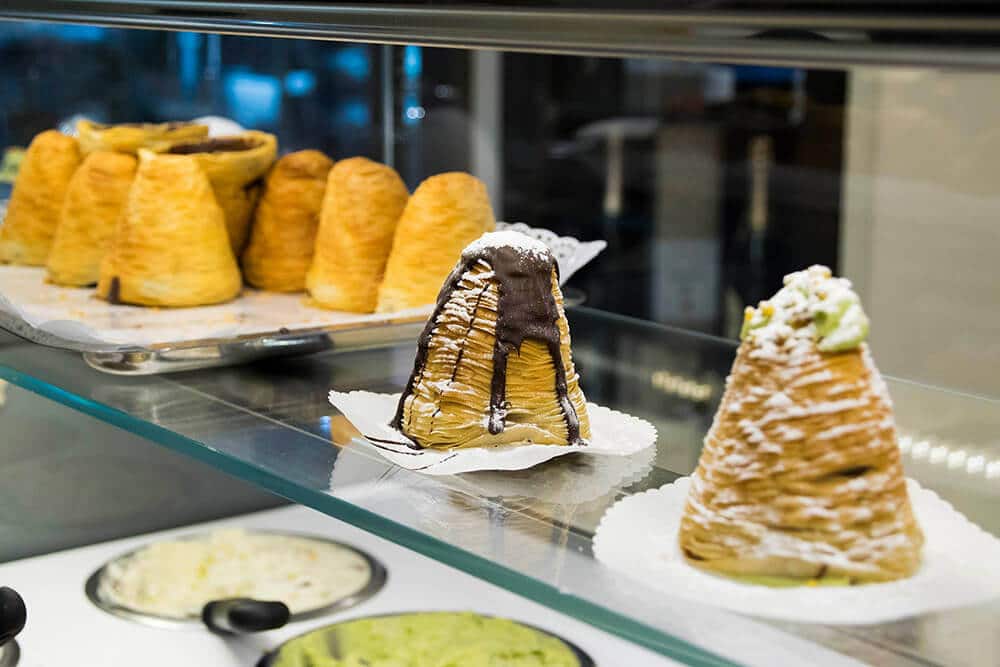 I know I'm biased but if you're going to visit Naples you will find a lot of interesting souvenirs.
Like mason jars full of sun-dried local tomatoes, eggplants or mushrooms (usually in olive oil), Neapolitan espresso coffee (click to find info on how to prepare it at home and what Italian brands you should buy), and of course pasta.
If you are going to visit the Amalfi Coast, make sure you stop at Minori, as it's one of the coastal towns that produces the best handmade Italian pasta!
Many Amalfi Coast tours (also leaving from Rome) will offer a small present or even guide you to factories where you can buy lots of Italian souvenirs that you won't find at regular shops.
Neapolitan sfogliatelle usually last for 1-2 days maximum, and the same goes for the delicious cannoli or cassate (some of the best Sicily souvenirs for those who live in Italy).
But Sfogliatelle can survive a short flight, unless you stuff them into a carry-on. Sadly, the Sicilian pastries won't make it for sure.
Artisanal Panettone from Milan is one of the few "cakes" that last a bit more. It's some kind of tall, sweet bread filled with raisins and candied fruit, that we usually eat during the holidays.
If you're looking for Italian regional souvenirs on a budget, you can buy industrial Panettone in every supermarket for less than 5€. It won't be as good as the artisanal version but still!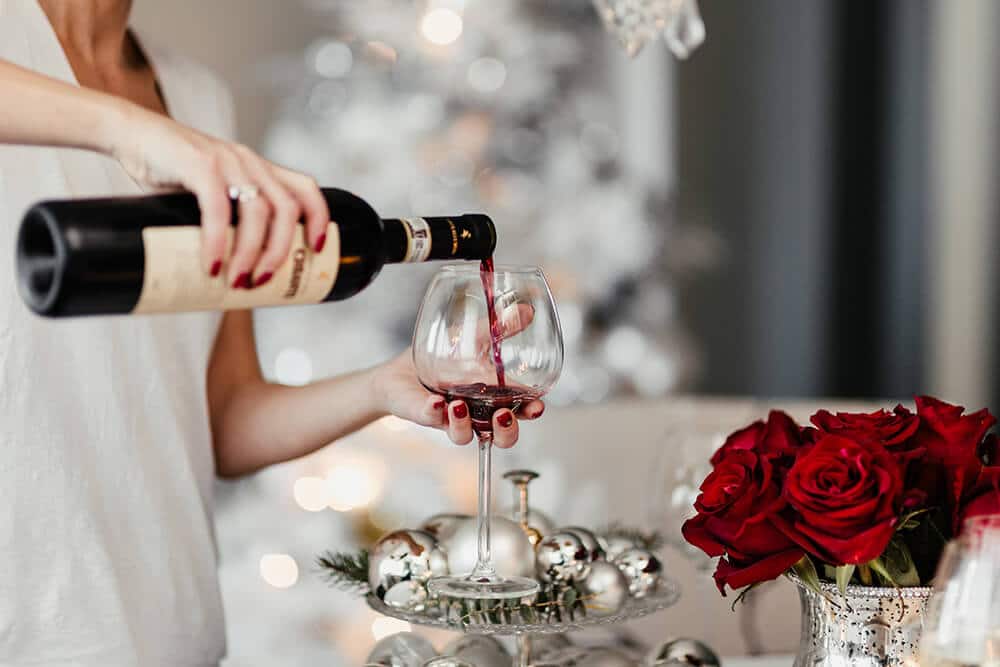 Those who intend to visit Tuscany and are wondering what to buy in Florence could bring home a nice bottle of wine (again, always make sure that you can bring it back with you!).
Some of the best Italian wines from Tuscany are Chianti and Brunello di Montalcino (Aglianico, Falanghina, Primitivo and Taurasi if you're visiting Campania or Puglia region).
Bonus: if you want to learn more about Italian wine, by all means, book a wine tour in Tuscany!
The best one is an educational wine tour in Siena, held in an organic winery, which includes sensorial wine tastings and lunch with local products.
Check out prices and availability here!
Yet let me offer you a delicious souvenir idea that not many people know about. My brother in law has been living in Siena for many years and he treated us to Cantucci con Vin Santo.
Cantucci biscuits are crunchy biscotti with almonds. According to the tradition they have to be immersed into a glass of Vin Santo before you can eat them.
While you might think that Vin Santo is just another kind of wine, we don't drink it with our meals, as it's sugary. We prefer to enjoy it with dessert, generally pairing it with Cantucci.
They can be great Italian gifts because they won't spoil easily!
One of our best friends from Piemonte loves to offer rice boxes as Italian gifts, and it's a great idea!
Of course you should buy some "good" rice (as in not the industrial one), so you can cook an amazing risotto once you're back home! You can buy the best rice in Italy in Piemonte, Lombardia and Veneto.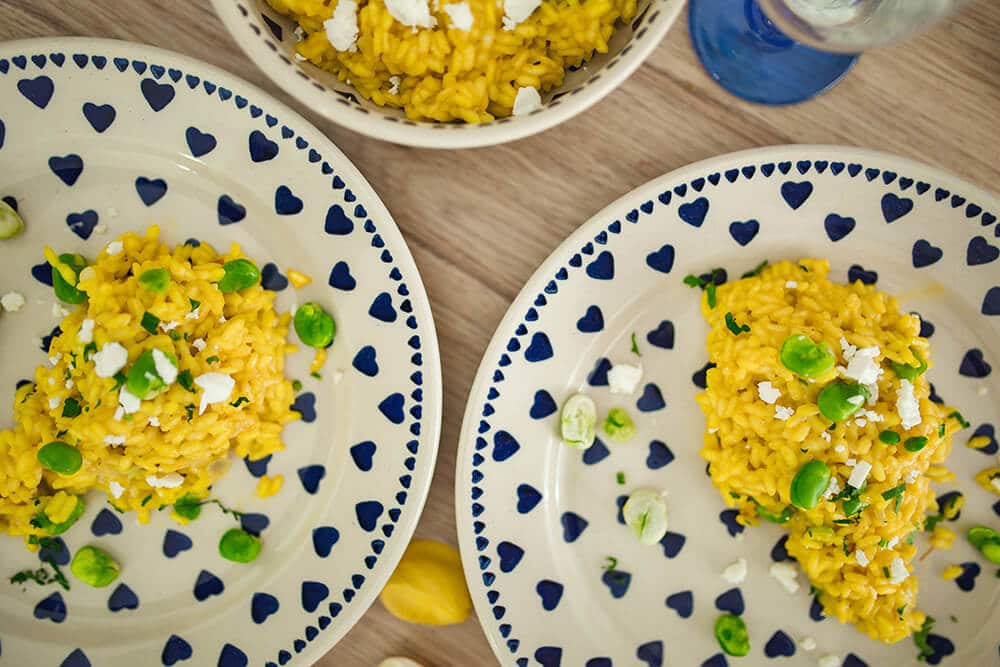 As I mentioned often in my 5 itineraries to spend 10 days in Italy, Bologna is one of our best foodie destinations.
If you can import cured meats, then by all means, in Bologna you'll find the best options. From Prosciutto Cotto to Salame and Mortadella, there's something for everyone!
If you're going to spend a few days in Rome, try the "Focaccia romana con mortadella": a thin bread covered with ground salt and served with the freshest Mortadella. This is considered Italian street food and it's delicious!
Aldo's family lives in the Frosinone area (Lazio) and they own a few olives fields. The whole family makes their own olive oil and thus of course they are very picky when they have to buy a bottle for someone. They also use it for a lot of old Italian recipes you won't find at restaurants.
Let me share some of their knowledge with you!
Italian olives are amazing, and the artisanal olive oil can be thick enough that you need to use a small amount for cooking. It has a strong taste!
The good one is usually served on fresh Italian bruschetta so you can enjoy its scent and taste.
Small bottles of olive oil can be delicious souvenirs from Italy that you will never regret buying. The best olive oil produced in Italy comes from Puglia, Calabria, Tuscany and Lazio.
Make sure that the bottle says "Olio Extravergine di Oliva" and is produced by an Italian brand. They're the best!
Many people visit the lovely Cinque Terre in Italy every year. If you're going, you have to buy a jar of pesto!
It's another thing that you can find in every supermarket, but the industrial one has nothing to do with the handmade pesto that you can find in Cinque Terre or Genoa!
If you want to visit but are worried about the crowds, see why I think spring is the best season to visit Italy: it'll help you to enjoy pasta al pesto with the locals.
Just like in Disney's Luca… Santa Mozzarella!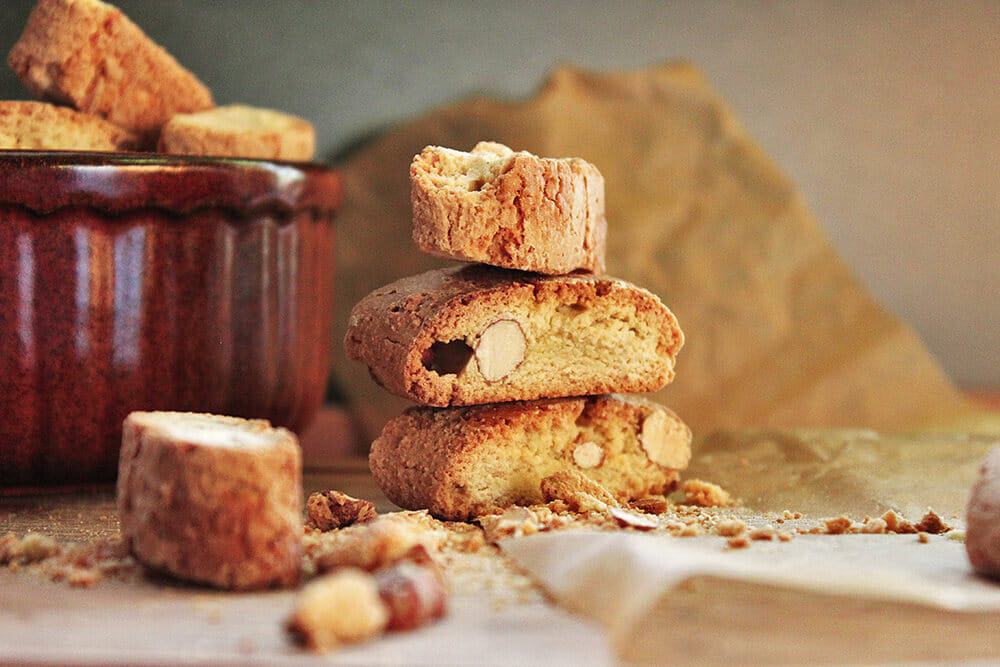 Looking for things to buy in Italy for someone who prefers liquor to a glass of wine?
Then you'll be happy to know that the Italian tradition loves an herbal liquor known as "Amaro".
Every region produces a local version which is never too expensive.
While you explore the best beaches on the Amalfi Coast (here you can find a useful guide to packing for Italy in summer that will be a huge help), you should experience an Italian tradition such as… Limoncello.
Set some time aside to try a shot or two!
This delicious liquor is made with Amalfi lemons, and thus you will find it everywhere on the Amalfi Coast.
Please, buy the local version!
The popular (industrial) Italian brands are super expensive. Yet the best limoncello is produced on the coastal towns. From Amalfi to Minori or Sorrento: you can also buy it on a budget!
Some Limoncello brands are produced in other parts of Italy or abroad and have absolutely nothing to do with the real thing!
Original Limoncello is never too strong and has a distinctive scent of lemon. Us locals like to drink it very cold (so it is always kept in the fridge) and in a cold glass.
Limoncello can be an original Italian gift that you can, and should, also buy for yourself!
In Campania region you can also find other versions of Limoncello. A few examples are Meloncello, flavored with cantaloupe, and Rucolino, flavored with arugula!
These are some of the best Italian souvenirs because not many people know about them!
Crema di Limoncello contains milk and cream. It is way less alcoholic and usually we love to enjoy it as cold as gelato, so we keep it in the freezer.
If you are looking for Italian gifts for someone, make sure you know if they have any food allergies, before buying this liquor!
Southern Italy also offers the chance to buy cool souvenirs not many people think about.
Did you know that Calabria is the Italian region where people eat the most spiciest food ever?
I have never been able to eat anything flavored with Calabria red spicy peppers, they're too strong for me! But they can be a great gift for those who are used to eat habanero peppers and the likes.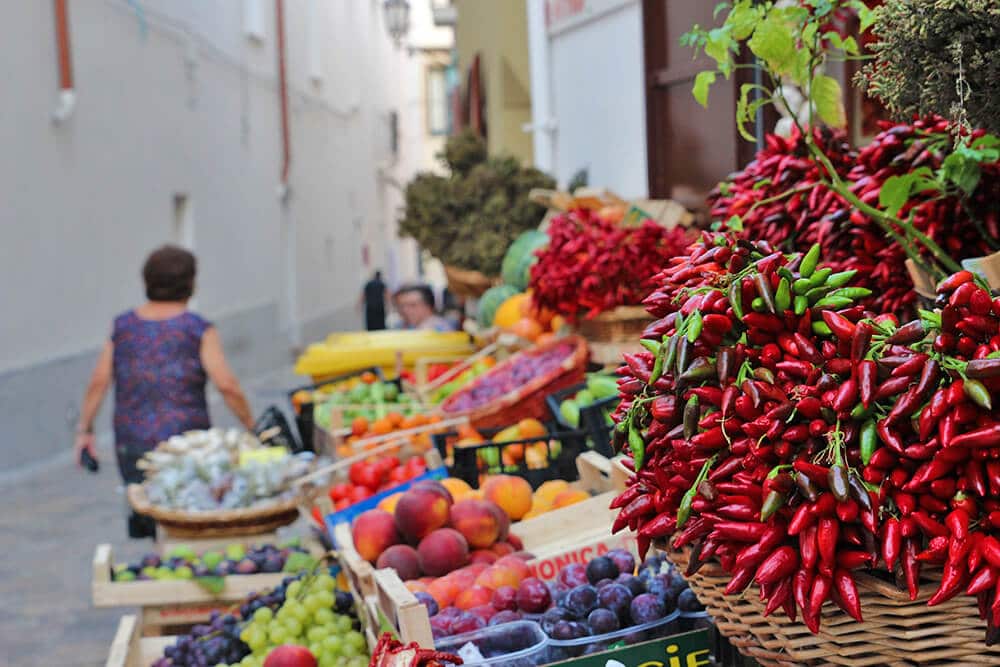 If you're going to visit Capri or Ischia, you will find a lot of shops selling small plastic bags with "Condimento per pasta" (pasta seasoning).
It's a mix of spices (often including flakes of dried spicy peppers) that is very easy to use.
Boil your pasta, put it in a pan with olive oil and your bag of Condimento per pasta, then mix it for a minute and you're ready to go! Perfectly seasoned Italian pasta! They are very cheap and fit in every suitcase!
You might also like:
Procida island travel guide from a local
Wondering what to buy in Italy for kids? Go for some chocolate! My favorite Italian brand is Novi, especially "Gianduia" chocolate with hazelnuts from Piemonte. You can find it in every supermarket, as it's very popular here!
Turin is home to "Gianduiotti", delicious inglots (usually individually wrapped in a golden foil) produced from a paste of sugar, cocoa and a special kind of hazelnut: Tonda Gentile delle Langhe.
They won't be cheap but rest assured that it's the best chocolate you'll ever eat!
Gianduiotti are the ideal Italian souvenir if you're visiting in the colder months.
What to buy in Italy during the holidays
In case you're lucky enough to visit Italy in Winter, maybe during the holidays, I have a few tips to buy the perfect Italian souvenir!
Aside from Panettone, that you can buy in Milan, try Panpepato or Panforte in Tuscany.
These flat cakes with almond, hazelnuts, pine nuts, pepper, cinnamon, candied fruit and raisins are the holiday favorites for the Italian tradition.
You will find different versions with or without cocoa, chocolate chunks, coffee or honey.
Among the things to eat in Naples for the holidays there are Mostaccioli, Roccocò and Struffoli.
Neapolitan Mostaccioli are diamond shaped cookies, with a sweet and spicy center, dipped in chocolate. Roccocò look like crunchy donuts, and are made with spices, almonds, sugar and sometimes also candied fruit.
Another traditional treat from the holidays in Naples is Struffoli: bits of dough deep fried and then seasoned with honey, candied fruit and funfetti.
Mostaccioli in particular won't spoil even on long flights. They are the authentic Italian souvenir for the holidays that everyone at home will fall in love with!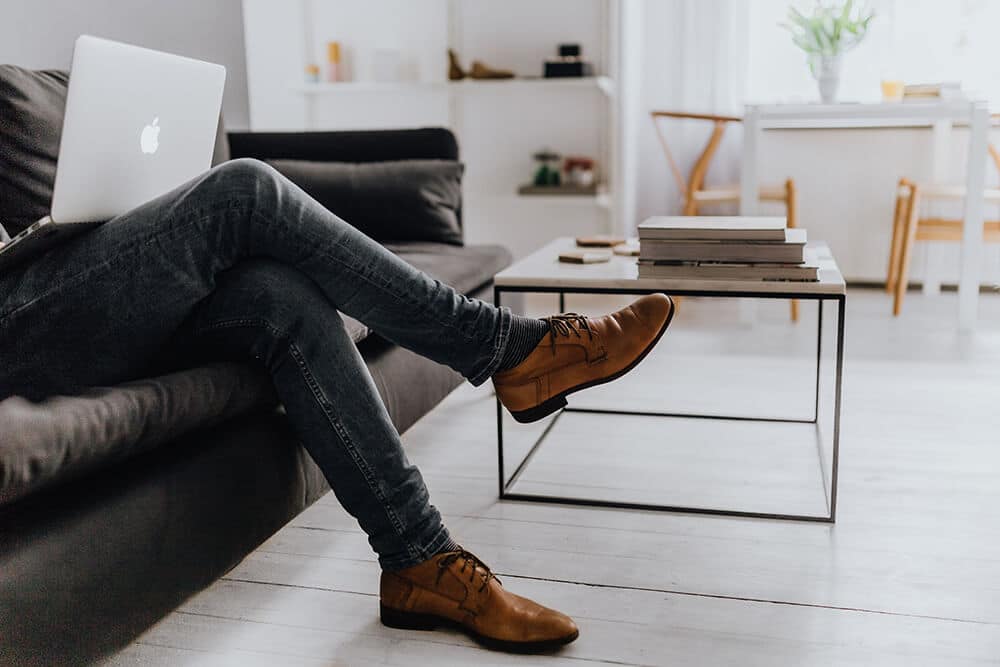 Fashion items as gifts from Italy & the shopping streets
Everyone and their mother knows that Italy is the place you go to if you want to buy great clothes, shoes and accessories. I've seen lots of travelers from all over the world visiting our outlets in Rome, Florence and Milan.
They were carrying empty suitcases because they knew they were going to buy everything they needed in Italy!
So if you're still wondering what to buy in Rome that isn't a cheap plastic replica of the Colosseum, head over to Via dei Condotti.
It's the best shopping street in our Capital. The best shopping in Naples happens in Via Toledo, while in Florence you have to head over to Via Tornabuoni, near Duomo.
Milan is the fashion capital in Italy, where you can buy lots of amazing designer clothes and shoes. While many people head over to Via Montenapoleone or Via della Spiga, the shops there are very expensive even when they have sales.
I personally found the best deals at Piazza Gae Aulenti and at Citylife Shopping District.
In case you are planning to visit Positano, there are shops that also sell handmade, customized sandals. Unless you visit during high season (when it's very crowded), they are usually able to finish your brand new pair of Italian sandals in about 2 days.
One of the best shops is Nanà Positano.
You might also like:
All the amazing Florence day trips you can plan on your own
If in doubt on what to buy in Florence, know that they sell all kinds of genuine Italian leather products, also in the open air markets.
The best shops where you can buy anything leather-related (mind you, it might not be cheap) are Casini and Pietrotucci.
As you walk around Florence, you will find lots and lots of jewellery. But to buy the best gold filigree, you need to head to Sardinia, where there's a centuries-old tradition!
I also love to buy Murrina when I'm looking for good Venice souvenirs.
Murrina is an ancient technique that uses several kinds of glass to make abstract drawings, used as jewels. Nowadays you can find Murrina as amazing glass homeware as well, especially if you go to Burano or Murano, not far from Venice (more about this in next chapter).
You can also buy excellent quality Italian accessories such as earrings or pendants made with murrina.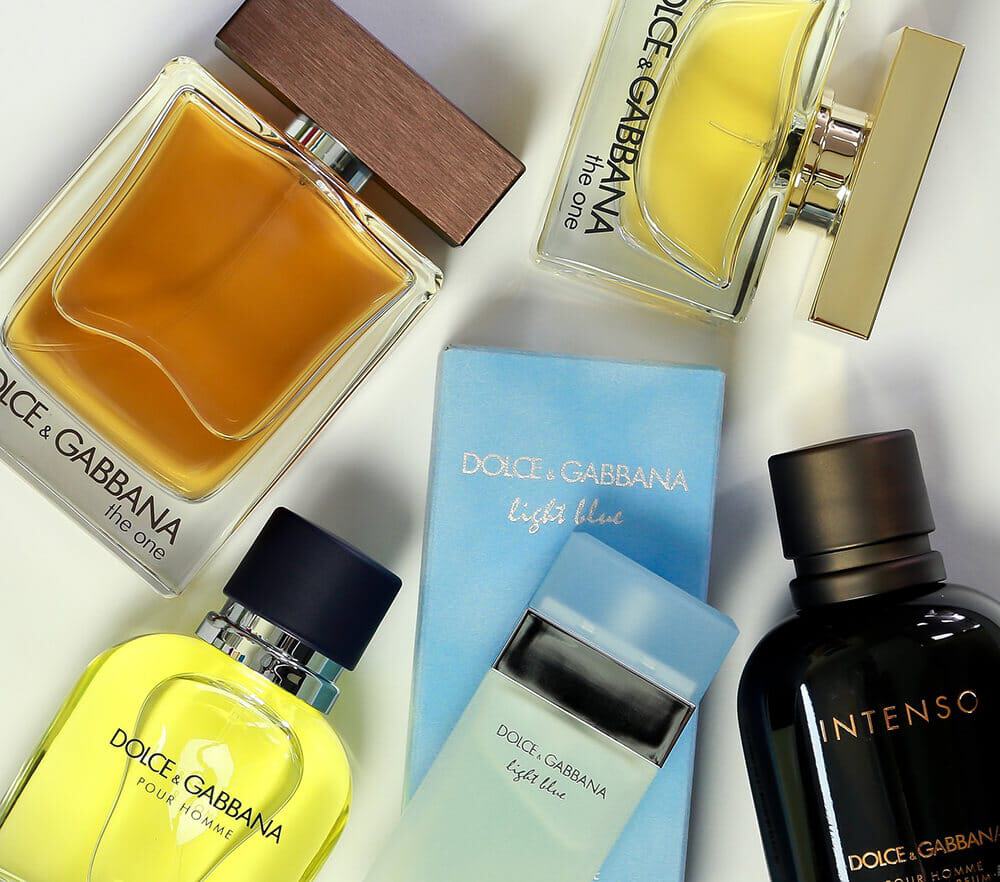 Cameos are also souvenirs from Naples and the whole Campania region that you should consider buying. These beautiful jewels are made from carved shells, and then mounted on gold or silver frames.
They are traditional and absolutely beautiful!
Some of the best gifts from Italy are also silk products, albeit not many people know about it. If you are planning to go to Lake Como, maybe searching for George Clooney and his beloved Amal (who spend many months every year in George's villa), have a look at the shops in town. Como has been the Italian city of silk since XIIth century!
Italian perfumes are also good souvenirs from Italy that you can buy, provided you stay under the 100ml per bottle if you're planning to bring them back in your carry-on.
Some of our favorite popular Italian designers like Salvatore Ferragamo, Moschino, Valentino, Versace, Armani, Gucci and Dolce e Gabbana also make perfumes.
During the sales period you could find great deals in our "profumerie" (perfume shops), but have a look also at the duty free shops in our airports!
If you're looking for a high quality Italian souvenir, have a look at Officina Profumo Farmaceutica di Santa Maria Novella in Florence.
This shop opened in 1612 and has been the go-to place for perfumes, cosmetics and even liquors since then.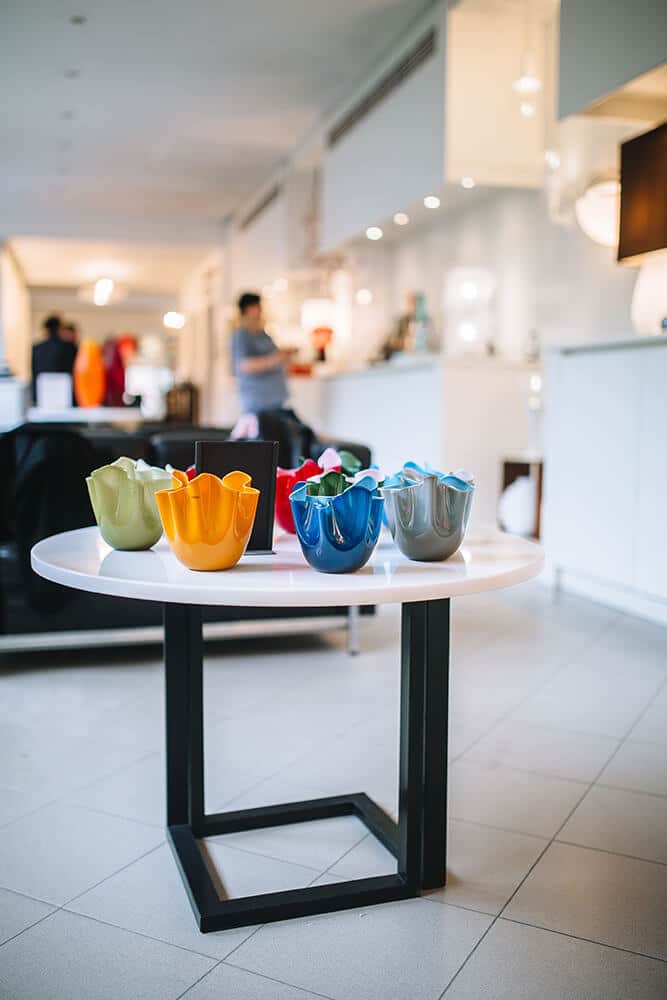 Homeware and Other Italian Souvenirs
As I already mentioned, glass jewels are not the only Venice souvenirs you should buy.
Nowadays Murrina, one of the most famous Italian brands in the world, is making awesome glass goods like jars, centerpieces, sculptures and much more. They surely won't be cheap but they are always unique and handmade.
While you will also find them in many Naples souvenir shops, hand painted majolica and ceramics are the highlights of the Amalfi Coast.
Vietri sul Mare in particular has hundreds of shops and studios. You will find many of them on the seaside road. Some of the best that sell unique Italian souvenirs are Ceramiche S. Falcone, Sol'Art Ceramiche and Ceramica D'Urso Vietri.
Still wondering what to buy in Florence that isn't a pair of handcrafted Italian leather shoes?
Head over to Florence Factory Shop, the first studio-shop in Italy, entirely dedicated to independent designers from Florence. You will find ceramics, homeware, but also bags, shoes and jewels!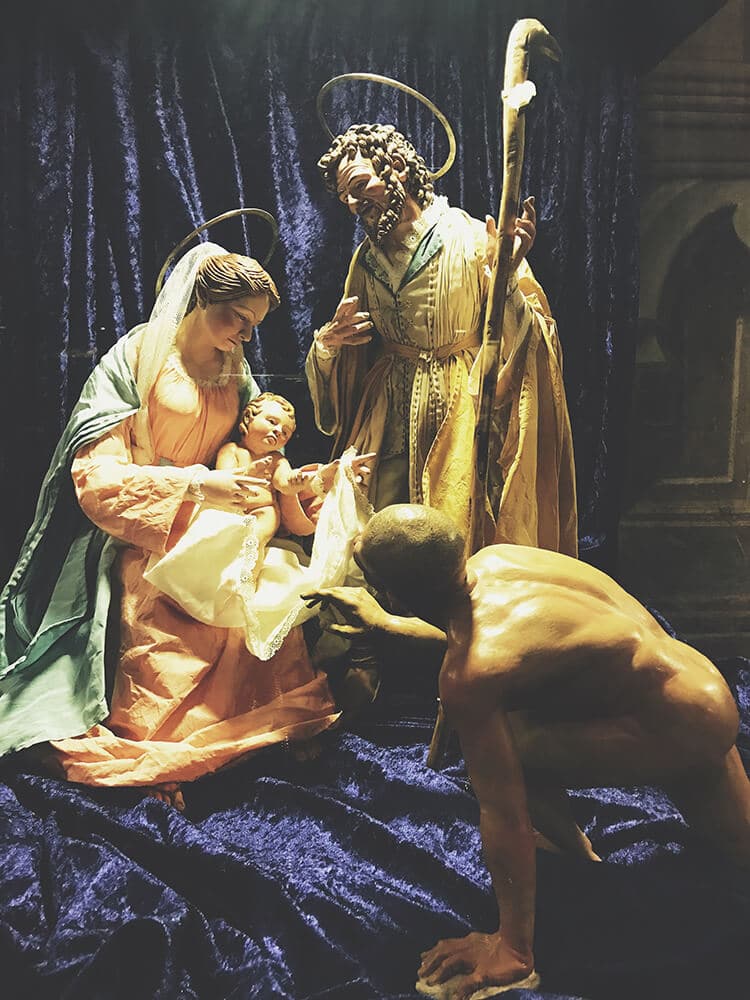 Shopping for Italian souvenirs in Naples means also going to Christmas Alley (via San Gregorio Armeno) to see the artisans at work on their Italian Nativity sets.
They are famous in the whole world: each piece is always unique. If you visit off season (high season for Christmas Alley goes from November to January) you might also get huge discounts!
When buying these authentic Italian souvenirs make sure you tell them to be extra-careful with the wrapping because you have to travel. Then also wrap your clothes or a towel around the nativity set to make sure it won't break in your suitcase!
In many towns you will also find linens and tablecloths, often hand stitched. From bibs customized with a name to towels, they are very beautiful. Not many shops sell them anymore, sadly.
If you are looking for a timeless Italian souvenir, check out the small "botteghe" in the less touristy areas.
Woodworks from Trentino Alto Adige or the Dolomites are also genuine Italian gifts that you can buy while visiting my Country. Some of them are thin but sturdy, so you can fit them easily in your luggage.
If you're planning to buy a bigger wood carving, ask the local post office (check for a Poste Italiane sign) how much it will cost you to ship it home!
If you are looking for unique Italian souvenirs in Sicily, then by all means buy a "Pupo siciliano"!
These beautiful puppets are traditional and always handmade. Each one represents a specific knight with its beautiful armour.
The Opera dei Pupi is a particular puppet show that has been very popular in Sicily since 1800. You will find Pupi everywhere you go in Sicily and while they look sturdy, you'd better wrap them tightly in a towel to make sure they won't break!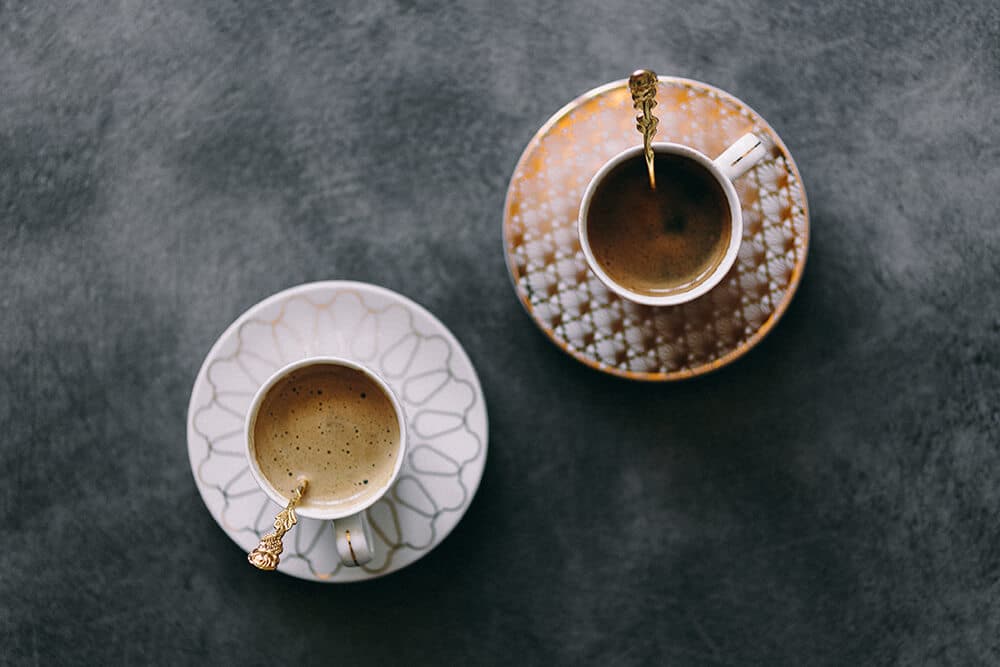 Collectibles can be cute and cheap souvenirs from Italy!
I don't know about your fridge, but ours is almost completely covered in fridge magnets that we have bought in every city we have visited together.
I know, it might sound cheesy, because not many people still buy fridge magnets, but we absolutely love them!
Another thing I collect is mugs. People who visit our place see that most of the house is full of beautiful mugs. Some parts of the world don't really sell hand-painted mugs or anything like this, so they aren't as many as the fridge magnets (much to Aldo's relief), yet I'm still pretty proud of my collection!
You might also like:
– How to plan a Romantic Italian Honeymoon
– How to plan the Perfect Honeymoon on your own
– Abruzzo Food: The Secret Italian Dishes
Mugs can be cheap or expensive, but they're still a nice present. Envision yourself drinking cappuccino at home in a mug bought in Rome: great way to start the day with a smile, right?
I mean… this Italian souvenir guide wouldn't feel complete without mentioning things like mugs and fridge magnets!
Because in Naples we're particularly fond of coffee, try looking for espresso cups. They can be elegant Italian gifts, especially if you buy the hand-painted ones on the Amalfi Coast or in Sorrento.
If you buy them with a bag of coffee and a Neapolitan moka, you can make your own espresso at home!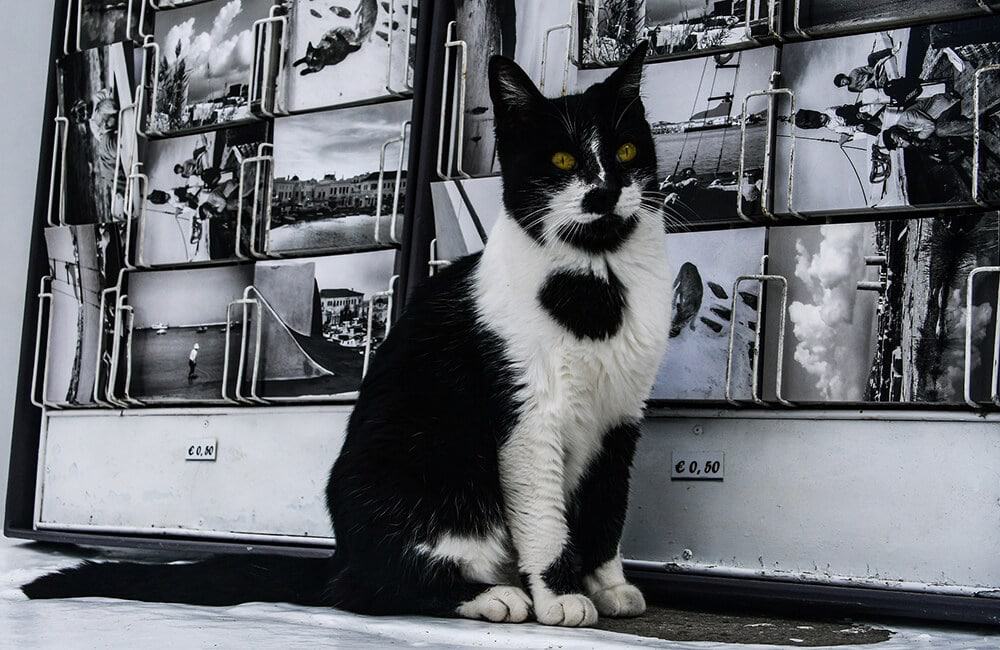 Postcards are probably the cheapest souvenirs ever. Yet they are very nice. In my studio I have a scratch map on a big cork board.
It's where I like to pin my best postcards: it's a really nice decor that takes almost the whole wall.
If you want it to be even more effective, buy a nice stamp (you can buy stamps in Italy at every Post Office or at a Tabaccheria, indicated with a "T" that has to have "valori bollati") and send it over to your own address!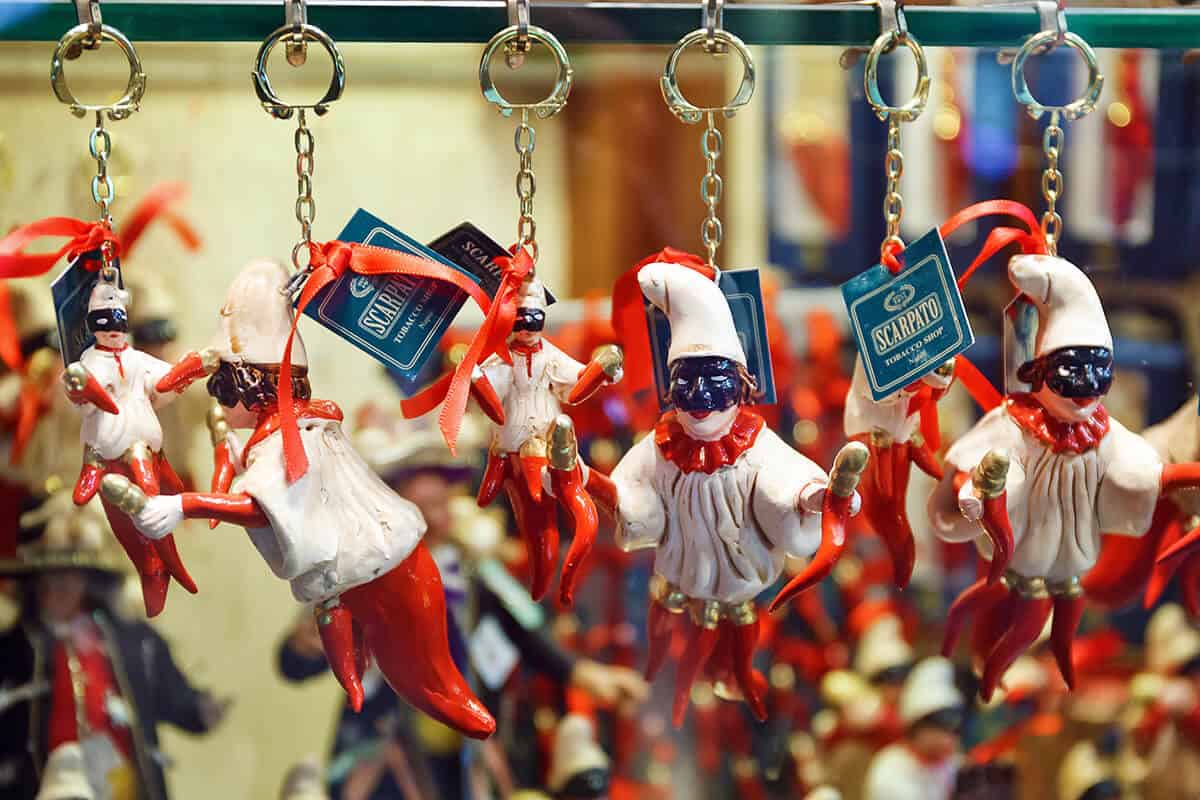 Neapolitan Good Luck Charm: Corniciello
Superstition where I live is a big thing.
So while shopping in Napoli, search for a Pulcinella mask (they have them in many sizes) or a "Cornicello".
The Neapolitan red horn in particular is believed to bring good luck and money to those who always wear it on them.
When people here move to a new place, usually friends or relatives bring a Cornicello to "bless" the house. According to the local legends in fact it is more effective when offered as a present!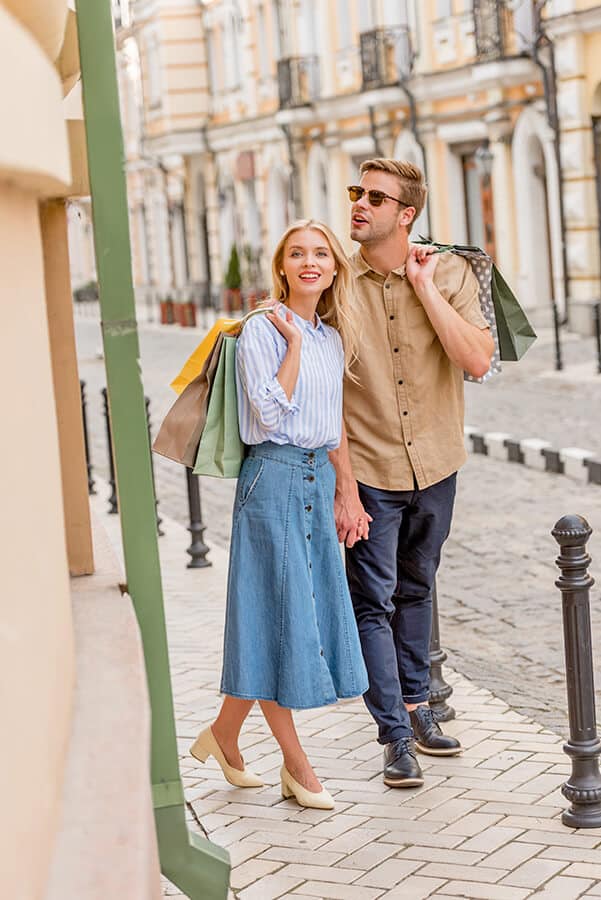 10 Best Souvenirs to Buy in Italy – In a Nutshell
Are you in a hurry but you absolutely need some ideas for quick and easy souvenirs from Italy? Here are the 10 things you will only find in Italy!
Limoncello from the Amalfi Coast
Italian Red Wine – Locally produced
Genuine Italian leather shoes from Florence
A great Italian cookbook (in Italian!)
Italian leather sandals from Positano
Italian Pecorino cheese from Pienza
Hand painted ceramics from Southern Italy
Local herbal liquor
Pastiglie Leone candies
Murrina – Italian jewels from Venice, Murano or Burano
Popular Italy souvenirs questions
Is Gucci cheaper in Italy?
Gucci prices are at least 10% less than in the US. It gets even better if you are buying during the "saldi" (sales) times in Italy.
What are the brands to buy in Italy?
Some of the Italian brands you might want to look into when you are visiting Italy are Bottega Veneta, Valentino, Versace, Gucci, Moschino, Giorgio Armani, Prada and Dolce e Gabbana.
What is cheaper in Italy than the US?
When it comes to food, groceries in Italy are significantly cheaper. Buy Italian brands for the best prices!
Is pizza the only good thing to buy in Naples?
Absolutely not!
There are a lot of great souvenirs from Naples (Italy) you can buy. Think of great Christmas ornaments, the Neapolitan lucky charms, Pulcinella products, Cammeos and hand painted ceramics, among others!
Where should I go shopping for souvenirs in Rome?
The most popular shopping street in Rome is Via dei Condotti, but it can be a bit expensive. For vintage and second-hand accessories or clothes head over to Via dei Coronari or Mercato di Porta Portese.
Via del Governo Vecchio in Rome also has a lot of shops where you can buy cheap Italian souvenirs.
You might also like:
The very best souvenirs from Italy (tips from a local)
What to buy in London – a complete guide
25 incredible souvenirs from Japan
30 Florida souvenirs for every pocket
Souvenirs from Ireland – 40 smart ideas
Scotland souvenirs and gifts you should buy
Pin it for later!
This post is also available in:

Italiano