How to spend 2 days in London on a budget: ultimate itinerary and lots of useful tips to plan everything on your own!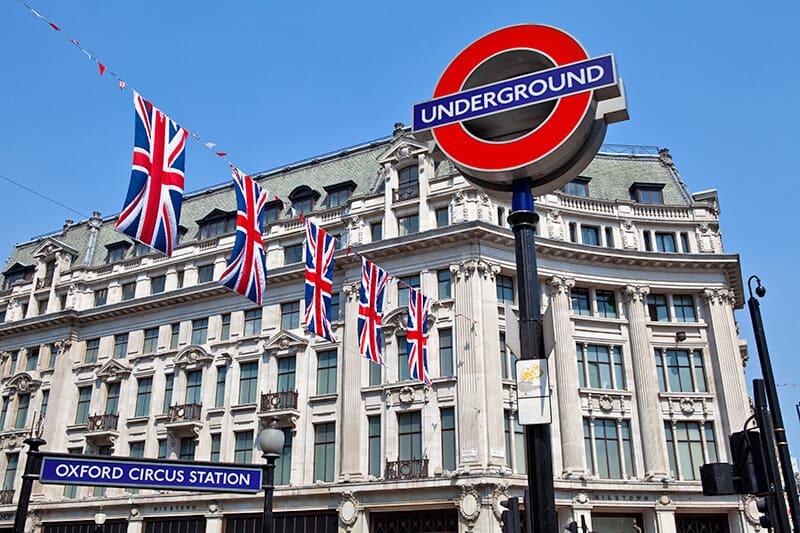 Are you visiting London for the first time? The British Capital is a particularly expensive city: so much so that many travelers think they can't afford it. However there are plenty of ways to spend (at least) 2 days in London without breaking the bank. Let's see how you can make the most out of your trip with this itinerary which lists many cool things you can see and do in London… for free! Surprised? Don't be, let us show you how!
Are you planning your trip to London last minute?

Let us help!
Here you will find at a glance our favorite activities, tours, hotels and more. Everything you will need to make this unforgettable!

Top Activities and Tours in London:
1. The London Eye Entry Ticket
2. Tower of London and Crown Jewels Exhibition
3. Harry Potter Guided Walking Tour
4. Madame Tussauds London
5. St. Paul's Cathedral Entry Ticket
6. Westminster Abbey Entry Ticket

Our Favorite Hotels in London:
1. The Standard
2. Park Grand Paddington Court
3. The Clermont London Charing Cross

While my mom and sister are absolutely crazy about London, we hadn't been there in… 10 years, more or less.
The city we remembered was absolutely expensive, overcrowded and confusing.
We were youngsters at our first trip together and of course we spent our budget visiting all the places we deemed "must-see". Like… Madame Tussauds, so we could take pictures with the mighty and famous. Yes, we've all been that kind of traveler!
When Visit London invited us to explore the city, we were skeptical at first, because we honestly hadn't had such a great experience on our first trip to the British Capital, and we failed to see the appeal.
Dany's mother on the other hand was ecstatic. For the past five or six years she's been in London at least once (or twice) every year and she's still able to find new things to do and see.
If you consider that she stalks the official London tourism board on almost every social, drooling on their London pictures, you'll understand that by telling her we were going, we earned extra brownie points!
This second trip made us understand that we absolutely hadn't seen the best parts of London, focussed as we were on the expensive tourist traps. Because of course, if it's free it means there isn't much to see, right?
Wrong!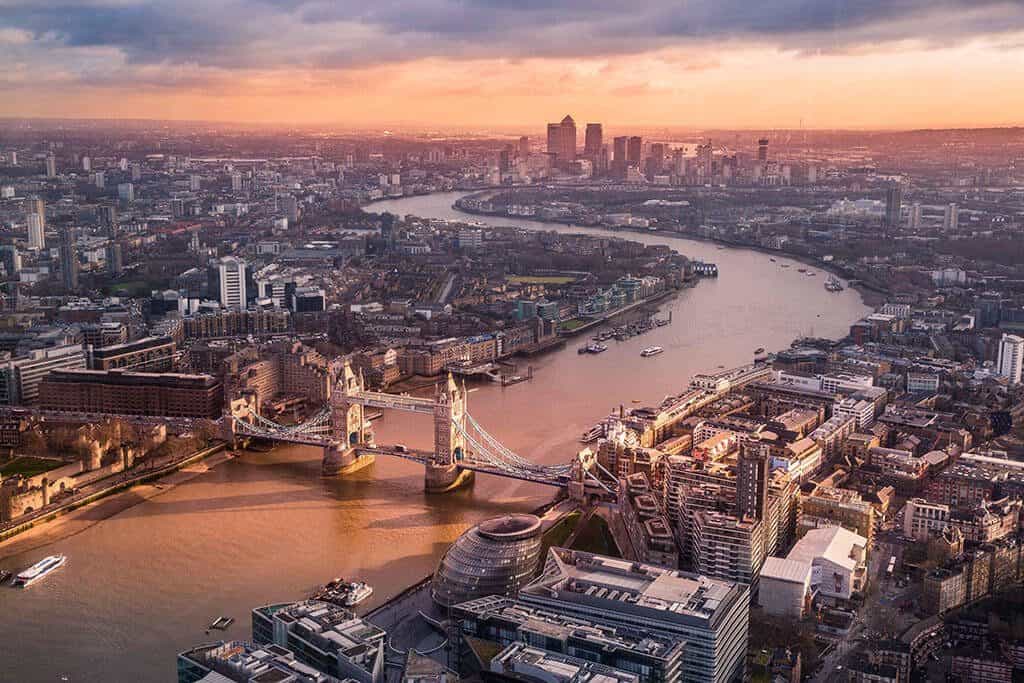 General tips for visiting London in 2 days
As we already mentioned, London can be particularly expensive.
Most of your budget will be allocated for two things: hotel and public transport. They're also both tightly related.
Choosing a cheaper hotel located farther away from the city center will cost you in terms of time and commuting. Especially because you only have two days in London, it's very important that you splurge in a hotel located within the London fare zone 1.
The London Underground, lovingly called the Tube, is the best way to get around, followed right after by buses and Uber.
After trying the New York subway we were terrified that we'd get lost in London as well (alas, if you've been to New York City you know what we're talking about), but… surprise!
The Tube is easy to use, easy to understand, clean, and it will bring you wherever you want to go. The direction where you are going is clearly stated before you get inside the train, there are signs everywhere. But then again, in case you are in doubt, don't be shy and ask a local.
The Londoners are friendly folks and won't hesitate to point you in the right direction.
What we weren't expecting is that to go from point A to point B can take even 1 hour (or more!), using the metro, which is why it's important to find a good hotel in the city center (Metro area 1).
There are so many things to do in London at night, too, and while we always felt very safe, also later in the evening, it's not exactly great to commute for 1 more hour to get to your hotel, when you're already dead tired after a long day spent exploring the city.
How to save with an Oyster Card
The best way to save some money on public transport is by using an Oyster card.
It is a reusable, pay as you go card: you buy it and charge it at one of the machines located in every station.
When you have to hop on the metro, you put your card on the yellow reader and you're good to go. T
he correct fare for your ride will in fact be automatically applied. While on the metro you have to swipe twice, when you get in and when you get out, on trams and buses you just swipe once, when you get in.
The Oyster Card is a great option because you can use it on the Tube, DLR, trams and the MBNA Thames Clippers (a fun way to see the city from the Thames).
Why is it also a budget option? Because for each calendar day there's a fare cap (the maximum amount you pay in a single day on public transport): if you reach the cap, you're basically traveling for free for the rest of that day.
It is also possible to use your Oyster Card to get to Gatwick Airport using the Gatwick Express, and from May 20, 2018, you will also be allowed to use it on the Heathrow Connect, to get to Heathrow Airport.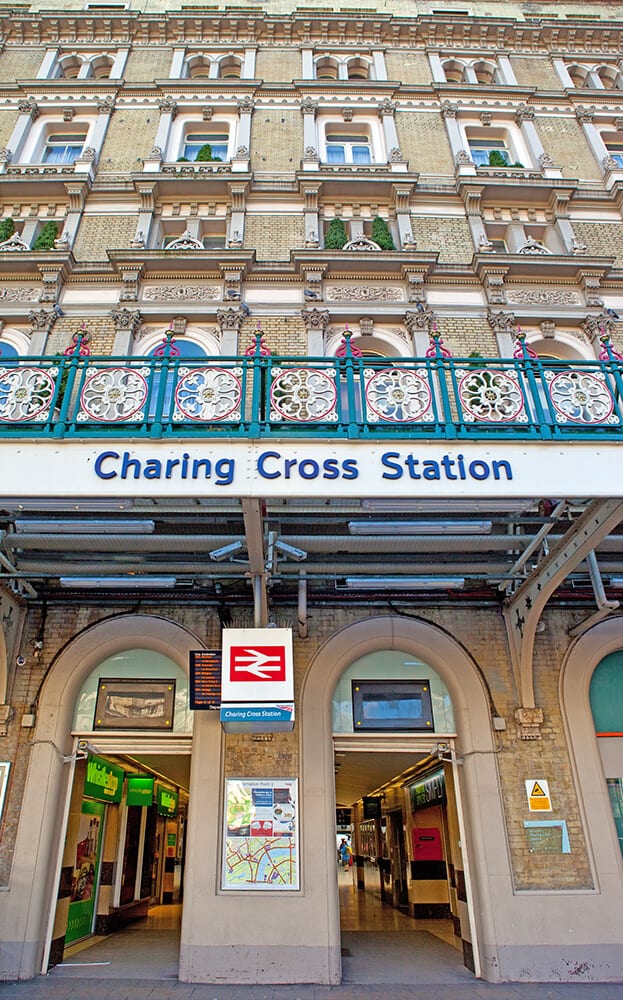 First day in London – Art, museums and history
On your first day in London, get up early and make your way towards Trafalgar Square, the main hub in London. Built around the area formerly known as Charing Cross, it commemorates the Battle of Trafalgar, a victory of the British navy in the Napoleonic Wars with France and Spain.
After taking a few pictures and admiring the statues, you can head towards the North side of Trafalgar Square, where the National Gallery is located. Guess what? The entrance to this magnificent art museum is free! Inside there's a collection of over 2300 paintings dating from the mid 13th century to 1900.
One of our readers suggested you visit also the National Portrait Gallery, in case the National Gallery is too crowded. It's tucked just around the corner from it. On the other side of the street you can visit St. Martins in the Fields Church, where you can eventually also have a nice coffee or a snack at their Cafe in the Crypt.
When you're done, you can walk to Whitehall (about 10 minutes) to see Downing Street, that you've probably seen on tv several times, known for housing (at n. 10), the official residences and offices of the Prime Minister and the Chancellor of the Exchequer.
Keep walking and… don't feel too disappointed. Yes, it's the Houses of Parliament, but where's the Big Ben?
At the moment and likely until 2022, it will be all wrapped up. The UK's most famous clock is closed for very important renovations. You will see the clock and the pointy tip, but not much else.
If you like the British clock towers, maybe hop on a train for a day trip to Manchester (it only takes 2 hours from London): their Town Hall looks a lot like the Big Ben!
We tried the Coca Cola London Eye experience, across the Westminster Bridge.
It's one of the most famous ferris wheels in the world, located on the South Bank of the Thames.
There are standard rides, where you pay for your ticket and enjoy a 30 minute ride with other people, and VIP experiences.
We have done the Champagne Experience, with Fast Track entry and a glass of chilled Pommery Brut Royal Champagne.
Full disclosure: it was foggy and the light was particularly bad. We weren't able to see much of the city, and with the Big Ben all wrapped up, we had fun only because we were riding with a bunch of friends. Or maybe it's just that we were spoiled because we had been on the High Roller in Las Vegas, which is the tallest ferris wheel in the world?
This is a guide do what to do in London in two days… on a budget.
In our opinion, the Coca-Cola London Eye isn't cheap and isn't worth the time and money.
Especially if the weather isn't perfect. Unless you pay for a VIP Experience, in fact, you might stand in line for over two hours just to get into your capsule.
If you really want to go, then our suggestion is to book your tickets online, because you will save quite a bit. But make sure you have enough time to see everything else, too!
In case you want to do it at a later hour, maybe for an evening ride, the nearest tube to the London Eye is Waterloo, served by the Bakerloo (brown), Jubilee (grey), Northern (black) and Waterloo & city (green) lines.
Whether you decided to ride The London Eye or not, after lunch you should walk back towards Westminster Abbey. It's a walk of about 15 minutes.
Westminster Abbey is a beautiful Gothic abbey, pretty old and absolutely beautiful. Because the ticket is pretty expensive, I'd suggest you take a few pictures of the outside. Especially in Spring, with all the flowers blooming, it's worth the stop!
In case you bought a lunch to go, we encourage you to walk to St. James Park and eat it there.
Once you're done exploring, walk around the lake and over the bridge. From the middle of the bridge you will be able to shoot a beautiful postcard-picture of Buckingham Palace and St. James Palace.
Make sure not to miss the beautiful Wellington Arch inside St. James Park, and once there, you will find the Hyde Park Corner station on the Piccadilly (blue) line. Take it to Knightsbridge. You can certainly walk there if you feel like it, but because your 2 days in London involve a lot of walking, we tried to save our energy also for the second day!
In Knightsbridge you will find the most famous department store in London: Harrods. Take a few pictures of the outside, but beware that shopping here is absolutely expensive.
Yet if you haven't had lunch or are in for an afternoon snack, have a look at the food floor. It's where you can try lots of delicious goods for free.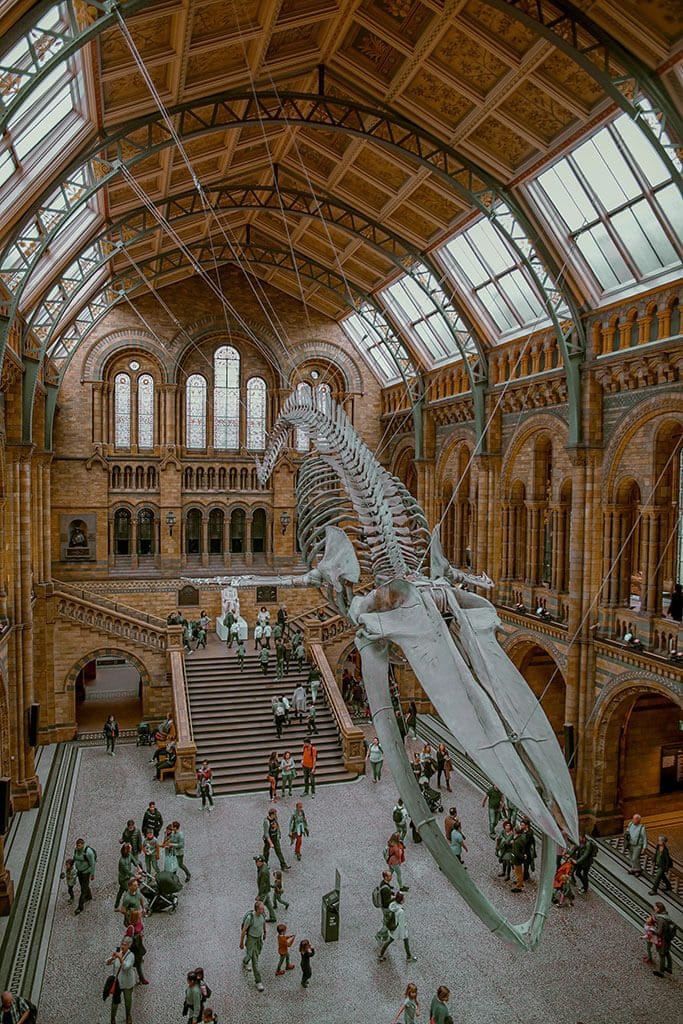 If you still have some time (you can save one also for tomorrow, in case), there are more free museums in London that are worth the visit.
The V&A (Victoria & Albert) museum is the world's largest museum of decorative arts and design, housing a collection of over 2.3 million objects.
If you aren't a fan of modern art or you got your art fill for the day with the National Gallery, consider visiting the Science Museum or the Natural History Museum.
Both are very beautiful, but our personal preference goes to the Natural History Museum. Mom always makes sure to bring her pupils there when she visits London with her school and no one ever complained!
You might also like:
Find 10 secret Soho bars and restaurants and explore the underground London nightlife!
In case you don't feel like visiting the National Gallery, you should have more time to visit the Natural History Museum in the afternoon, or on your second day in London.
Again, it's free, they only charge (sometimes) if there are specific temporary exhibits so make sure to go. It's one of the museums we loved the most in London!
The only thing you should remember about the Museums in London is that they generally close at 6pm so last entry is at 5:30pm. Afterwards, if you're still willing to have a look around, according to where your hotel is, you could explore the Kensington Gardens or Regent's Park.
Second day in London – Somerset House, Chinatown, Notting Hill
Because you don't have too much time in London, today you'll be forced to get up early once again (booh!).
After breakfast you should head towards Somerset House.
This spectacular neo-classical building on the banks of River Thames is a major cultural hub which houses art galleries and the Courtauld Institute of Art.
The admission is free, you'd only pay if you want to visit the Courtauld Gallery. Yet if you head to The Edmond J. Safra Fountain Court during spring and summer you'll be able to see a beautiful fountains show. It goes on from 10am to 11pm. They also run free guided tours three days a week.
In this area you will find St. Clement Danes Church and Temple Church, which is a beautiful Gothic church.
Tickets cost £5: it's up to you if you want to visit the inside or if you want to keep walking towards St. Paul's Cathedral.
Especially in spring, with the blooming cherry trees in the area, this Cathedral is particularly beautiful.
Unfortunately the tickets aren't exactly cheap, so you can take a few pictures on the outside, as this is one of the iconic sights in London that you absolutely can't miss!
Another nearby monument that you can fit into your London vacation on the cheap is The Monument to the Great Fire of London, known also as "The Monument".
This Doric Column is another must see in London, and stand at the junction of Monument Street and Fish Street Hill. The closest tube station is Monument, served by the Circle (yellow) and District (green) lines.
While the tickets to climb up aren't really expensive (only £4.50), and the views from the top are very nice, there are a few things you should consider.
First things first, they only accept cash payments, so make sure you have cash with you or you won't be able to buy a ticket. Then if you are carrying a large backpack, you will be asked to leave it at the base of the staircase. And last but not least, they will allow a maximum of 33 people per group inside, so you might have to wait in line for a while.
It's up to you, really, and it can also represent a cheaper alternative to The London Eye, in a sense. But the same rules apply: if the weather is foggy or there isn't a clear day, it's possible that your pictures won't be that great anyway.
Because you only have 2 days in London, and there's still so much to see and do, choose wisely how you want to spend your time.
After lunch, you can head over to Tower Bridge and the Tower of London.
You can either walk on the bridge and take pictures from there, or use your Oyster Card for a MBNA Thames Clippers ride.
Instead than using the Tube, in fact, you can hop on board on a boat that will bring you from Point A to Point B (you can see nice clips we shoot while on the boat, passing under the Tower Bridge, in our Youtube video).
Meanwhile, you'll get to have a nice river cruise. It felt a bit like being back to our weekend in Amsterdam, where river cruising was an absolute must do!
If you cross the river on the Tower Bridge, you can see the City Hall and Southwark Cathedral on the other side.
In this area you will find also the Tate Modern, a modern art gallery, and the Shakespeare's Globe Theatre.
These aren't free, but because Dany graduated in English language and literature, we decided to visit The Globe on our first trip to London.
It wasn't cheap but we enjoyed the visit. Of course, if theater and literature aren't your things, you can just take pictures from the outside!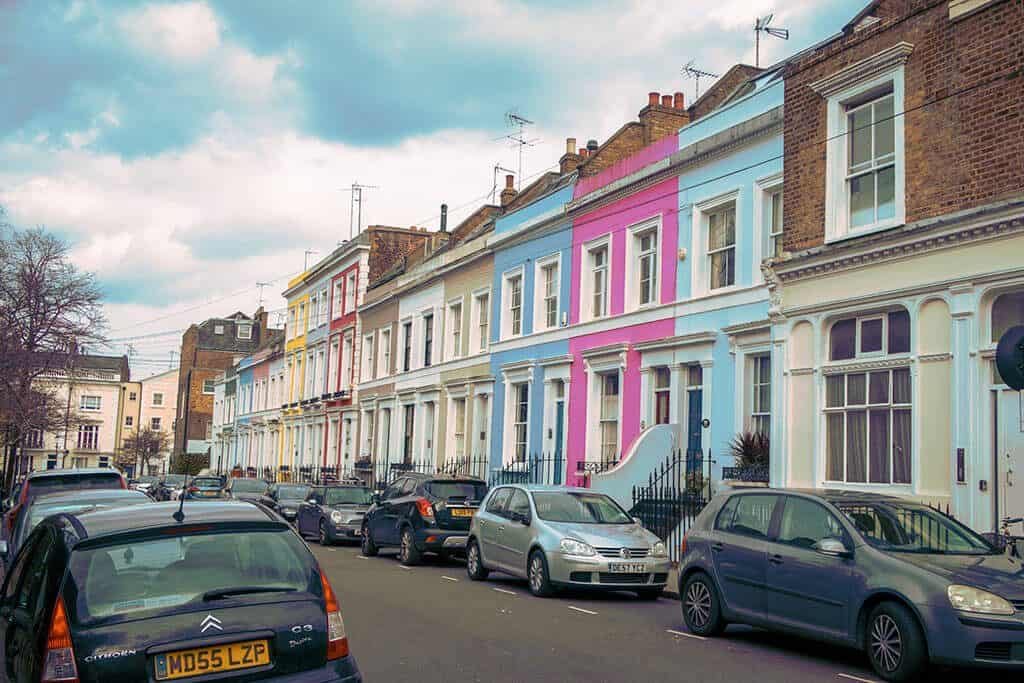 Not interested in art and history? We've got you covered! An alternative for you could be Notting Hill, the instagrammable fairy-tale district of London. Head over to take pictures and explore Portobello Road and all the cute little shops there.
Another free alternative on a sunny day could be a walk over at Primrose Hill. Did you know that Mr. James Bond / Daniel Craig owns a house here? The area is quiet, beautiful and full of flowers in Spring. And way less crowded than other parks like for example Regent's Park.
It's your last day in London, so make sure you go to Leicester Square (I told you about this square on my article on the best Christmas markets in Europe): in this area you can spend the rest of the afternoon and also the evening.
This pedestrian square in the West End of London is full of beautiful shops and popular restaurants.
On our latest trip to London we had a Mexican/Peruvian shared dining experience at Leicester Square Kitchen, a glam place where food is delicious.
Imagine our surprise when we sat at our table… and discovered that our waitress was not only Italian, but from Naples!
Sabrina was amazing. If you have been traveling long enough, speaking a language that isn't yours, you'll always feel more than thrilled to hear your own language and/or dialect spoken in another part of the world.
Especially if you're from Naples: we have this visceral connection to our land and after a while, we miss home like crazy.
If you like Asian food, then keep walking to the beautiful Chinatown in London.
We explored this part of the city with a Chinatown London tour and had the chance to taste four different cuisines, with Sichuanese, Vietnamese, Malaysian and Korean dishes.
If you are dining in the area, we definitely recommend stopping at Baozi lnn: the food was delicious, they have a few restaurants in Chinatown and each one has a specific signature dish. If you like Asian food, this is the place to go!
Before you get back to your hotel, walk to Piccadilly Circus, a road junction and public space of London's West End.
In a way it made us think of Times Square in New York City, with its futuristic video displays and neon signs.
It can be crowded but you should add it to your London in two days itinerary: make sure to go there in the evening, and then hop on the tube at Piccadilly Circus Station, which serves the Bakerloo (brown) line and Piccadilly (blue) line to get back to your hotel!
You might also like:
Spring in London – photos, flowers and events
Ultimate itinerary – 4 days in London
The best London souvenirs you should buy
How to spend a cool night in Soho
The most instagrammable spots in London
Plan a fabulous weekend in London
20 awesome fall trips in Europe
Easy-to-use guide to Christmas in London
Do you need a visa to enter Europe?
This post was written in collaboration with Visit London. Needless to say, our opinions are our own and aren't necessarily the same as the Visit London Team.
Pin it for later!
This post is also available in:

Italiano