This post is also available in: Italiano (Italian)
Visiting Italy in winter is a great idea. You might think I'm biased because I'm a local, but my Country really does offer a lot of winter experiences and activities that you will love. The colder months are usually considered low season, mostly because people think that the weather will be bleak and frosty. Yet winter in Italy is less crowded and not as harsh as you might think. So if you're planning a trip to Italy, let me show you what to expect, if there really is snow in Italy and all the best winter dishes you absolutely have to eat!
Does it snow in Italy?
The climate in Italy varies considerably from the North to the South. In the Northern regions you might expect snow, especially if you're visiting Italy in January. Central Italy has a milder climate, with a less intense cold season, so for example it will be pretty difficult to find snow in Rome in winter, while it's more common if you are planning to visit Milan.
The weather in Southern Italy in December is not really harsh. Our summer is particularly long so in Sicily you can easily go to the beach even in November, while in Naples we usually start getting some cold only from December.
Of course this means that if you want to go skiing in Italy you will have better chances if you visit the Dolomites. While due to the climate changes we randomly have some snow even in the Southern regions (in the last few years we've even seen a snowy Mount Vesuvius), it not really a common occurrence.
Winter weather in Italy: what to expect
As I already mentioned, winter in Italy can be relatively mild along the coasts of Sardinia, Sicily (here you can find an article on the best beaches in Sicily, in case it's warm enough!) or in places like the majestic Capri island. Yet inland, especially in the mountains, it can be pretty cold.
Snow in Italy is a rare occurrence in the main tourist destinations, but it can definitely happen, especially in the Northern regions. Due to the global warming the weather has become unpredictable: in 2018 we've had small tornadoes even in the South of Italy!
Me and Al live in between Naples and the Amalfi Coast. While to us it feels that Naples in winter is "terribly cold", we realized how spoiled we are only when we visited Prague in winter and when we spent two days in London… in April. Our trip to Prague was mostly okay because we packed our thermal underclothes so we were ready.
But April in Naples is quite warm and we didn't expect London to be… that cold! We walked around covered from head to toe while looking for interesting photography spots in the British Capital. People looked at us as if we were aliens: for the Londoners that was a really okay weather!
The fact is that the highest rainfall in Italy occurs during November and December. So Italy in January might not be as rainy, but it will definitely be slightly colder.
Rome in December is quite rainy, yet the weather will be mild. On the contrary, Naples in December will be mostly sunny. We do have a few days of rain here and there, but mostly you'll find a nice weather, with temperatures averaging 15°C during the day and about 6°C at night. So even if you only have one day in Naples you might still be able to enjoy the best of our city!
If you are planning to visit the off the beaten path areas (only for those who live abroad, as in Italy these are very popular!) like Alberobello with its trulli, Matera – the European Capital of Culture for 2019, or the awesome Salento in Puglia, you might not be able to enjoy the sea, but you can still walk on the sand to witness breathtaking sunsets.
You have no idea what to wear? Check out my packing guide for Winter in Europe, there are useful tips also for a trip to Italy in the colder months!
Winter sales in Italy
Planning to visit Italy in January or February? Then do so with an empty suitcase! From the first few days of January to the end of February we have… Saldi!
The sales season in Italy (saldi) is strictly regulated by the law. Shops have to show the old price and the discounted price for every item. Every region has a specific day when the saldi start, but the period has to be more or less the same for every region in Italy. The sales before or after the regulated saldi period can't be more favorable than those occurring in between January and February. Saldi could be a great way to buy lots of Italian souvenirs for less!
Let me offer a few useful tips to deal with sales in Italy, as a local… shopaholic!
In case you are planning a shopping trip to Italy, be aware of the fact that saldi are popular here, so the crowds might be huge.
Because you will compete with some determined customers, if you find something you like but you're still not sure if you want to buy it, keep it with you inside the store. If you put it down it might be gone in just a few minutes!
Usually the saldi start with 20% off, when the best stuff is put on sale. So you might buy clothes from some of the most expensive brands for lower prices. Yet the unsold stuff and the lesser used sizes will get cheaper as the weeks go by.
Saldi in Italy is like gambling in Las Vegas. If you wait too long you might not find what you were looking for. But if you are very lucky you might hit the jackpot and buy amazing clothes (or shoes, home decor etc.) for just a few bucks!
Christmas in Italy: why it will be amazing
Visiting Italy in December means that you might enjoy an Italian lights festival or the best Italian Christmas food even if you won't travel during the festivities.
Christmas is one of the best times to visit Italy, especially if you want to enjoy the holiday season, the Christmas decorations and the traditional dishes. Yet it can be expensive. Contrary to what you might believe, Italy loves its Christmas markets! Those in Milan are some of the best Christmas markets in Europe, where you will find plenty of gifts and handcrafted objects. There are some amazing ones in Bolzano and Trento: if you are in the area in December, don't miss your chance and try to visit!
Rome in December is pretty busy, as so many people visit to attend the midnight mass on Christmas Eve in Vatican City. My suggestion to enjoy the Capital is to spend at least four days in Rome, so you will have plenty of time to visit everything – including Vatican City, which will be pretty crowded!
You might also like:
A taste of Italy – The best regional food in Italy
Italian Christmas food you should eat on your next trip to Italy
Naples in winter is super crowded because of Via San Gregorio Armeno, also known as "Christmas Alley". While the artisan shops that create the nativity sets are open every day of the year, of course for Christmas this narrow "vicolo" is busy and smells like delicious food. From candied almonds to candy canes and the ever-present pizza, you will notice that street food in Naples is delicious and super cheap. Of course don't miss your chance to try the Neapolitan coffee as well!
Unfortunately finding lodging in Naples for the holidays can be a bit tricky: I suggest you look at a b&b in the Centro Storico (the oldest part of the city) if you plan to visit Christmas Alley.
Check out or video on Christmas Alley in Naples!
There are so many things to do in Naples. But if you are staying for a few days and if you like Christmas decorations, think about planning a night out at Salerno as a day trip from Napoli. Every year in Salerno there is a Christmas lights festival known as "Luci d'Artista": attending is completely free!
The whole city lits up like one huge Winter Wonderland, from mid-November to the early days of January. Even the historical buildings become part of this amazing festival, and every street has a different theme.
Luci d'Artista (sometimes called "Lumina") is the most important Italian lights festival so it can be crowded around Christmas. Consider visiting by the end of November or the first two weeks of December to enjoy the best experience ever!
Italian National holidays in winter include Epiphany on January 6. Traditionally we give each other candy, usually collected in a decorated sock ("la calza" in Italian). Kids wait for "La Befana", an old lady riding a broom that brings candy and toys to those who have been good.
While during the holidays most shops and tourist sites will be closed, on January 5 and 6 there's a high chance that the shops selling candy will stay open throughout the night. In Naples we even have small "candy markets" that closely resemble the ones we set up for Christmas: yet they only sell toys, candy and everything Epiphany themed!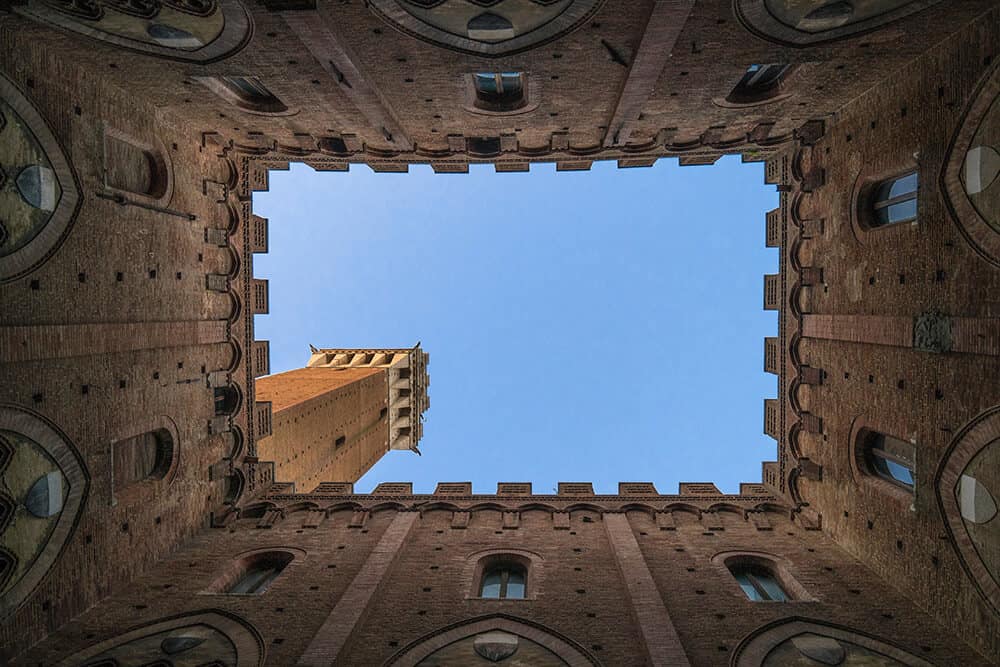 Italian Winter dishes you must eat
Because the weather in Venice in winter can be a bit cold, you can warm up with bigoli in salsa. Bigoli is pasta, a bit like spaghetti but thicker. In this case they are served with a sauce made with onions, anchovies and white wine. Enjoy it with a glass of white wine like Colli di Conegliano bianco D.O.C.
If you are planning to visit Turin, the Italian gateway to the Alps, where for Christmas there's yet another beautiful lights festival, make sure you warm up drinking a Bicerin. The most famous cafè where you can have one is Caffé al Bicerin. This traditional Piedmontese drink is a concoction of coffee, chocolate and cream: it's absolutely delicious!
Visiting the Amalfi Coast in winter when it's cold might not allow you to enjoy our sea, but you definitely should get ready to eat some yummy pastries and maybe take pictures of the most amazing beaches in Positano. If you stop in Minori you will find the Sal De Riso shop. This Italian chef is very famous and even just walking inside this "pasticceria" (pastry shop in Italian) will make you hungry. For the festivities try his Panettone al Limoncello, a sweet bread filled with limoncello custard and Amalfi lemon peels. Limoncello is a traditional liquor that is especially popular in the South of Italy. It is made with Amalfi lemons. There are also nice limoncello tasting tours you can do if you have time! My review of the best Amalfi Coast tours will be of help!
You have planned your trip and now you're wondering what to eat in Naples? During the holidays we prepare a few traditional pastries that you won't find anywhere else in Italy. Like the Struffoli, deep fried dough bites that are covered in honey and then seasoned with candied fruit and sugar decorations. Or Roccocò, Neapolitan crunchy cookies shaped like donuts and filled with almonds. Usually Roccocò are served with the traditional Neapolitan Mostaccioli, chocolate dipped cookies with a sweet and slightly spicy heart. To bake them they use the perfect combination of spices for the Christmas holidays.
Milan is the home of traditional Panettone. This sweet kind of bread, traditionally cooked for the holidays, is stuffed with candied fruit and raisins. You can try it at the most ancient confectioner's shop in Milan, Pasticceria Cucchi. The shop opened in 1936 and has always been family owned: they make panettone with a culture yeast started over 70 years ago!
Skiing in Italy: a few tips
Italy is blessed with a large number of ski areas, rivaling with France, Switzerland and Austria. Some of the best ones, where you can enjoy a beautiful scenery as well, are in the Dolomites. In this area there's the famous Sella Ronda, a circular network of lifts around the Massiccio del Sella, a limestone massif. The Sella Rotonda resorts usually miss out on the huge storms that often strike the peaks of the Austrian Tyrol in the North.
Another popular area is Cortina d'Ampezzo, known as the "Queen of the Dolomites". Here we had the Winter Olympics in 1956. Just like the Adirondacks in the USA, the area has since then become one of the best skiing destinations in Italy. You will also find lots of cute shops and you can try even try an Olympic bobsleigh run if you're brave enough!
Ski season in Italy goes from December to March. Yet it can be pretty expensive to visit the skiing areas during the Christmas holidays, because of the celebrations and the pretty Christmas markets. So if your budget is on the low side, you might want to book your skiing trip to Italy right after the Epiphany (January 6).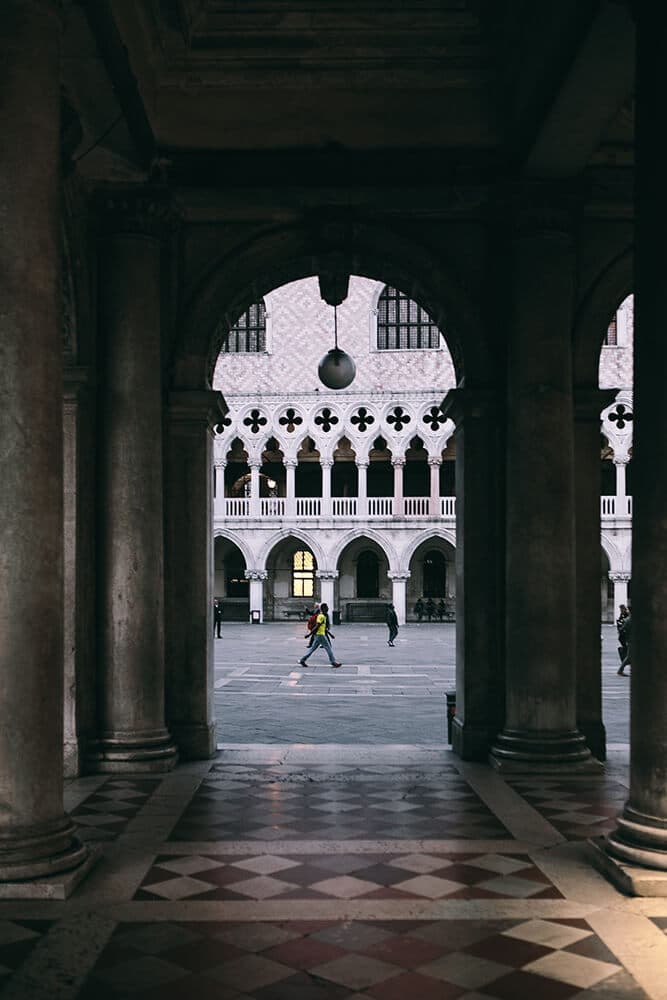 Why visiting Italy in winter is a good idea
I'll admit I'm biased, but I think that winter in Italy is something out of a fairytale, especially if you visit for the Christmas holidays.
Italy in December and January is usually less crowded. This means that you can enjoy our museums because the lines will be super short, or you can treat yourself to opera, symphony or ballet.
While you can consider winter as low season, thus less expensive, it is not the case if you are visiting around Christmas or if you go to the skiing areas. There's a high chance you will find bargain prices on airfares to almost all Italian airports if you keep this in mind!
Early winter sunsets mean more time to enjoy the Italian cities and towns at night. Usually the monuments and historical buildings are lit up, or you can find a free lights festival you can visit even by mid-November.
From North to South, there are so many things to do in Italy in winter so I'm sure you'll have a blast!
Are you sure you know about the tipping etiquette in Italy? Make sure you read about it so you won't be accidentally rude to anyone!
Pin it for later!