This post is also available in: Italiano (Italian)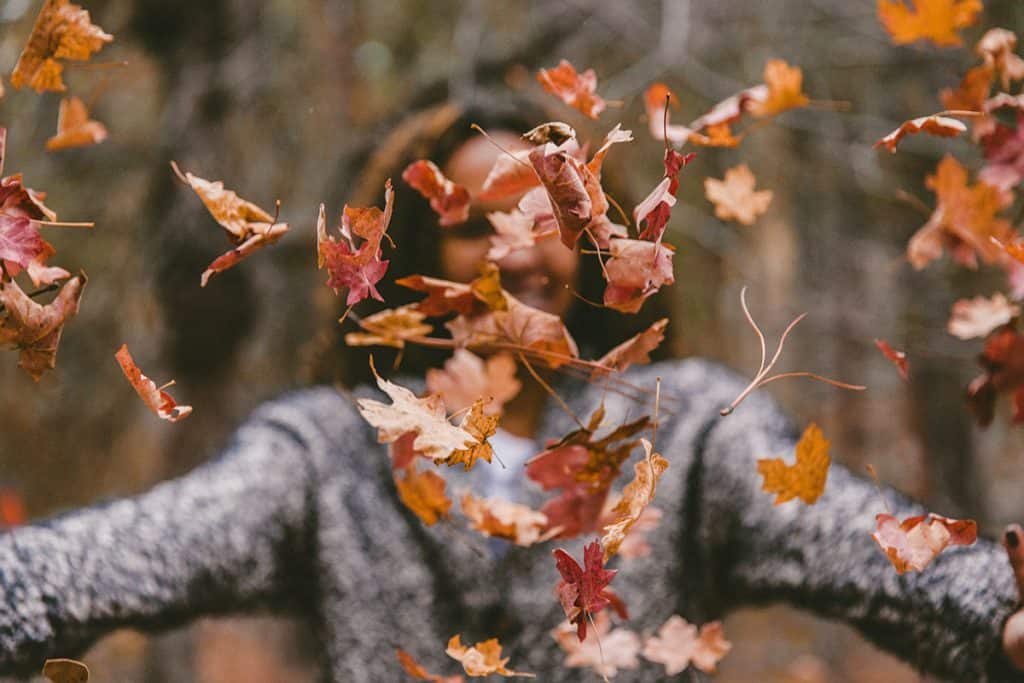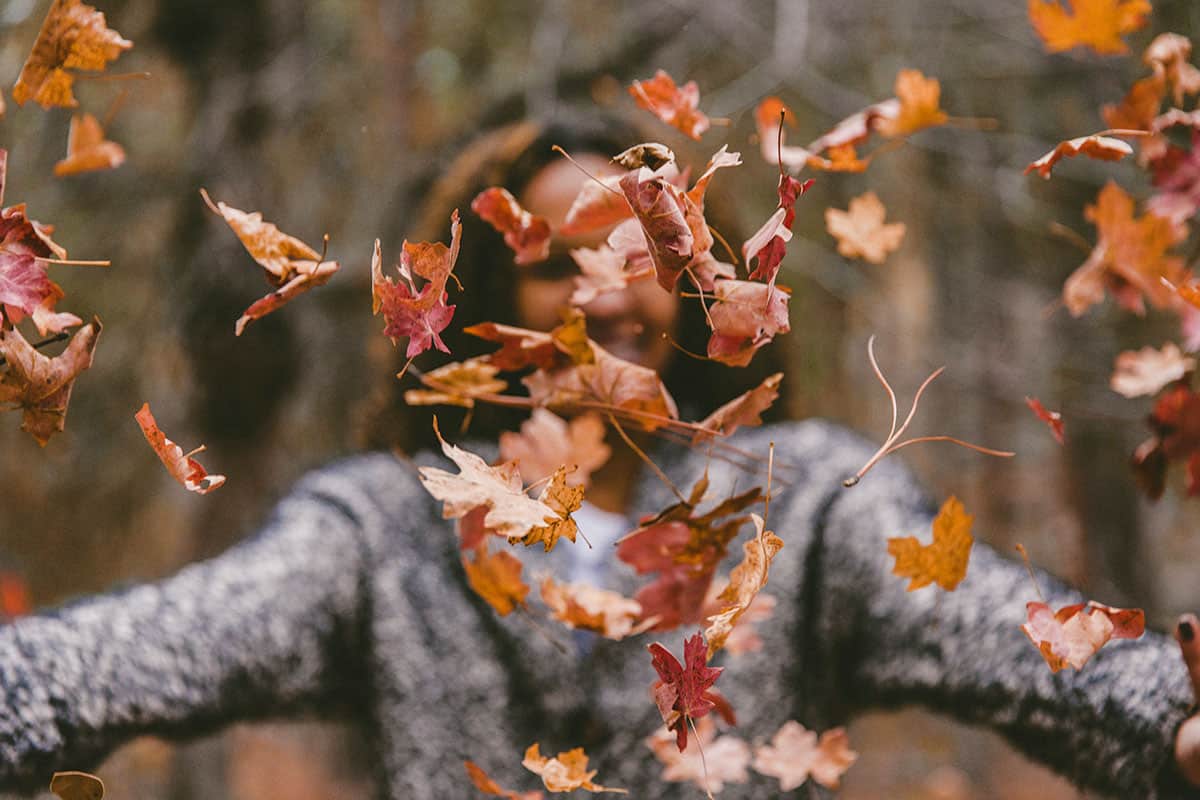 Autumn (together with Spring) is one of the best seasons if you are planning to cross a few names off your list of Italian getaways. The huge crowds of tourists (as it happens most of the times in Florence) are mostly gone after the high peak season, the weather is still good with the occasional rain and the weather is less warm, especially in the South of Italy. Yes, because I live in Naples and I can tell you without a doubt that Summer in the South of Italy can be as nice as stepping into a furnace, hence the suggestion I gave you to wear light, cotton dresses if you're visiting Positano!
Fall is also a very interesting season for a vacation in Italy for the food lovers. It's the period of the year where in Italy we pick the grapes and start the new wine, or the olives to make the new oil, and we have the best chestnuts. Why am I saying this? Because in Tuscany (it also happens in other Italian regions but Tuscany has so much to offer) during Fall you can plan a wine or olive tasting tour. In the South you can go on tours to pick up the chestnuts in beautiful woods in full foliage and maybe eat them in delicious cakes… see what I'm trying to point out here? The "Bel Paese" is less crowded, less warm, and you can experience off the beaten path tours that will show you a side of my Country that I swear it's very interesting (and delicious: let's not forget about the food!). It can also be a good destination for solo females, also in Winter.
Trying to decide what to wear in Autumn in Italy might be a bit of a problem, mostly because the North of Italy is different from the South. While in the North the air is a bit chilly and it rains more, the South is still warm. If you are lucky, you might still be able to go to the beach in September, here in the South (Amalfi Coast or Puglia are absolutely perfect in Autumn). Sure, maybe the water will be colder but you'd get the chance to enjoy the view in Positano without anybody pushing you aside to take a picture, as it often happens in August!
If you are visiting Italy during Fall for two weeks or more, it doesn't mean that you need to drag around two heavy suitcases! I mean, we don't do Italian suits every day, even if when people think of "Italian fashion", they believe we only wear expensive clothes or we change our outfit like three times per day. I can assure you that it's not the case!
We have a way to save space in our luggage and to dress up for every occasion. We call it the "a cipolla" style, which means using layers like an onion. Now I don't have to teach you what to wear in Autumn in Italy, but of course you can't go to a classy restaurant wearing your favorite pj's, so let me show you a few outfits that will help you to blend in and be prepared both for the North and the South of Italy… at an affordable price (which is always a bonus!).
What to wear in Autumn in Italy – Day outfit to explore the city
This kind of jacket can be used for the North and the South of Italy. Chances are that in Milan for example you will have to wear it also during the day, while in Naples you might have to wear it only in the evening or in a particularly chilly day. It is soft enough that you can eventually fold it and store it in your backpack in case you aren't using it, and it provides the right comfort to explore our art cities without feeling overdressed: street style. A pair of tight fitting jeans will also save your life on more than one occasion. I always have at least 2-3 pairs in my suitcase, because I can change my shirt and jacket, keeping the same pair of jeans (we do have laundromats also in Italy, so in case you need to, you can wash your clothes without spending too much or overpacking!)… and it looks like a completely new outfit. September and October, especially here in the South, will let you keep your short sleeves, provided that you have a warmer jacket with you. If you get the kind of jacket like the one I'm showing you here, you won't need to wear long sleeves, because it's warm enough. Of course, if you're worried you might still be cold, by all means, pack also a long sleeved shirt… but… one. Not twenty. I know you were already stuffing them in your luggage!
Shoes, if you are spending the day walking around Florence, exploring the Art Metro Stations in Naples or any other Italian city, have to be comfortable. A pair of sneakers like this Adidas model are perfect because they won't get your feet wet in case of rain, and you won't hurt them trying to walk on the uneven floor of many Italian cities with heels. Ugh! We'd never do that here, so we're used to sneakers!
This outfit is also perfect if you have lunch in the city!
What to wear in Autumn in Italy – (Warm) morning at the beach
This outfit is to be considered strictly for a beach morning in the South of Italy, mainly in September. The water might be too cold, but we still have some amazing warm and sunny mornings when you can spend a few hours at the beach. To get to the beach, you can still bring with you the sneakers from the previous outfit, hence the big bag that will serve as a "beach backpack", where you could also store a light jacket, just in case. My sister lives in Milan and she assured me that September is already way too chilly to even think of wearing flip-flops, even if some tourists do it. And we don't want to be "that" kind of tourist, right?
What to wear in Autumn in Italy – Winery/Olive oil producer visit
If you are going only for a wine/olive oil tasting, move over to the next outfit. If on the contrary you're going to visit, and they will also show you how we pick the grapes or the olives, then this is the right outfit. My husband's family comes from Lazio and I've been lucky enough to be able to see (and help!) when they were picking up the red grapes: it is a very delicate (and time consuming) task. Same goes for the olives: it's fun to watch, especially if you've never seen it before, but it can be pretty tiring, just think of how tiny these olives are! You won't want to wear a clear shirt because it might get dirty and it'd be a mess to clean it up. According to the weather, a denim shirt might be too warm, so I suggest a cotton one, you can still roll up your sleeves if you're sweating! And again according not only to the weather but also to the time you'll get back to the hotel (it gets chilly and possibly damp in the fields) you might want to bring along one of these light jackets that you can crush and roll up. It also fits in a medium sized purse, I tested it!
What to wear in Autumn in Italy – Wine/Olive tasting
Black jeans, especially skinny, will go a long way: you can use them for multiple occasions. Same goes with this kind of tunic, because it's elegant but doesn't overdo it, and being cotton, it's fresh enough that you won't be too warm. If you might be worried that it'll be too chilly, bring along a nice black blazer like this one I'm showing you. You can also use it when you're exploring the city, and it will be useful especially if you still plan to wear a tank top on a particularly warm day: remember that naked shoulders won't do in any religious building in Italy, so you will need something to cover yourself anyway. As for the shoes, if the setting is informal, you will be perfectly fine wearing the same kind of shoes I suggested for the day outfit, so white sneakers all the way! If on the contrary you will be wine/olive tasting in an elegant setting, then a classic pair of black pumps will be perfect. You can also use them for an evening outfit, with a different and more elegant shirt! Prosit!
What to wear in Autumn in Italy – Outfit for an evening dinner
In case you hadn't noticed, I love maxi dresses. I could go for a midi dress, but hey, to each his own, right? I think this kind of dresses can be used in so many occasions. Opera? Check. Dinner out? Check. Date? Check. Elegant restaurant? Check. Must be the reason why my closet is so full of them. And my husband totally isn't complaining because I'm stealing his side of the closet, absolutely not!
Anyway, in the evening it will be chilly. Long sleeves will be ok in the South, and depending on the weather, you might not need a blazer too. In the North, you will definitely need long sleeves and a blazer. You can use the same one you packed for the wine tasting, a simple black one will do on most dresses. As for the shoes, here in the South we still wear sandals for most of September, and sometimes up to early October. In the North you could go for the pumps you got for the wine tasting, black and classic. If you don't have enough space in your suitcase, just go for the black pumps, better not risk it!
What to wear in Autumn in Italy – The basics
Don't over pack!
Always mix and match
The South is warmer during the day but it will be chilly in the evening
Pack a light raincoat or a small folding umbrella
Check online the restaurants you want to go to, so you won't risk being overdressed
If you are staying in Italy for longer than two weeks, just use a laundromat in stead than overpacking
Important disclaimer: This post contains Amazon affiliate links.
Pin it for later!